If you want to explore the great outdoors during winter, there's no better way to do that than by checking out a few national parks around the US.
In fact, winter happens to be one of the best times of the year to go on a national park escapade. For one, crowds become pretty much non-existent, which means you'll be able to get some of the best scenery the United States has to offer all to yourself. Moreover, change in the weather brings diversity in landscapes, so you may be able to see a part of the parks most don't get to!
If you're wondering where to go for the ultimate outdoor adventure, here are the best national parks in the United States to visit this winter.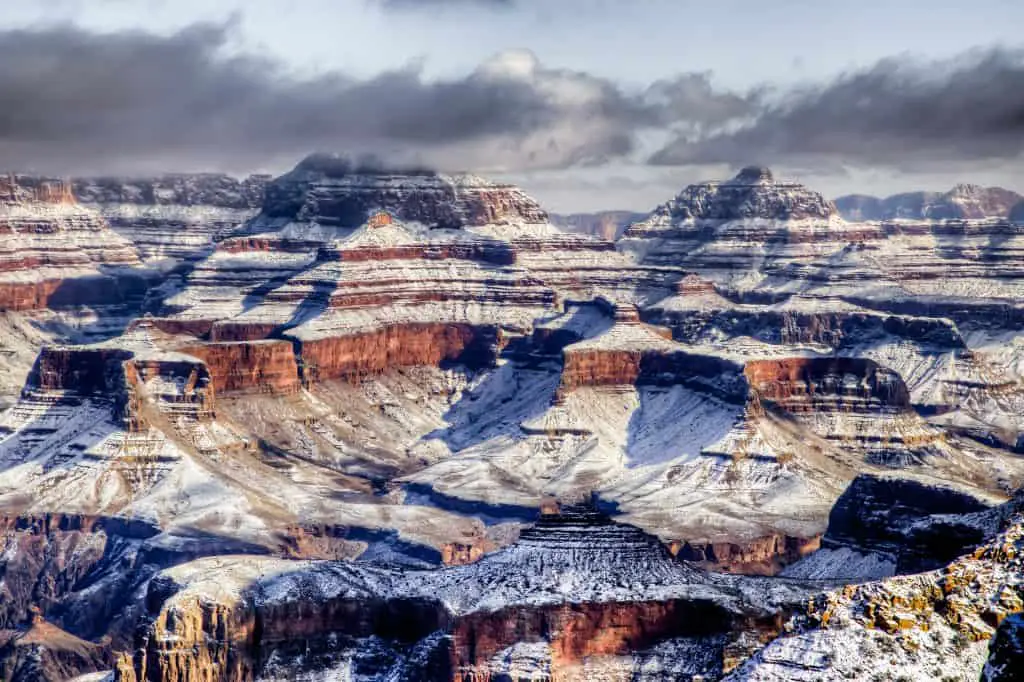 Disclaimer: Some links in this article are affiliate links, which means that if you purchase through them I receive a small commission, at no extra cost to you. This helps cover the cost of running this blog. Thanks for your support!
The Best Winter National Parks Map
Tips For Visiting National Parks In The Winter
Take heed of the following precautions if visiting cold winter national parks.
Come prepared to be fully self sufficient as visitor centres can be closed or have restricted opening hours.
Don't rely on water stations being usable as they may not always function.
Ensure you car is properly equipped for winter conditions for example through having all season tyres or carrying snow chains.
Pack adequate winter clothing and consider footwear with tractions aids. 
Vehicle entrance to the following National Parks costs between $20-$35 each, so if you plan on visiting three or more national parks in a year, it makes sense to purchase the America the Beautiful Pass. This pass costs $79 and provides entrance to ALL National Parks in the US for one year. You can do the math!
The Best National Parks to Visit During the Winter
1. Acadia National Park, Maine
Acadia is commonly renowned as one of the best national parks in the United States for fall foliage, but winters here are pretty epic too!
If you don't mind the cold, Acadia guarantees to deliver some seriously epic scenery. The contrast of the snow against vast views of the Atlantic provides landscapes that feel as though they belong in a painting.
Winter hiking is a favourite activity at Acadia, while winter sports like skiing and snowshoeing become the stars of the show once December creeps in. If you're into birdwatching, you'll find yourself in heaven during your visit, as this is the time when trees lose their leaves and the forest becomes a haven for bird sightings.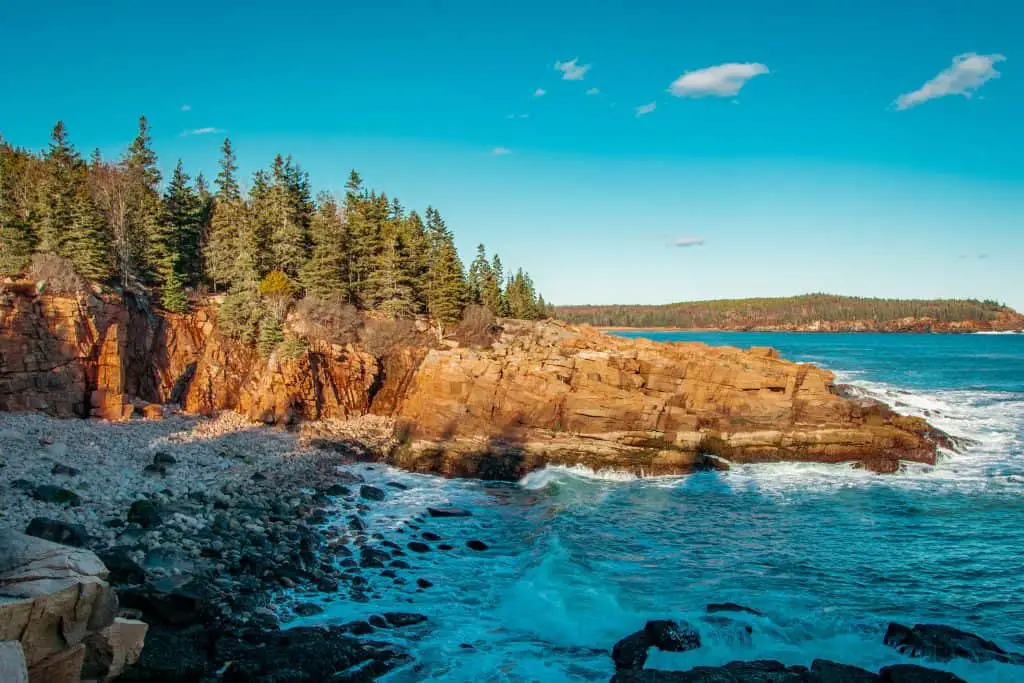 2. Everglades National Park, Florida
If you'd rather escape the cold, Everglades National Park is a perfect place to head to.
Winters are the dry season at Everglades, which makes hiking, biking, and scenic driving a real treat. Exploring this gigantic national park in one go would be pretty much impossible considering it encompasses 15 million acres of wilderness, but there's plenty you can do in one or two days if you don't mind getting up early.
A few of the things you can't miss out on doing while visiting the Everglades include going on a ranger-led hike to learn all about the different ecosystems and fauna in the park, snorkelling, and driving a few scenic roads in search of alligators.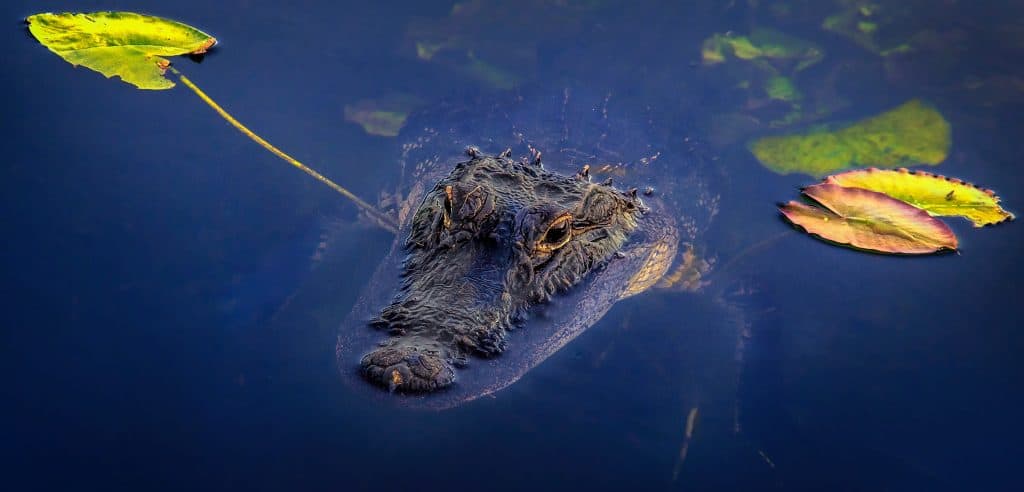 3. Death Valley National Park, California/Nevada
The best time of the year to visit Death Valley is undoubtedly the winter, especially considering that temperatures can rise well above 120 degrees any other time of the year.
Even though Death Valley's name may make it sound like a pretty grim place, this incredibly unique Southwestern national park has plenty to offer visitors. As you explore the park, you'll get to see strange rock formations, seas of endless sand dunes, and even mountains that come in pretty much every colour of the rainbow.
Activities you need to place on your bucket list include desert hiking, walking over sand dunes, driving the Artist's Scenic Drive to see colourful mountains, checking out Dante's View for the best views of the park, and catching a sunset at the golden landscape of Zabriskie Point.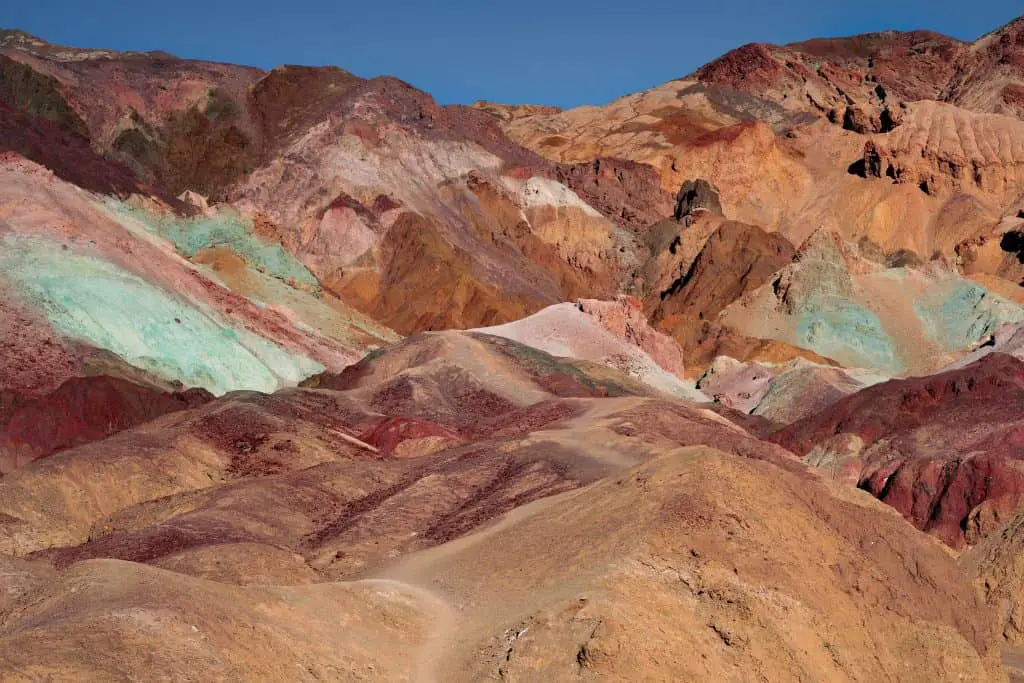 4. Arches National Park, Utah
Located in Utah, Arches National Park is one of the most incredible national parks to visit if you want to really get to know the Beehive State's remarkable red desert.
One of the best things to do at Arches is simply enjoying the incredible geology of the place, which as its name suggests, is made up mostly of natural rock arches (over 2000 of them in fact!).
Being here may make you feel as though you're walking on a Martian landscape at any time of the year, but during the winter, the chances of snowfall become pretty likely. There's nothing quite as astounding as seeing the contrast of the landscape's bright red tones against the snow.
Arches National Park is pretty small, so you can cover a ton in just a day. Activities that need to be on your itinerary include driving the Arches Scenic Drive to see the highlights and checking out Windows,  Double and Landscape Arches. Be sure to hike the steep but short trail to Delicate Arch for photos of this Utah icon.
Arches is a short drive from the adventure town of Moab, which is also a top winter destination.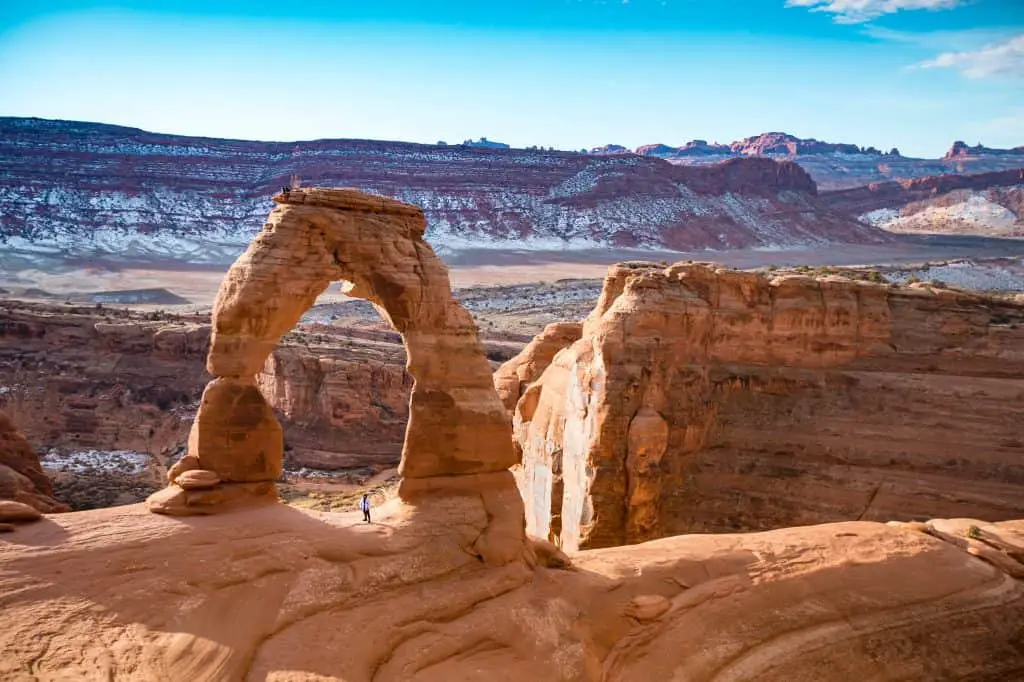 5. The Grand Canyon National Park, Arizona
If you're looking for a cold, snowy adventure then the Grand Canyon during winter could be the trip for you. Visiting this well-known national park may not be as straightforward in winter, but cooler temperatures make desert hiking more pleasurable, as do fewer crowds.
In peak winter months the temperature can drop extremely low at the canyon so warm clothing is a must and the trails can become covered in snow and ice so suitable footwear is essential, especially for those exposed edges. The North Rim closes to visitors for winter (usually in November) but all roads on the South Rim remain open, unless there is a major snowstorm.
It's hard to imagine the Grand Canyon being more staggering than normal, but with the arrival of snow the ancient canyon layers become more defined and add an extra dimension to the view.
On your visit, spend time at the many viewpoints along the rim and take some time to hike into the canyon itself. Hiking to the bottom in one day is not recommended but venturing part-way down Bright Angel Trail or South Kaibab Trail will provide a good appreciation for the canyon's enormity. 
If you're interested in hiking the Grand Canyon from rim to rim, take a look at this guide!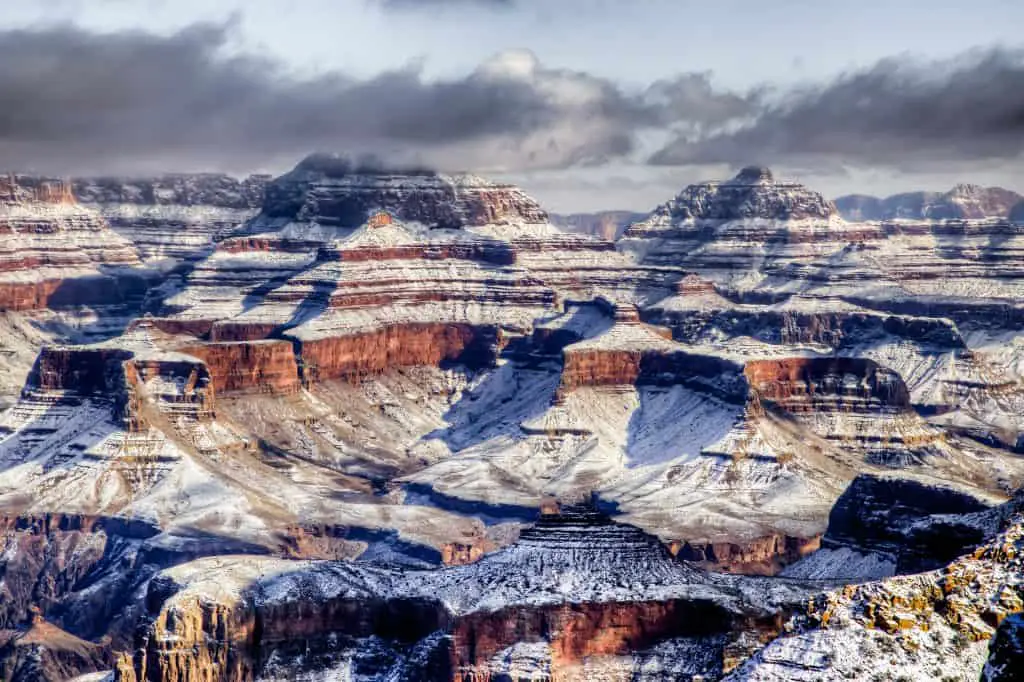 6. Saguaro National Park, Arizona
Located close to Tucson, Arizona, Saguaro National Park is not just one of the best national parks to visit during the winter, but it also happens to be a perfect place to get an introduction to Arizona's desert magic.
This striking gem in the heart of the Sonoran Desert homes some of the largest saguaro cacti in the entire world, some of which have been known to rise well over 60 feet and create a landscape you won't find anywhere else in the world.
While here, you can get a taste of what hiking in the desert is like, with plenty of trails available for every experience level. Another must-do is driving the park's Cactus Forest Loop, an 8-mile road lined by saguaros and various different types of cacti.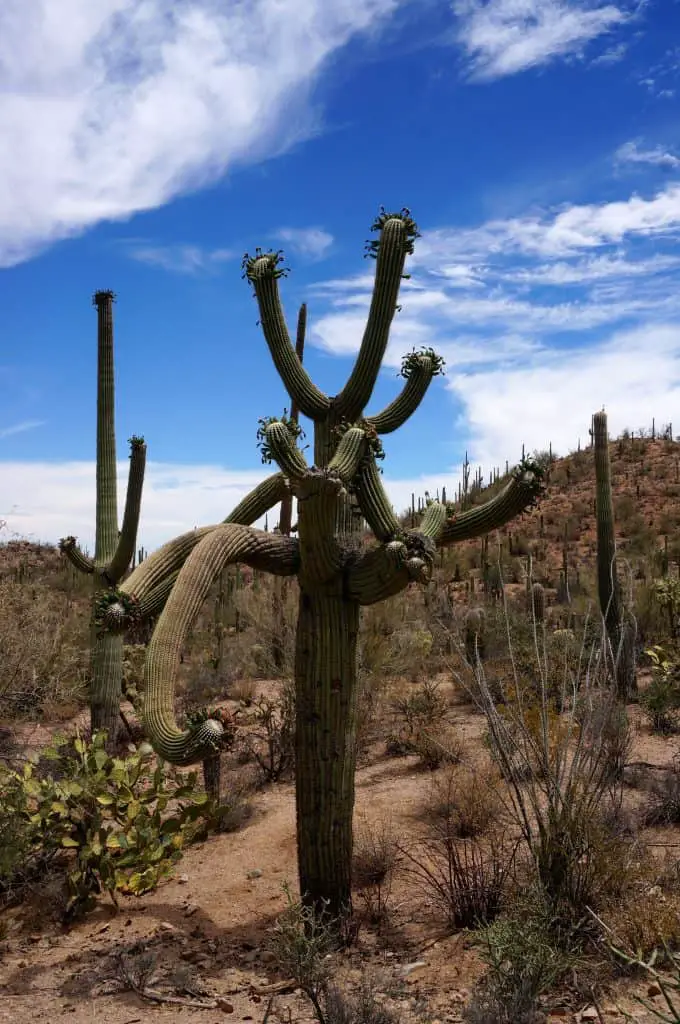 7. Yellowstone National Park, Wyoming
If snow-capped mountains, frozen lakes, and other-worldly landscapes are what you're looking to experience this winter, look no further than Yellowstone National Park.
The only downside to visiting Yellowstone during the winter months is that getting there can be quite a mission, with roads only being accessible with special vehicles to ensure your safety.
If you don't mind the challenge, however, you'll be guaranteed a haven in nature, especially when you consider you'll get to explore one of the most popular national parks in the United States without big crowds! 
Tours by snow-coach, snowshoes or skis will allow views of Yellowstone's plethora of wildlife, which include moose, elk, bison and wolves. (The bears will likely be sleeping!)
Moreover, Yellowstone is located close to Jackson Hole, so you can combine your trip with skiing, snowboarding, and other fun winter sports.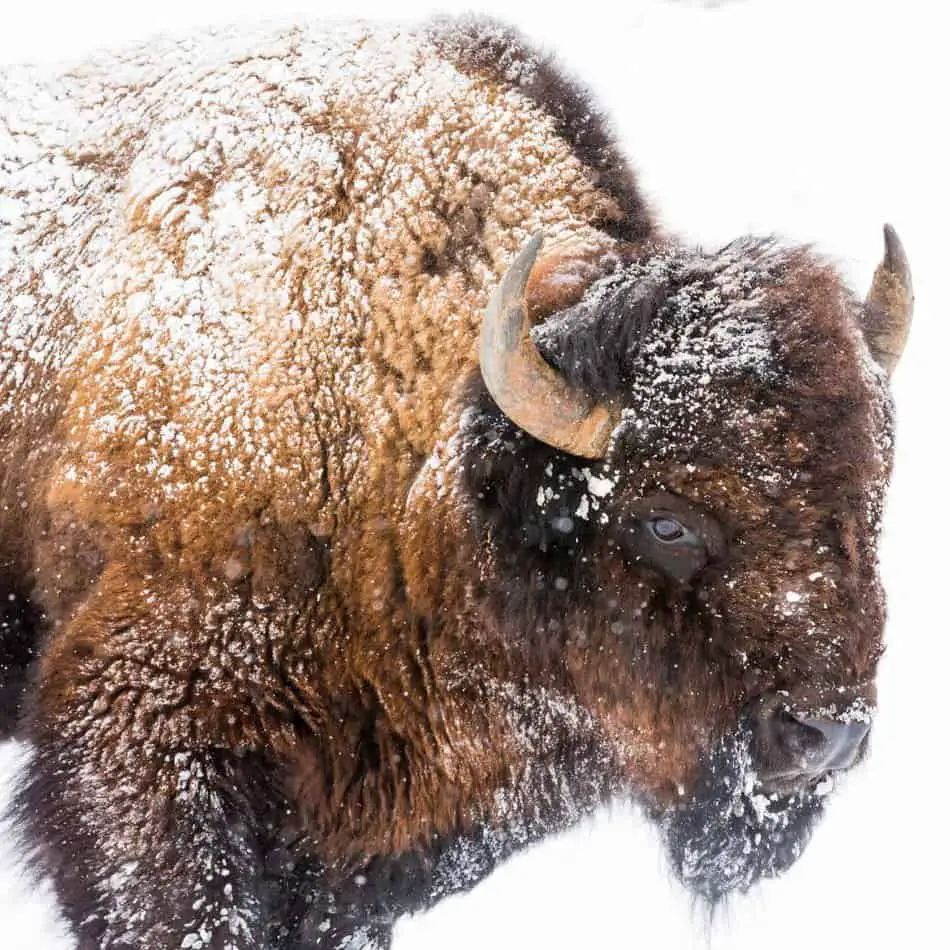 8. Bryce Canyon National Park, Utah
The crazy hoodoo rock formations at Bryce Canyon are possibly even prettier in the snowy conditions, making it a fabulous national park to visit in winter.
Most roads and trails stay open during the winter months but closures can happen with heavy snow. Rangers advise driving with care. Make sure you are prepared for the cold with warm clothing and suitable footwear especially if you plan to hike into the canyon itself.
There are lots of things to do in Bryce Canyon National Park. If you're a keen hiker the Navajo Loop Trail is not to be missed. If you're more of a night owl, take advantage of the parks' stargazing and full moon snowshoeing opportunities which take place over the winter months.
Bryce is a popular inclusion on any US southwest road trip. For a detailed two week itinerary, take a look at this guide or for more ideas on scenic drives in the US, take a look at this guide.
9. Canyonlands National Park, Utah
Another of Utah's Mighty Five NPs is the ever-impressive Canyonlands National Park. This huge park is located near to Arches National Park and is divided into three separate districts: Island in the Sky, The Needles and The Maze. Unless you are experienced 4 wheel driver I recommend sticking to Island in the Sky.
The visitor centre here is closed on certain days but all paved remain open with the exception of heavy snowfall. Come prepared for cold weather and bring footwear with traction aids if you plan to hike. 
Some of the activities to include on your bucket list are driving the scenic drive to the meteor crater of Upheaval Dome, seeing the sun go down at Green River Viewpoint, and walking to the highly photographed Mesa Arch. Also, don't miss the walk out to Grand View Point Overlook for a view that is so vast it'll blow your mind! 
Related Reading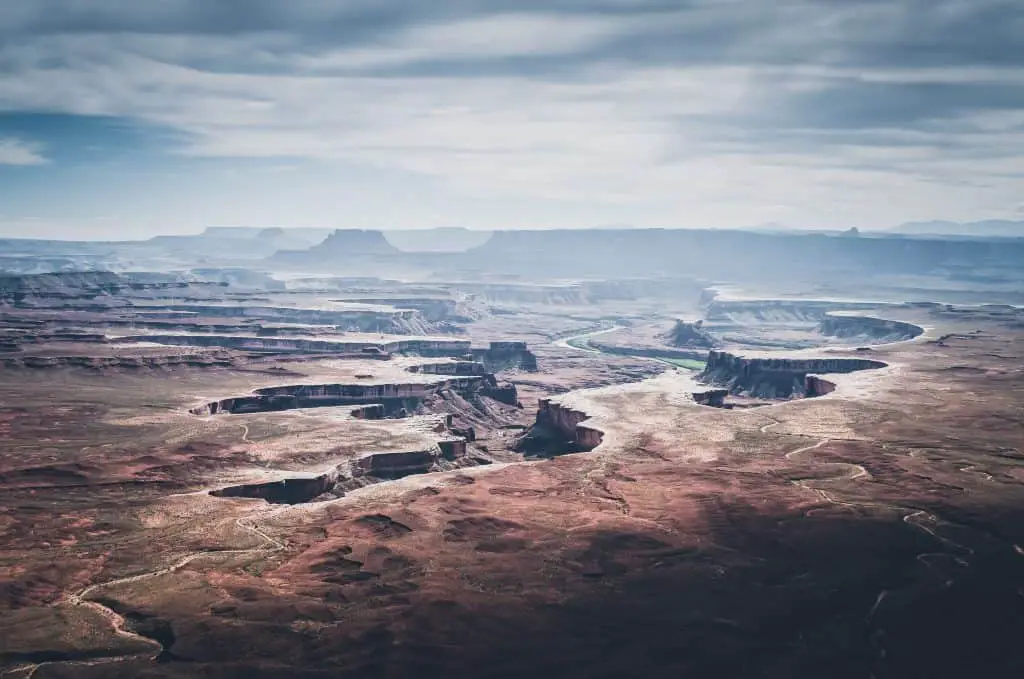 10. Zion National Park, Utah
Zion National Park is simply a stunning place to visit and should be included on any national park bucket list. However, because of its beauty, the park gets swarmed with visitors during the peak summer months. The canyon becomes crowded at viewing points and on hiking trails and shuttle bus queues become hectic.
So if you're willing to take a chance on the weather, I recommend adding Zion to your winter national park itinerary. A mild climate is possible here, as is snow which means some of the hiking trails might be closed. Nearly half of its annual precipitation falls between December and March so check the NPS website before your visit to see what's open.
Can't miss activities at this Utah national park include learning about the Paiute people at the Zion Human History Museum, ooo-ing and ahh-ing at the Checkerboard Mesa, checking out the Watchman and the Tower of the Virgin and hiking a few trails such as Canyon Overlook Trail, Emerald Pool Trail, and The Watchman Trail.
Other hikes to consider if the weather is good is the ever-alluring Angel's Landing or for a longer but less exposed hike, try the beautiful Observation Point Trail. If you're happy to brave the cold water, don't miss walking jaw dropping Narrows.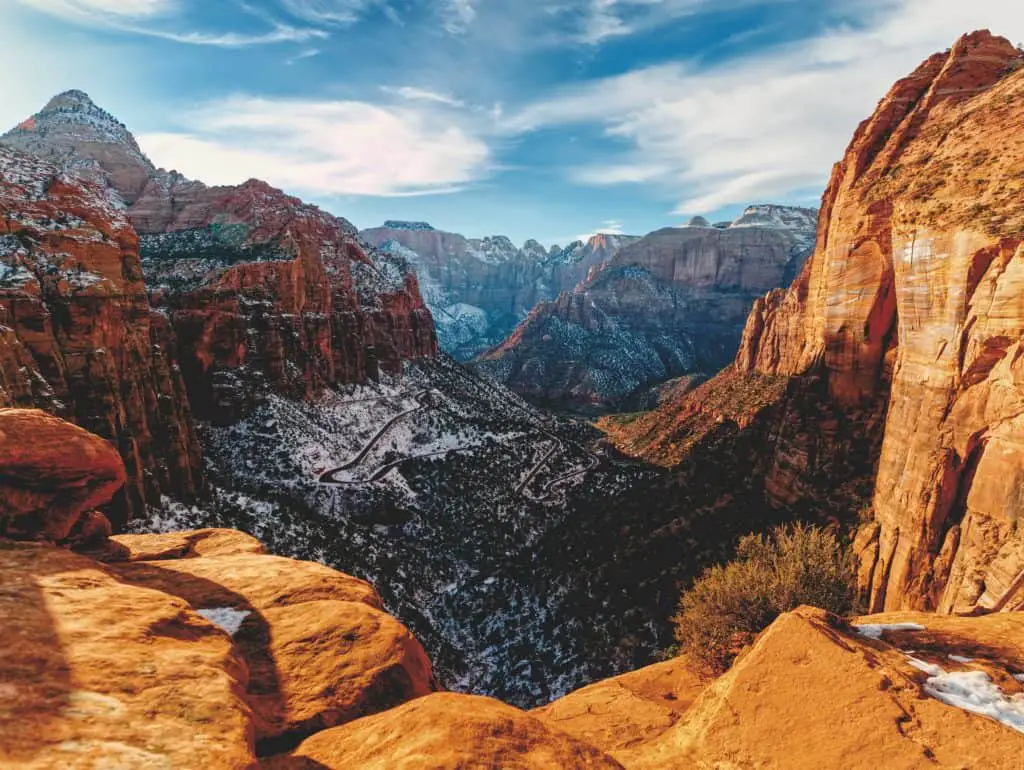 11. Joshua Tree National Park, California
If you want to visit a national park that's warm in winter, head to Joshua Tree National Park in southern California. Spanning two deserts, Joshua Tree is a popular national park for winter because it is quite mild when compared to the rest of the US.
That's not to say it won't be cold here at all. As with most deserts, the night time temperature can drop below freezing and in the high desert areas, although quite rare, snow and hail is not unheard of. However, generally speaking the day time temperatures will be perfect for hiking and exploring all that the park has to offer.
During your visit to this West Coast gem, hike Barker Dam to get views of the famed Joshua Trees and for funky rock formations check out Skull Rock and Arch Rock hike.
From desert haciendas to glamping yurts, discover all the best places to stay in Joshua Tree in this complete guide.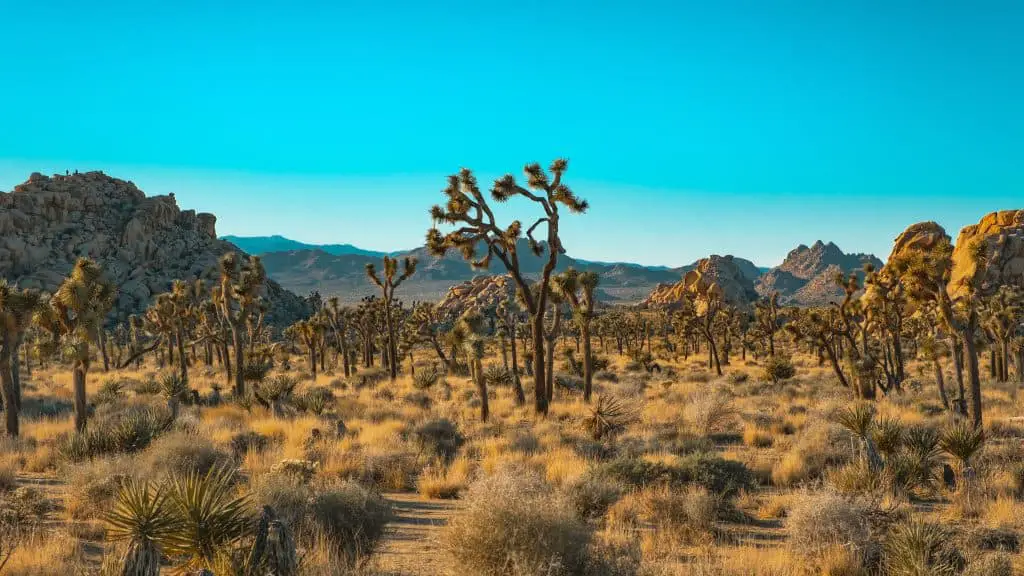 The Best Winter National Parks Summary
After the big crowds of summer have long departed and the temperatures have dropped, national parks become a haven for solitude and peaceful getaways. Whilst summer may be the optimal time of year to visit many national parks, there are other parks that come to life in the winter and several that look equally beautiful no matter what time of year.
If you want to escape the cold of winter opt for a trip to the Everglades national park or the desert parks of Joshua tree and Death Valley. For milder conditions try Utah's Mighty Five or to experience the colder side of national parks during the winter, pack your puffy and head off to Yellowstone, Acadia or the Grand Canyon.
Join My Newsletter Today!