Guest Post by Neha Singh
Georgia is a small country located at the intersection of Europe and Asia. This supremely charming country is a year-round destination with four distinct seasons. It, therefore, can be a somewhat overwhelming task to choose the best time to visit Georgia.
In this post, I hope to make it easy for you to decide the right time to visit Georgia according to the region's seasons, distinct travel preferences and top festivals and events.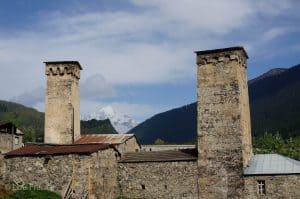 When is the Best Time To Visit Georgia? Here Is A Quick Summary According To Seasons
Spring: Best time for festivals, events and city hopping
Spring in Georgia is the shoulder season and it runs from March to May. As it is not too warm or cold, the weather is mostly pleasant and sunny, with frequent downpours in most parts of the country. It is also the time when Georgia celebrates most of its significant holidays and colourful festivals and events such as Easter and Independence Day.
The average temperature (in Tbilisi) ranges from 3 degree Celsius to 25 degree Celsius during this period.
If you want to discover the best things to do in Georgia, take a look at this post.
Summer: Best time for hiking and beach trips
The summer months from June to August mark the peak or high season in Georgia. With an average temperature range of 18 degree Celsius to 33 degree Celsius. It can become extremely hot in Tbilisi, as well as in the lowlands, sometimes reaching a stifling 40 degrees Celsius.
However, the weather is generally pleasant in the country's mountainous areas, making it one of the best times to enjoy activities like hiking and trekking in the Caucasus. It's a great time to travel the Georgian Military Highway and explore the mountains in Kazbegi. Or venture further north to Mestia or mountain hiking amongst the defensive towers.
It's also a great time to visit Georgia's beaches and take a dip in the warm waters of the Back Sea.
Autumn: Best time for Wine Harvesting and Autumnal Colours
Autumn is from September to November and is considered the shoulder season in Georgia. The weather begins to change, with the average temperature fluctuating from 5 degree Celsius to 25 degree Celsius. In fact, this season is characterised by a mix of warm and cold days enriched with crisp air, scenic views, icy grounds, colourful trees, and fewer crowds.
Not to mention, it is an ideal time to visit the region's vibrant outdoor markets and be part of its exciting festivals,  live cultural events such as grape harvesting.
Winter: Best time for Winter sports
December through February brings snow to most parts of the country, particularly in its mountainous areas. The weather can be extremely cold during this period, averaging from one degree Celsius to nine degrees Celsius.
Georgia transforms into a haven for winter sport enthusiasts during this season, thanks to cold temperatures and regular snowfall. Head to popular ski destinations such as Gudauri to get an alternative ski fix to those offered in Europe.
To learn all about skiing in Georgia, take a look at this guide!
With that being said, Tbilisi is an exception as it seldom snows here. Overall, winter in Georgia is a low season; this makes it perfect for those planning for a budget Georgia trip.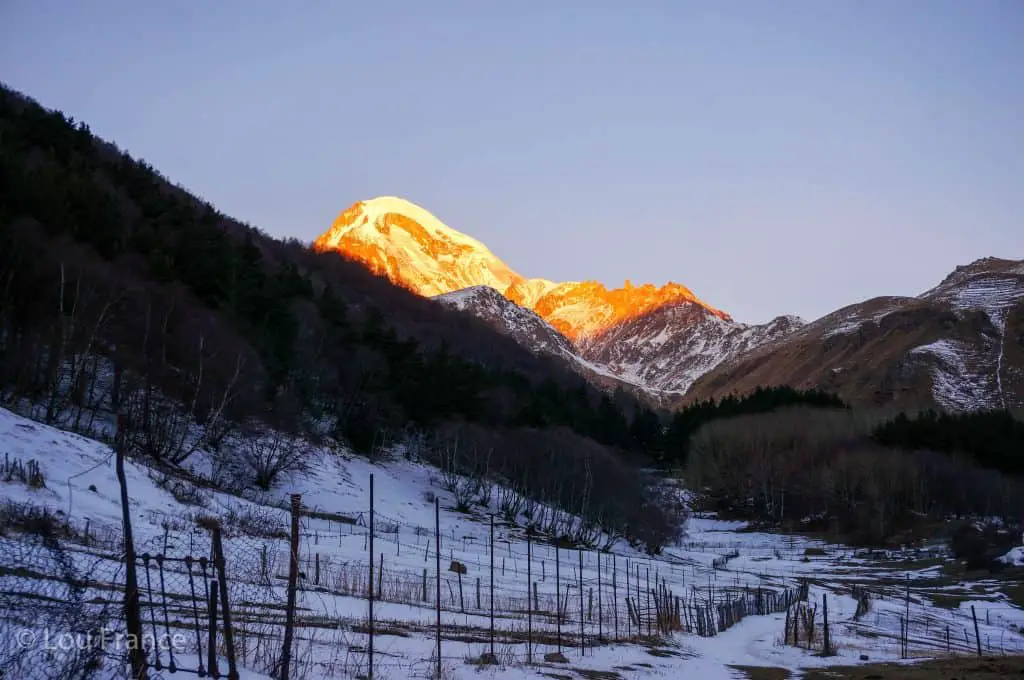 Best Time To Travel Georgia According To Popular Attractions Or Experiences
If you'd like to plan  your visit to Georgia based on popular activities read on below:
Tbilisi Tour: Being the country's capital city and the centre of many timeless gems (such as Narikala Fortress, Metekhi Church and Sulphur Baths), a trip to Tbilisi is number one priority for most people traveling to Georgia. With warmer days and breezy evenings, May – June or September – October are the best time to discover this vibrant city.
But if you want to do it in a leisurely way with the perks of both fewer crowds and cool weather, come here during the low winter season. It further allows you to bag unbelievable deals on hotels and sightseeing tours.
Kakheti Visit: Did you know that Georgia is the birthplace of wine? Yes, the country has a rich wine history that traces back to as early as 6000 BC. Kakheti is the main centre of winemaking in the country and a visit here, which includes tasting authentic Georgian wines, is covered in most Georgia travel programs.
Now, if you wonder when to visit the region's age-old wine cellars and discover the secrets of traditional wine producing techniques, the most recommended time is either during the Autumn months (September and October) as it allows you to be part of its festive harvest season or in May for the New Wine Festival.
White Water Rafting: From the stunning Pshavi's Aragvi River and Rioni River to the Tvishi Canyon, Georgia is rife with options if you can't wait to set out on the most exciting and thrilling session of white water rafting. The months between April and October are the best time to enjoy this water activity.
Beach Activities: If you didn't imagine Georgia as a beach destination, be ready for an incredible surprise! With its majestic shorelines, splendid mountainous settings and endless waters along the Black Sea coast, Georgia's top beach destinations include Batumi, Gonio, Kvariati, and Sarpi. These destinations should be best experienced during the months of May to September.
Tea Season: Georgia used to be one of the world's largest producers of tea in the Soviet era. It's now on the path to revive its tea industry. Georgian tea continues to be a favourite of tea lovers from all over the world, owing to its high quality, distinct taste. The tea leaves in Georgia are grown in a sustainable and healthy way.
So, if visiting Georgian tea plantations are high on your travel itinerary, it is recommended to visit the country between May and October.
Skiing & Frozen Attractions: Georgia's main winter attractions such as Stepantsiminda, Gudauri, Bakuriani, Borjomi and The Paravani Lake (which becomes frozen in the winter) are at their blissful best mostly from December to March. With the powdered snow and imposing wintry ambience, it is the most sought after time to enjoy skiing, snowboarding, and heli-skiing.
Fishing: With its incredible diversity of water sources, Georgia is a top destination for fishing, mainly for the trout which thrive in the Mountain Rivers. There are also lots of other fish to look out for, including Carp and Wels Catfish. Whether you wish to explore the region's marine wonders or simply want to enjoy the sport of angling, visit Georgia between May and September for the best results.
The Best Time To Visit Georgia According To Festivals And Events
Visit Georgia at any time of year and you can expect to participate in some exciting events and festivities, such as:
Easter: Georgia is where you will find some of the world's most ancient and amazing churches. With thousands of special services conducted across the country, Easter falls in April when the whole region is awash with a unique spiritual vibe. Add to this a plentiful selection of traditional Georgian dishes, special cakes and eggs painted in red and you'll surely be swept up in that famed Georgian hospitality.
Tbilisoba: This is probably the most significant cultural festival in Georgia. Held annually in the last weekend of October, it coincides with the harvest season and is marked by a spectrum of music shows, traditional performances, and fireworks to name just a few.
New Wine Festival: For wine lovers, there is no better time to visit Georgia than in May when the New Wine Festival takes place. It honours the country's longstanding winemaking traditions and is fittingly the right time to relish the rarest and choicest varieties of locally produced wines, along with the all-time favourite local snacks.
Art-Gene Festival: It is the country's most popular music festival that is celebrated every year in the month of July to honour the rich Georgian musical heritage. It is conducted at the Museum of Ethnography in Tbilisi where its festivities which include the enlightening folk performances, craft exhibitions and diverse foods lasts for a week. 
Tushetian Cheese Festival: Georgia is not only famed all over for its wines, but also for its wide assortment of cheese. One of the best times to taste them all is during the Tushetian Cheese Festival. It is held in Georgia's Tusheti area (which is especially popular for goat cheese) annually in May. 
Mtkhetoba-Svetitskhovloba: It is one of the most anticipated holidays in Georgia. It falls every year on October 14th and is celebrated in the country's former ancient capital city, Mtskheta, as a tribute to its legendary Svetitskhoveli Cathedral.
Rtveli: It is the country's most popular Autumn festival which allows you to glimpse into the region's more than 8,000-year-old wine history. This vintage festival not only lets you sip traditional Georgian but also gets you active with the refreshing grape picking and fun-packed grape stomping sessions. It takes place between September and October.
Batumoba: Batumi, one of the country's ultimate beach destinations, becomes its liveliest best in September, with the Batumoba Festival. So, if you are planning for a beach holiday in Georgia, time your Batumi visit during this festival which is marked by magnificent folk performances and music shows.
Black Sea Jazz Festival: This festival has graced Georgia's events calendar for over a decade. It is celebrated every year (in the month of July) in Batumi. With the astonishing performances by some of the industry's highly talented performers, Black Sea Jazz Festival is a major draw for jazz music lovers from all over the world.
Shatiloba: This festival which falls in July – August is unmissable for history and culture buffs. It is held in the picturesque village of Shatili which is also a UNESCO World Heritage Site. Apart from a vast spectrum of one-off hand-crafted items and local cuisines and drinks on offer, it also entertains you with some intriguing traditional folk performances and horse races to name a few.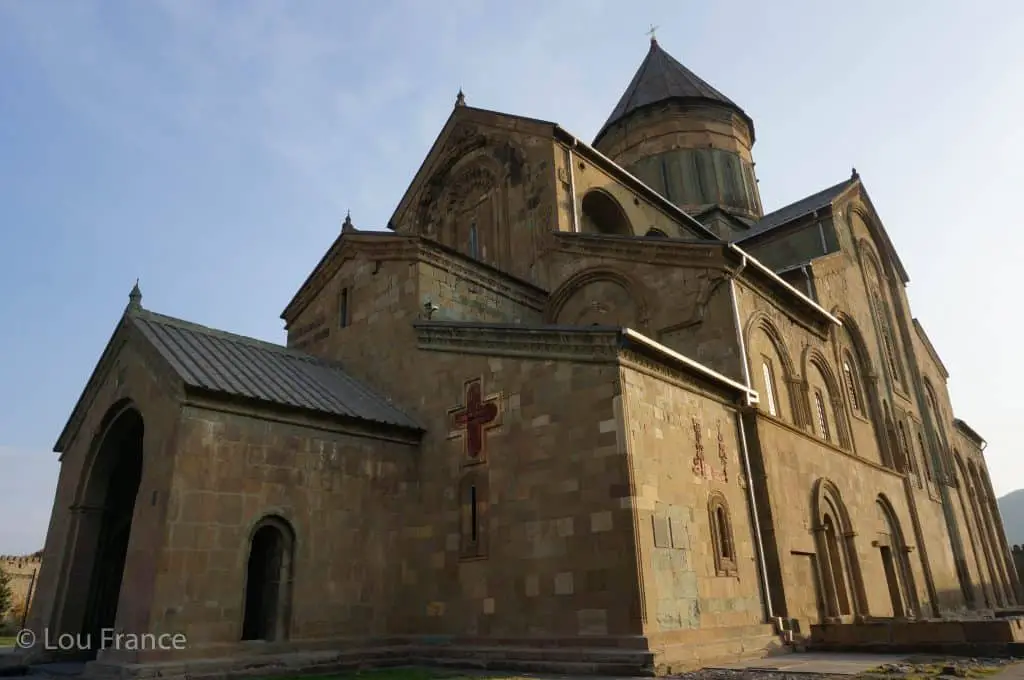 The Best Time of Year To Visit Georgia Summary
Georgia is a land of marvellous contrasts and diverse weather conditions. With the high Caucasus  mountains in the North, the coastal region of the Black Sea in the West and the lowland vineyards of the South, Georgia offers a varied Mediterranean style climate. There are four distinct seasons which means there is something to offer everyone at every time of year.
I hope that this extensive, best time to visit Georgia guide, will help you decide the most ideal time to travel to the country, depending on your unique holiday expectations and preferences.
Join My Newsletter Today!