Updated for 2020! Craft breweries around the world includes brewery reviews from Asia, Europe and the Americas.
There's something so enjoyable about having a beer at the end of a good hike or after a busy day of sightseeing. For me, sampling new beer has become as big a part of travelling as trying new foods.
Food, beer and exploring all seem to sit happily hand in hand with each other. For this reason I felt it was only right that I compile a list of my favourite craft breweries from around the world.
Where it all began
In 2013 I set off from my base in Tahoe for a little solo road trip around the Pacific North West. I had a few revelations on that trip. First, I was blown away by the size and awesomeness of the giant redwoods (yes I hugged a few). Then I stood and gawped in amazement at the sheer blueness (is that a word?) of Crater Lake. Finally, whilst hiking Mt Rainier I discovered just how scary it can be, to be stuck on the side of mountain during a thunderstorm.
However, it was during my visit to Portland, where the biggest revelation came.
My visit to Portland happened to coincide with a beer festival which I felt obliged to attend. It was here I discovered that beer didn't have to be the wishy washy rubbish I'd been accustomed to drinking for the previous ten years. It was here, that I first discovered IPA!
12 Craft Breweries around the world
This is not an exhaustive list, merely a sample of a few favourites from the places I have been. As I continue my wanderings I will endeavour to add more.
1. Deschutes Brewery, Bend. USA
Ah my first love! After sampling a selection from the Deschutes stand at the Portland Beer Festival, I felt compelled to pay the original brewery a little visit.
Bend is a great town which has that winning combination of an abundance of outdoor activities and a healthy selection of breweries. In fact Bend has a staggering ten breweries which you can visit on the Bend Ale Trail. Yup, it's actually a thing! 
Random fact: A guy paid for my beers here because I gave an honest review of the food I was eating. I didn't even know he'd paid until I tried to pay, by which time he'd already left! Thank you kind sir!
2. 49th State Brewing Co, Healy. USA
This brewery has a pretty major attraction to draw in the punters. Parked outside this brewery you can find "The Magic Bus". The famous bus used in the filming of Into The Wild.
There is a big outside space in front of the brewery, so in the summer months this place really comes alive and regularly hosts great live music. This is also where I first tried a triple IPA. Triple meaning 11%! It was a messy night.
3. Banff Ave Brewing Co. Canada
Could you find a more spectacular setting for a brewery than in the middle of the Canadian Rockies? I would argue not (except for maybe the next one on the list!).
In the Summer months there is a (tiny) balcony where you can sit outside and enjoy the views and in the winter months you'll be happy to stay indoors and escape the cold. -30 degrees Celsius is pretty common here.
4. Cerveceria Chalten, El Chalten. Argentina
This little gem of a brewery sits within walking distance of the mighty Fitz Roy in Patagonia. What more do you need after a long day of hiking in these fabulous surroundings, than to sit back and enjoy a Bock! Not a Bock fan? Ok maybe a Pilsner? Either way this little log cabin has all the ingredients required to soothe those aching muscles.
5. Killarney Brewing Co. Ireland
During our month in Ireland we visited several breweries and for me this was the pick of the bunch. Lots of beers to choose from and each with their own little tale attached. You know how the Irish like to tell a story! We feasted on some oven baked pizza here, all which come with suggestions on what beer would accompany it best.
6. Brewdog Birmingham. UK
Punk IPA on draft. Need I say more? Brewdog is now a massive chain so has many bars doted around the UK but this was the first one I went in so here it is, on my list. A Hipster, warehouse style bar in the centre of Birmingham. I'm thinking I should maybe buy shares in Brewdog…..
Want to learn how to make your own craft beer? Check out this book I found on Amazon that provides recipes from 50 craft breweries around the world, including Brewdog!
7. MTA, Tbilisi. Georgia
It feels wrong for me to talk about beer when referring to the country that invented wine, however sometimes you just need to mix things up a little. Located in the newer part of Tbilisi it has quite a commercial feel to it, however there is a wide choice of beers. They also have Poutine. Drool.
Discover why Georgia is one of my favourite countries in this post.
8. Dargett, Yerevan. Armenia.
I spent many a night in this brewery, mostly because we'd just arrived from Central Asia where the quality of beer is not great. It also serves tasty Western food, which again after months of kebabs in Central Asia, is a welcome break. The outdoor area is quite big which is perfect for those Summer nights.
9. Save the Ales, Bishkek. Kyrgyzstan
Perhaps the smallest brewery on this list, this charming little place only has about 5 taps. But I'm all for quality over quantity and each time I arrive in Bishkek I make a bee-line for this place. It also has a great beer garden to relax in to ease yourself back into city life, after time spent in the amazing Kyrgyzstan mountains.
Kyrgyzstan is another of my favourite countries. To find out why, take a look at this photography essay.
10. Near Wall Bar, Xian. China
Craft beer in China is expensive. Fact. You will pay through the nose to enjoy imported or craft beers in China and this bar is no exception.
However, in my opinion it's worth it. There is only so much Tsingtao you can drink before you need something with a little more oomph! Located, as the name suggests, next to the old city wall, this bar also has live music to enjoy.
Ever thought about visiting China? If you need more inspiration take a look at this post.
11. The Craft, Sapporo. Japan
If you can pull yourself away from yummy Japanese food for a night I invite you to try a deep dish pizza at the Craft (along with a beer of course!) These pizzas aren't your ordinary deep dish pizzas. They are deep dish to the extreme! Seriously these things are about 10cm tall. The beer selection is pretty good too!
12. Effingut, Mumbai. India
On my recent trip to India I literally stumbled across a micro brewery with probably the best name of any brewery I've been to! I mean Effingut – who came up with that?! 😀 
I visited the Colaba brewery, but Effingut is actually a chain with 5 locations around Pune and Mumbai. I only stopped in for a beer after enjoying sunset at the Gateway to India, so can't comment on the food.
In the absence of a traditional IPA I went a little left-field and tried the mango and jalapeno IPA. Yeah, it was pretty weird but hey, you've gotta try these things right? 
Ok that concludes my craft breweries around the world list for now. So, if you are ever travelling around the Americas, Europe or Asia and you just feel like you need a decent hand crafted beer, check out one of these breweries. As you take that first sip you'll thank me for it (although the next morning you may not!) Double IPA anyone?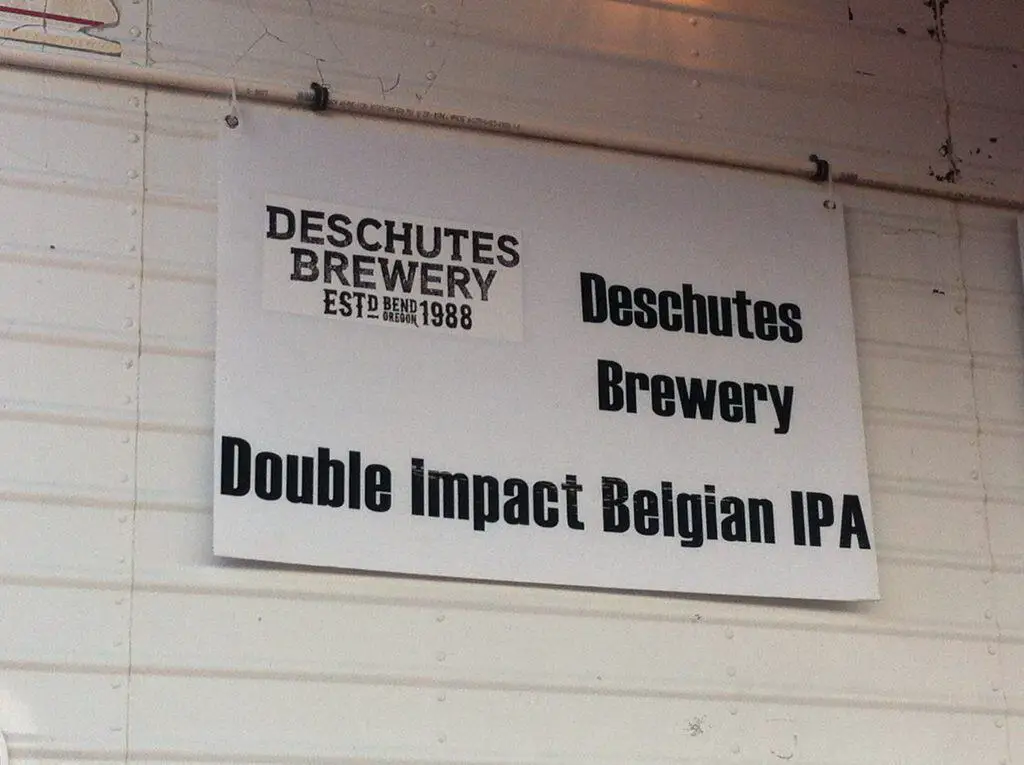 Disclaimer: Some links in this article are affiliate links, which means that if you purchase through them I receive a small commission, at no extra cost to you. This helps cover the cost of running this blog. Thanks for your support!
Like it? Pin it for later!
Join my monthly newsletter for all the latest posts!