A guide to finding the best places for photography in Kolkata. I provide example photos and information for each location as well as a pinned map walking route.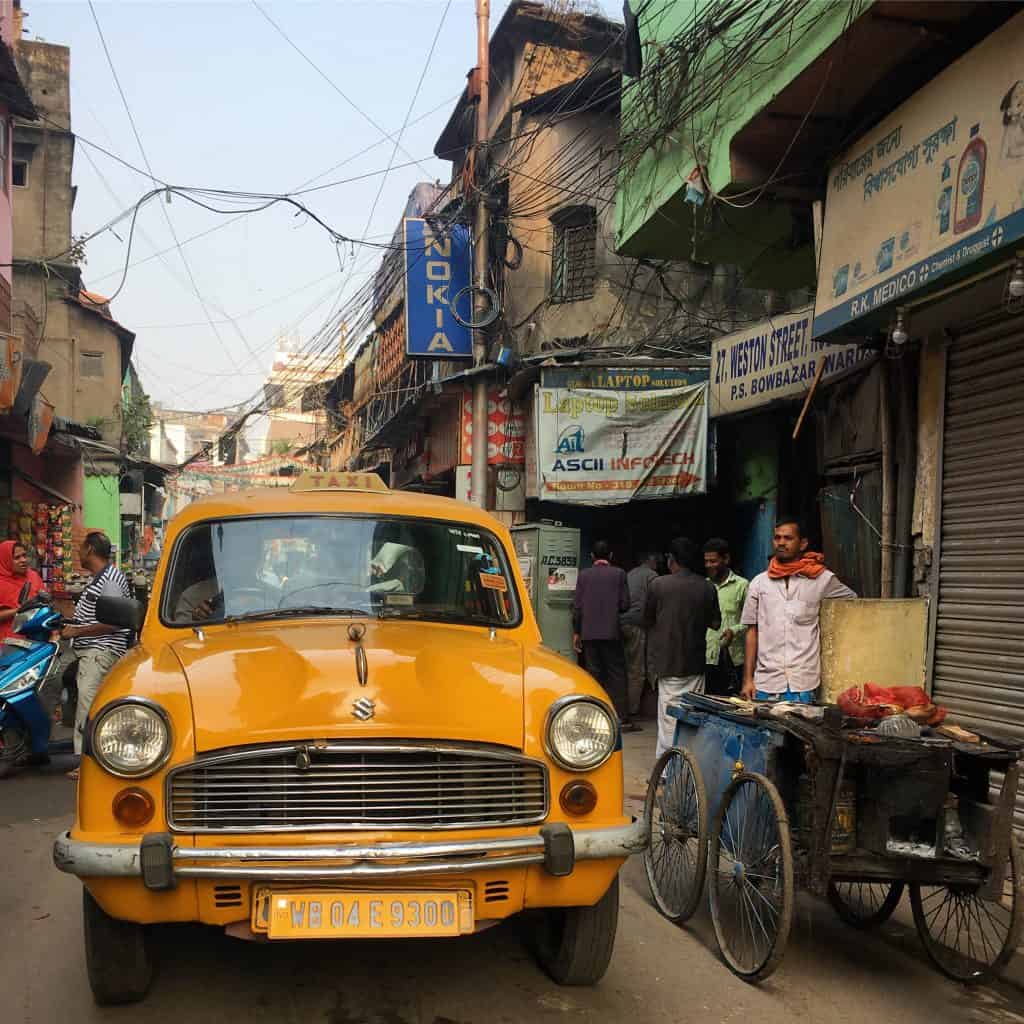 When I knew I was visiting Kolkata as part of my overland tour of India, I knew I wanted to do a street photography tour. However, the tour which had been recommended to me was unavailable for the days I was visiting the city.
So I set out to discover amazing Kolkata photography locations for myself and create a handy tool for others to use in the future.
This is an easy to follow guide detailing the top photography spots in Kolkata. This list provides opportunities for Kolkata street photography, as well as for visiting famous historical Kolkata sites.
If you have plenty of energy all of these things can be visited in one (long) day. I have arranged them in a logical order for a walking tour, although taxis will be required between a few spots. Of course if you have more time you can slow down and enjoy these places over two days.
The first two stops on this list I visited on a walking tour and the rest I explored by myself. All photos were captured using my Sony A6400.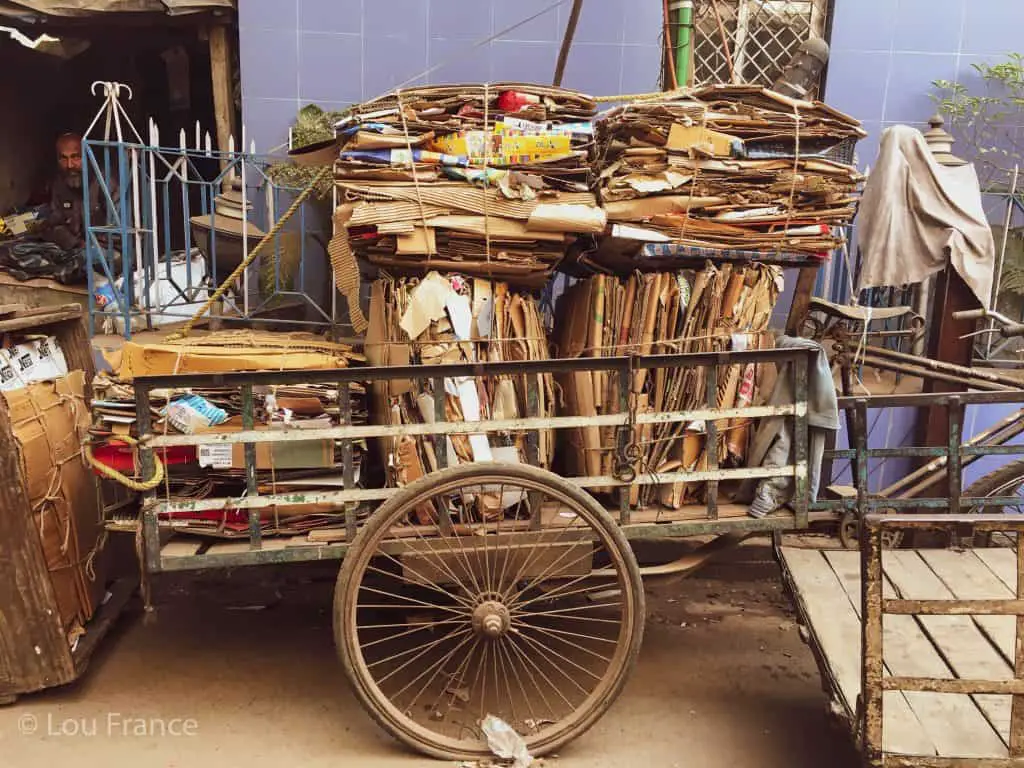 Kolkata was easily my favourite city in India, but another city I found fascinating was Udaipur. Discover why in this article!
Kolkata Street Photography 
I'll be honest I'm more of a landscape photographer myself. Mostly because I find that it's quite a simple form of photography. I find a location I like, I compose the scene and then wait for the right lighting before taking the shot.
If you like landscape photography you might be interested in this post about the top apps for landscape photographers!
However, for the most part, India is not about landscape photography, it's about street photography. To succeed with street photography, you need to be quick to react, good at anticipating movement, and confident in asking people if they're happy to have their photo taken.
Definitely not my strong points, but I was willing to give it a try! I was hoping to capture the energy and chaos of everyday life.
The locations provided below should provide ample opportunity to capture the hustle and bustle of life in Kolkata, and hopefully capture the essence of  Incredible India.

The best places for photography in Kolkata 
1. Bow Barracks
Start your day by arriving early to photograph Kolkata as it starts to wake up. The first stop is the shabby, red coloured buildings of Bow Barracks.
Bow barracks was built as housing for the British Army during the first World War. When the soldiers left they simply handed over the housing to local Anglo Indians, whose families continue to live here today.
2. Tiretti Bazaar
A short wander through the alleyways and streets brings you to Tiretti Bazaar, which is also know as Kolkata's China Town. This is the only Chinatown of its kind in India and is home to around 2000 Chinese Indians.
This area is great for street food of the Chinese variety, such as dumplings and steamed buns. If you can drag yourself away from the market, there are also 6 Chinese Temples to investigate.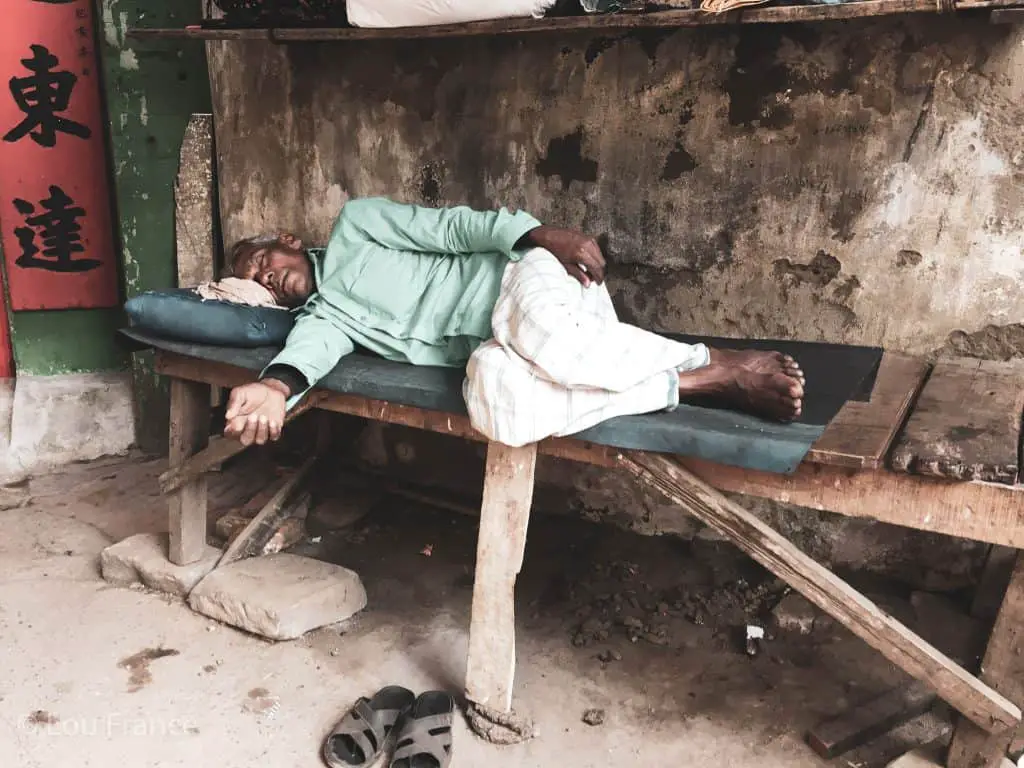 If you want to create a beautiful photography website to share your photos with the world, then I can highly recommend Smugmug, who I've used for several years. The platform is quick and easy to use and even offers unlimited online storage for your photos. They offer a 14 day trial so you can test it out for free. Click here to take a look!
3. Bara Bazaar
Leave the Chinese quarter behind and pass through the Jewish area, as you head towards Bara Bazaar. From streets branching off Braebourne Road, you can find two active Synagogues to support the 20 Jews that now remain in Kolkata.
Now hold onto your hats as you enter the busiest market in Kolkata! If there's something you need, this is the place to find it! Bazaars like this one provide great opportunities for candid photography in Kolkata.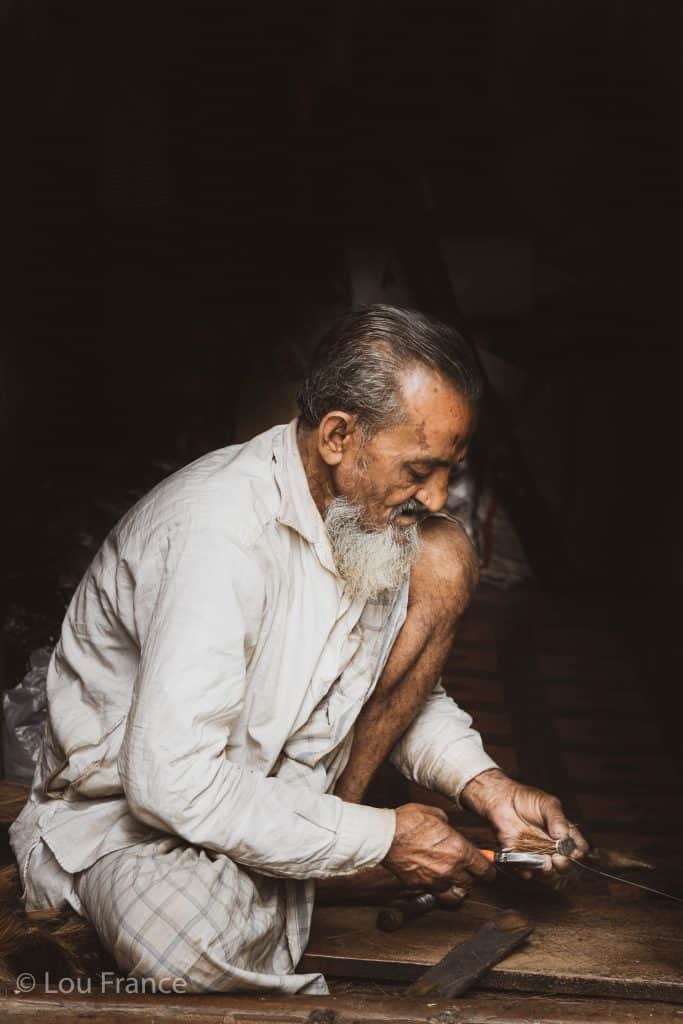 4. Mallick Ghat Flower Market
If you want some colour in your Kolkata photography then look no further than the Flower Market. Located along the banks of the Hooghly River, this place is absolutely hectic! I loved it!
There are photo opportunities galore here.
5. Howrah Bridge
Conveniently placed next to the flower market is one of Kolkata's most famous symbols – Howrah Bridge. A huge steel suspension bridge that crosses the Hooghly River.
Admire it from below or walk up and battle the crowds along the pedestrian walkway. I arrived in Kolkata at Howrah train station, so my first introduction to Kolkata was driving along Howrah Bridge in a yellow Ambassador taxi. It doesn't get more quintessential Kolkata than that!
Top tip: The bridge is illuminated in the evenings so if you get chance, come back and visit at night as well.
6. Train tracks at Strand Bank Road
Leave the craziness of the flower market and Howrah bridge behind, and wander along Strand Bank Road until you reach the railway tracks.
So much life in India operates around the railways – Indian Railways is the country's biggest employer – so it's nice to capture some everyday scenes of life on the lines.
7. St Paul's Cathedral
Take a break from the people pictures and try out some architectural snaps. Jump in a cab and head for St. Paul's Cathedral. This cathedral was built in 1847 when St. John's Church became too small for Kolkata's growing European community.
8. Victoria Memorial
This incredible marble building was constructed in the early 1900s in dedication to Queen Victoria. A visit to the museum inside requires several hours and free guided tours are available.
However, my favourite part of this site was actually the gardens that surround it. This is a relaxing place for photography in Kolkata after the earlier hustle and bustle of the markets.
9. Princep Ghat Memorial
This memorial was dedicated to the scholar James Princep. Stop here for a few snaps and to admire the Greek/Gothic architecture, before making your way down to the river.
This is a popular photography place in Kolkata so can get quite busy.
10. Second Hooghly Bridge
The second bridge on this list and our second visit to Hooghly River. You can enjoy a boat trip on the river from Princep Ghat, or simply stroll along the bank and enjoy a beautiful sunset.
Top 3 photos to capture in Kolkata 
As you're wandering around Kolkata there a few images to capture that are typical to Kolkata, but aren't necessarily specific to any of the locations above. Complete your Kolkata photography collection with the following images.
An Ambassador Taxi
These classic cars are everywhere in Kolkata, so it's actually hard to get a photo without one of these in it! However, with the rise of cheaper services like Uber, the experience of riding in one of these yellow icons might soon be in danger of dying out.
Read more about this and my other top Indian experiences in this post.
A Rickshaw Wallah
Hand-pulled rickshaws were originally brought to India by Chinese immigrants in the 19th century. However, it was decided hand-pulled rickshaws were inhumane and were banned in 2005.
If the rickshaw wallahs are caught working by the police, the fine can far outweigh a days earnings, however they take their chances and still ply their trade in neighbourhood backstreets.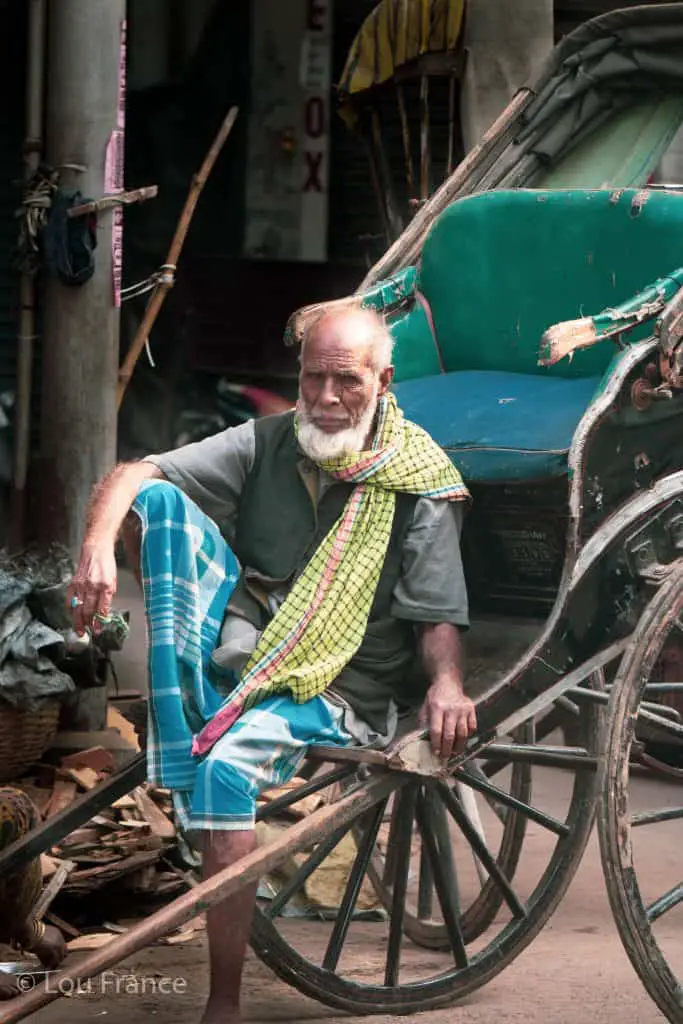 Old Colonial Architecture
A constant reminder of the British occupation of India, run down colonial buildings are not hard to find around Kolkata. Just look up as you wander to spot dilapidated window shutters and tired paint work.
My Recommended Photography Gear
Where To Stay In Kolkata
I hope you enjoyed this post and find it helpful on your discovery of this cultural melting pot. If you have any questions please feel free to contact me. 
If you're planning a long trip to India you might find my India Survival Guide useful. 

Disclaimer: Some links in this article are affiliate links, which means that if you purchase through them I receive a small commission, at no extra cost to you. This helps cover the cost of running this blog. Thanks for your support!
Like it? Pin it for later!
Join my newsletter today!