A guide for tackling the common dilemma of what to pack for India.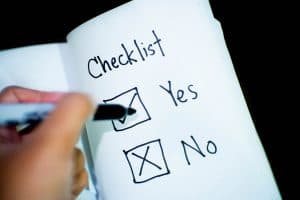 For three months during Winter 2019/2020, I led an overland tour of India. On the tour I visited many regions of this huge country. Some passengers joined me for the whole trip, whilst others enjoyed just one or two sections.
However, there was a constant theme amongst my female passengers. One question they all wished they had answers to before they joined the tour:
"what should I pack for my visit to India?"
I decided to create a post to answer that very question.
Weather in India
There is a common misconception that India is always hot. Let me start by informing you that this is not the case! Before you think about what to pack you need to know which parts you will be visiting, and at what time of year.
In Northern India, the winter months of December and January can be bitterly cold. Common tourist destinations like Delhi, Agra and Varanasi will be particularly cold during December, and you will need to pack appropriately for this. It was 3 degrees when I was in Delhi!
The same goes for mountainous destinations such as Dharamshala in the west and Darjeeling in the east. Finally, cities in the desert state of Rajasthan such as Bikaner and Jaisalmer, will have fairly cool nights.
Southern India during the Winter months however, will be hot and this is typically why most tourists visit during this time. 
The other major weather occurrence in India is of course, the Monsoon. This typically runs from June to September. During this time most of the country is affected by heavy rains. Travelling to India during monsoon can mean less crowds and cheaper airfare, but you will need to be prepared with lots of wet weather gear!
General Dress Code: What to wear when traveling to India
The dress code in India is typically conservative. As a general guide you will want shoulders and knees covered, with the exception of the beaches of Goa and Kerala.
On the beaches it is ok to wear your usual swimwear and around the resorts strappy tops and above the knee shorts are acceptable. In these popular tourist areas with a strong western presence and hippy culture, the dress code is very relaxed.
In large cities such as Delhi, Mumbai and Kolkata many locals dress in western style clothes, so again there is a slightly more relaxed feel. However, in the small towns or villages it's best to wear loose fitting tops that don't accentuate your chest or backside.
Clothing for Religious sites
At certain temples you might need your ankles covered, and at mosques and Sikh temples head scarves are usually required. At the churches of Old Goa for example you will again need shoulders and ankles covered.
To avoid getting caught out I would recommend covering ankles and shoulders for any visit to a practising religious site in India, whilst keeping a lightweight scarf in your bag in case your head needs covering.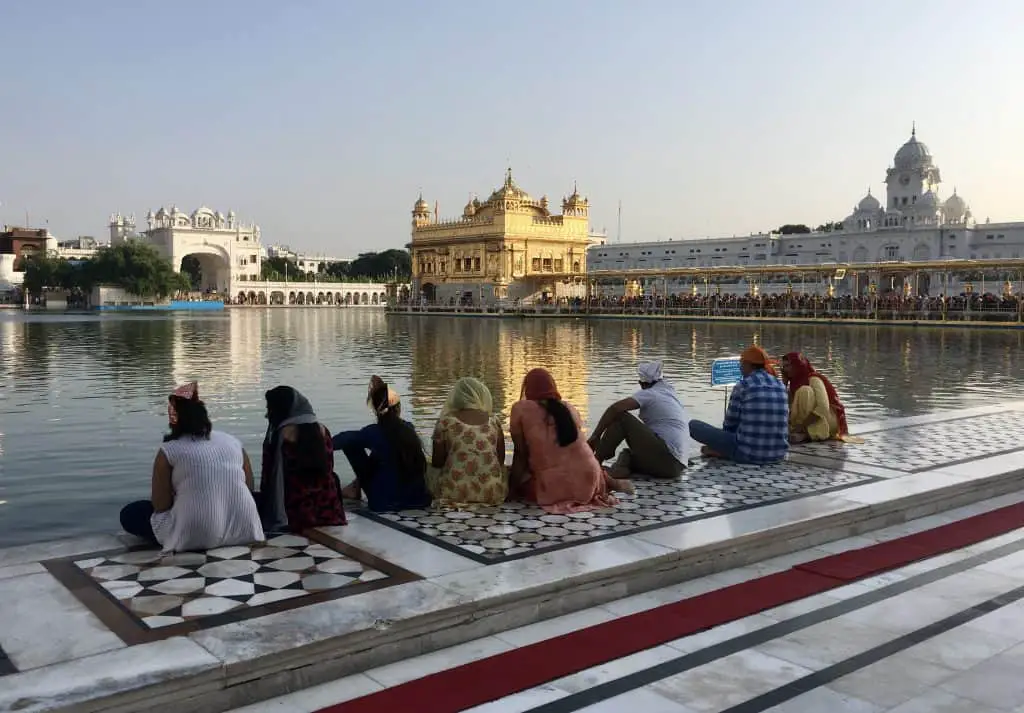 If your trip to India includes a visit to Amritsar, you should definitely check out one of the most bizarre tourist attractions I have ever seen. Take a look at this post to read more!
India Packing List
Generally, whether I'm packing for a 2 week holiday or a 2 month trip, I pack the same amount of clothes. This allows me to wear outfits for a week or so, before I then wash them and repeat the process.
Don't get bogged down packing extra items for a longer trip. You'll regret it when you have to carry you bag up several flights of stairs because the lift is broken, or along a small, busy alleyway which your taxi can't drive down. Both scenarios which I found common in India.
The following packing list for India should fit comfortably in a 60 litre backpack and weigh 15kg or less, assuming you wear the heavy items.
Dressing for India: Clothing
1 pair of long, loose fitting trousers.

1 pair of hiking trousers or yoga pants

2 pairs of 3/4 length trousers

1 ankle length skirt

1 knee or ankle length dress

3/4 t-shirts or tops that cover shoulders

1 hoodie or jumper

1 sarong

1 shawl or pashmina

1 head scarf

1 swimsuit

1 pair of comfortable sandals or flip flops

1 pair of closed shoes or trainers

1 pair of thick socks – handy for air conditioned trains.

9/10 pairs of undies

2 bras

1 sports bra

1 travel towel

You may also want to buy a kurti/kurta once you arrive. These loose fitting, lightweight long tops cover shoulders and backsides whilst still looking pretty.
Loose fitting trousers are great things to take to India as they are extremely comfortable and conservative enough for most sites. You can buy them before you leave or pick them up at most tourist areas in India.
North India packing list extras
If you're planning to travel to Northern India in December or January, add these warmer clothes to your Indian packing list.
1 pair of jeans

1 thick winter jacket

1 beanie/woolly hat

1 extra jumper

2 extra pairs of socks
During our overland tour of India and Nepal, the story of our 90 day adventure made the Indian News. You can read the full article here!
Luggage
If you are planning to back pack India and are debating between a back pack and a wheelie bag, I would suggest a back pack. India doesn't typically have sidewalks, so you walk on the road alongside the rickshaws and motorbikes, dodging pot holes and cow dung. All this can be quite difficult to do with a wheelie bag.
Many cheaper hotels often don't have lifts either, so carrying a back pack up several flights of stairs is easier than hauling up a wheelie bag. That said, hotels often offer the services of a porter to carry luggage. Remember the porters expect a tip.
I use a duffel bag like this for my travels. This type of bag has shoulder straps, which means it can be carried comfortably like a backpack, however it opens up from the side more like a suitcase.
The major problem I find with traditional backpacks is that clothes get lost forever at the bottom of the bag!
It's such a pain constantly searching for that one item which had inevitably found its way to the bottom, forcing you to pull everything out.
Side opening bags eliminate that hassle.
Other Travel Essentials for India
Here are some other essentials to remember when you're packing for India.
Travel plug adaptor – Indian plugs are 3 pronged but most sockets work with the European-style 2 prong plug.
Money belt – Avoid carrying large amounts of cash in bags that can be stolen and unzipped.

Voltage converter – required for certain gadgets if travelling from the USA.  India voltage is higher than the USA at 230V.

Mosquito repellant – if you want repellant with DEET, bring this from your home country as the ones on offer in India are DEET free. Not a fan of DEET? Me neither. I use Trek Sensitive by Pyramid which claims to be as effective as 50% DEET. I'm not sure if it's that good, but for the most part it keeps the mosquitoes away.
Head-torch – this may seem like a strange inclusion if you are not planning a camping trip, however power-cuts are fairly common in India.
Power-bank – again handy for the power cuts or for overnight train journeys and days on the beach.

Earplugs – India is a noisy, bustling country where life starts early in the morning. Make sure your sleep doesn't get disrupted by investing in good quality earplugs.

Sleeping bag liner – ideal for train travel or very budget hostels and hotels with questionable cleanliness! I use this one as it opens out to a double bed sheet.

Tampons – these are not commonly found (with the exception of big cities) and should be one of the things to take to India from your home country.

Roll on deodorant – another product that is difficult to find in India.

Probiotics – to keep those healthy stomach bacteria thriving.

Filtering water bottle – to minimise buying single use plastics.
All other toiletries can be easily purchased on arrival in India.
Summary on packing for India
I hope this post has been helpful for understanding what to pack for India as a female traveler. India is an intriguing and beautiful country, so don't be put off with uncertainties such as what to wear.
This packing list would also be suitable for a trip to neighbouring Nepal. If you are planning a big trekking trip in Nepal or the Indian Himalayas you should take a look at this packing list post!
Have you travelled to India? Is there anything else you would add to this travelling to India checklist? Let me know below!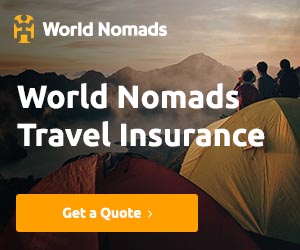 Disclaimer: Some links in this article are affiliate links, which means that if you purchase through them I receive a small commission, at no extra cost to you. This helps cover the cost of running this blog. Thanks for your support!
Like it? Pin it for Later!
Join my Newsletter today!