Overlanding means to "travel over land in a self-reliant manner, with the emphasis being on the journey rather than just the end destination".
In this post I share my journey of becoming a tour leader/driver for an overland adventure company, investigate the history of overlanding and discuss the main overlanding routes around the world.
In 2013 I started a big new adventure in my life when I became a tour leader/driver for an overland adventure company called Dragoman. It was my biggest challenge to date.
I remember completing my application whilst I was living in Tahoe, California. I was in need of a Summer job and a friend told me I could become a tour leader for an overland company. I remember thinking, what is overlanding?!
My Journey from snowboard instructor to truck driver
The Application
It was the end of a very sunny winter season teaching snowboarding and the application required a recent photograph to be attached. I promptly went to get my passport photo taken only to discover I had the most horrendous goggle tan ever! But I figured this was who I was at this moment in time so hopefully they would accept me as I was. Thankfully they did, goggle tan and all.
When I returned to the UK that Summer I rented a car and drove across the country from Wales to Suffolk, to attend the interview. It was a 10 hour return journey, all for a 1.5 hour interview.
I guess they were impressed enough with what I said and perhaps showed enough commitment to wanting the job, that by the time I'd got home to Wales I had an e-mail waiting for me. The e-mail invited me to attend the next stage of the application process.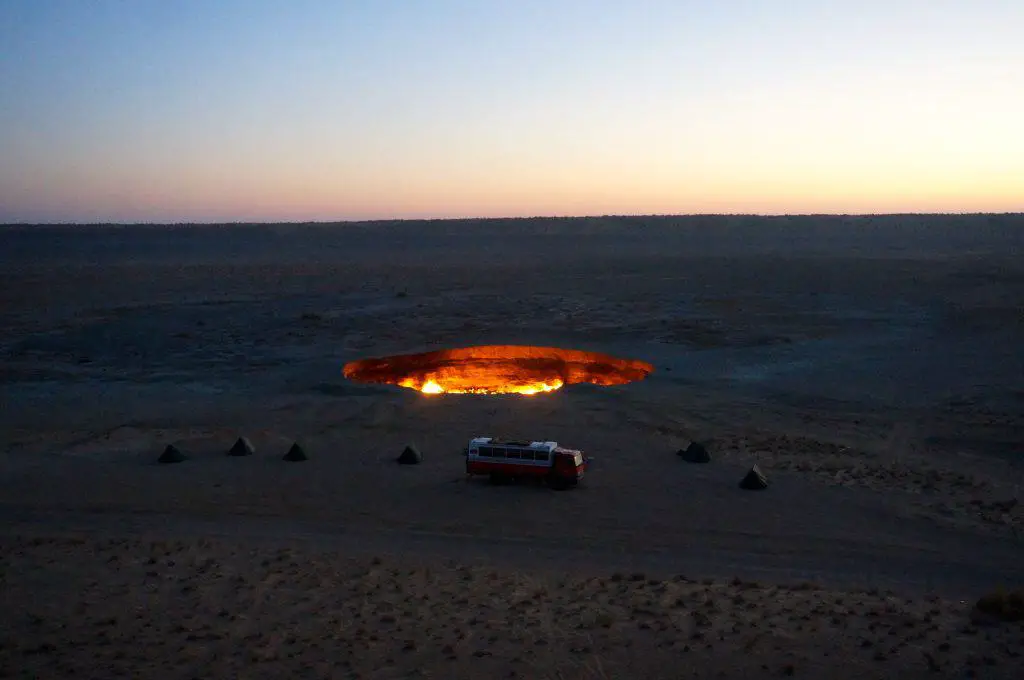 The next stage of the process was to attend a one-week trial. During this week I had to demonstrate my willingness to get stuck into working on the overland trucks, cook a meal for the staff working at the headquarters and do a 10 minute presentation on a subject of my choosing.
It was a tough week as the truck we were working on had to be shipped off to South America on the weekend. It was all hands on deck with long hours to get everything finished.
However, the hard work paid off and I was invited to attend the final phase of the process, the training. 
Set Backs
There was one small proviso before I could attend the training though
I had to get my PCV license ie. a bus driving license!
At the time, a fast track course that got you from learning to drive a bus to hopefully passing your test in just one week cost around £1200. After a winter without much snow and therefore not much work, I didn't have this much money to spare. So, I decided I would return to California to work another winter in order to save up cash to get the license.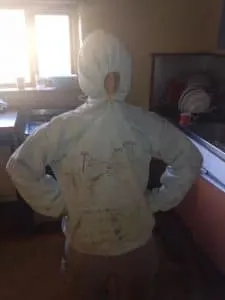 At the end of Winter I decided I wasn't quite done with my time in Tahoe (if you haven't been to Tahoe I definitely recommend a visit) and decided I wanted to stay on an experience a Summer season. Cue a summer filled with hiking, mountain biking, SUPping, kayaking, music gigs, road trips and hanging out with friends.
My awesome room mate and friend from that summer, Erin, runs a long term budget travel blog with some great free ebooks and resources – I did an interview for Erin about overlanding, which you can read here. We later went on to meet up in Nashville for the CMAs and Hiked Hadrian's Wall from one side of England to the other. But those are stories for another time….
"If you haven't been to Tahoe I definitely recommend a visit". Read about how I become a snowboard instructor at Lake Tahoe, California here.
When I returned from California in the Autumn I got my medical, took the theory tests then started my one week intensive bus driving course. The license I needed required a manual bus which are quite rare these days, so the bus I was given was a public service bus from the 1970's.
Have you ever seen Gavin and Stacey? Think of Dave's coach and that's the kind of bus I learnt in!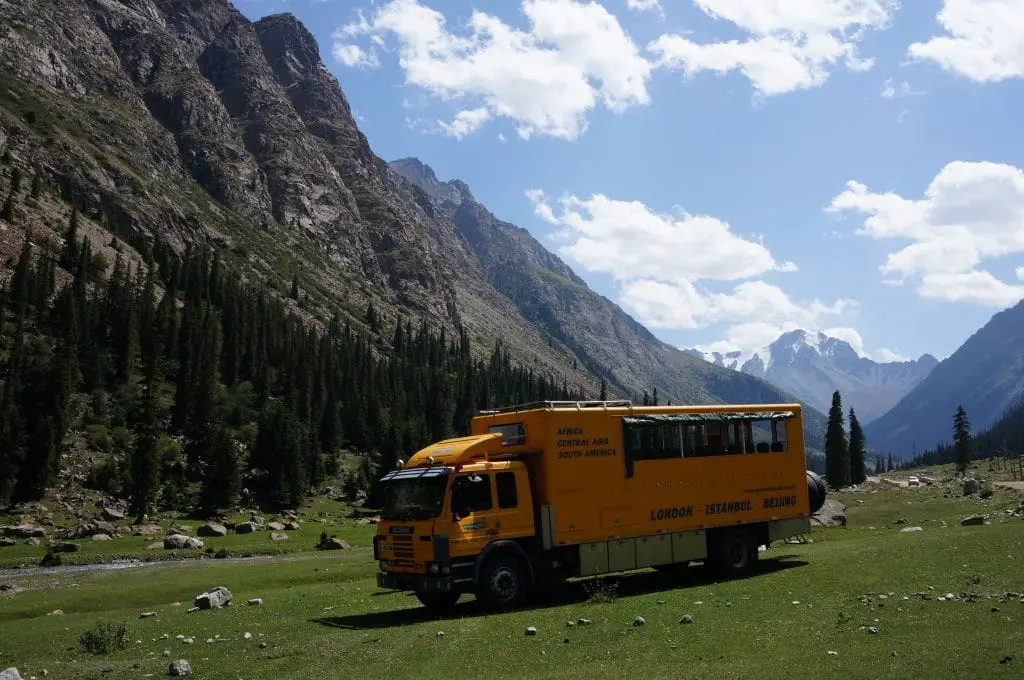 After a week of lessons I was deemed ready for the test and with the cost of a retest at around £250, I couldn't really afford to fail. Thankfully, despite being so nervous that on the reverse parking test my clutch leg was shaking more than Elvis in his prime, I passed first time and was ready to go.
Side note: We need a bus license because we carry people but really the vehicles we use are trucks, which is why I call myself a truck driver not a bus driver 🙂
Training
So, I packed my bags and headed off to Suffolk once again for the 8 week training programme. We were told that if we completed the training satisfactorily, we would fly straight off to run trips in a destination of their choosing – somewhere in Africa, Asia or South America!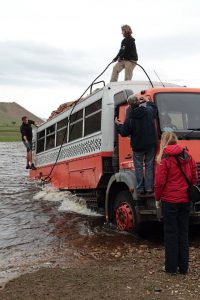 The training was mostly based in the workshop, learning about mechanics of the trucks. However there were also classroom based lessons on leadership styles, accounting, trip planning and crisis management to name a few.
When you work as overland crew there are usually two of you – one leader and one driver/mechanic. When I did my training we had to learn how to do both roles. At weekends we also had to practice driving the trucks by being letting loose on the country lanes of Suffolk!
It was hard but satisfying work and I really enjoyed my time being based in a small community in the Suffolk countryside. However, before we knew it the training was complete and the four of us on the training course had our flights booked to our respective destinations.
Rob was heading to India, Nick to West Africa and Tom and myself to South America. So on the 3rd December, almost 18 months after I'd initially sent off my application, I boarded my flight bound for Peru and the start of over 7 years of overlanding adventures!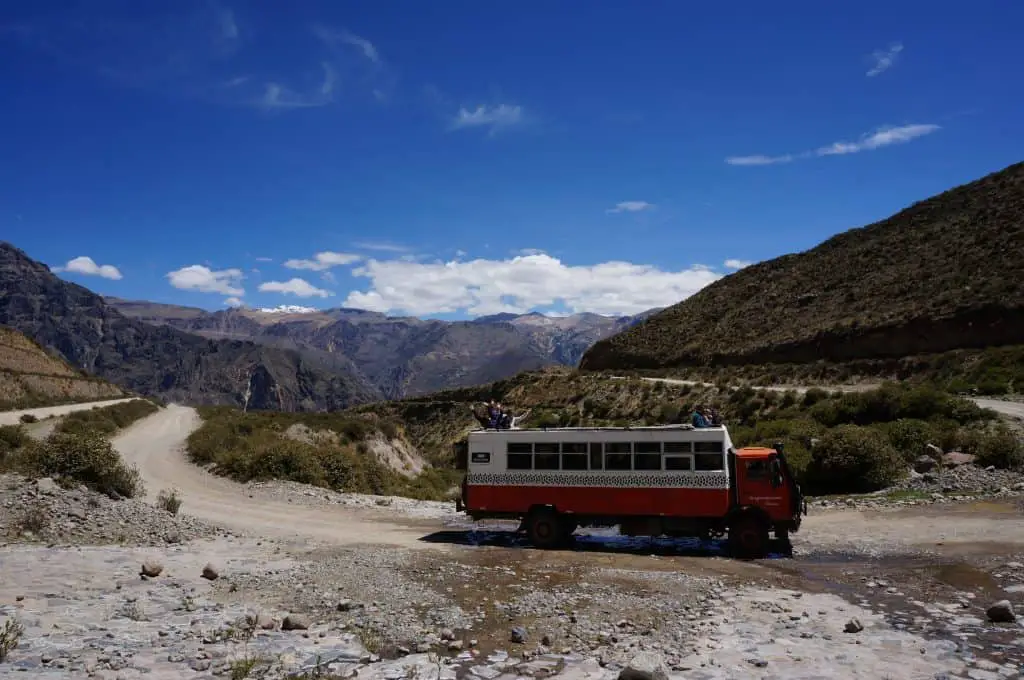 What is overlanding?
Wikipedia tells me that….
"Overlanding is self-reliant overland travel to remote destinations where the journey is the principal goal"
…and I couldn't put it better myself!
This can be done in relatively small vehicles such as jeeps organised independently. Or, in our case, in large trucks converted to hold groups of people organised by a tour leader like me!
The trips can be as long as you want, from a week up to several years but the principle is the same.
Travelling over-land (unless not possible) to a chosen destination, with the main focus being on the journey undertaken to get there.
Originally the term overlanding came from Australia in reference to the ranchers who were driving their cattle across the outback. Nowadays, if you think of overlanding, a 4×4 or Unimog springs to mind.
The pioneers leading the way for group-based overlanding were Encounter Overland, who ran their first trips in the 60's. These tours originally ran from London to India across the fabled Silk Road.
In later years they ventured into Africa and South America. These are still typical routes that operate today. You can read more about Encounter's history here, including some epic movies from back in the day!
How do group overland trips work?
When we are overlanding the idea is to be self sufficient, so we carry everything we need with us. The trucks I drive have tents, a 300 litre drinking water tank, cookers and kitchen equipment, so in theory we could drive anywhere and make camp. We call these bush camps or wild camps.
These days it's increasingly difficult to find unpopulated areas to set up camp, so now we often stay in hotels, hostels, homestays and yurts. A big emphasis on group overlanding trips is to operate as a big team, so everyone pitches in to help shop for food, cook and keep the truck clean and tidy. Lovely.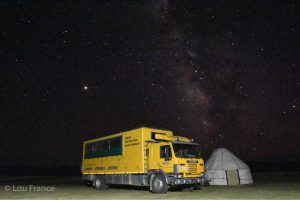 A yurt camp in Kyrgyzstan
On the road essentials for group overland travel
If you're thinking of taking an overland trip there are some essentials you'll want to take (and a few luxury items too). A few essentials I would suggest are:
Earth friendly wet wipes – for when you're camping in the wild and don't have access to a shower for a few days. 
Ear plugs – to drown out snorers and noisy roommates!
A camera – you'll want to capture your trip of a lifetime (and somewhere to back up your photos such as cloud storage)
A backpack that you can carry to and from your tent whilst you are camping but that also has wheels, so it's easier for accessing those hotels or hostels that are a long way from where the truck can park.
Patience, patience, patience – things don't always go to plan so learn to go with the flow!
My 2 must have "luxury" items:
hair straighteners – Frizzy hair ain't no joke!
Apple music – ok I know it's not an item but access to unlimited music is just a must for me!
Typical routes on overland tours
The Silk Road
Having been on the road for a few years now I've been part of quite a few  overland adventure tours. Perhaps my favourite overland trip was a tour I ran in 2015, along Mongolia and the Silk Road. You could argue that the Silk Road (or Silk Route) is the original overlanding route. Marco Polo made the journey along the Silk Road from Venice to Mongolia back in the 13th century.
My version of this route was 119 days in total. It started in Ulaanbaatar (always feels like there's way too many "a's" when I type that!) and finished in Istanbul. It covered 8 countries including Mongolia, China, Kyrgyzstan, Uzbekistan, Turkmenistan, Azerbaijan, Georgia and Turkey.
In 2018 I once again embarked on a silk road adventure but this time on a slightly different route. The trip was 105 days, this time starting in Istanbul and finishing in Beijing. This route covered 9 countries including Turkey, Georgia, Armenia, Iran, Turkmenistan, Uzbekistan, Kazakstan, Kyrgyzstan and China.
India
My most recent overland tour in the winter of 2019/2020 was a little shorter, at 95 days. The trip started in Kathmandu and travelled around Nepal and India, before returning to Kathmandu.
Pan America
On the other side of the world the big overland adventure is the Pan American Highway, which stretches the length of North and South America. I've covered most of this route save for the Darien Gap, Colombia and Ecuador.
Colombia is very high on my list. The Darien gap is not!
In 2014 I first ran a trip that started in Rio Carnival, Brazil (yup I got paid to go to Rio Carnival!) and ended in Cusco, Peru travelling via Ushuaia (Patagonia). Then I ran a trip from Anchorage, Alaska to Panama City, Panama. This North and Central America trip was again 105 days but this tour was in a converted American School bus called Betsy.
Combined these trips in North, Central and South America covered 15 countries and a fair amount of driving!
Want to see more photos of the countries I visited? Check out out my portfolio!
As an overland tour leader I got paid to go to Rio Carnival and Las Vegas! (and apparently wore the same t-shirt-doh!)
Africa
Finally the other big overland route is to cross the African continent. Due to civil unrest in certain companies it's tricky to cover the whole continent from tip to toe and still be insured! However, a fairly safe route runs from Cairo to Cape Town and travels down the eastern countries of Africa. Personally I've done parts of this route but not all of it. This is planned for 2021!
Group overland travel companies
Throughout my time as an overlander, I have worked for two companies: Dragoman and Oasis. They are both based in the UK and are fantastic companies to work for and do trips with.
In Africa you can find many different overlanding companies including the big names like G-Adventures and Intrepid. However my favourite, aside from Dragoman and Oasis (obviously!) , is Overlanding West Africa .
Whichever company you choose, overlanding is an amazing way to travel and you'll definitely get to see more of the country, experience more of the culture and interact with more of the locals through travelling this way. I highly recommend it!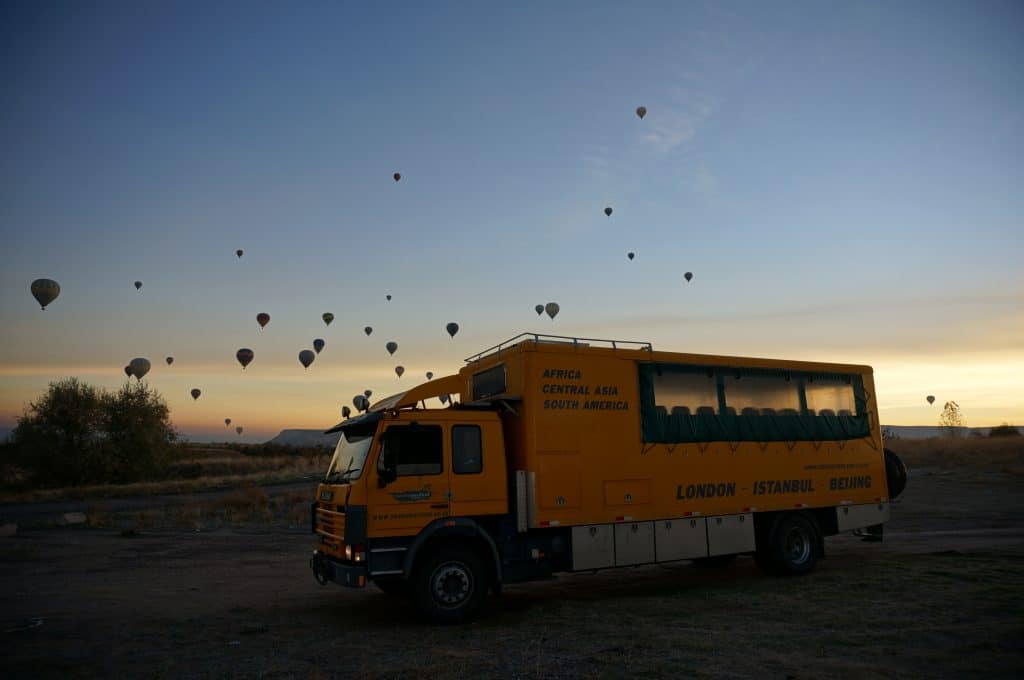 Disclaimer: Some links in this article are affiliate links, which means that if you purchase through them I receive a small commission, at no extra cost to you. Thanks for your support!
Sign up to my newsletter for the latest updates!
Like it? Pin it for later!