Montenegro is a small Balkan country with a huge amount to offer. This is a country full of rugged mountain peaks, dense green forests and a coastline of azure blue waters. The coastal towns are filled with ancient walled fortresses and orange-roofed houses, whilst the mountain villages are scattered with delightful triangular cabins.
Home to Europe's dramatic southernmost Fjord, the largest lake in the Balkans and no less than five national parks, there is no shortage of beautiful natural landscapes in Montenegro. It has a long and complicated history with clashes between the east and west, which has also resulted in impressive ruins and architecture ranging from Byzantine, to Roman, to Ottoman and more in-between.
Have I sold you on it yet?
Montenegro is a magical country and whilst this list could've been longer, here are my 17 most beautiful places in Montenegro to visit.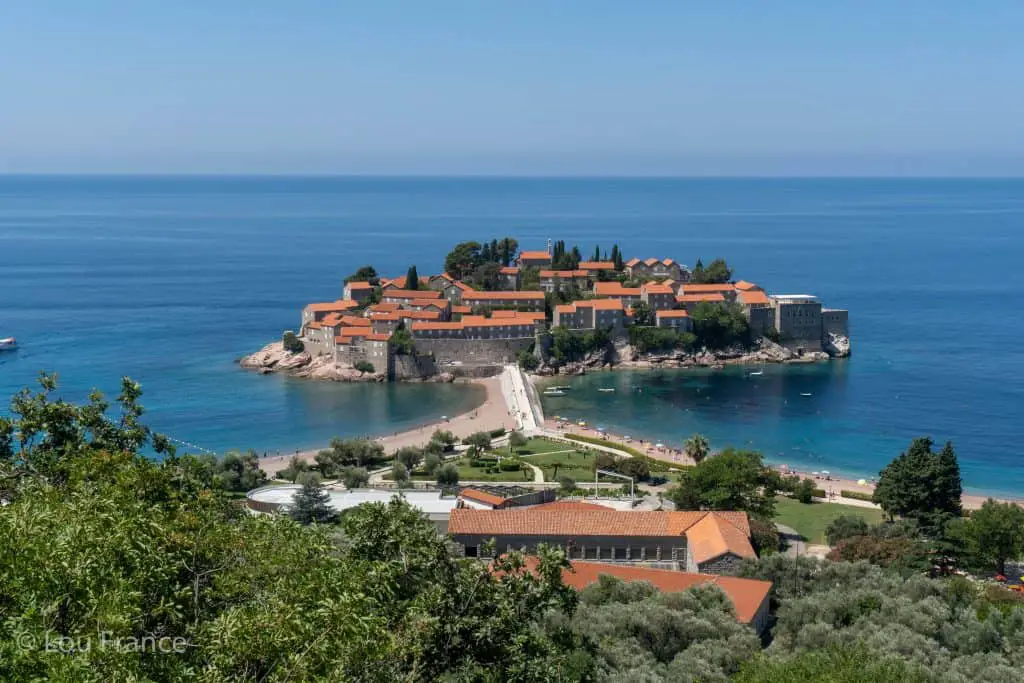 Disclaimer: Some links in this article are affiliate links, which means that if you purchase through them I receive a small commission, at no extra cost to you. This helps cover the cost of running this blog. Thanks for your support!
The 17 Most Beautiful Places In Montenegro
Having been on my bucket list for several years, I was incredibly excited when I finally visited Montenegro this year as part of our campervan road trip from Turkey to the UK. I'm pleased to say Montenegro didn't disappoint; if anything, it exceeded my expectations.
Montenegro is a real Balkan gem and somewhere you must add to your European bucket list. So let's get stuck in!
1. Durmitor National Park
Durmitor National Park is a real gem of Montenegro. The mountains here are big and the rock formations are mesmerising. But what's more, there are beautiful alpine lakes, cute wooden huts and lush green meadows scattered throughout this UNESCO listed national park.
As a mountain girl, this was easily my favourite destination in Montenegro. If you love hiking, you'll love it here too and will need to dedicate several days to your visit. There are many day hikes and multi-day treks to enjoy in this area but the most popular is a hike to the highest peak in Montenegro, Bobotov Kuk.
If hiking isn't for you, instead pay a visit to "Black Lake" which is one of 18 lakes found in the park. The lake is a short drive from the mountain town of Žabljak, a place often used as a base to explore this dramatic national park.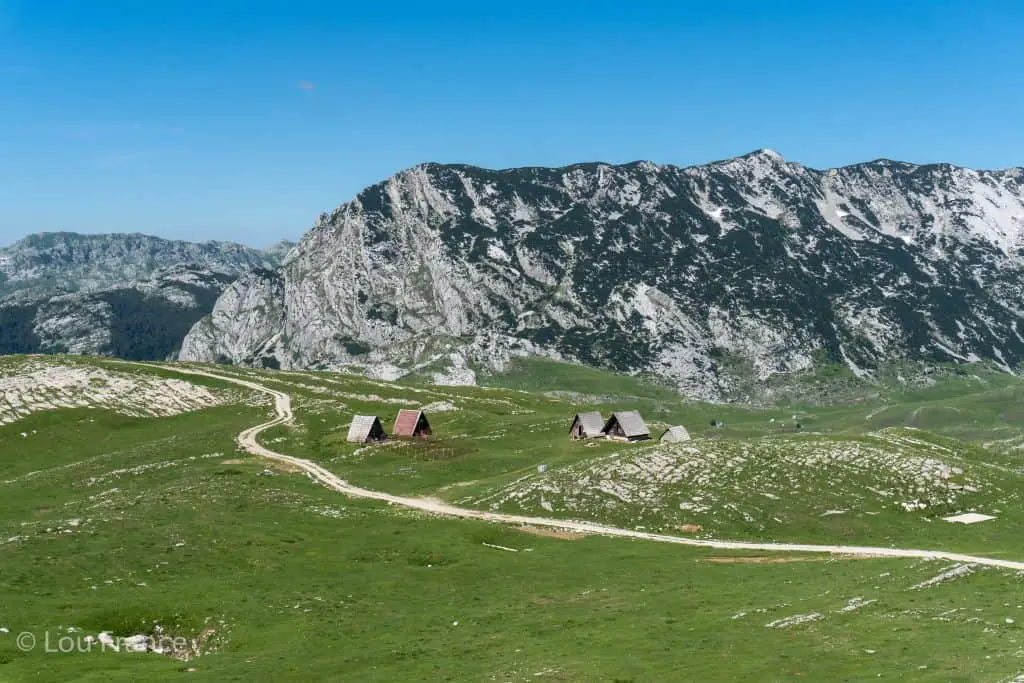 2. Tara River Canyon
The Tara River Gorge was our first stop in Montenegro and what an impressive introduction to the country! At 1300 meters deep, Tara River Canyon is the second deepest canyon in the world and is known as the tear of Europe. The impossibly blue water cutting its way through the forested hillside, truly is a magnificent slight to behold.
Crossing over this huge canyon is the impressive Đurđevića Tara Bridge. The adrenaline junkies out there can enjoy a zip-line over the canyon from several points located close to the Tara Bridge or, to get closer to the action, another popular activity is to white water raft along the Tara River itself.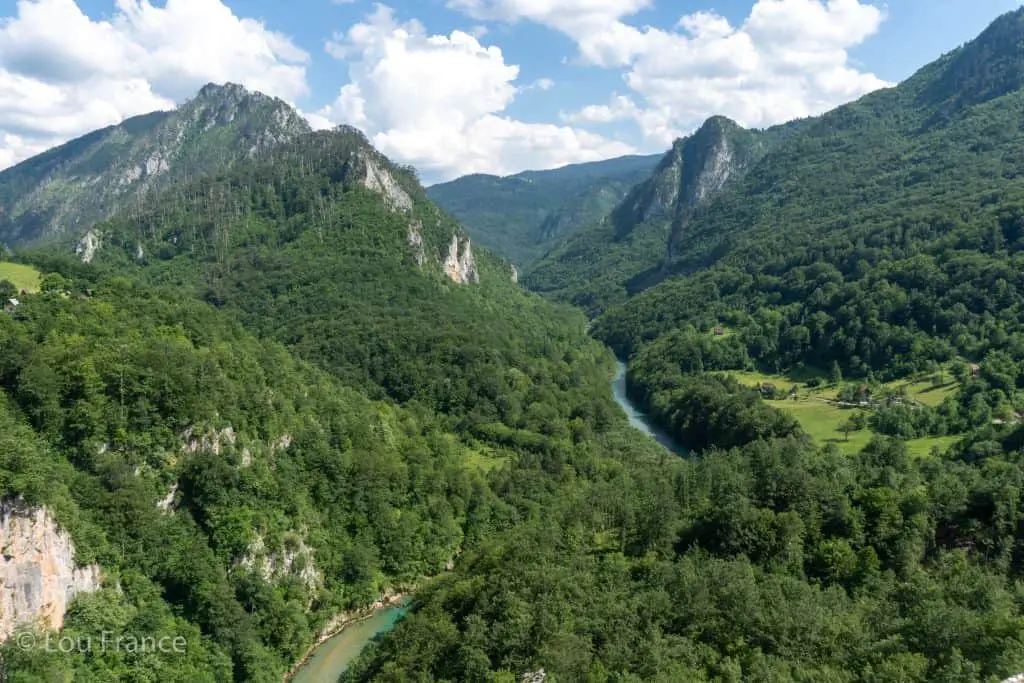 3. Sveti Stefen
Which ever way you view Sveti Stefen, it looks amazing. This picturesque island is easily one of the most beautiful places in Montenegro and a classic icon of Montenegrin tourism. And whilst your natural instinct will be to visit the island, this once humble little fishing village is now a 5-star resort, so visits are reserved only for those who have some serious cash to splash.
Since I don't have 900 euros to spend on one night at Sveti Stefen I can't tell you what it's like to visit inside! However, the beaches that flank the islet are open to public use and are the perfect place for a sunset stroll. These are two of the most beautiful beaches in Montenegro.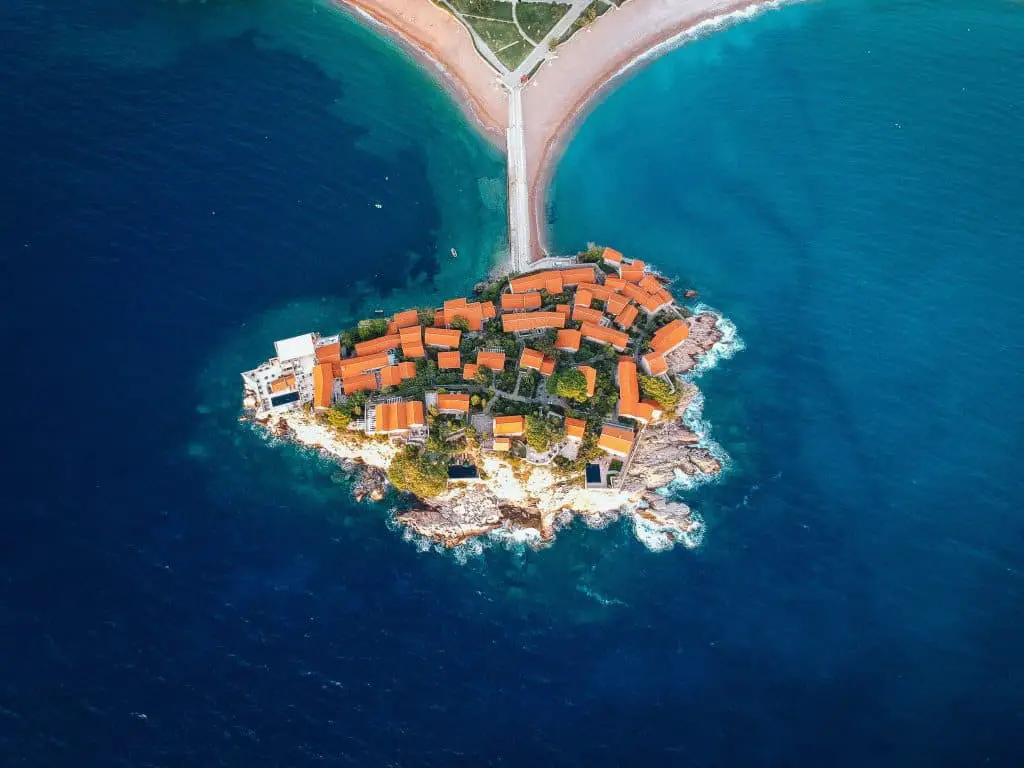 4. Prokletije National Park
Prokletije is another of Montenegro's five national parks and certainly the most difficult to reach. This relatively new protected area is located in the east of Montenegro, where the mountains of the Dinaric Alps straddle the border of Albania and Kosovo.
The most scenic area in the park is the Gusinje valley, which is the starting point of several dramatic hikes and mountaineering expeditions. Valusnica peak is a popular hike that offers panoramic views over the surrounding mountains. Another valley worth exploring is Vusanje, however this is only an option for 4WD vehicles.
At the other end of the park hikers and mountain bikers can enjoy a visit to Hridsko Lake, a scenic heart-shaped lake surrounded by forests and big peaks. This is also where the long distance hiking trail the Peaks of the Balkans crosses into Montenegro from Kosovo.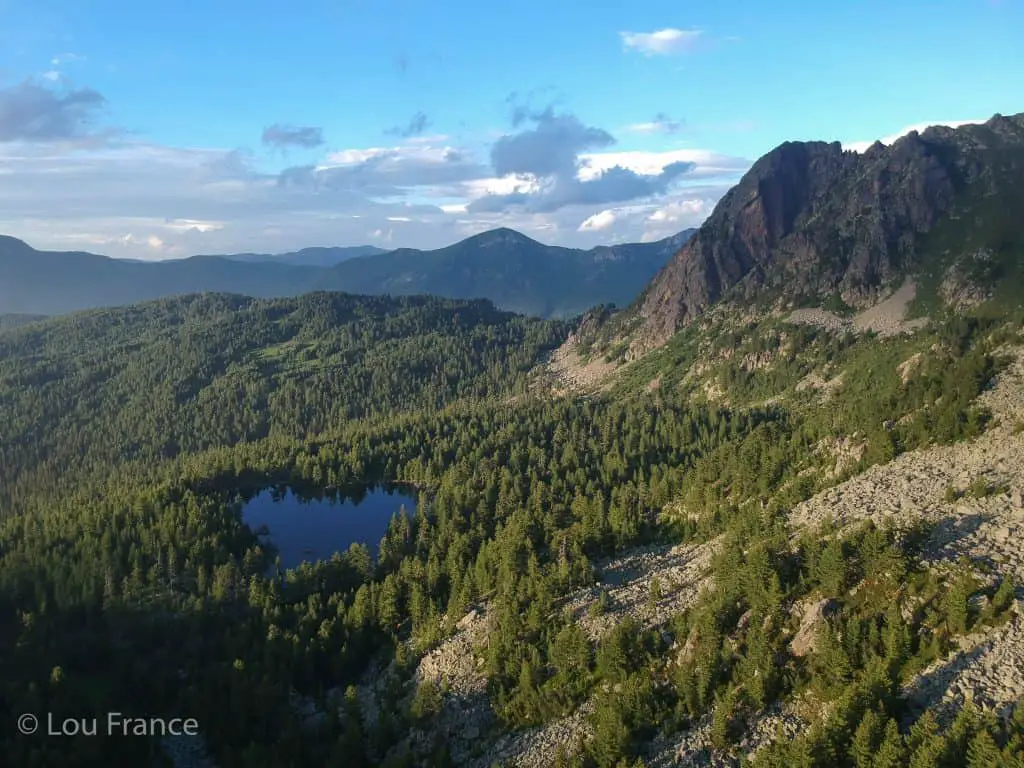 5. Kotor
The breathtaking Kotor Bay has put Montenegro well and truly on the world map, and is now one of the most visited destinations along the Adriatic coast. The crowning glory of Kotor Bay is the old town of Kotor itself. This walled city is a maze of alleyways and piazzas, and deserves ample time to explore the main sites which include palaces, churches and monuments.
If you're feeling energetic, hike up to St Johns Fortress that sits above the town. Your 1500 steps will be rewarded with picturesque views over the old town and Kotor Bay beyond. Kotor is a popular base for visits to Montenegro but if this isn't in your plan then be sure to spend one evening here so you can appreciate the ambience of the town once the day tourists have long since departed.
Kotor is also the start of an epic drive along the Serpentine Road to Lovcen National Park. As the name suggests, this road snakes it way up the hillside in a series of hairpins that will rival anywhere in the world. This road also provides incredible views of Kotor Bay and is a must if you didn't make the climb to St John's Fortress.
For a complete guide to driving in Montenegro, don't miss this post.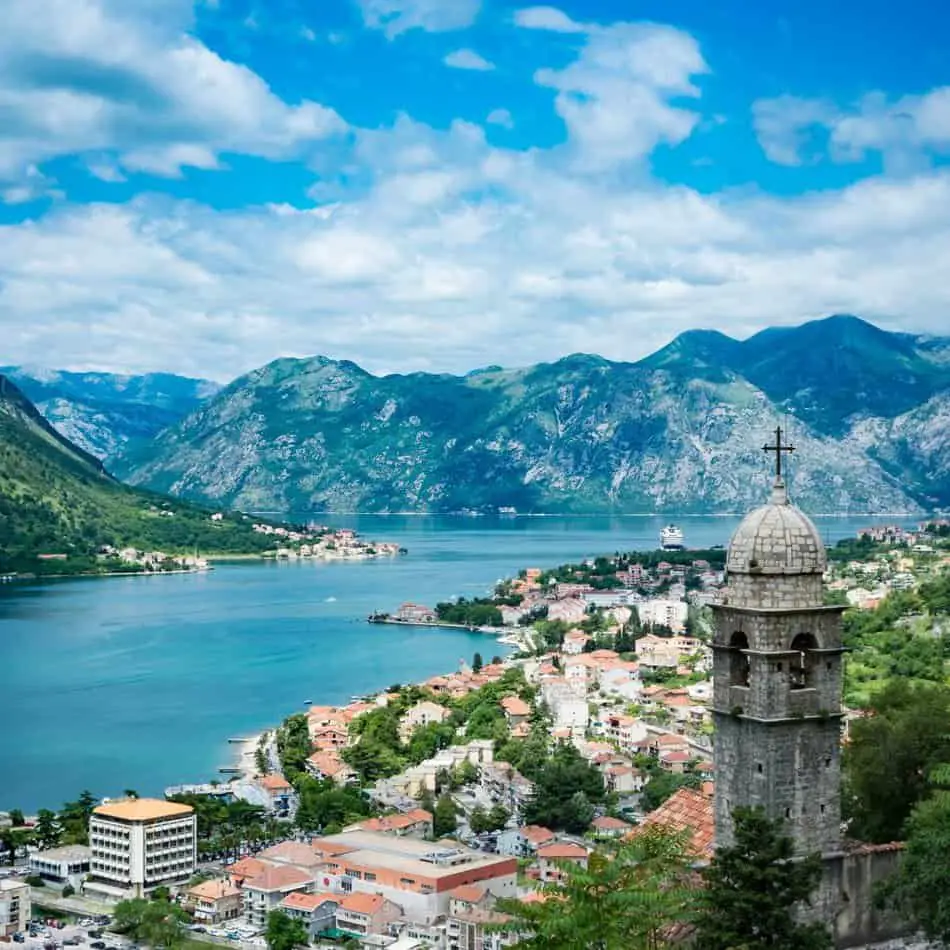 6. Stari Bar
Situated in the south of Montenegro, up the hillside from the coastal town of Bar, you can find Stari Bar or Old Bar. Sitting at the foot of Mount Rumija, Stari Bar has a very traumatic history. Over the centuries it has been ruled by various tribes and empires before finally being reclaimed by Montenegro in 1877.
Sadly, in 1979 Stari Bar was struck by a huge earthquake which left the town in ruins. The aqueduct, which was an important part of the towns survival, was destroyed by the earthquake and the residents had no option but to leave. What remains today is how the town was abandoned 40 years ago.
With the arrival of tourism, many locals have returned to Stari Bar so you can now find a selection of restaurants and souvenir shops. During your visit to Stari Bar enjoy getting lost in the ruins but be sure to see some important sites which include the aqueduct, clock tower and the monastery and cathedral which were converted to mosques by the Ottomans.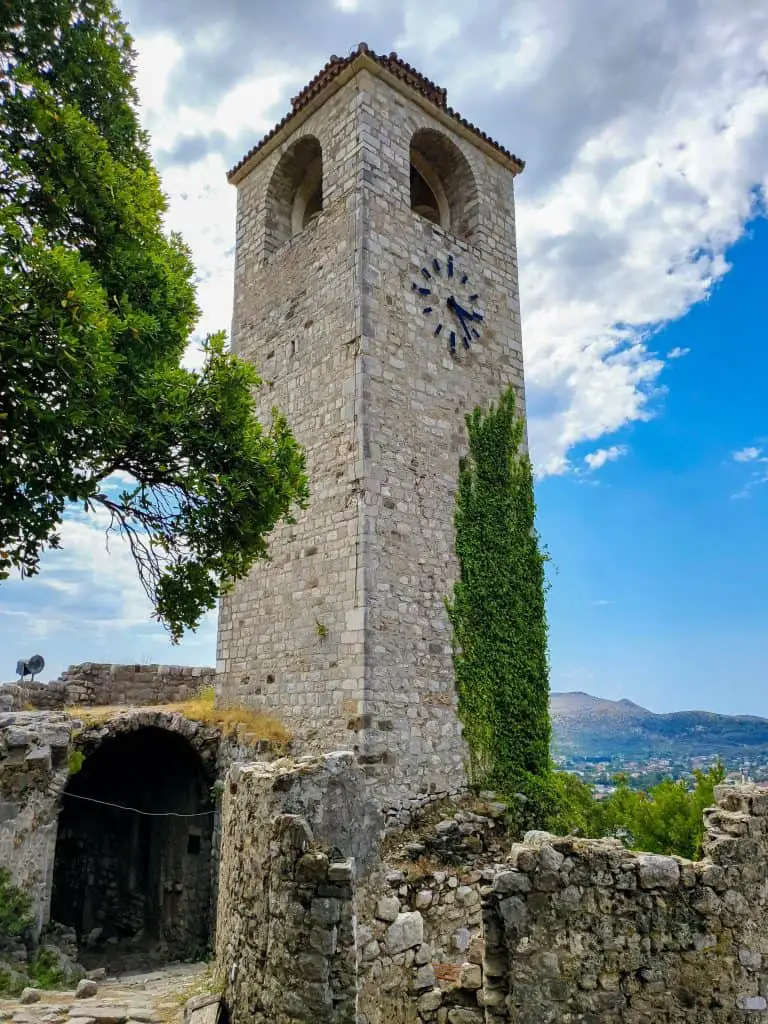 7. Komovi
Part of the impressive Dinaric Alps, Komovi is a mountain range in eastern Montenegro and can be visited en-route to Prokletije National Park. For those with an interest in hiking, this range has three peaks over 2400m high and a good inclusion to your hiking bucket list.
For those with a good level of fitness, hike Vasojevicki which is one of the three main peaks whereas a lesser known but beautiful option is the Komovi Circle. Most hikes in the area start at Stavna which has easy access and good accommodation options.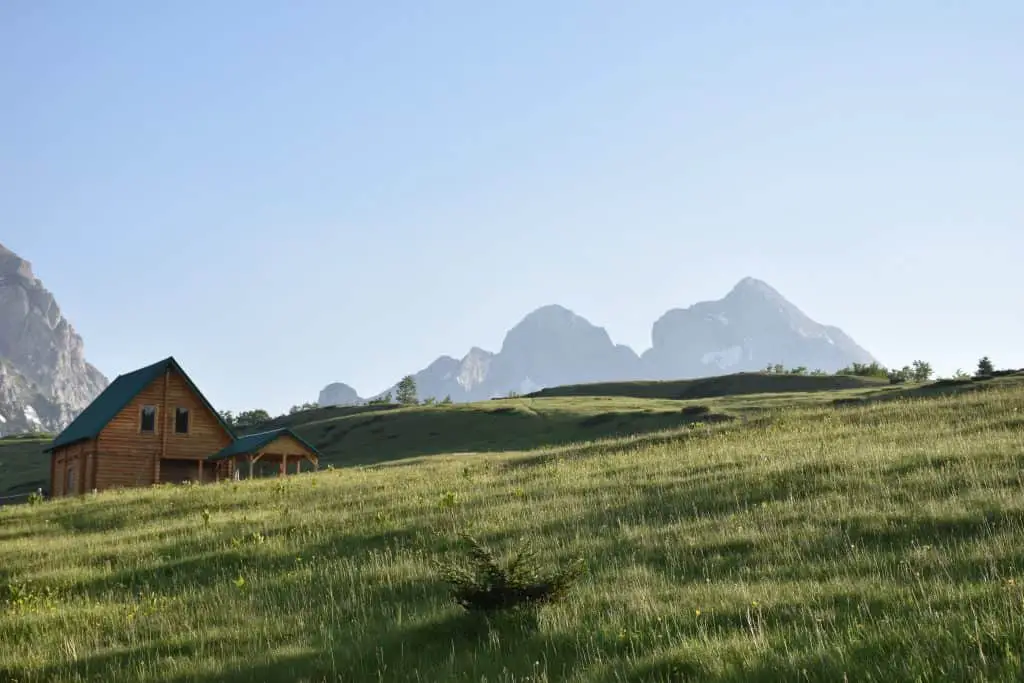 8. Njegos Mausoleum and Lovćen National Park
Lovćen National Park is another of Montenegro's natural wonders which can be explored on a drive between Kotor and Cetinje. At the heart of the park is Mount Lovćen. Mount Lovćen is an important place for Montenegrins since it's the mountain that inspired the country's name and is home to the country's greatest ruler. 
Petar II Petrović-Njegoš was a poet and Prince-Bishop of Montenegro who ruled between 1830 and 1851. He chose Lovćen as his final resting place and in his mausoleum, you can view an impressive statue of Njegoš which was carved from a single piece of granite.
Beyond the mausoleum, a viewing platform offers fabulous views over the surrounding mountains and the Montenegrin coast. It's quite the hike from the car park, up a steep set of stairs to the mausoleum so be prepared to earn those views.
There is an entrance fee to enter the national park which is collected along with an entrance fee to visit the mausoleum.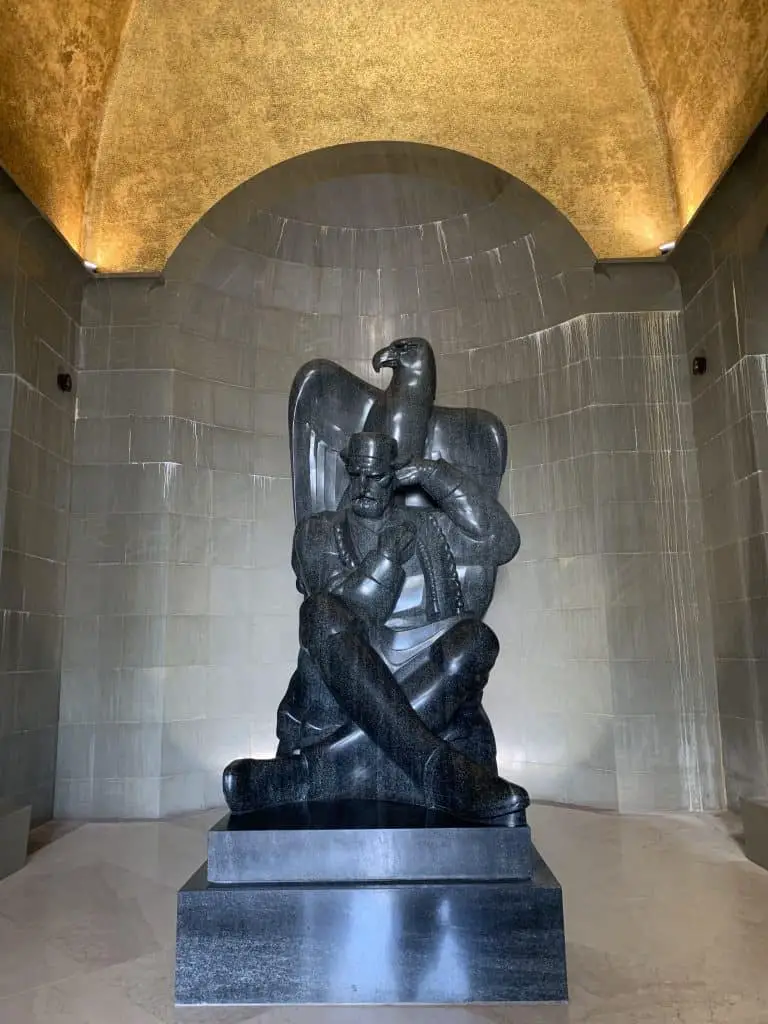 9. Budva Old Town
One of Montenegro's popular coastal cities is the party town of Budva. Part of the Budva Riviera, this town is brimming with hotels, bars and restaurants to serve visitors from all over the world. If you enjoy an exciting nightlife then Budva is the place for you whilst neighbouring Jaz beach is the place to be seen.
However, Budva is also home to a small old town which offers some historic interest. The 2500-year-old walled town is a UNESCO World Heritage Site, whose cobbled stone alleyways, churches and piazzas are worth exploring.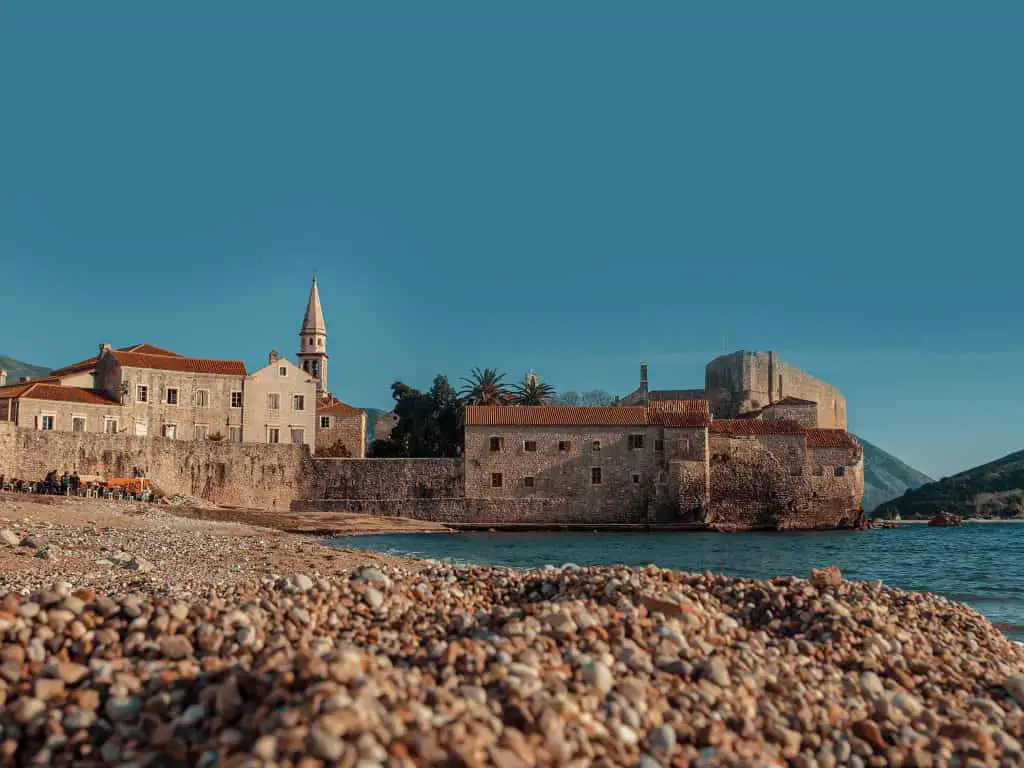 10. Perast
Located just along the shore from the more famous Kotor, you can find the pretty fishing village of Perast. This village sits right on the waters edge of Kotor Bay. With its classic orange tiled rooftops, old bell towers and charming seaside cafes set breathtakingly against a backdrop of dramatic mountains, Perast is an Instamgramers dream.
After wandering the alleyways and seaside promenade, be sure to take the short boat trip out to the manmade islands of Our Lady of the Rocks and St. George. Regular taxi boats depart from the promenade out to Our Lady of the Rocks, which houses a church and museum.
Perast is a quiet place to spend an evening if you want to escape the cruise ship tourists of old Kotor.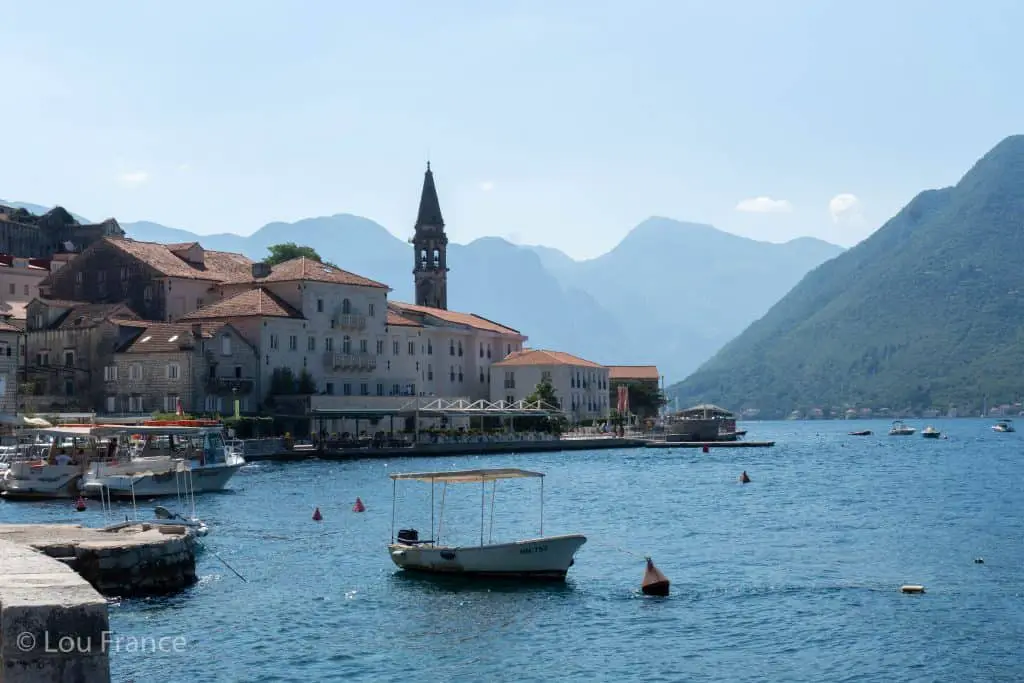 11. Ostrog Monastery
In the centre of Montenegro, cut incredulously into the side of a sheer cliff, is the 17th century Ostrog Monastery. As the most important religious site in the Balkans, this monastery attracts thousands of visitors every year.
As you make your way up to the monastery you can witness pilgrims hiking the stairs to the top barefoot before receiving a blessing from the resident priest. The frescos inside the monastery are impressive to see however the main attraction of this this monastery is its precarious location along with the vast views it provides.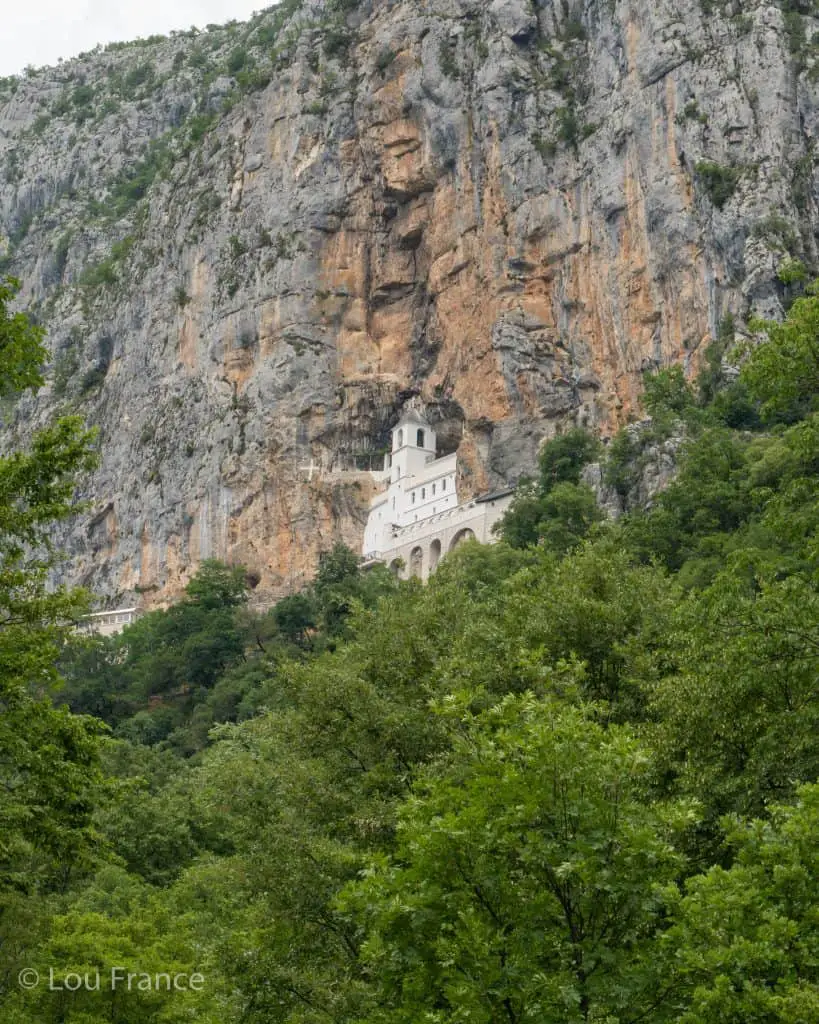 12. Cetinje
At the start (or finish) of the incredible drive from Lovćen National Park to Kotor, is the old royal capital of Cetinje. The town itself is a regular Montenegrin town, however there are several buildings dotted around which provide a glimpse into Montenegro's royal past, including the former home of King Nikola.
The main highlight of Cetinje is often a visit to the monastery, which claims to be home to a piece of Jesus' crucifixion cross and the mummified hand of St John the Baptist. This might seem a little gruesome but many Christians make pilgrimages here to catch a glimpse of these sacred religious artefacts.
There are other buildings in the monastery complex to explore and a short trail which leads to a view point overlooking the town.
A tour of Montenegro made it onto my top road trips in Europe list. Click here to discover what else made the list!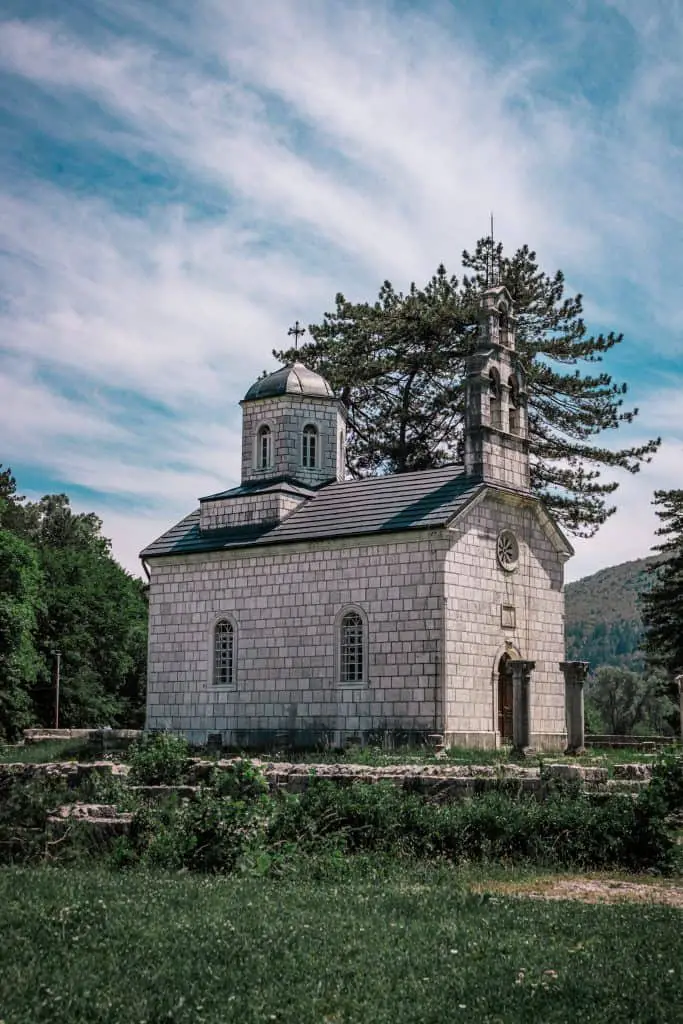 13. Lipa Cave
Lipa Cave is Montenegro's most popular tourist attraction and a great destination for families. Entrance to the cave is only possible on a guided tour which begins with a short drive down the hill on a brightly decorated, tractor-pulled train.
The vast cavern is home to a collection of weird and wonderfully shaped stalactites and stalagmites whose formation is dutifully explained by the knowledgeable and entertaining guides. More adventurous tours that abseil into the cavern and explore further underground are also available.
The cave is also home to a very unique and very cold underground bar which opens for special events.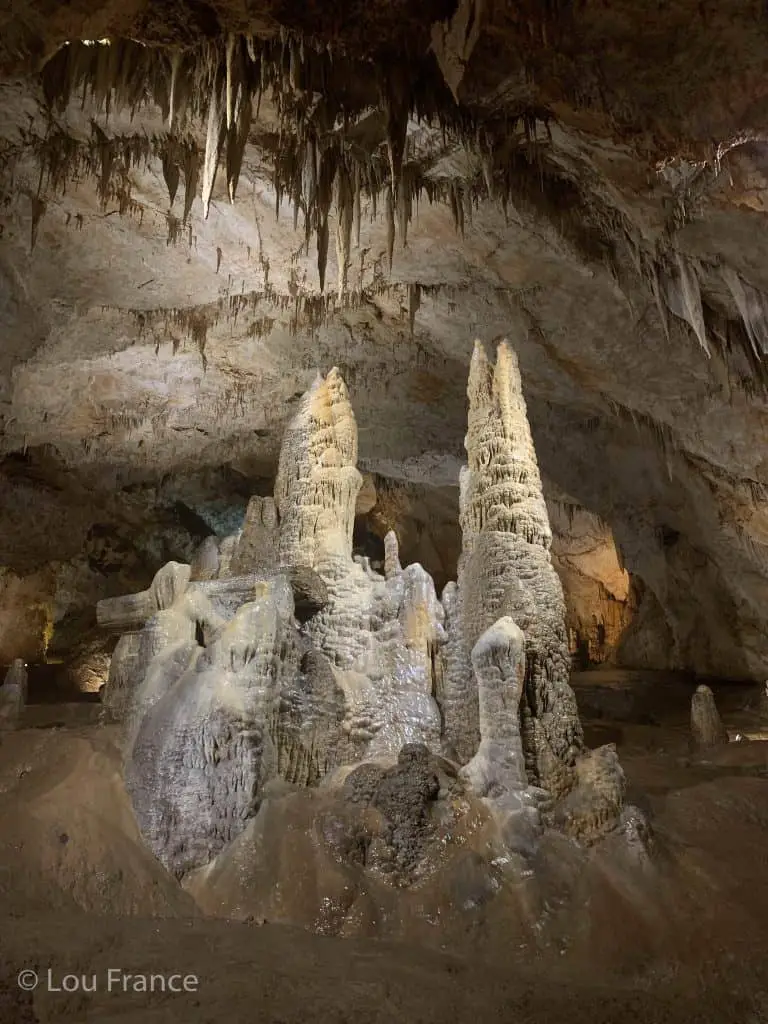 14. Skadar Lake National Park
As the largest lake in southern Europe, Skadar Lake crosses borders as it sits partly in Albania and partly in Montenegro. This vast lake is a short distance from the capital of Podgorica and is a popular destination for water sports such as kayaking as well as boat trips that visit monastery clad islands on the lake.
Skadar is a national park and protected area, due much in part to the huge selection of bird species that live here – over 280 species in fact. Bird lovers can revel in the chance to see Dalmatian Pelicans, Squacco Herons and the largest colony of Pygmy Cormorants.
Pavlova Strana is the viewpoint that provides this jaw-dropping scene over the Crnojevic River which feeds into Skadar Lake. This photo stop is one of the most beautiful places in Montenegro and a top destination to add to your Montenegrin bucket list.
The amazing Skadar Lake made it on to my list of top-rated places to visit in Europe. Click here to discover the rest!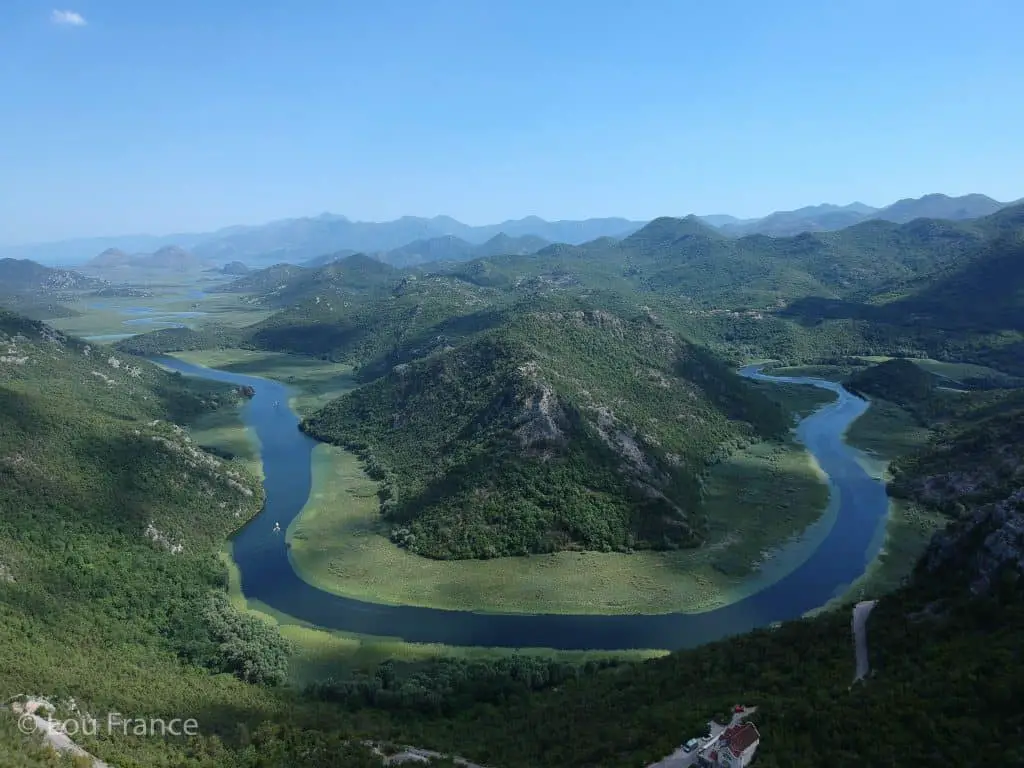 15. Ulcinj
Ulcinj is a coastal town in southern Montenegro that has a slightly different feel to it, perhaps due to the muslim influences of the large Albanian community based here. Minarets pepper the skyline whilst Ulcinj Castle sits high above Small beach bay.
Explore the old town within the castle walls and visit the Museum of Local History to learn about Ulcinj's ancient past. Once you've finished wandering the town, venture out to Long beach, which is a 12km stretch of white sand that really feels like a locals beach. This is a great beach for water-based sports such as kite surfing.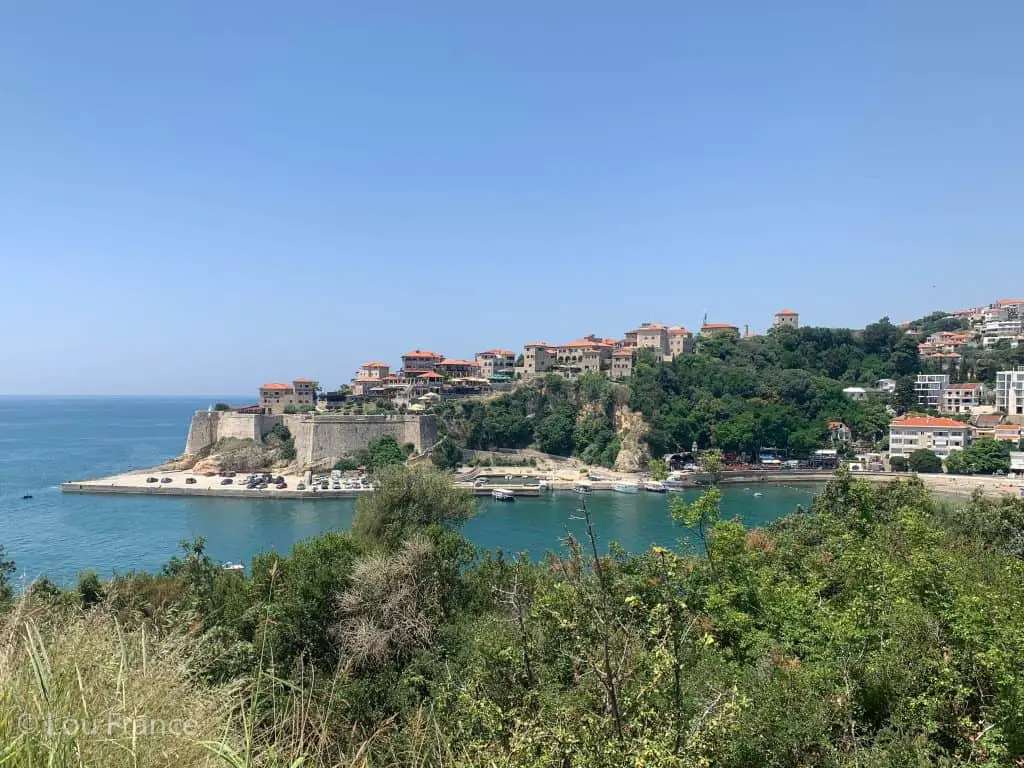 16. Blue Grotto
The Blue Grotto is a cave on the Lustica Peninsula which is only accessible by boat. This relatively small cave is so named because of the ethereal light inside which radiates up off the azure blue water.
Boat trips to the Blue Grotto operate from nearby Herceg Novi and also include a visit to Trivat which is home to the rich and famous of Montenegro. Longer boat trips to the cave also run from Kotor.
Take your swimmers and snorkel, as the best way to appreciate the blueness of the grotto is to get in and peer under the water. Be warned though, this is a popular tourist destination in Montenegro and the cave has a constant influx of visiting boats.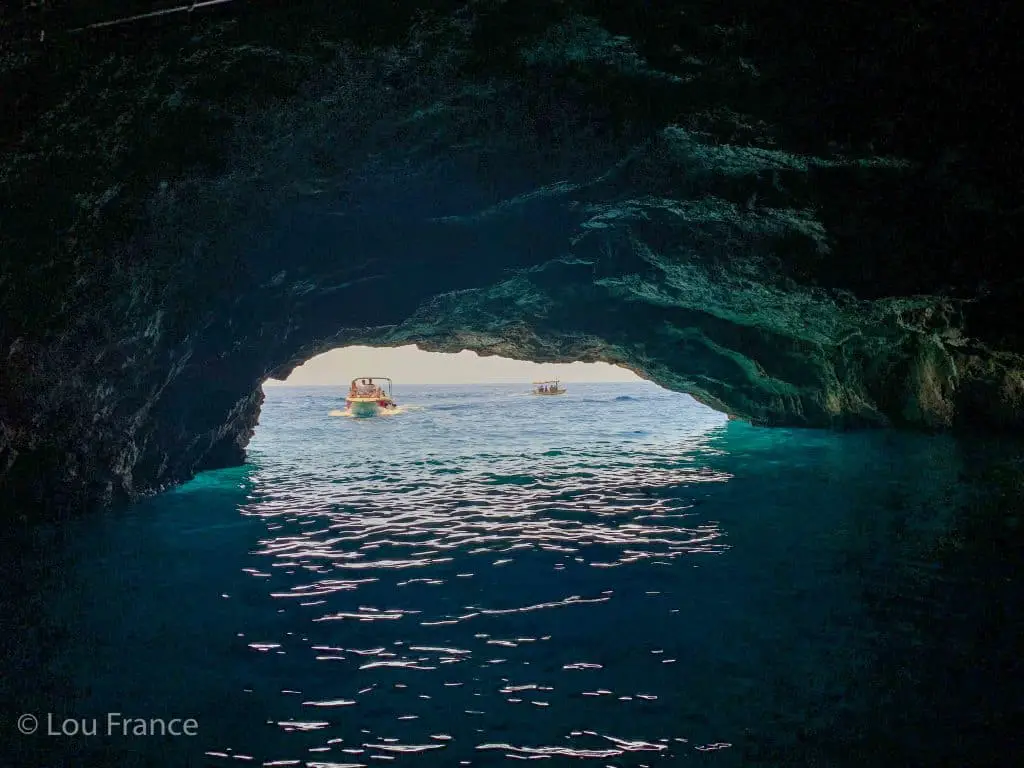 17. Herceg Novi
The final coastal town on this list is Herceg Novi, which is situated close to the Croatian border. The town is lined with pretty beaches and harbours and a beautiful promenade that runs the length of the seafront.
Founded in the 14th century, New Castle as its name translates, is another port city which due to its strategic position has been conquered by competing powers through history. Evidence of this can be seen in the variety of architectural styles dotted throughout the town.
If you don't want the crowds of Budva but still want the coastal town experience, then Herceg Novi is a better option.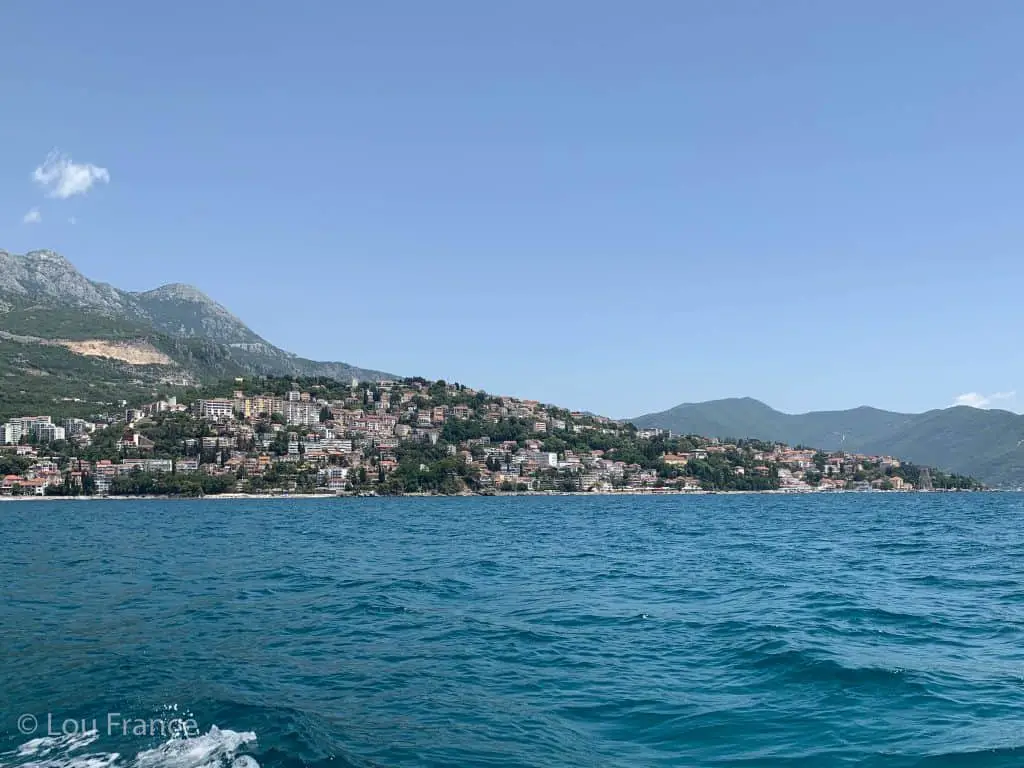 Don't Forget Your Travel Insurance!
For the best deals on travel insurance, check out Safety Wing.
The Prettiest Places In Montenegro Summary
Although Montenegro is one of the smallest countries in the Balkans, there is no shortage of beautiful places to visit. Montenegro is packed with mountains, lakes and forests to keep nature lovers wowed for weeks. Those who love beaches and pretty seaside towns should head to the picture postcard Adriatic coast and whilst those with an interest in historic architecture will be enthralled at the numerous walled cities.
Whatever you deem to be beautiful, Montenegro has something to suit all tastes and will definitely not disappoint. 
Read Next