Road tripping in Europe is one of the most magical travel experiences in the world and a wonderful way to fully appreciate the continent's diversity and multi-cultural offerings.
Home to plenty of countries concentrated in a relatively small area, driving through Europe means you can literally hop from one country to the next in a matter of hours – you could very well be savouring delicious German pastries in the morning and find yourself sipping wine in France a few hours later, without having to step foot in an airport or even get your passport stamped!
From gawking at Greek ruins to chasing the Northern Lights in Iceland, here are some of the best road trips and scenic drives in Europe that will give you a taste of everything the old continent has to offer.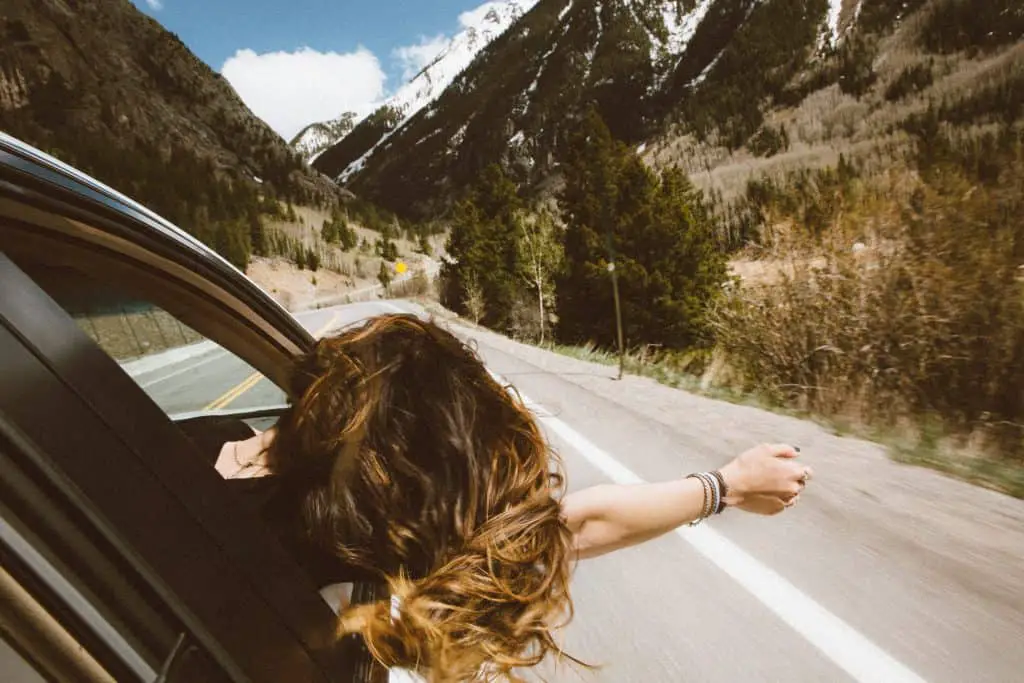 Disclaimer: Some links in this article are affiliate links, which means that if you purchase through them I receive a small commission, at no extra cost to you. This helps cover the cost of running this blog. Thanks for your support!
Top Tips For Road Tripping In Europe
All countries in continental Europe drive on the right-hand side. This also includes Iceland. In Ireland and the UK cars drive on the left-hand side. In the UK distances and speeds are stated in miles, for the rest of Europe it's kilometers.
Make sure to have all relevant documentation before you set off. This includes vehicle insurance, car documentation, visas if required and the correct IDP (International Driving Permit). Be warned that some of the Balkan countries such as Montenegro, North Macedonia and Albania are not always covered as standard on insurance policies, so check with your provider before you set off.
Most of the countries in Europe have road tolls so carry some cash or use a credit/debit card that doesn't charge fees for use abroad.
Some countries have vignettes rather than road tolls, and these often need to be purchased before you enter the country. For example, Austria and Slovenia use this system.
If you're not in a hurry you can avoid road tolls and vignettes by staying clear of the highways, just set the GPS to use routes that avoid road tolls.
During winter, snow tyres and snow chains are compulsory for many European countries, particularly around the Alps.
8 Top Europe Road Trips
After several road trips around Europe, the latest of which was a trip from the UK to Turkey in my converted campervan, I wanted to put this handy guide together. I've chosen some classic European road trips along with some lesser known beauties. Let's get stuck in!
1. Road Trip Through the Greek Peloponnese
Athens – Nafplio – Mystras – Laconia
Distance:  540km
Duration: 7 days    
When: May – October
This road trip begins in busy Athens and takes you to the Peloponnese, where you can absorb the land of the Greek gods, Sparta, and Olympia. While in Athens, you'll get to visit famous landmarks such as the Acropolis and the Roman Agora before heading toward Nafplio to revel in its gorgeous beaches.
Take in the ruins at Mystras, an ancient Byzantine capital before losing yourself amid olive fields and other spots in Laconia, an area in Greece famous for its agrotourism! This is a great route to go from crowded Athens to Laconia, slowly unwinding as you drive while taking in the different sides of Greece.
For more places to visit in Greece, take a look at this guide.
2. Provence Road Trip In France
Marseille – Le Baux – Folcalquier – Aix-en-Provence
Distance: 33km   
Duration: Several days
When: June – July
A drive through the Provence region in France is a pretty short trip where you'll get to delve into different cultural and outdoor activities. 
Travel from Marseille, where you can visit the quintessential highlights of this bustling Mediterranean port, all the way to Aix-en-Provence, also dubbed the "City of Counts" and the "City of a Thousand Fountains".
This road trip is all about enjoying the ride as much as the destination as you discover charming towns, beautiful vineyards, and stunning lavender fields along the way. Lavender bloom peaks in early to mid July so plan your trip accordingly if this is your main reason for visiting.
The landscapes in the French Provence region inspired some of Van Gogh's and Cezanne's paintings, so the best way to take them all in is to travel at your own pace and stop wherever your fancy takes you!
Read next: 15 unique and top-rated places to visit in Europe.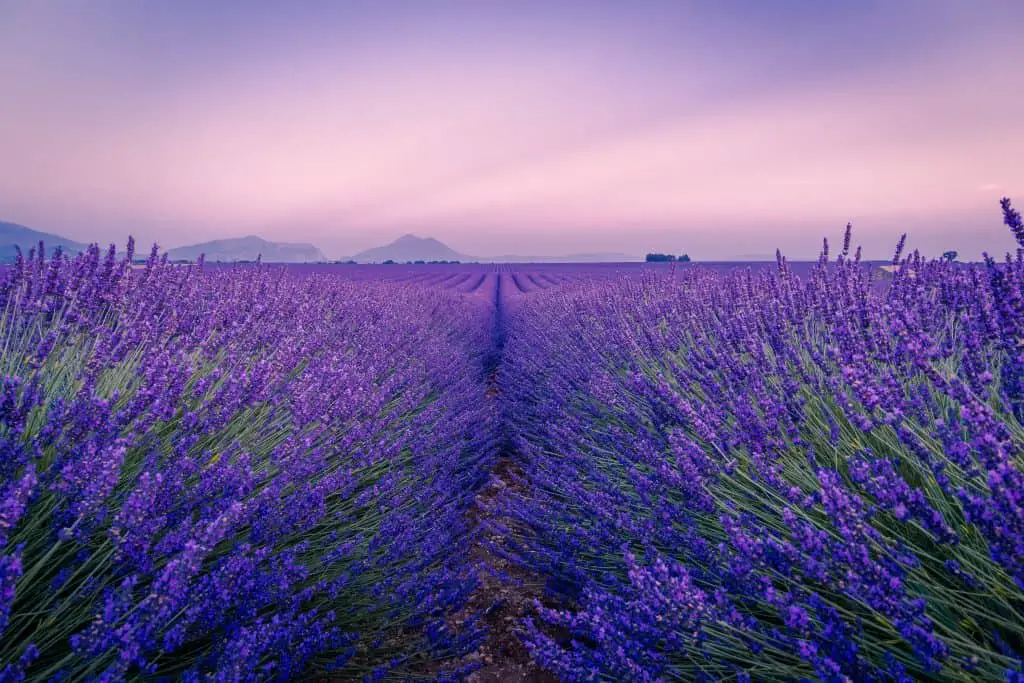 3. Florence to Ravello Italian Road Trip
Florence – Sienna – Rome – Positano – Ravello
Distance: 650km
Duration: 7 – 10 days
When: May – October
Hands down one of the most beautiful road trips in the Italian Peninsula, this beautiful scenic drive will take you from gorgeous Florence through Rome before covering the stunning Costiera Amalfitana highway that winds along Italy's rugged coastline. This is a road trip that combines awe-inspiring culture with stunning nature and plenty of picture-perfect views!
Start out your adventure in Florence, the birthplace of the Renaissance before heading to the hills of Tuscany and arriving in Rome. Once you're ready to leave Rome (if that's ever possible!) and arrive at the Amalfi Coast, you'll pass medieval towns overlooking the Tyrrhenian Sea as you drive along the twisty highway. A popular destination on this luxury coast is Positano, if you are into trendy, lively beach destinations.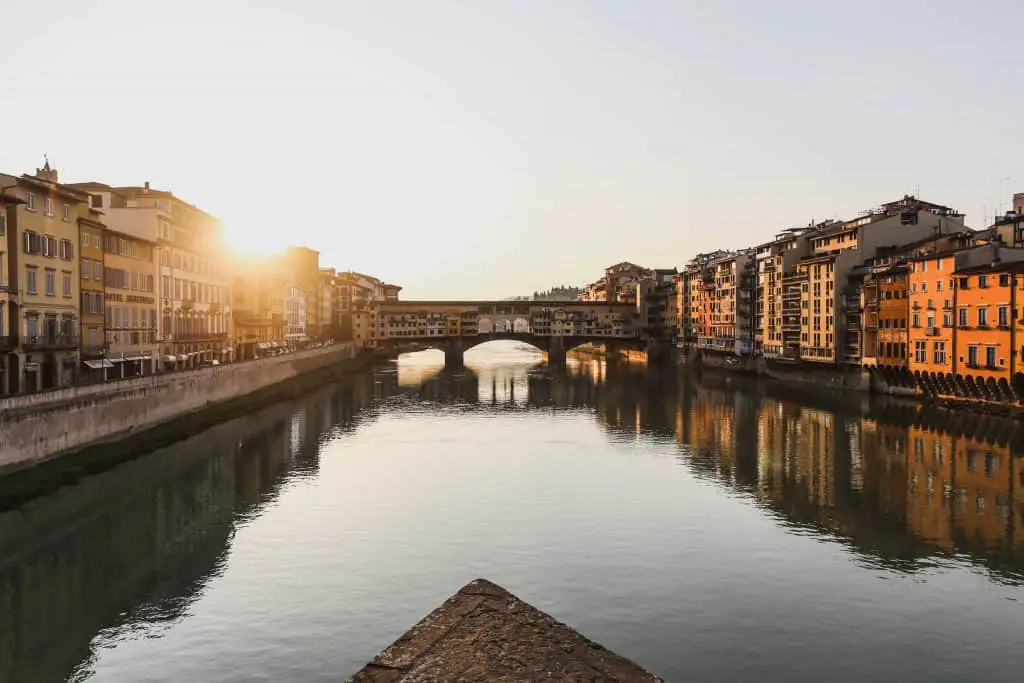 4. Black Forest Scenic Drive, Germany
Baden Baden – Triberger – Freiburg
Distance: 164km
Duration: Several Days
When: May – October
Driving along the gorgeous A500 highway from Baden Baden to Freiburg, through Germany's Black Forest is a gorgeous scenic drive that will have you exploring one of Europe's most beautiful areas. You'll literally feel like you're leaving the real world and entering a fairytale!
Picturesque hamlets and chalets dot the green valleys and pine forests of the area, while quaint towns give the impression that time has stood still for centuries. Picture cuckoo clock workshops, local Schnapps distilleries, and other charming craft shops inside half-timbered houses and you'll get a pretty good picture of what this incredibly scenic drive in Europe is all about!
A few can't-miss stops along the way include Triberger Wasserfälle, Germany's highest waterfall and Freiburg's famed Farmers Market.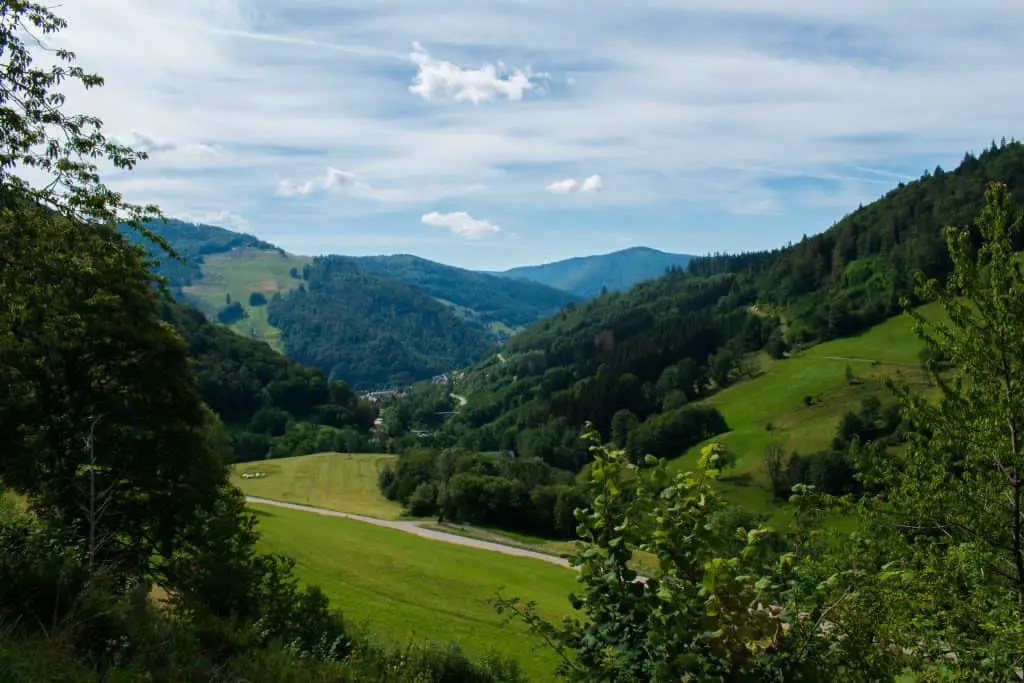 5. Iceland Ring Road Trip
Reykjavik – Vik – Hofn – Fjalladyrd – Heiðarbær – Hvammstangi – Skjol
Distance: 1350km
Duration: 10 days
When: June – August
Just like Ireland and the UK, Iceland is separated from continental Europe, however its landscape is so epic, I still had to include it on this list!
Even though the country has become a pretty popular destination in recent years, it still remains pretty untouched and free of crowds, making road tripping here feel as raw as ever. 
Start your journey in Reykjavik, where you can explore landmarks like the Blue Lagoon and Hallgrimskirkja Church. Then, head to Vik, where you'll have pretty high chances of spending a night under the Northern Lights if you visit during the right time of the year (winter). In the summer keep your eyes peeled for Puffins on Black Sand Beach.
Once you decide to leave Vik and its surroundings, continue on your circular path, where you'll get the chance to explore more beautiful Icelandic nature. Hiking to waterfalls, strolling on the black beach, and spotting geysers are just a few available activities to enjoy on this Iceland ring road itinerary.
6. Ring of Kerry Scenic Drive
Killarney – Kenmare – Castlecove – Waterville – Killarney
Distance: 180km
Duration: Several days
When: March – November
Driving the Ring of Kerry is a full circuit that starts out in Killarney and ends there too, taking you past many of the best sights Ireland has on its menu. Speaking of menus, if you like craft beer then don't miss the selection on offer at Killarney Brewing Co.
You'll find pretty much everything you expect to see in Ireland on this drive: colourful villages, seemingly endless green fields, windy beaches, castles, and ancient stone forts. Surprisingly, you will also encounter world-class resorts along the emerald countryside and rugged coastline.
Must-see stops on the Ring of Kerry Drive include Killarney National Park, Muckross House & Gardens, Torc Waterfalls, Ross Castle, and the lively towns of Kenmare and Sneem. If you have time, take a boat trip to the UNESCO island of Skellig Michael.
If you're looking to spend more time exploring the Emerald Isle, then take a look at this epic road trip which covers all of Ireland's highlights! This 28 day road trip includes the Wild Atlanic Way and the Causeway Coastal Route in Northern Ireland, so take a month and enjoy it all, or break it up into smaller sections.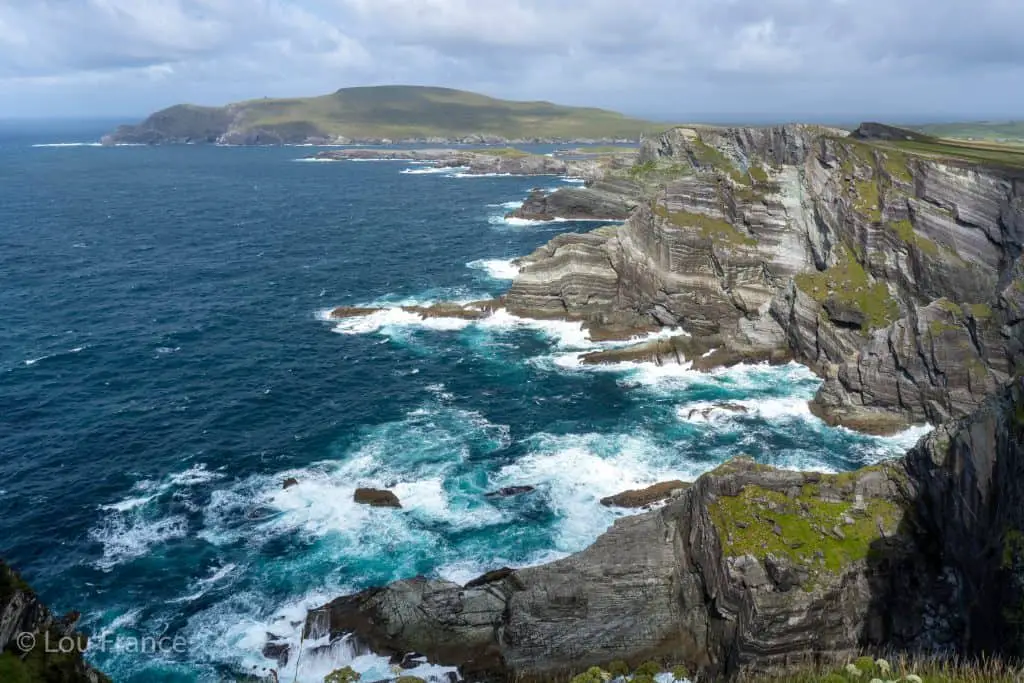 7. Magnificent Montenegro
Podgorica – Durmitor – Herceg Novi – Kotor – Budva – Skadar Lake – Podgorica
Distance: 540km
Duration: 10 – 12 days
When: May – October
This gem in the Balkans sure does pack a big punch for such a small country. If you love driving windy, mountainous roads, then a road trip driving around Montenegro is certainly for you as there's barely a straight road in the country.
From the capital of Podgorica, head straight for mountains of Durmitor National Park with a stop off at Ostrog Monastery en route. Durmitor is the best park in Montenegro for epic mountains and has incredible hikes to offer. White water raft along Tara river or zipline over the gorge, before making your way down to the coast.
Wander the historic town of Herceg Novi and maybe take a boat trip to the Blue Grotto, before driving around the Bay of Kotor, through pretty Perast to old Kotor itself. From Kotor Bay, mountains rise from the Adriatic Sea in dramatic fashion and there's no better way to experience this than driving the Serpentine road from Kotor to Cetinje, which includes no less than 20 hairpin corners.
From Lovcen National Park you can cruise back down to the coast to take in the cities and beaches around Budva and Sveti Stefan, before exploring another fabulous national park at Skadar Lake. Make sure you've got plenty of space on your camera memory card for this trip!
Discover the most beautiful places to visit in Montenegro in this guide!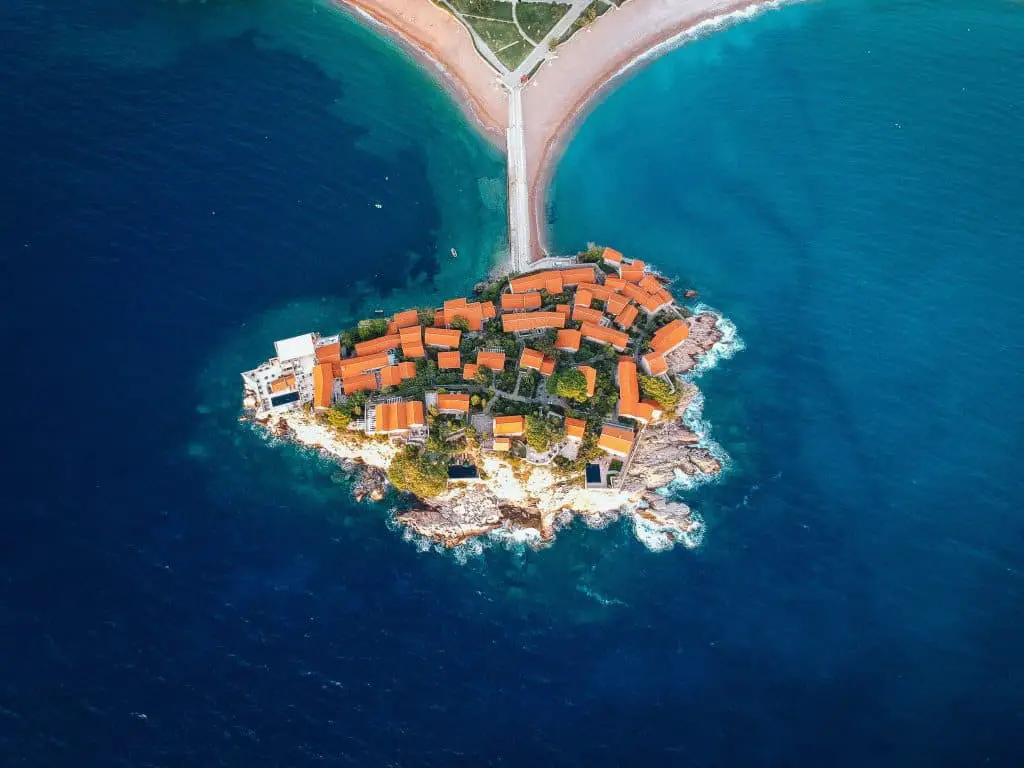 8. Road Trip Around Wales
Cardiff – Brecon Beacons – Gower – St Davids – Elan Valley – Snowdonia – Anglesey – Llandudno
Distance: 740km
Duration: 2 weeks
When: May – November
Wales is a country in the UK that often gets overshadowed by the bigger countries of England and Scotland. However, Wales is not a country to be missed as it offers rugged mountains, stunning coastlines and a unique culture.
Since this pretty country is very compact, this two-week road trip takes in all the best that Wales has to offer. Starting in south Wales and driving around the coast to the north, on this road trip you'll see ancient abbeys and castles, quaint market towns and picturesque seaside villages, and  beautiful glacial mountains and valleys.
Coastal walks provide opportunities to spot seals and dolphins, whilst inland hikes offer views of magnificent waterfalls and lakes. If you love the outdoors, then you you'll love this Welsh road trip.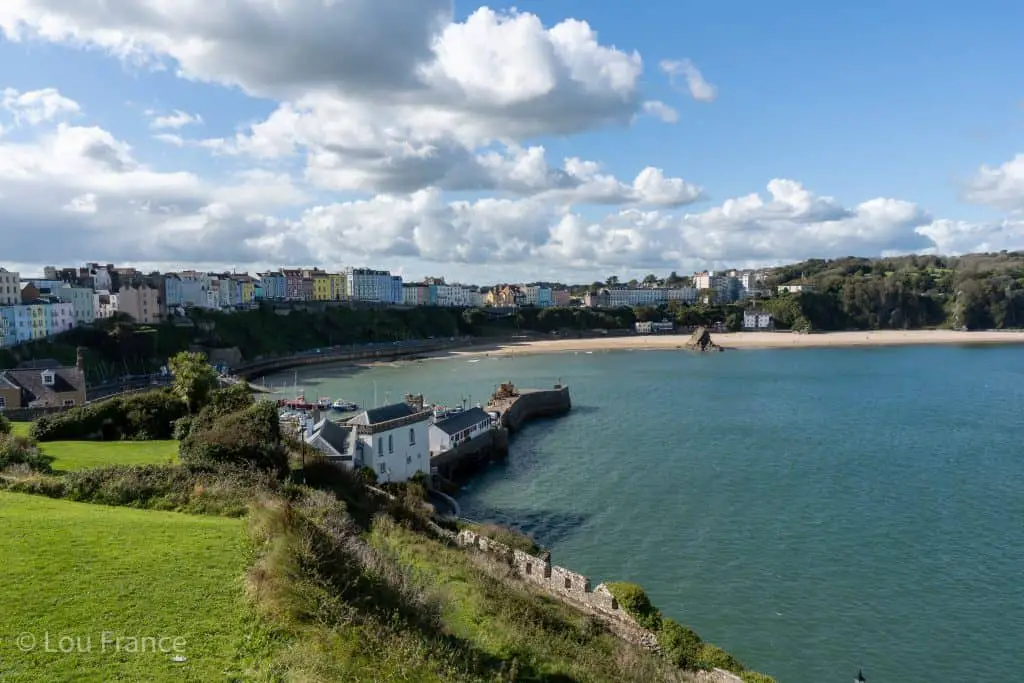 European Road Trip Summary
Europe is a diverse continent, crammed full of history, culture and beautiful landscapes. When we drove our campervan from the UK to Turkey and back this year, we were spoilt for choice when it came to route options and I wanted to share some of the best in this post.
In this guide, I've selected some of the classic European road trips along with some lesser known road trips in Europe. It's possible to do these road trips as stand alone trips or to link them up with other sections to make a longer trip.
Whichever Europe road trip you choose, put the windows down, the music up, sit back and enjoy the ride! 
Join My Newsletter Today!