The tiny British country of Wales is an Instagrammer's dream with photo opportunities around every corner. 
Two of the national parks offer mesmerising mountainous vistas whilst the third national park is home to the second prettiest coastal walk in the world.
There are pretty seaside towns dotted around the coast and quaint country villages jam packed with Welsh charm. For history lovers there are ample castles to snap whilst nature lovers can take to the islands to capture seals, dolphins and birdlife. And of course theres plenty of cute sheep too.
Being from Wales, I take any opportunity to shout about just how pretty my homeland is and since the pandemic I've had plenty of opportunity to explore it even more.
The result is this, my Instagram guide to Wales!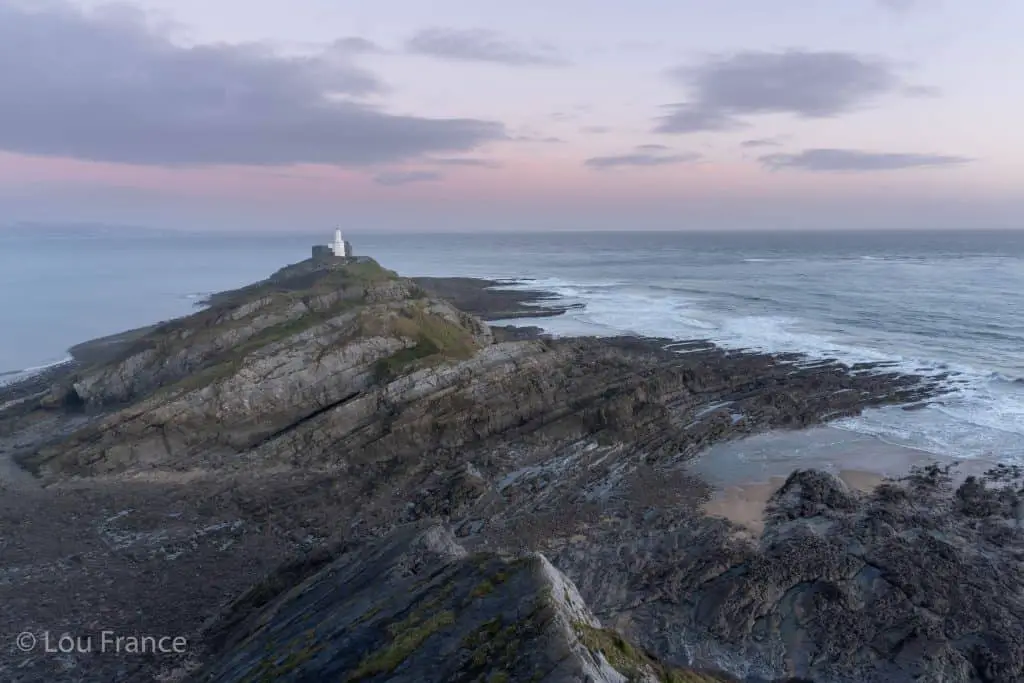 Disclaimer: Some links in this article are affiliate links, which means that if you purchase through them I receive a small commission, at no extra cost to you. This helps cover the cost of running this blog. Thanks for your support!
20 Instagrammable Places In Wales
I recently read an article which stated that, "for 40% of Millennials the number one motivator for choosing a travel destination was its Instagrammability". Now, if you're planning a trip to Wales I encourage you to take your time at each place, to buy from local businesses and learn about its culture and history.
For me, destination choices should be based on a number of factors, not just how pretty a place looks on social media. 
However, this isn't the place to get swallowed up in a travel ethics debate. This is purely a guide created through my passion for two things – Wales and Photography. So, just for fun, I've compiled this list of the most picturesque places in Wales. A list which will hopefully inspire you to plan that perfect Welsh trip.
Read on to discover 20 epic locations that are sure to be a hit with you and your camera.
1. Eryri/Snowdonia National Park
There are plenty of choices for photographers in Snowdonia National Park. One of the most popular things to do in Snowdonia is to hike to the summit of Snowdon (Yr Wyddfa). Whichever route you take, Wales' highest mountain will provide photo ops aplenty. Be warned though, you might have to wait to touch that famed summit cairn in busy summer months.
For an altogether quieter experience, embark on a hike onto the Glyderau range. Rock formations on the affectionately known Glyders, will leave you thinking you've stepped into a scene from Lord of Rings. Top Insta friendly landmarks to aim for are Castell y Gwynt and the Glyder Fawr Summit.
For more information on how to hike the Glyderau, take a look at this guide.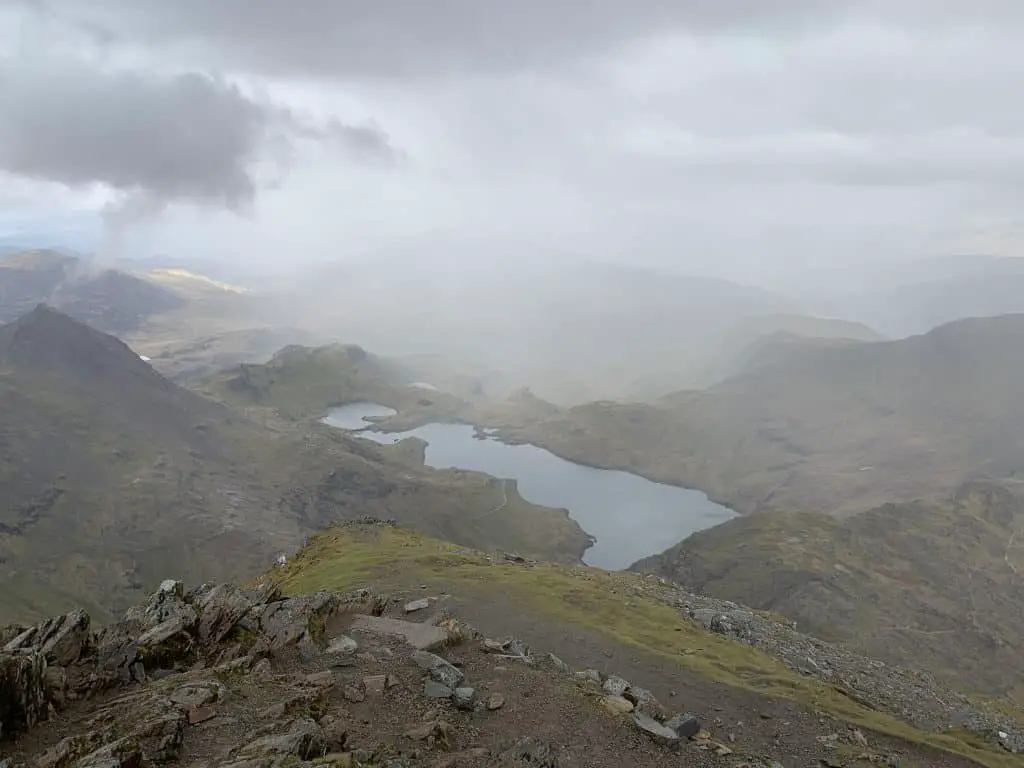 Related Reading
2. Portmeirion
For Mediterranean vibes without leaving UK shores, head to Portmeirion in Northwest Wales. This town was built purely for tourists and it seems, anyone who wants to get cutesy snaps for the 'Gram.
Find archways to frame the multi-coloured buildings or line up the perfect shot on the giant chess board. There are hours of fun to be had in this Italian-inspired, colourful seaside town. 
Discover guided tours of Portmeirion and other North Wales highlights here.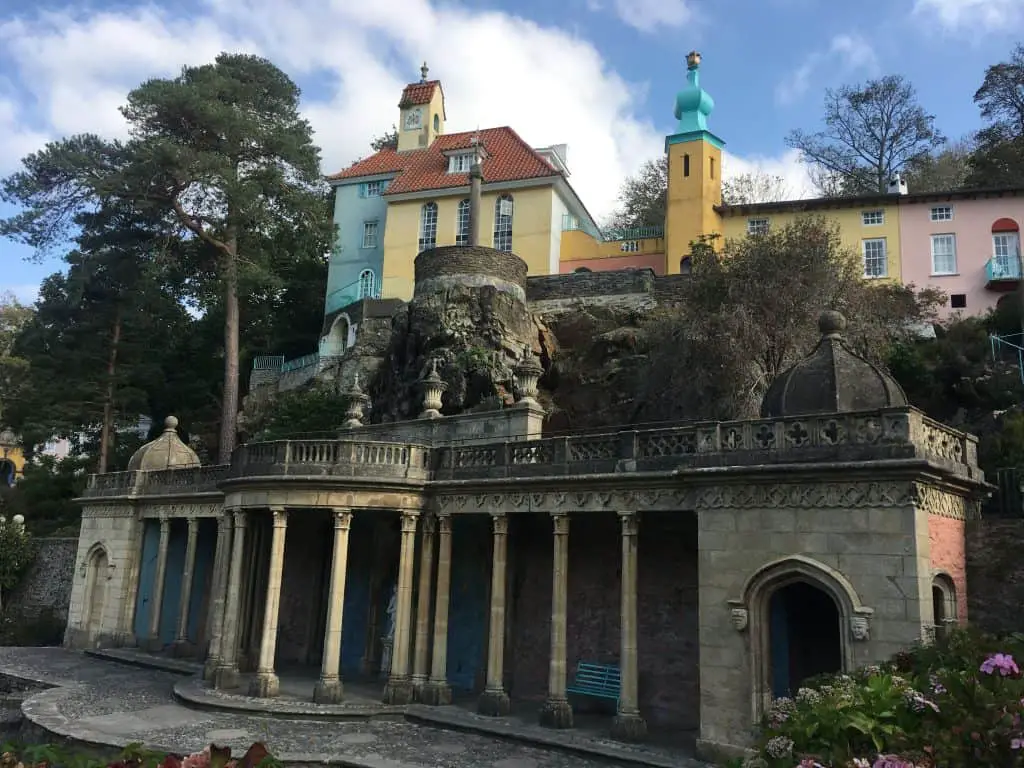 3. The Lonely Tree
Tucked away on a corner of Llyn Padarn, just outside Llanberis, is Wales' most famous tree. This small tree, perched just off the lakeshore, is perfectly formed to mirror the shape of the Snowdonia valley that sits behind in the distance.
There is no bad time to visit to get a good shot of the Lonely Tree. At sunrise there is a better chance of mist and a calm lake and at sunset the surrounding hills take on a dramatic orange/red glow. 
Lonely by name but not by nature, you might have to queue up for a photo of this incredibly Insta-friendly tree, particularly at sunrise.
Discover more of my top photo spots in North Wales in this guide.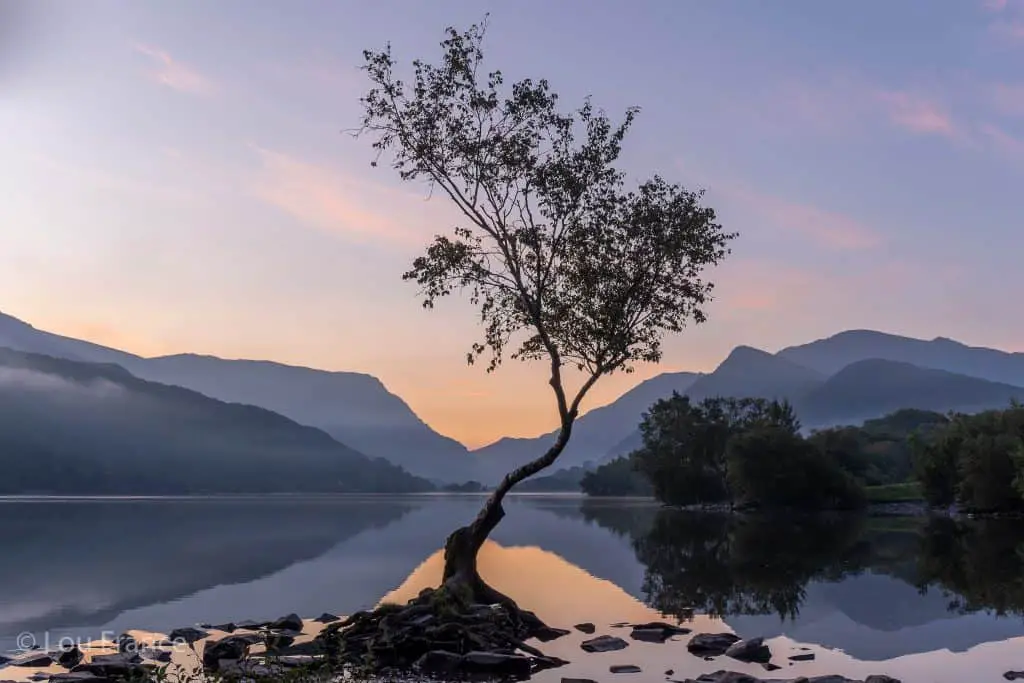 If you want to create a beautiful photography website to share your photos with the world, then I can highly recommend Smugmug, who I've used for several years. The platform is easy to use and even offers unlimited online storage for your photos. They offer a 14 day trial so you can test it out for free. Click here to take a look!
4. Tenby
Pastel tones and sailing boats await you on a trip to Tenby. This historic seaside town has a picturesque harbour, multiple sandy beaches, a tidal island fort and a 13th century castle. All this makes Tenby a top Instagrammable spot in Wales.
Many top shots can be captured by strolling around the harbour, particularly at sunset. Alternatively, wander around the narrow, cobbled streets for scenes packed with seaside charm.
For a complete guide to visiting Tenby, check out this post.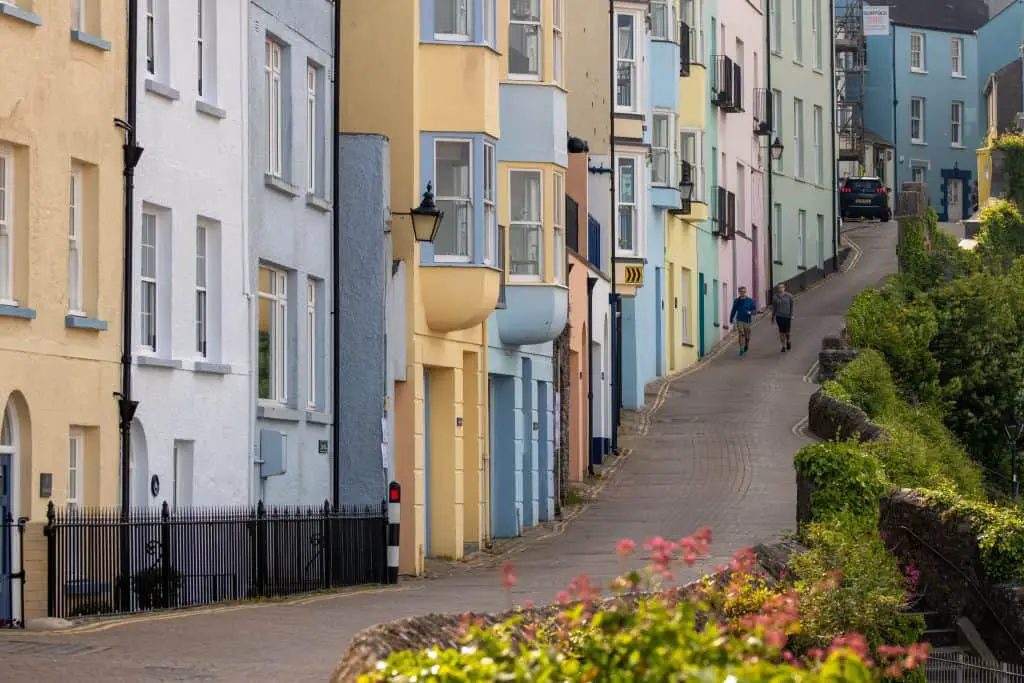 Keep up with my latest adventures on Social Media
5. The Gower Peninsula
The Gower Peninsula was Wales' first Area of Outstanding Natural beauty and there's certainly plenty to get snap happy about here.
For an award winning beach and a tidal island with a narrow time window, take a trip to Rhosilli and Worms Head. Or for a picture perfect cove at high tide or low tide, head to Three Cliff's Bay.
For a guide to the best coastal walks on offer in the Gower Peninsula, take a look at this handy guide.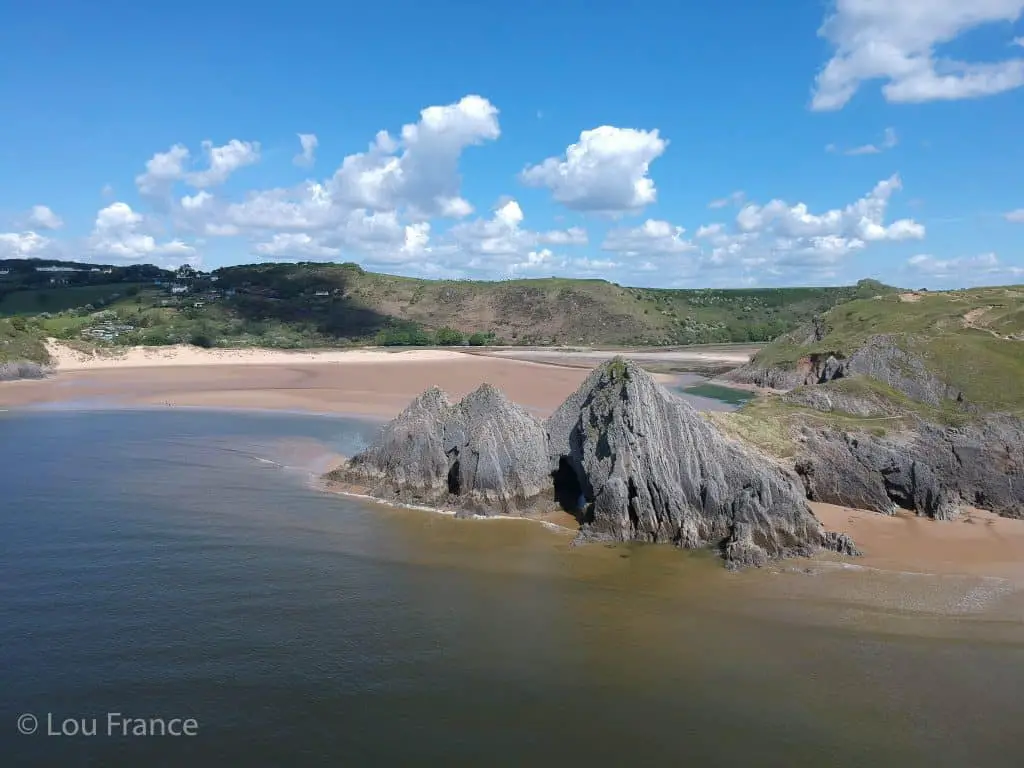 6. The Green Bridge of Wales
Snap an icon of Wales on a visit to the Green Bridge of Wales. With its rugged rocks and white sandy beaches, the Pembrokeshire Coast is one of the most beautiful parts of Wales. It's not surprising then, that places in Pembrokeshire have a strong presence on this list.
The Green Bridge of Wales is a natural rock arch formed from years of erosion. On the right hand side of the arch you can see a lighter patch where rock recently broke away. Evidence that this iconic feature won't be around forever, so get your clicks in quick!
The Green Bridge of Wales made it onto my list of top places to visit in Wales. Click here to discover what else made the list.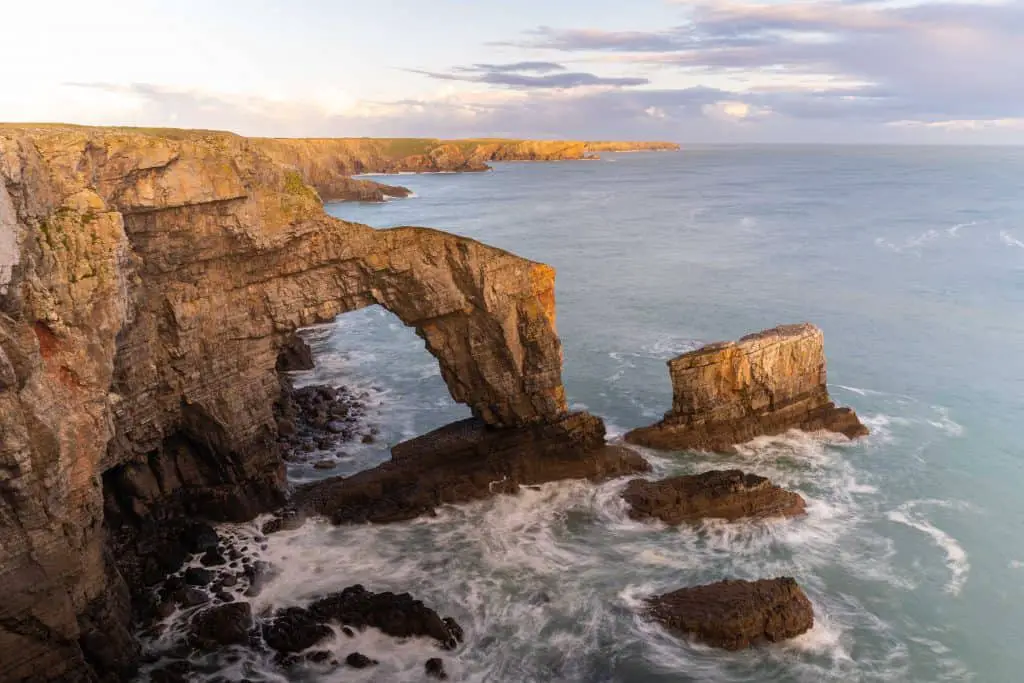 7. Llanthony Priory
A ruined priory complete with a cellar bar means you can snap away until your hearts content before kicking back on a pew to enjoy a well earned pint.
Llanthony Priory is a ruined Augustinian priory located in a quiet valley of the Black Mountains. The surrounding ridges provide some great hiking opportunities and the priory is even home to a hotel if you fancy stopping for the night.
For more hiking ideas in the Black Mountains and the wider Brecon Beacons, take a look at this guide.
 

 

View this post on Instagram

 
8. Hay on Wye
A book lovers paradise and top hipster vibes await visitors at this small market town. Located in Powys near the English border, Hay-on-Wye has over twenty bookstores which vary from castles to simple book shelves on the street.
Grab your camera and get on the hunt for tons of Insta-worthy compositions, and maybe buy a few books along the way 😉
For all the top things to do in Hay-on-Wye, see this guide.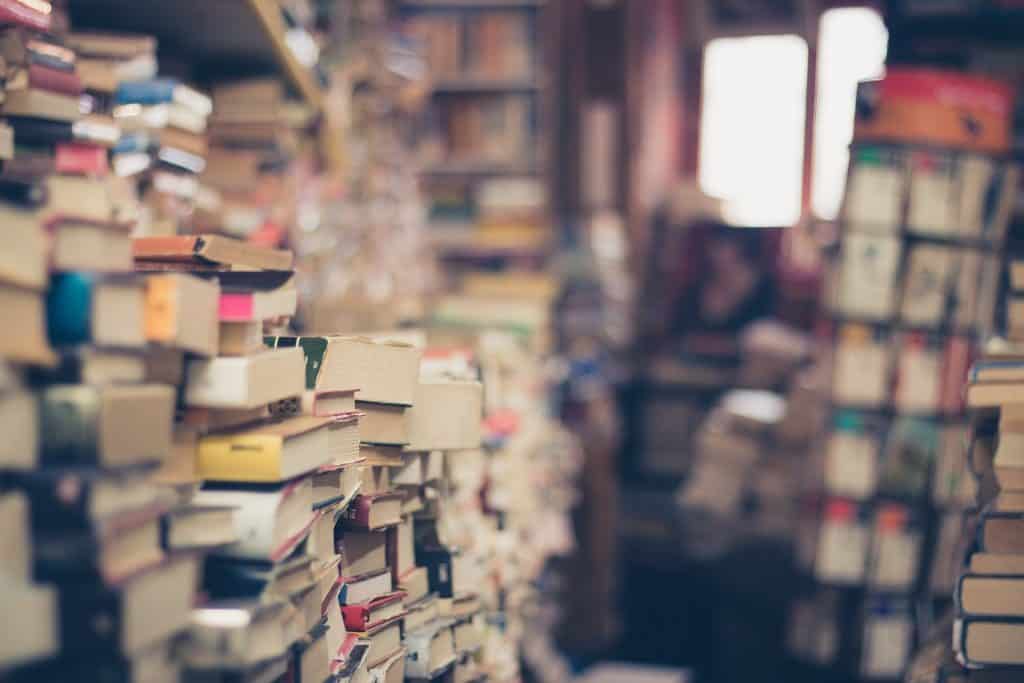 9. Castell Coch
If ever there was a Fairytale castle then Castle Coch is it. Wales has over 600 castles, so choosing just one for this list was a difficult choice. However, Castell Coch with its round towers and conical shaped roofs, whilst not the oldest, certainly wins 1st place for the most cute.
Castell Coch, which translates to Red Castle, is located in an ancient Beech woods in South Wales. It is the creative masterpiece of architect William Burges, who was given unlimited money and free rein over the design.
This 19th century Castle is just as lavish on the inside as it is a vision of the medieval world on the outside, so be sure to book your ticket for guaranteed entry.
If you want to get your tongue around Welsh names like this one, take a look at this handy guide.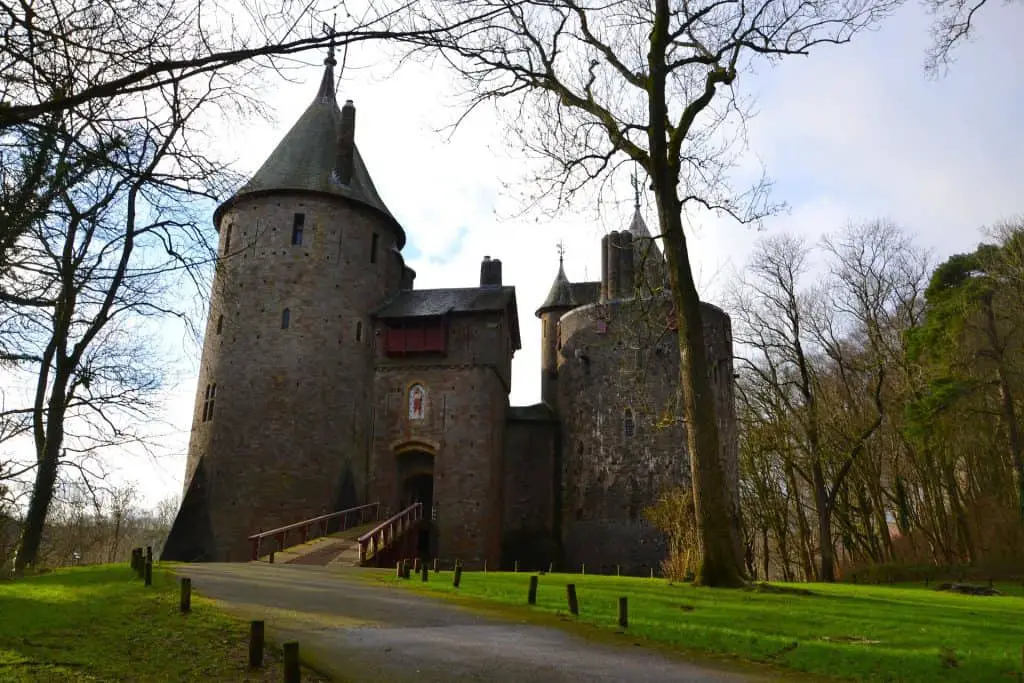 10. The Elan Valley
In the less frequented region of Mid-Wales, man and nature collide with a spectacular outcome at Elan Valley. 
Over 100 years ago, the Elan Valley was flooded to create a series of reservoirs. These Victorian dams are hugely  impressive, particularly after heavy rain when they are in full flow. 
However, the Elan Valley also has an abundance of wildlife and is the most important area for land birds in Wales. With International Dark Sky Status, the Elan Valley is a top place to visit if you want to add some epic Milky Way shots to your feed.
11. Ynys Llanddwyn
Twr Mawr lighthouse is perfectly placed on the edge of a rocky outcrop at the edge of a white sandy beach, with the Snowdonia (Eryri) mountains in the background. This winning combination makes Ynys Llanddwyn a popular choice with photographers.
Twr Mawr is located on Ynys Llanddwyn, which is a tidal island in the Southwest of Anglesey. The lighthouse is a 3km walk from the car park so allow plenty of time to reach this picture-perfect spot.
Anglesey is one of the prettiest places in Wales and has several lighthouses which make for insta-worthy clicks, such as South Stack Lighthouse on the North of the island. Read this guide to discover more!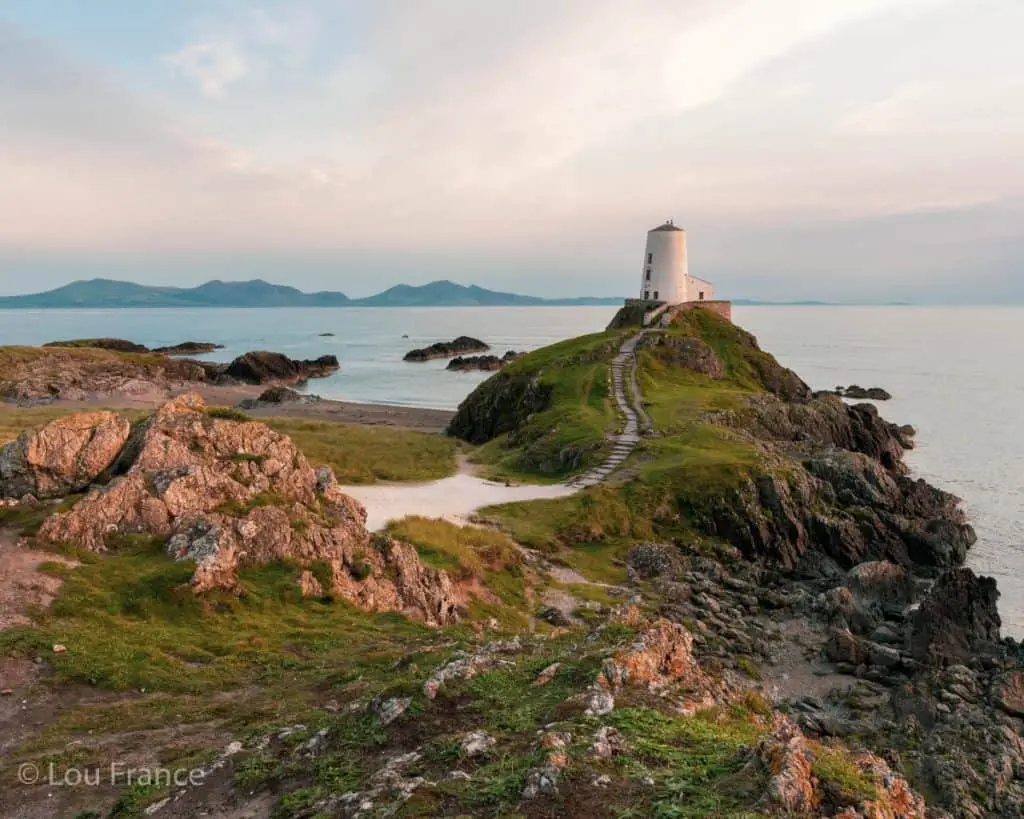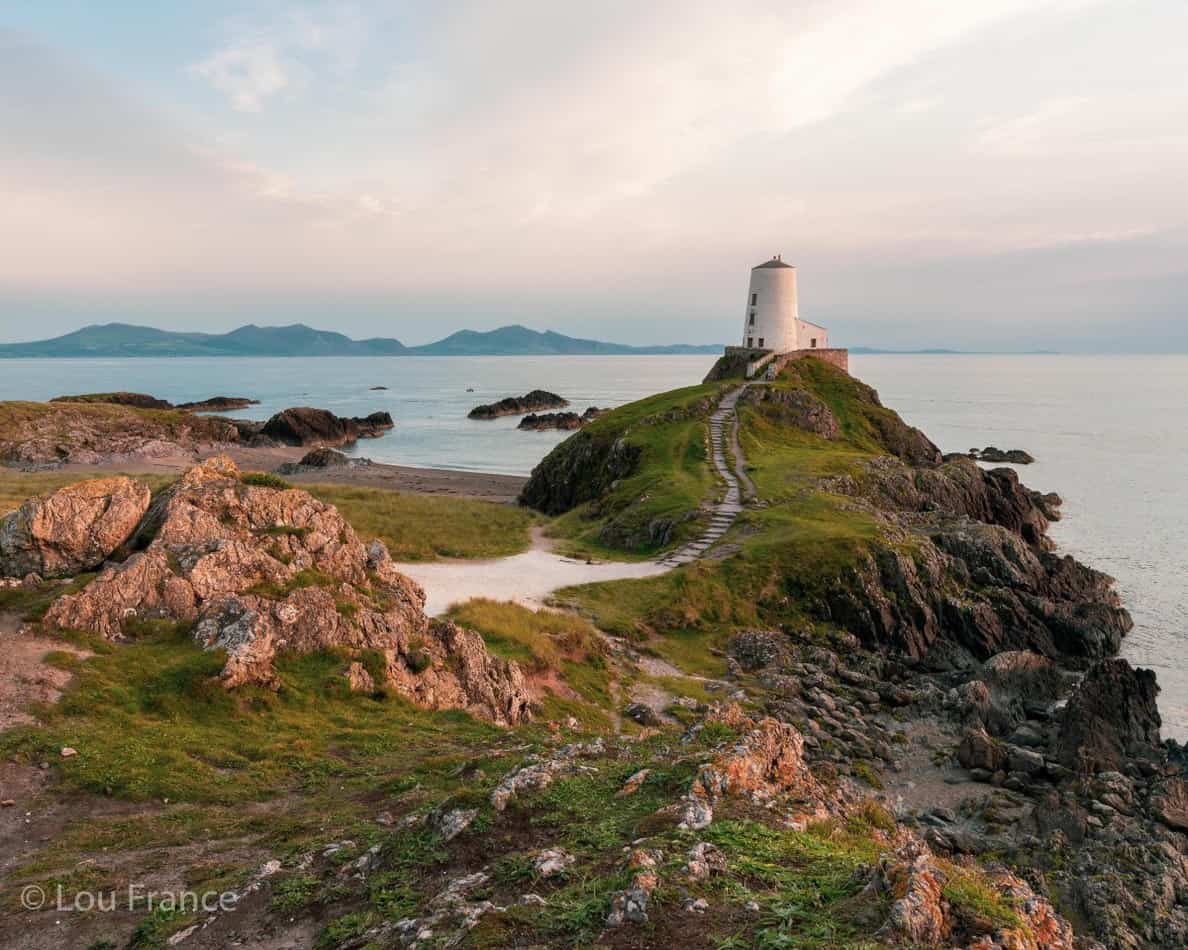 12. Tu Hwnt Ir Bont Tearooms
The prettiest tea house ever? I think so, especially in Autumn when the Virginia Creeper turns that delicious deep red colour (though I might be a little biased!).
Tu Hwnt is located on the banks of the River Conwy in Llanrwst. This 15th century building has been home to a traditional Welsh Tea Room for over half a century. Their scone recipe remains a closely guarded secret even today!
For that Insta-perfect shot of Tu Hwnt Ir Bont showered in red, visit at the end of September.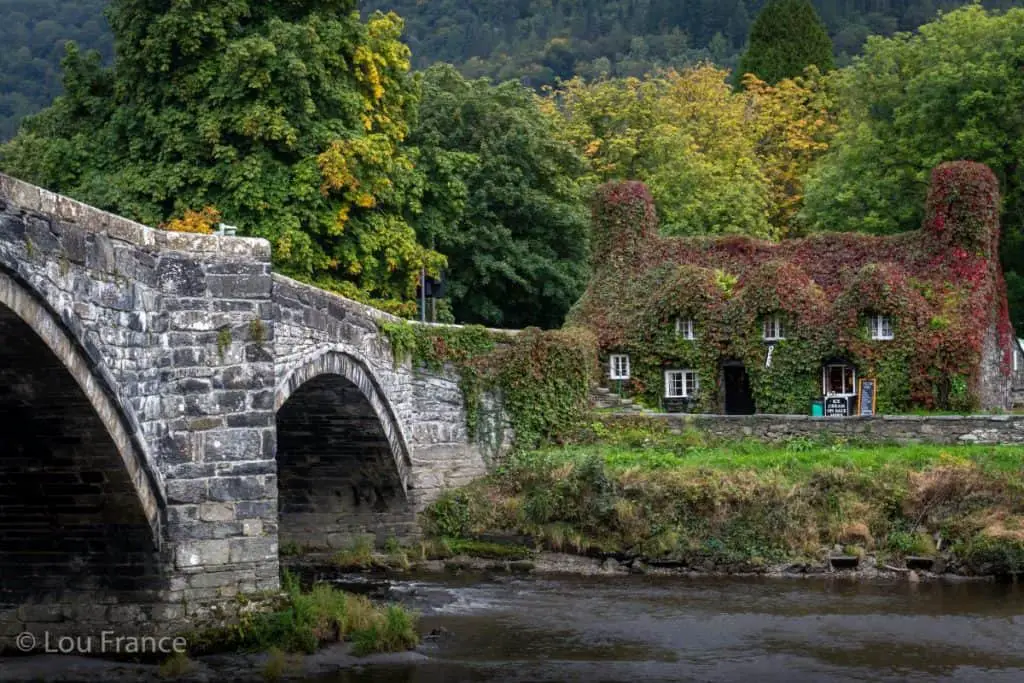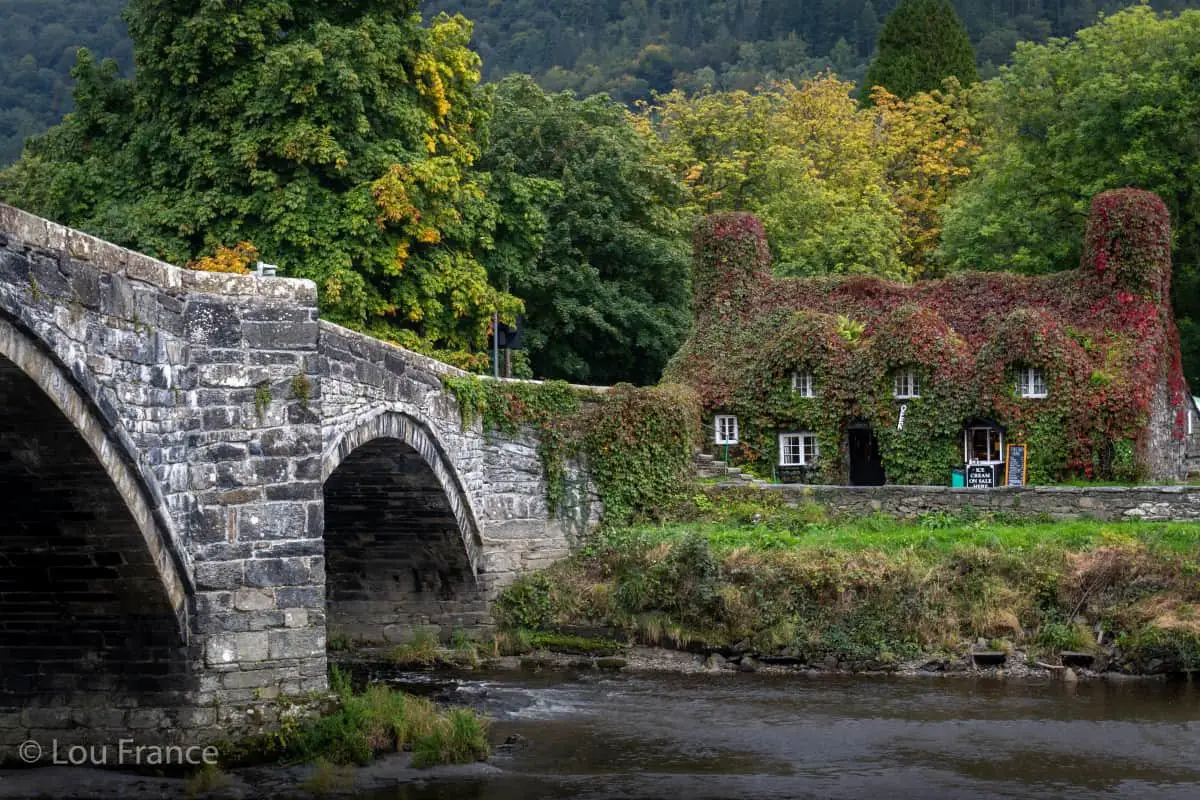 13. Pentre Ifan Burial Chamber
Found in an unassuming field on the Preseli Hills is the Pentre Ifan Burial Chamber. Constructed over 5000 years ago, the remains of this ancient ruin provide a glimpse as to what must have been quite an incredible burial chamber.
The site is similar in design to Maeshowe on Orkney or Newgrange and Knowth in Ireland, however presumably due to its un-intact state, Pentre Ifan is completely free and open to visit at any time. 
Any archaeological buffs out there will also know that the Preseli Hills are also home to the Spotted Dolerite – the rocks that form the inner sanctum of Stonehenge.
Even if you have no interest in Neolithic monuments, it's very impressive to see a 20 ton capstone precariously balancing on the tips of 3 standing stones. You can push it as much as you like, I promise it doesn't budge!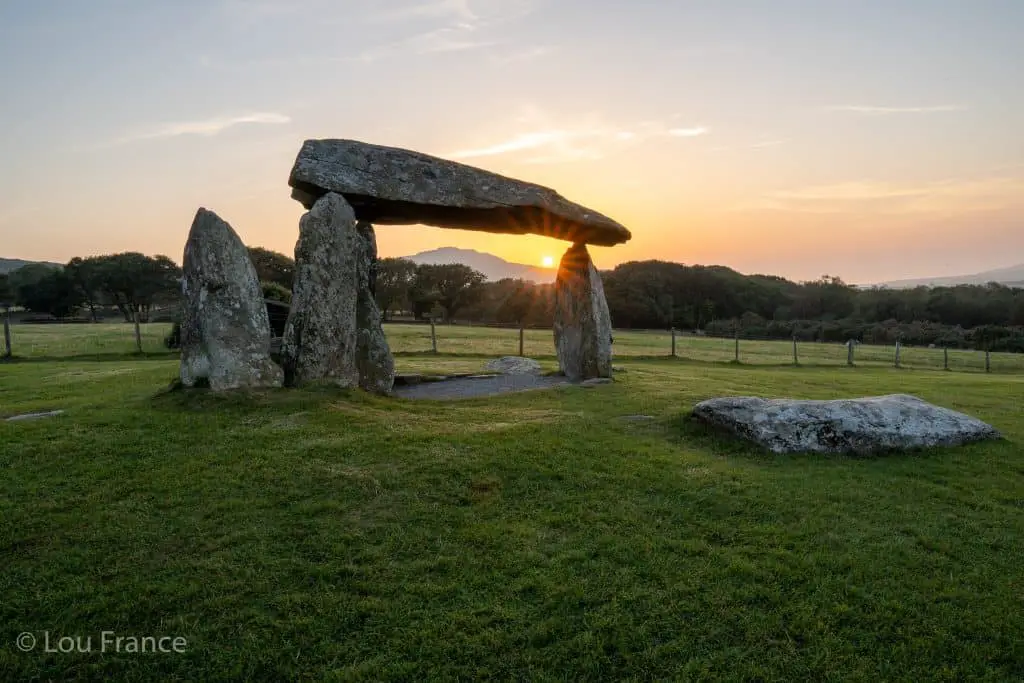 14. Tintern Abbey
Located just 6 miles from the historic town of Chepstow, on the banks of the river Wye, is Tintern Abbey. This British Gothic masterpiece was originally founded in the 12th century by Cistercian monks, however the ruined remains left today were constructed a century later.
The Abbey was abandoned after Henry VIII's dissolution of the monasteries but found new life as a tourist attraction thanks in part to poets by William Wordsworth.
Get some snaps in and around the Abbey and then walk a section of Offas Dyke to the Devil's Pulpit, to get some shots from afar.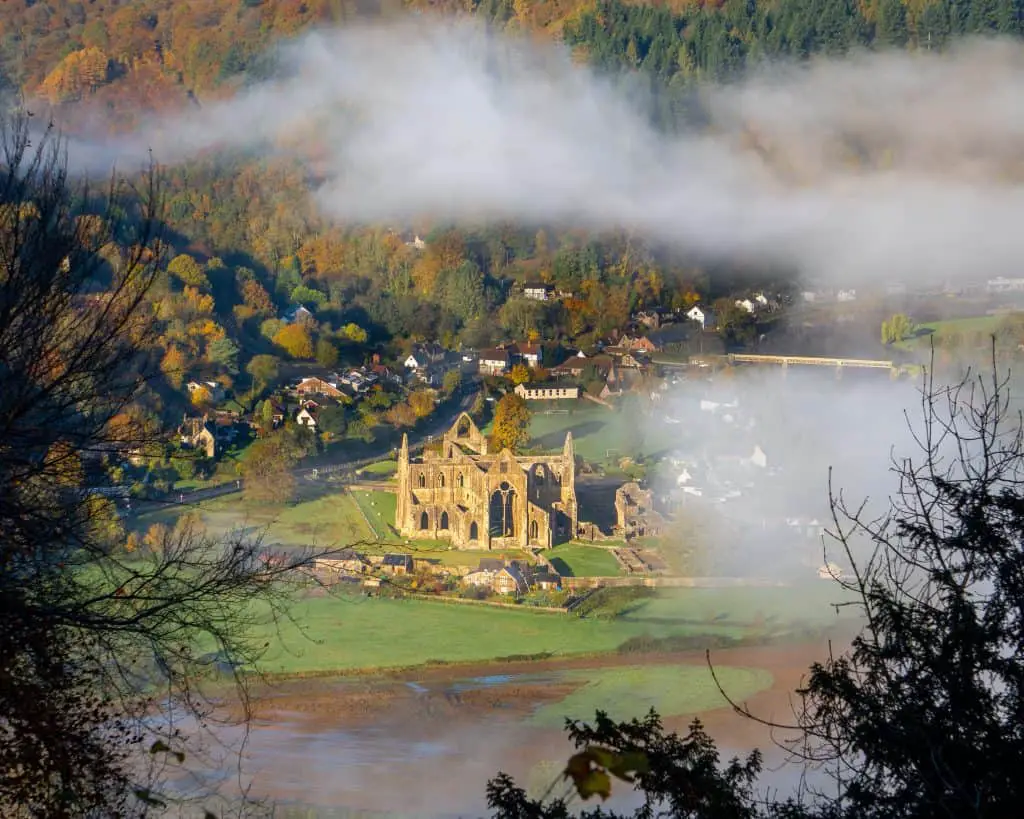 15. Pistyll Rhaeadr
Wales has many beautiful waterfalls to choose from and they're all special in their own way. However, Pistyll Rhaeadr has a fairytale feel to it that makes it just that little bit more special.
This Snowdonia/Eryri waterfall is tucked away from other tourists spots in North Wales and certainly requires a little more effort to get there. However, the effort is rewarded as you glimpse upon this magnificent three-tiered waterfall.
Take your tripod and get setup for some dreamy slow-shutter shots.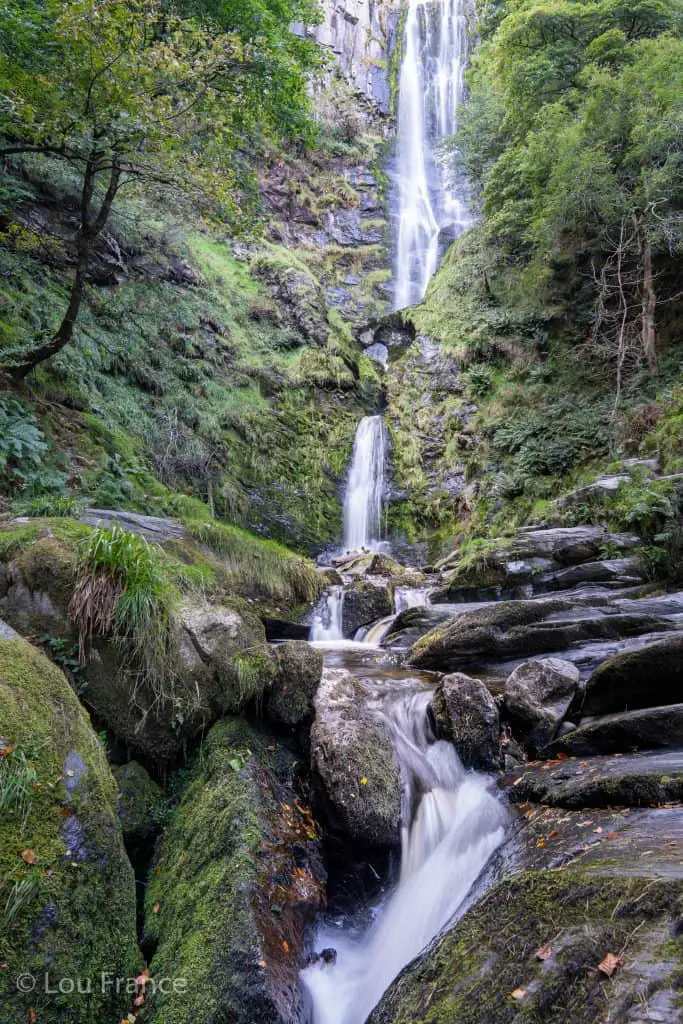 16. Bannau Brycheiniog (The Brecon Beacons National Park

)

The Brecon Beacons (Bannau Brycheiniog) has plenty of peaks to get snap happy with and is certainly one of the top beauty spots in Wales.

The most famous peak is of course Pen y Fan, since it is the highest peak in Southern Britain and the second highest in Wales. Join the crowds for a pre-dawn hike and enjoy a breathtaking sunrise from summit.

Alternatively, head to the west of the Brecon Beacons and hike along the ridge above Llyn y Fan Fach and Llyn y Fan Fawr. On this walk you'll be rewarded with two beautiful glacial lakes which will have you constantly reaching for your camera.

Prefer not to walk alone? If you're looking for a Mountain Leader to guide you on a mountain adventure, please contact me here to discuss rates and availability.

For a complete list of things to do in the Beacons, take a look at this guide.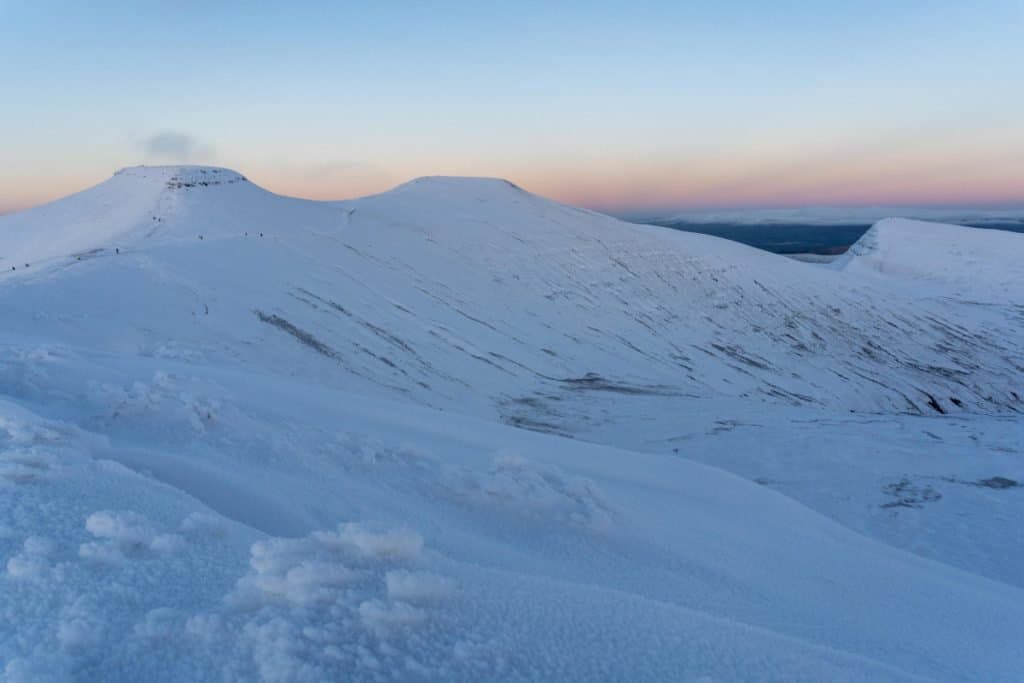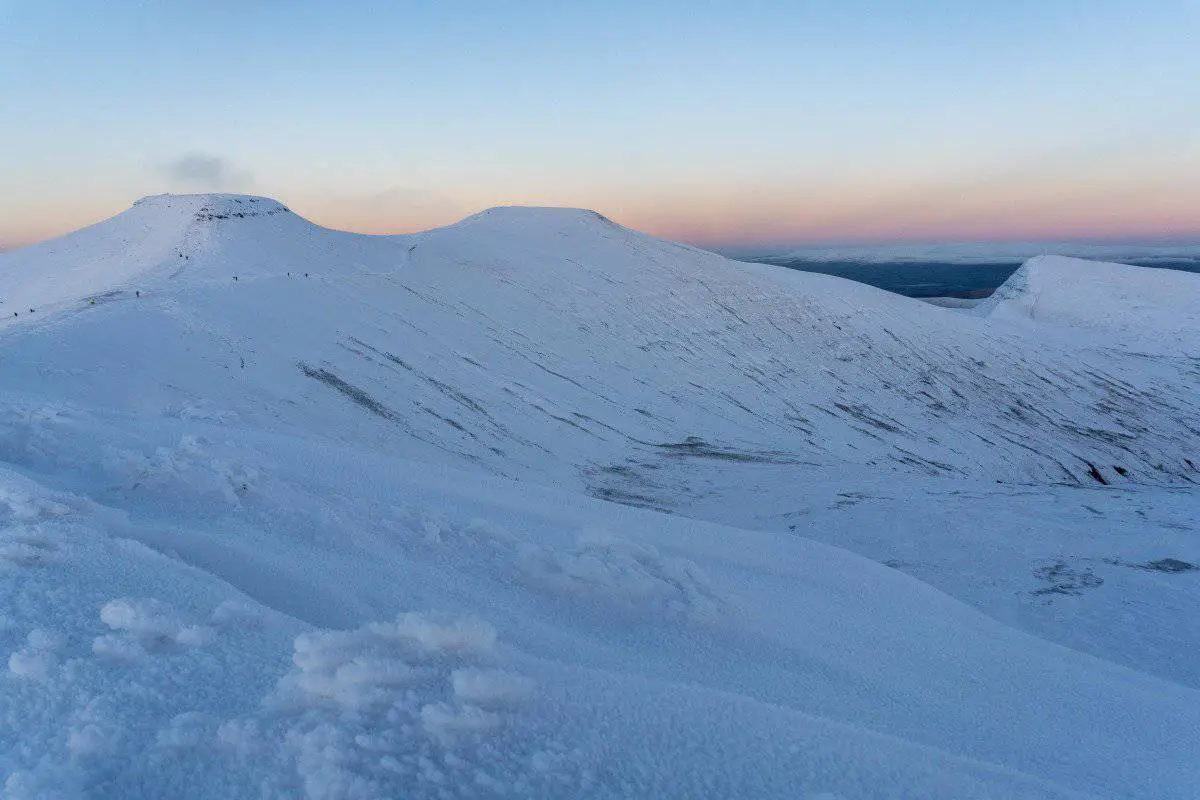 17. St Govans Chapel
Founded in the 6th century, St Govan's is a remarkable little chapel built into the side of a limestone cliff in Pembrokeshire, West Wales. This tiny chapel ruin consists of two rooms and is accessed via a steep set of stairs from the clifftop above.
Legend has it that if you count the stairs on the way down and then again on the way back up, the number is never the same!
There is a car park just a few minutes from the chapel or you could visit St Govans as part of a beautiful coastal walk from Bosherton. This walk provides ample opportunity for beautiful coastal shots.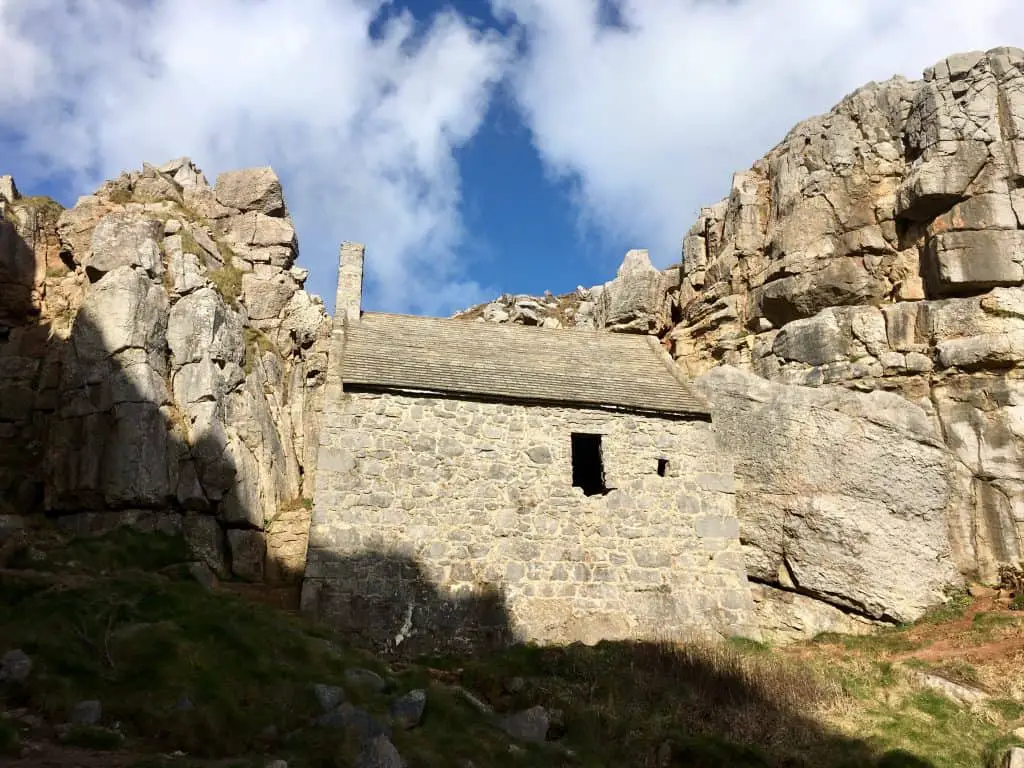 18. Pontesyllte Aqueduct
Tick off your UNESCO bucket list with a trip to this aqueduct in Llangollen, North Wales. The 18 arched bridge is the longest aqueduct in Britain, carrying the Llangollen Canal over the River Dee.
If you don't have your own canal boat to traverse the bridge (!), fear not there is a footpath that runs alongside 😉 Snap a selfie as one of the canal boats passes by or alternatively walk alongside the river to capture the aqueduct from below.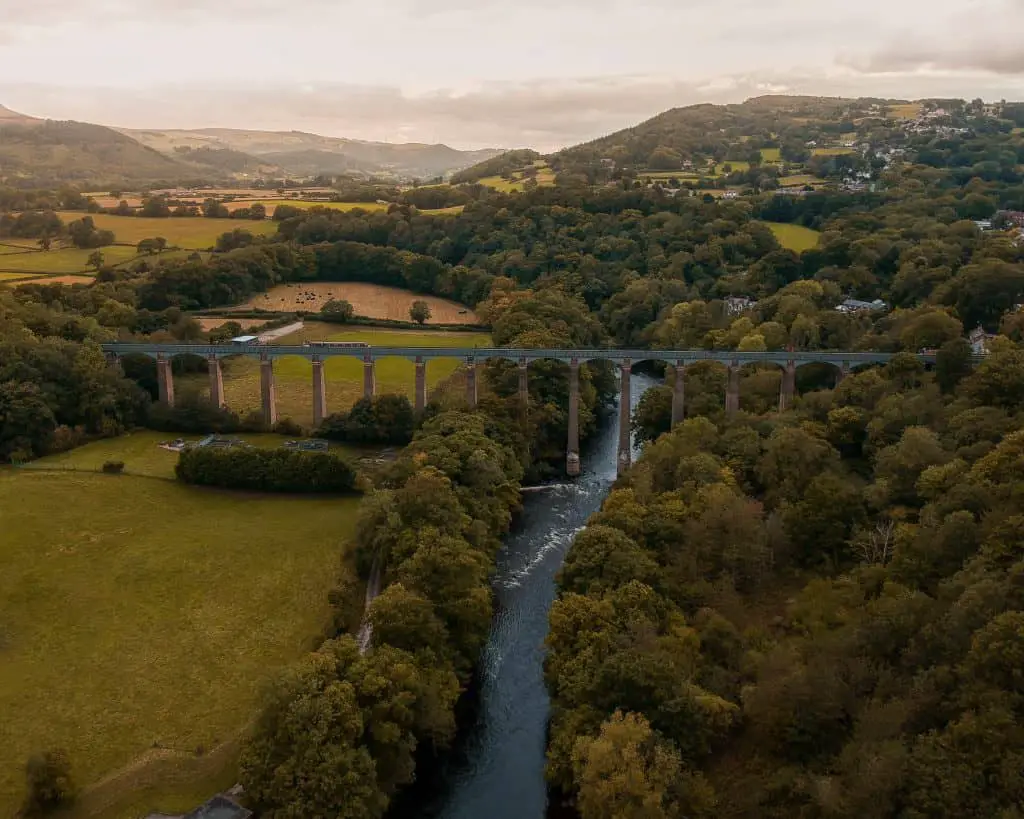 19.The Blue Lagoon, Abereiddy 
Wales has a long history of mining, whether it be coal in the South, or slate in North and West. A cove near Abereiddy was once a slate quarry of the St Brides Slate Company and was active until the early 20th century. When a channel connecting the quarry to the sea was blasted, the Blue Lagoon was formed.
Abandoned quarries and slate mines all around Wales are being given a new lease of life as adventurous destinations and the Blue Lagoon is no different. The Blue Lagoon is a popular spot for sports such as coasteering and cliff jumping and has become a tourist hot spot.
Ruined quarry buildings around the lagoon provides evidence of its' industrial past and add an eerie element to this otherwise beautiful photo spot.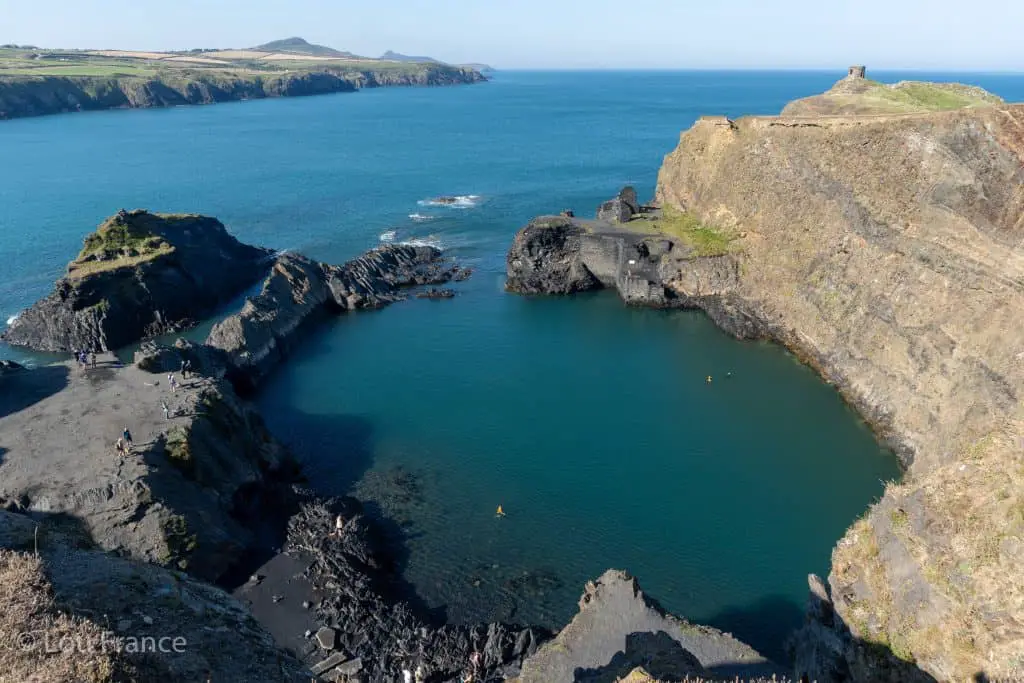 20. Penmachno Bridge
Penmachno Bridge is an old packhorse bridge that spans the River Machno in North Wales. The Roman styled, high-arched bridge is draped in Ivy which provides a very picturesque scene.
Make your way downstream to get the best angle of the bridge.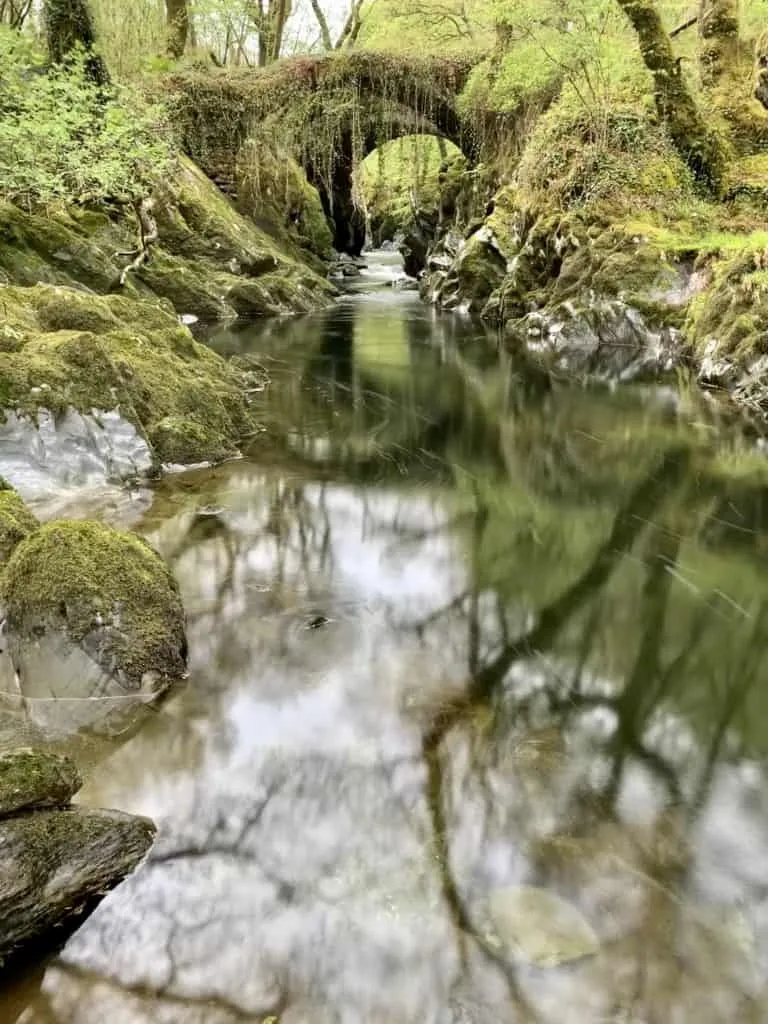 Photographing Wales Summary
I hope you enjoyed this photographic tour of my homeland as much as I enjoyed visiting these beautiful places in Wales. Do you have any locations you would add to this list?
As I continue my wanderings of picturesque places in Wales I will endeavour to update this post.
Join My Newsletter Today!