There are lots of practices you can adopt in order to travel the world cheap. The most effective ways are to take advantage of Airmiles, exchange work for free food and accommodation, have a well researched travel plan and to be savvy with bank cards and money exchanges.
Since 2008 I've travelled all over the world on a fairly tight budget, often working as I go. In this guide I want to share 57 cheap travel hacks that I've picked up which will have you exploring the globe for less.
So, let's get straight into it!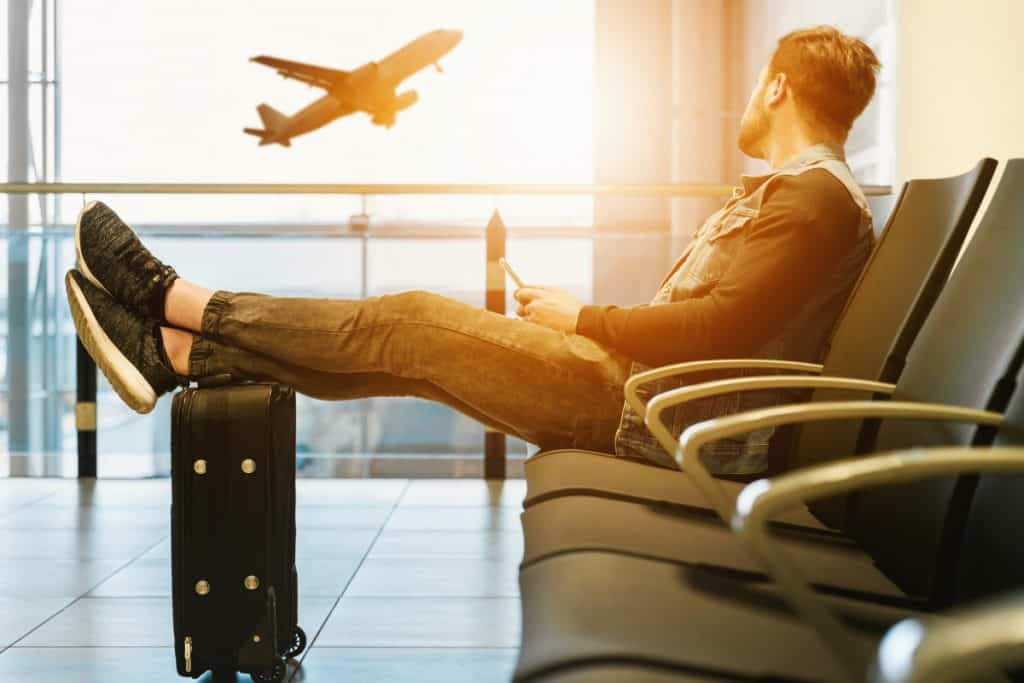 Transportation Travel Tips & Hacks
1. Flight booking hacks. One of the biggest initial costs when travelling is your flight ticket. So in order to travel cheap, use flight comparisons sites such as Kiwi. You may find booking directly through the airline is cheaper but always use a price comparison engine to check before you book.
Pro Tip: Make sure to clear your cookies and browsing history to avoid price increases. By searching for flights you are signalling to the world that you are looking to buy, so prices will then increase daily in order to get you to panic buy. Delete cookies or browse in incognito mode to avoid this.
🛩️What is the best service for finding cheap flight tickets?
If you are looking for THE CHEAPEST flights, then I highly recommend WayAway, a flight aggregator that provides travellers with the best rates on airline tickets. Its innovative search finds the best option for specific travel dates by comparing airfares offered by all major US and global airlines and agencies. The aggregator displays final prices, without any hidden fees.
VISIT THE WEBSITE
2. Try changing the home location of flight booking websites to see if purchasing in another currency is cheaper.
3. One of the cheapest ways to travel is through offering to get bumped off a flight in exchange for a flight voucher. These can be seriously rewarding! Companies will regularly overbook flights on the assumption that people will cancel or not show up. On those times when this doesn't happen the airlines need to free up seats quick, and that's where you step in!
4. For short trips choose carry on only or if you need to check baggage, pay for it online before you travel. Airlines will often charge more at the airport.
5. Save on rail travel costs by using railcards. I saved a ton through using the Japan Rail Pass during one visit, however they only save money if you use them to the full so do the research first.  Also consider using overnight trains to save on accommodation costs. This works great in some countries such as India and is an awesome local experience too.
6. If you feel comfortable, consider hitchhiking. Alternatively, connect with other travellers at your hostel to carpool.
7. If you have a flexible plan, investigate relocating vehicles to get free or discounted car hire.
🔥HOT TIP
Consider renting a car with Rentalcars, an international car rental booking service that is present all over the world. With Rentalcars you will definitely find a perfect car for your perfect trip wherever you are.
8. When travelling for long periods save money through walking or using buses, instead of using expensive taxis. Use ride sharing apps such as Uber, Lyft, Cabify and Grab. Uber opened the door for cheap car journeys but now there are lots of different companies operating all over the world. Research which ones are best for the areas you're traveling too and download the app before you go.
9. One of the biggest ways to traveling on the cheap by far, is to use an Airmiles credit card. Every time you spend money with that credit card you will be earning Airmile points which can be exchanged for flights. Just remember to always pay off your credit card every month to avoid high interest fees.
10. Create frequent flyer accounts with every airline you travel with then sit back and enjoy the rewards.
11. A top sneaky travel hack is to jump on airline price errors. Sometimes airfares can pop up at crazy low prices, often caused by a glitch in the Matrix (or something!). If you manage to purchase one of these flights the airline will often honour the incorrect price. Act fast and take advantage of these opportunities by following these ninja websites:
12. Pack light and smart to avoid excess baggage fees. Roll your clothes or use packing cubes to save on space.
13. Take advantage of layovers to enjoy a quick city visit without any extra flight costs.
14. Try booking two one-way trips rather than a return. I've had success with this on flights and rail trips.
15. Keep receipts for gift purchases and claim back the tax at the airport before you leave the country.
16. Travel by campervan. If you're looking to explore your own country (or continent), consider buying a campervan to combine your method of transportation with your accommodation. My campervan has been one of the best investments I've ever made and I can highly recommend it. For all the latest info on converting your own campervan check out my van life section.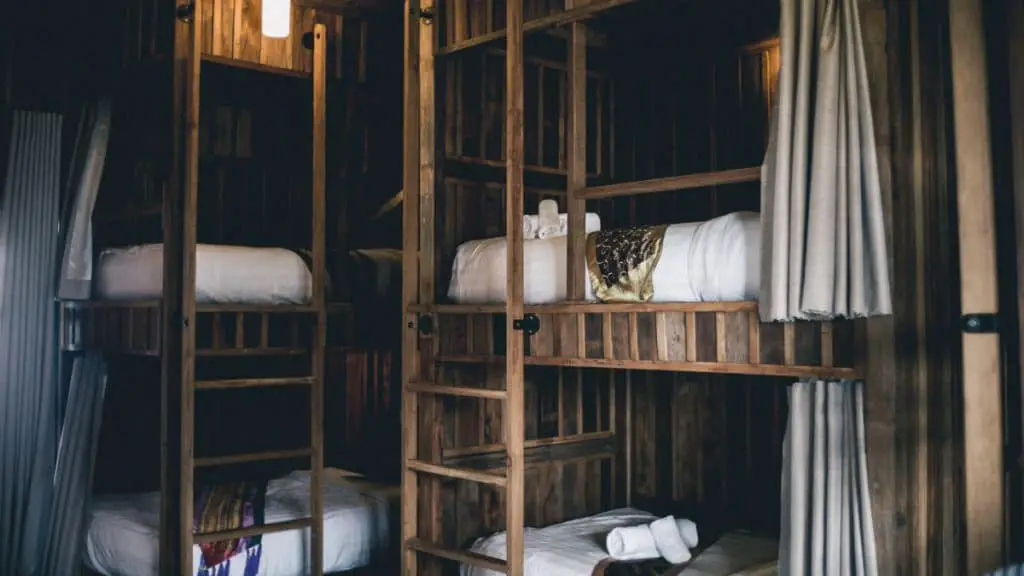 Accommodation Travel Hacks
17. Get cheap or free accommodation through housesitting. With housesitting you will generally look after the persons house whilst they are away. Many housesitting jobs often include pet sitting.
18. Get free accommodation and learn all about life from a local through couch surfing.
19. Pick accommodation with free breakfast to save on food costs.
20. Choose private hostel rooms instead of more expensive hotels.
🏨 Where can I find the cheapest hostels?
You will definitely find the hostel you need with Hostelworld, the global hostel-focused online booking platform, inspires passionate travelers to see the world, meet new people, and come back with extraordinary stories to tell.
VISIT THE WEBSITE
21. Use booking.com's price matching promise to get the best price on hotels.
22. Travelling on a special occasion? Be sure to let your hotel know and they might offer you a free upgrade.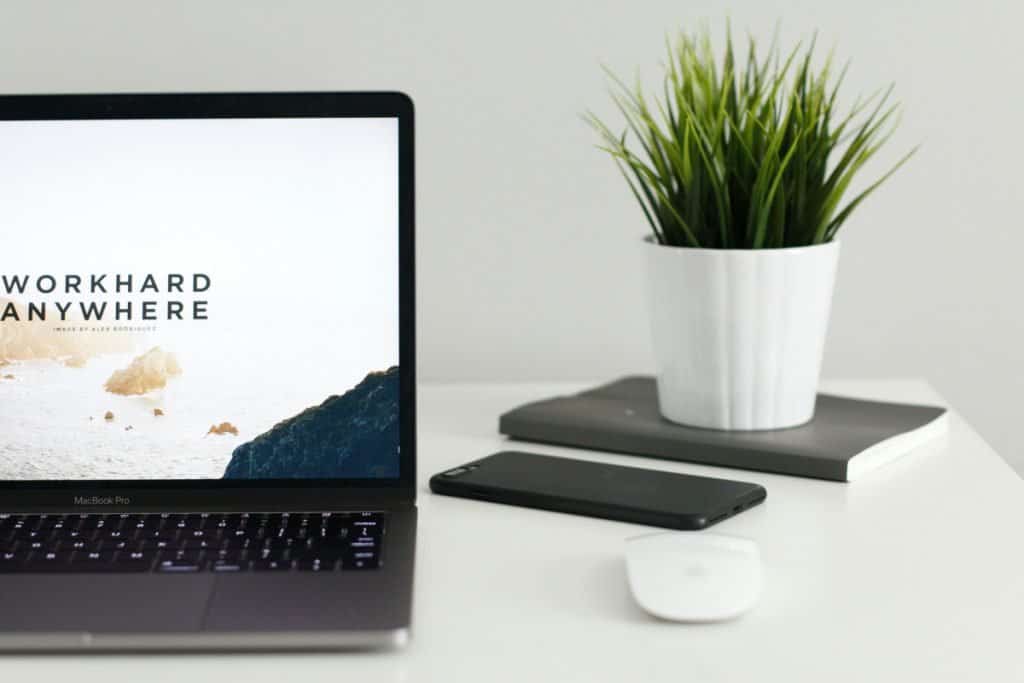 Work Abroad
23. Exchange work for accommodation and/or food with companies such as Workaway or World packers. Or, if you want to learn about organic growing, check out WWOOF.
24. Earn a passive income to support yourself whilst travelling. There are so many ways to get a side hustle going these days but some examples include;
Selling your photos on stock photography websites such as Dreamstime or Shutterstock.

Starting a website. Make sure you use a fast and reliable host. For my websites I use Siteground.
Selling your photos directly with a website that does it all for you. I use Smugmug.
Teaching English online.
25. Join a voluntary programme abroad for example VSO. Many volunteer programmes charge a fee and in return they will provide accommodation, food and training. There are volunteer programmes all over the world in all sorts of different professions. For example, I joined the American Conservation Experience as I was interested in conservation and wanted to explore the South West. Here are some other ideas to explore.
26. Work in a travel job, for example as a tour guide with Contiki, Exodus or Backroads. For adventure travel consider life as an Overland Leader. I've worked as an overland leader for severn years and have travelled extensively through Asia, Africa and the Americas. Read more about this job here. If you have a particular trade you can also work on cruise ships or private yachts.
27. Work abroad with a work visa. Below the age of 30 work visas for many countries are quite straight forward to get. Whilst in that country you can then pick up temporary work which is usually unskilled, such as fruit picking, retail or a bar work.
After a certain age, usually 30, some countries will still allow you to work but will require work visas for specific professions, for example as a ski instructor or scuba dive instructor.
Alternatively you could get your TEFL certificate and teach English abroad. This can also be done remotely, online.
28. Do your job online. Can your work be done remotely? Post Covid it seems like more companies are exploring this as a full time option so this could open new avenues for many. If you have a service that can be provided online you could also offer your services on Craigslist or Fivrr.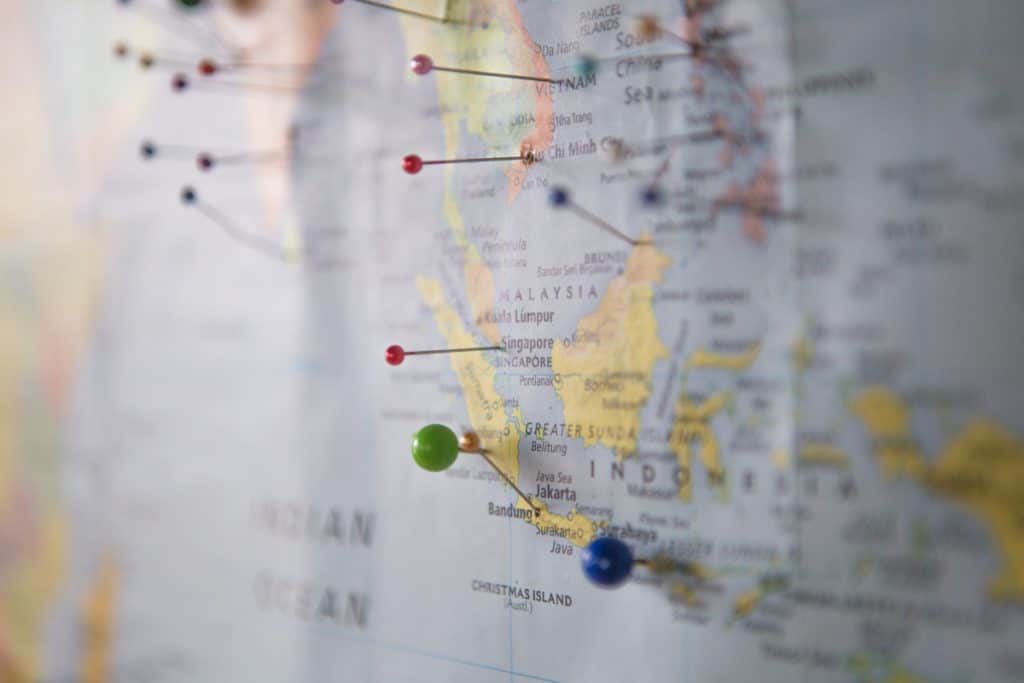 Destination Tips For Budget Travel
29. A cheap way to travel is to visit destinations where your home currency is strong. You'll benefit from a strong exchange rate and from cheaper costs of living.
30. Whilst you're on a tight budget, skip destinations with expensive visas.
31. Stick to one region at a time to avoid air travel costs. When I first went travelling I booked a round the world air ticket thinking I could see the world in 6 months. Boy did I have a lot to learn! Pick one region to fully explore first before moving onto the next. Don't do what I did and be in a hurry to see everything all at once.
32. Travel during the shoulder season to benefit from lower costs and avoid the crowds at the same time – double win!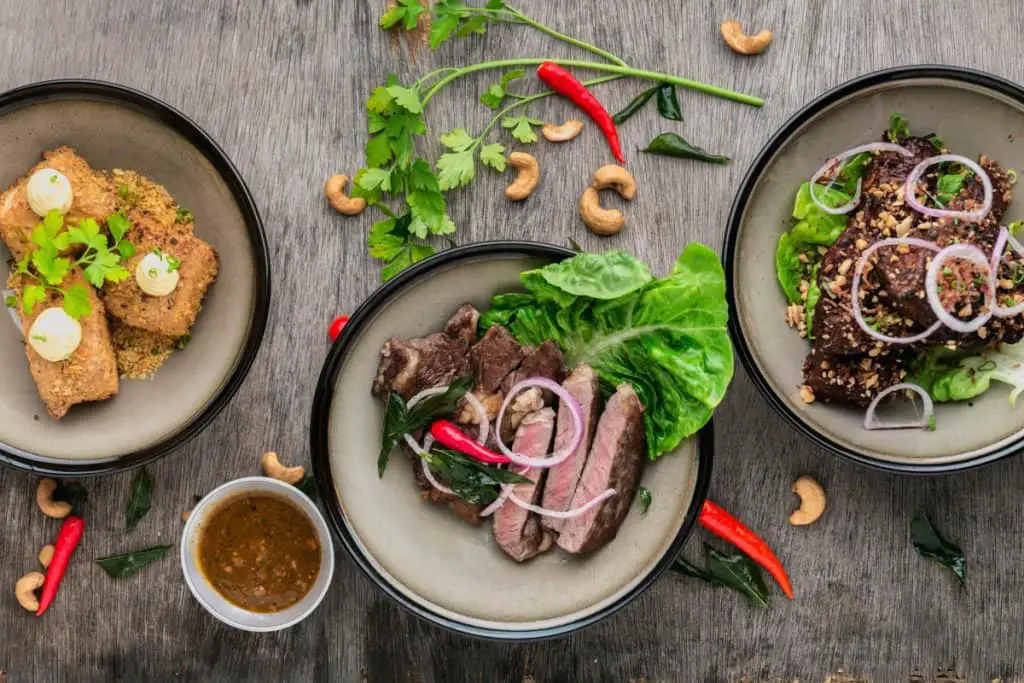 Food Travel Hacks To Save Money
33. Cook your own food. One of the best ways to travel around the world for cheap is to limit the amount you spend of food. Now don't get me wrong I am a complete foodie and believe one of the best things about travelling is experiencing new types of cuisine. However, eating new types of food doesn't mean going to the most expensive restaurants, in fact it's often the opposite. But travelling on a limited budget does mean it's not possible to eat out everyday since the cheapest way to eat often involves cooking your own food. Therefore choose accommodation with kitchens included such as hostels or rent an apartment.
34. Jump on happy hours and all you can eat deals.
35. Eat out at delicious and cheap street food stalls with the locals.
36. Avoid restaurants near popular tourist spots as these will often be overpriced.
37. Limit your alcohol if you have a limited budget.  Alcohol is often expensive and isn't a necessity.
38. Use a filtered water bottle and never buy water again. Check out this guide to discover which filtered water bottle I recommend for travel.
39. Stealth budget travel hack: Use chewing gum or tic tac containers to transport your favourite spices. Cheap food doesn't have to be bland!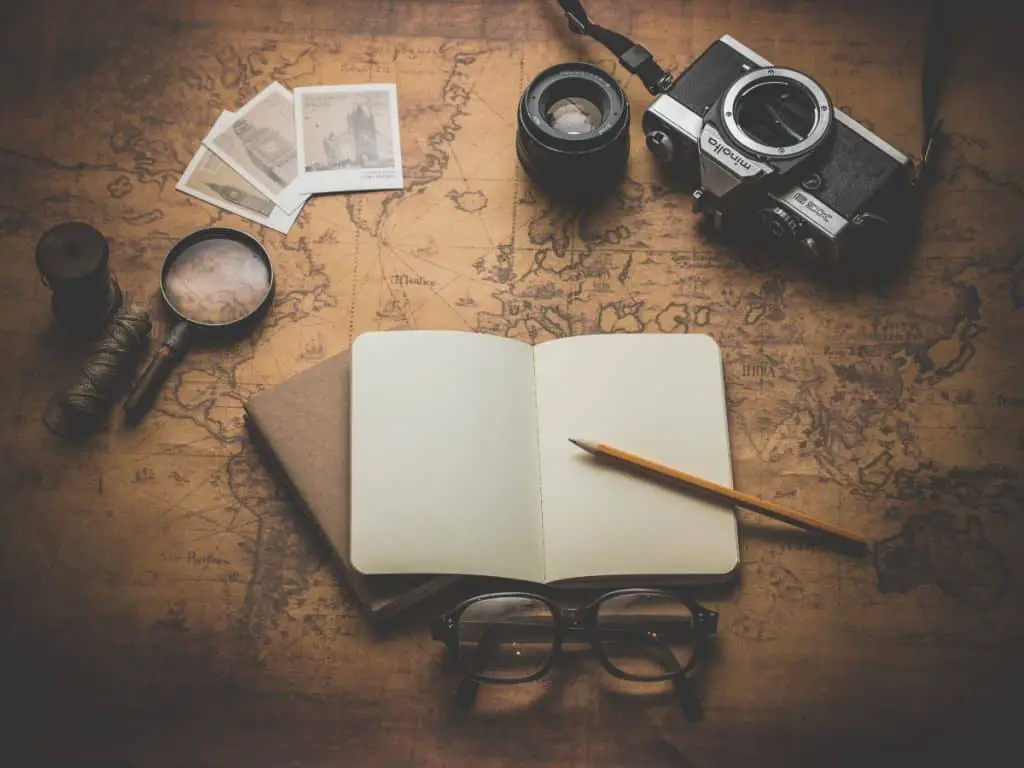 Planning Tips For How To Travel On The Cheap
40. Set a budget and stick to it. But be sure to include a generous contingency to allow for times when things don't go to plan or to cover a once in a lifetime opportunity if it arrises. 
41. If you are travelling on a tight budget you need to make a plan before you leave. List your priorities before you set off and refer to the list once you're on the road. That way you won't get sucked into doing expensive tours that you weren't interested in anyway. Check out Google Maps Trip Planner for a great free trip planning tool.
42. Research whether activities you want to enjoy are cheaper to book in advance or are best left open and flexible. Last minute trips can sometimes work out cheaper.
43. If you don't want the hassle of planning a trip use a travel agent. They know what they're doing and can often find you the best deals.
44. Get smart and savvy with city tourist cards which provide entrance fees for multiple sites. If you know you're going to visit all the top sites these will definitely save you money overall. 
45. Enjoy free city walking tours. I've enjoyed great free city tours in Galway and Yerevan to name just two. But of course they're not completely free – don't forget to tip!
46. Research entrance prices beforehand to avoid getting scammed. However, just be aware of what the local currency is doing as prices can jump up if a currency weakens.
47. Follow your favourite travel companies on social media to learn about special promotions or giveaways.
Money Top Tips For Traveling Cheap
48. Get smart on money Exchange. Never change money at the airport or at busy tourist spots as these will have the worst rates. Hotels or hostels may also offer exchanges which again typically aren't the best rates but they are safe and convenient so way up the risks/benefits of both.
49. An easy but important cheap way to travel is to use a travel card or join a bank with no overseas fees. This way you can hit the ATM without getting hit with overseas withdrawal fees. I use Starling Bank which is an online bank. All of my transactions are managed online via an app. Also, if purchasing online, they don't charge for overseas transactions and have decent exchange rates.
50. Haggle but don't be a d**k! Some cultures embrace bartering, expect it even, but these local people also have to support themselves so don't be the person that walks away from a purchase for the sake of a dollar! 
51. Use donatefull.com or groupon.com to find best coupons or use wikibuy to apply coupon codes at checkout.
52. A top life hack for travelling is to purchase a Scrubba bag and save on laundry bills. This nifty little bag packs down really small so doesn't take up any room in your luggage and with just a 3 minute shake, can wash your clothes as good as any washing machine!
53. Keep rechargeable batteries in the fridge or at least in shady places. Rechargeable batteries retain 90% of their full charge if they're kept cold. Not freezer cold though as this will have the opposite effect.
Phone and Internet
54. Get a local sim card and avoid hefty roaming fees. In some countries these can be a rather involved process but for most it's quite straight forward. You often need your passport to register the sim card.
55. Use offline maps to save data. I use maps.me for most places when I'm travelling.
56. Consider investing in your own wifi router if you require a good connection. In our campervan we use this super fast Huawei wifi travel hotspot which allows us to connect multiple devices in areas where signal is typically poor.
Travel Insurance
57. Last but by no means least, get yourself some good travel insurance. Travel insurance can be expensive for long trips but you just never know when you might need it. The world of insurance can be a minefield but the guys at SafetyWing do great deals for long term travel through allowing you pay on a month by month basis. I highly recommend checking them out.
Summary On How To Travel The World Cheaply
Travelling around the world cheaply can do be done in many ways but it often requires a good amount of planning in advance. Be prepared for your trip through investigating the best deals, signing up for Airmile credit cards and joining frequent flyer programmes. Consider exchanging work for accommodation and reduce food costs through cooking your own food. Ensure you have the best bank cards to avoid big transaction fees, choose destinations where your currency is strong and use local Sim cards for the best phone and internet deals.
Through incorporating even just a few of these cheap travel tips you'll be well on your way to exploring further, for longer 🙂
Join my newsletter today for more travel tips!