Hay-on-Wye, also known as the "Book Town" of Wales, is a picturesque town nestled on the banks of the River Wye. This small town, located in the county of Powys in Wales, is renowned for its vast collection of second-hand bookstores and its annual Hay Literary Festival.
Whilst this quaint town maybe the second-hand bookshop capital of the world, it's certainly not a place of literary stuffiness. The atmosphere from locals and tourists alike is friendly and relaxed, making it a great town to wander and explore.
Hay, as it's locally known, sits on the edge of Bannau Brycheiniog (the Brecon Beacons) which also means there are lots of outdoor activities to enjoy. There are several mountain hikes to challenge the legs, easy riverside strolls to unwind on and waters sports to cool off with in the summer months.
Whether you're a first-time visitor or a seasoned traveler, there's something for everyone in Hay-on-Wye. This is my complete guide to the best things to do in Hay-On-Wye.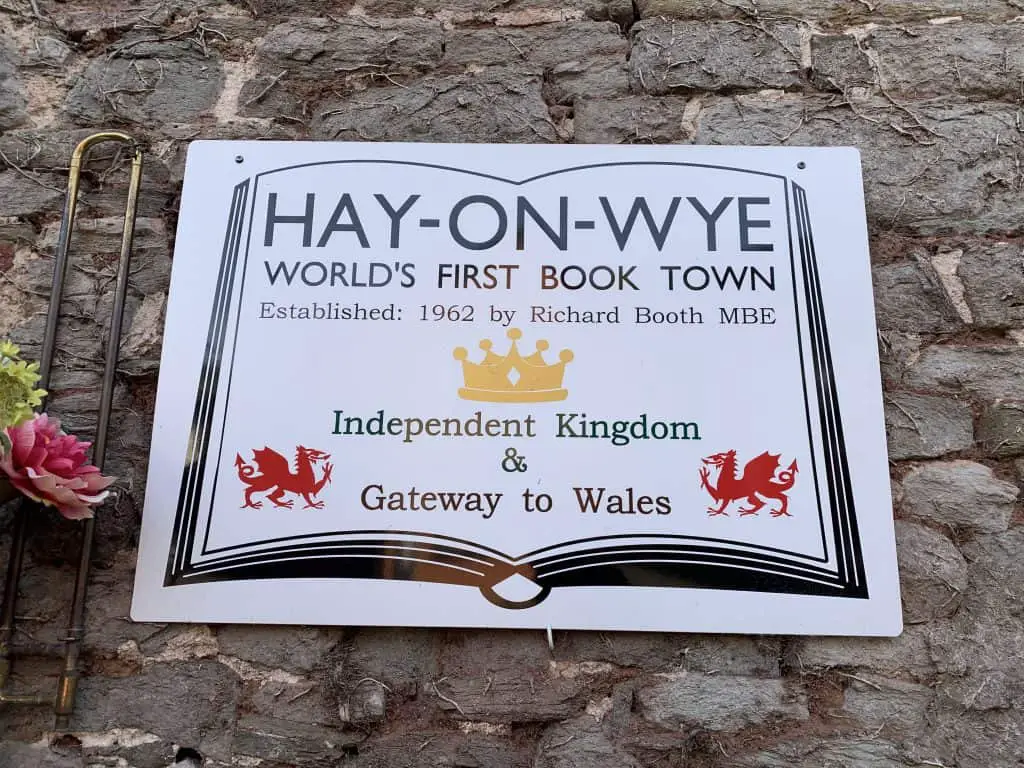 Disclaimer: Some links in this article are affiliate links, which means that if you purchase through them I receive a small commission, at no extra cost to you. This helps cover the cost of running this blog. Thanks for your support!
More Than Just Books
Hay-on-Wye has a rich history dating back to the 11th century when it was established as a Norman stronghold. Throughout the centuries, the town has been known for its trading, agriculture and more recently of course, its books.
The transformation of Hay-on-Wye into a book town began in the 1960s, when Richard Booth opened his first second-hand bookshop. He imported thousands of books in a bid to prevent Hay from slipping into rural obscurity. He also declared himself King of Hay!
Today, Hay-on-Wye is home to a huge range of bookstores, making it a true paradise for book lovers. As a kid my mum brought us to Hay several times a year and whilst it has changed in recent years, modernising to keep pace with the world, it's still one of my favourites places to visit in Wales.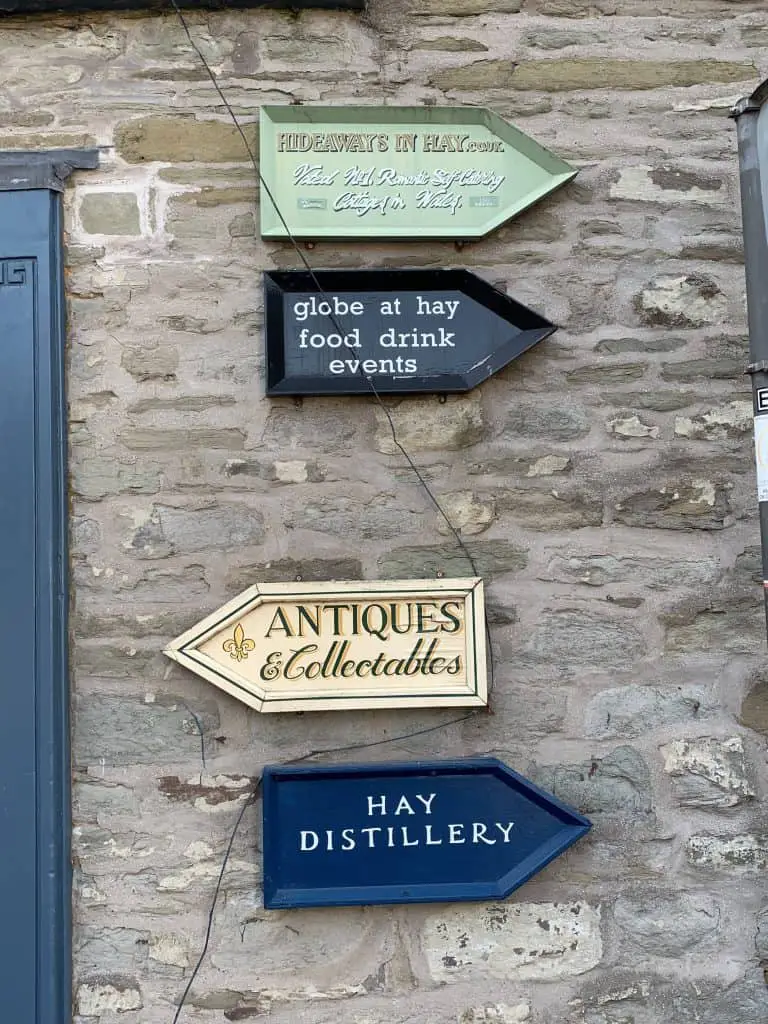 The 12 Best Things to do in Hay-On-Wye
1. Visit Hay Castle
Hay Castle is a historic castle located in the heart of Hay-on-Wye. The castle dates back to the 12th century and after recent renovations is now open to visitors. The castle operates partly as a museum and partly as an art gallery.
The short animated film on display in the castle basement is very unique and is a fun way to learn about the history of Hay. A climb to the top of the tower is well worth the effort, with views over the town and surrounding countryside. The castle is also home to a cafe and, of course, a small modern bookshop.
In the gardens to the rear of the castle there is an outdoor book stall with second-hand books, which operates on an honesty system.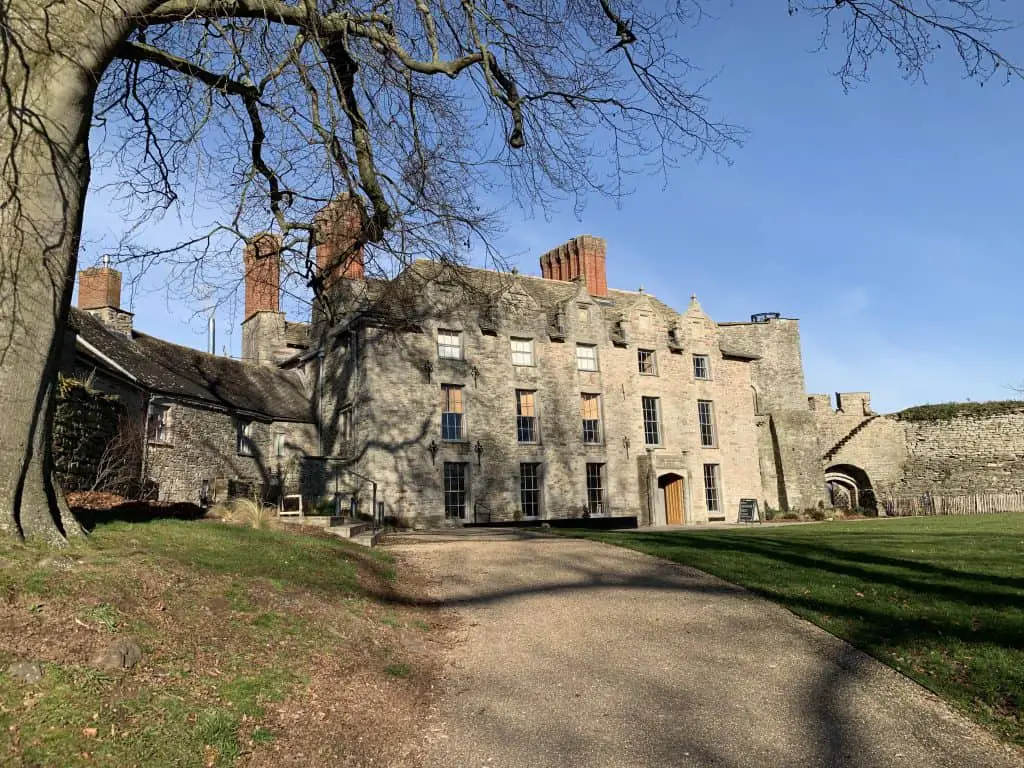 2. Browse Independent Bookstores
Hay-on-Wye is home to over 20 independent bookstores, making it a true paradise for book lovers. From second-hand to new, you'll find an incredible selection of books covering a range of topics and genres.
Some of the book stores are small and boutique whilst others and large and more modern. There are also a selection of outdoor book stalls such as the Book Passage opposite Murder and Mayhem and the book shelter in the Castle gardens.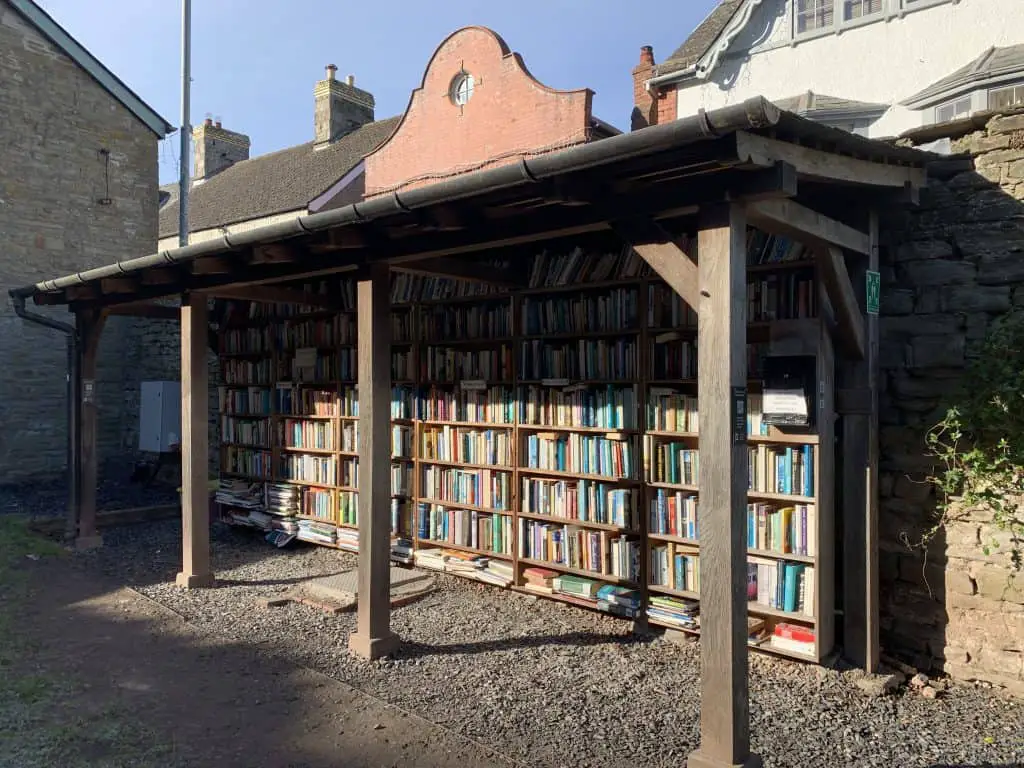 Here are some of the main bookshops to include on your Hay-On-Wye bucket list. 
1. Richard Booth's Bookshop: This is the first bookshop that started the transformation of Hay-on-Wye into a book town. It is one of the largest second-hand bookstores in the world, with over a million books in stock. The books here are spread over three floors, so you'll need a good hour to peruse and explore all that's on offer.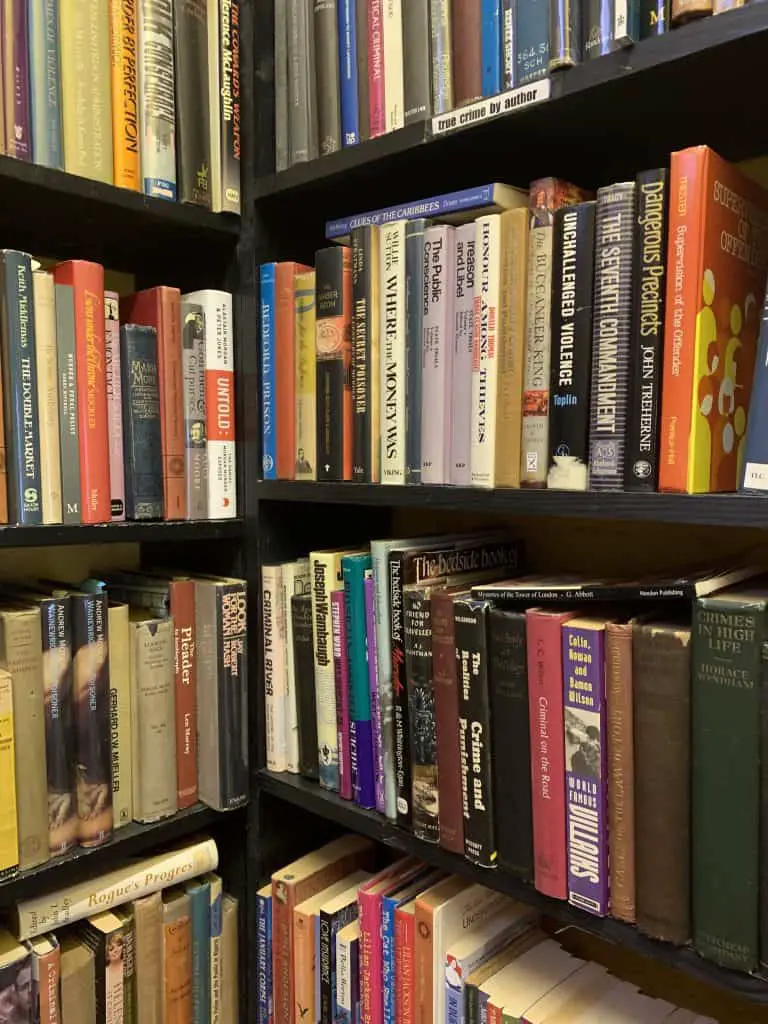 2. Murder and Mayhem: This bookstore specialises in crime and mystery novels, making it a must-visit for fans of the genre.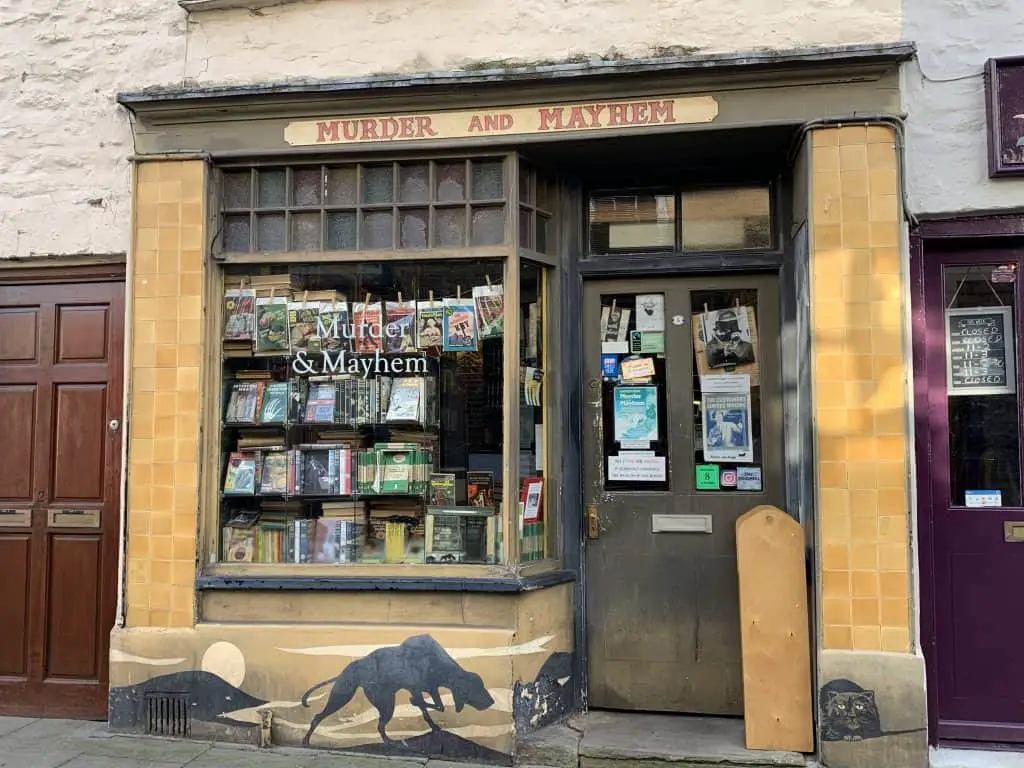 3. Addyman Books: This family-owned bookstore has been in business for over 50 years and offers a wide selection of books on various subjects, including history, art, and travel. It specialises in rare and out-of-print books.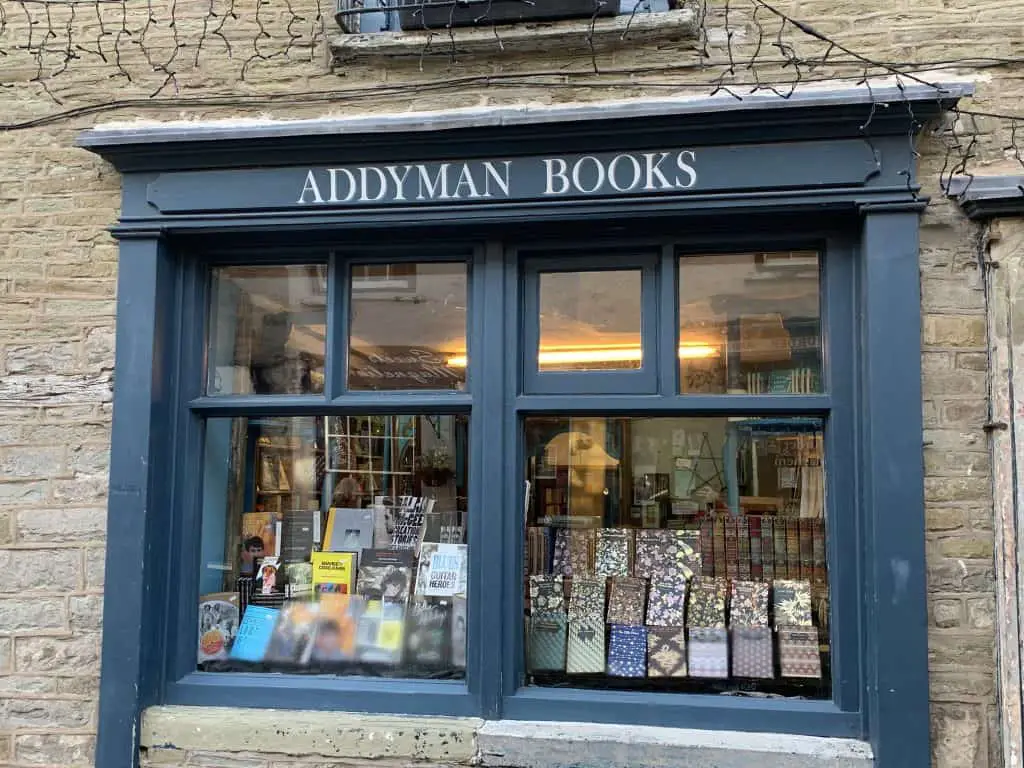 4. Hay Cinema Bookshop: This unique bookstore doubles as a cinema, offering visitors the chance to watch classic and contemporary films while browsing through the shelves.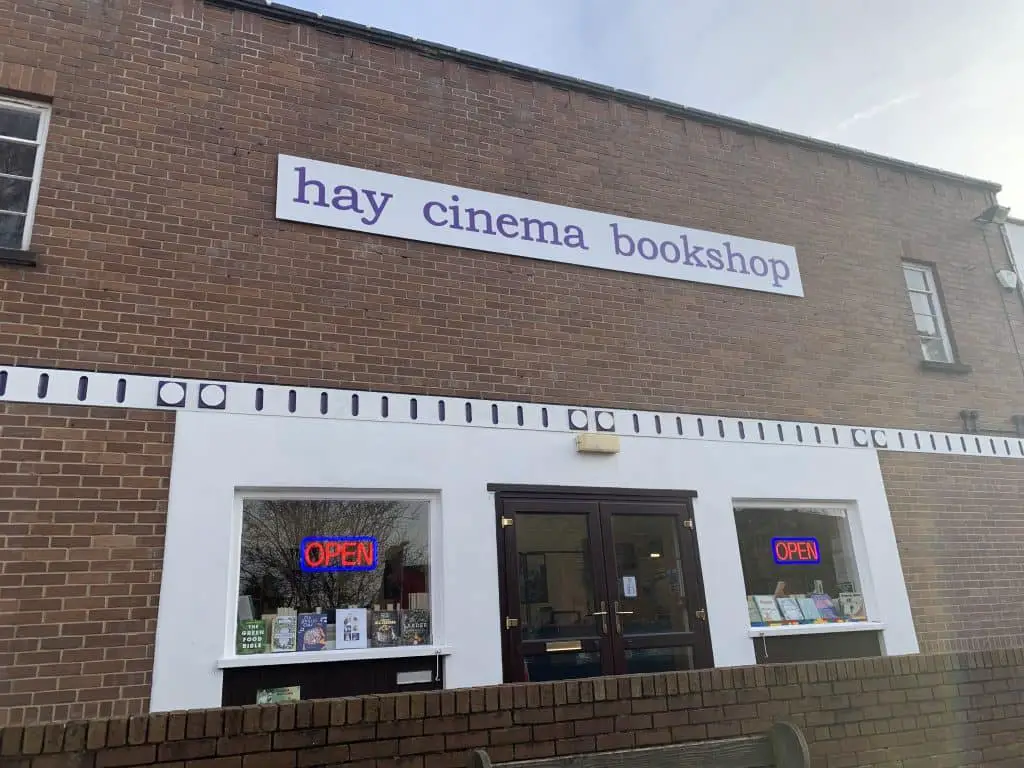 3. Shop for Local Treasures
Hay-on-Wye is also famous for its many independent shops and boutiques, offering a wide range of unique and locally sourced products. You can find everything from antiques to basket shops and from delicatessens to distilleries. 
Here are some suggestions for your list.
The Keepers Pocket: From paintings to clocks to worldly sculptures, this fascinating little shop has a little bit of everything to spike all interests.

The Welsh Girl: This charming shop offers a wide range of handwoven products, including ponchos, patchwork totes, and tapestry cushions. With a focus on using traditional Welsh weaving techniques, it's a great place to pick up a unique and locally sourced souvenir.

Haystacks Music: Tucked away in an alleyway below the castle, this delightful retro shop offers a wide range of new and used vinyl. If you prefer your music to be played on a record player, then this shop is for you.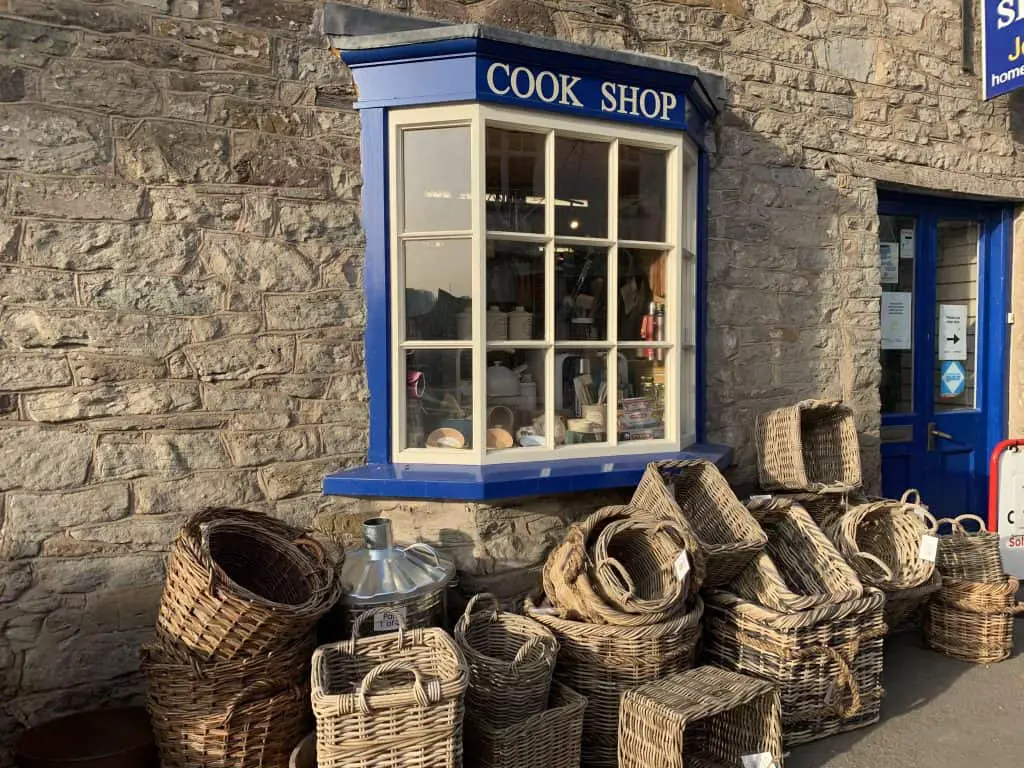 4. Enjoy Delicious Local Cuisine – Indulge in some Welsh cakes!
Hay-on-Wye is home to a variety of excellent restaurants, cafes, and pubs, offering delicious local cuisine. Here are a few of my top picks:
The Cosy Cafe: This charming café offers a delicious menu of local and seasonal food, as well as a wide range of teas and coffees. With a warm and welcoming atmosphere, it's a great place to enjoy a relaxed meal or a quick bite. Be sure to try some Welsh cakes!

The Old Black Lion: This popular pub is located on the aptly named Lion Street offers a delicious menu of traditional pub food with an Italian twist. With a cozy bar and a lively atmosphere, it's a great place to enjoy a drink and a bite to eat after a day of exploring. It also has a great fire place if you're looking for somewhere to warm up in the winter.

Tomatitos Tapas Bar: This Tapas restaurant offers delicious bite-sized Spanish classics using locally sourced ingredients.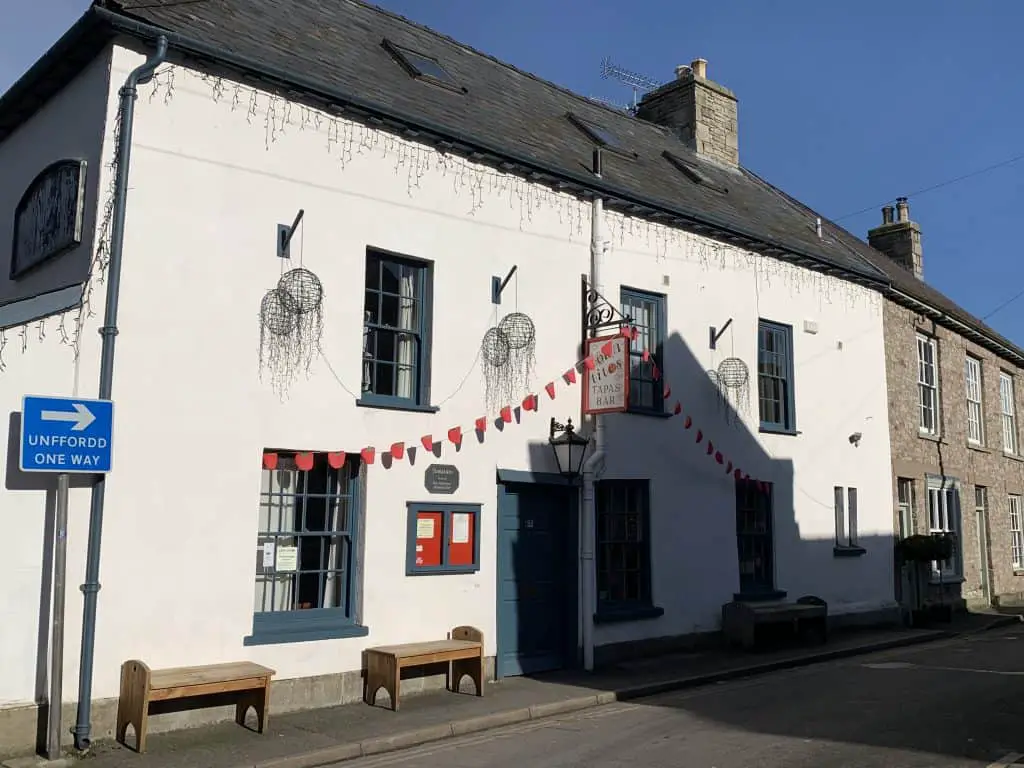 5. Attend the Hay Festival
The Hay Festival is a world-renowned literary festival that takes place each year in Hay-on-Wye and attracts thousands of visitors from all over the world. The festival takes place over a 10 day period in May and included talks, workshops, and performances.
A schedule of the programme is published in advance so you can pick out which speakers and workshops you'd like to attend. This sleepy little town gets very busy during the festival to be sure to book your accommodation well in advance.
During his visit, Bill Clinton famously called Hay Festival the Woodstock for the mind which I think is probably the best thing Clinton ever said! Whether you're a fan of literature, science, or the arts, there's something for everyone at the Hay Festival.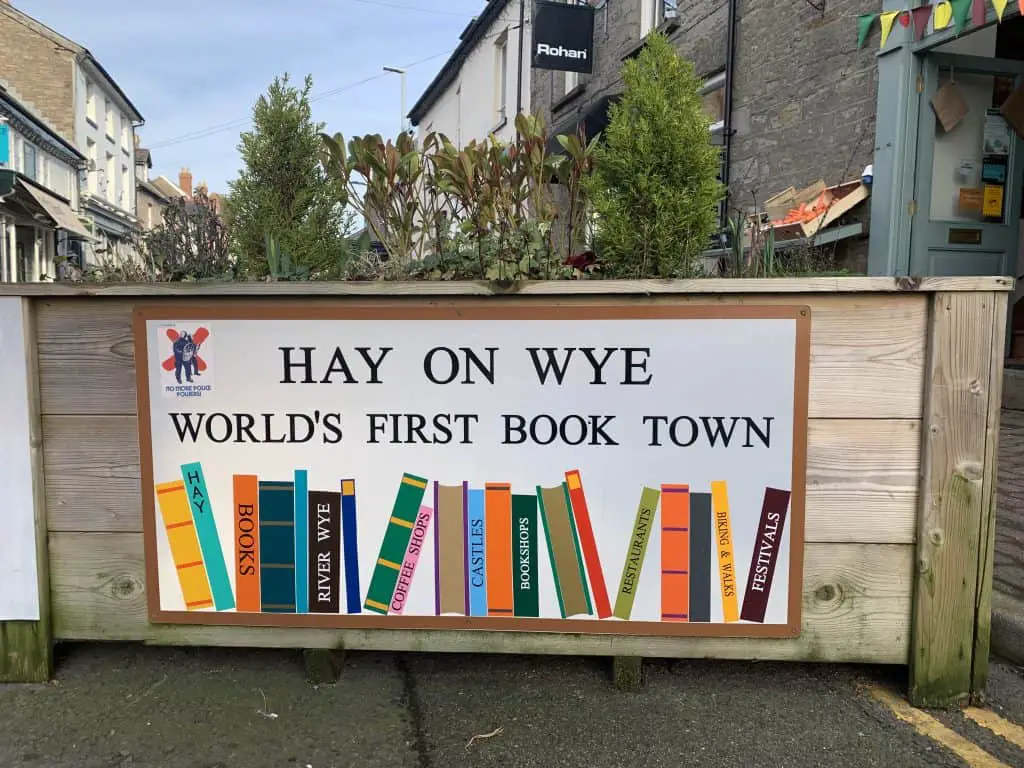 6. SUP or Canoe the Wye
Starting on the slopes of Plynlimon in mid-Wales, the river Wye (Afon Gwy in Welsh) meanders its way for 130 miles to the Severn Estuary near Chepstow. The river is the central icon of the Wye Valley Area of Outstanding Natural Beauty and for the most part forms a natural border between England and Wales.
For all the things to do in Chepstow, see this guide.
The Wye river flows alongside Hay, offering a prime location for water based activities. In the warmer months the river is perfect for kayaking, canoeing or SUPing. Operators such as Celtic Canoes offer multi-day trips which camp alongside the river, however a shorter option is a 2-3 hour paddle from nearby Glasbury to Hay.
You can take your own kayak and park at the free, but busy Wyeford car park, however just be aware that if you paddle downstream you'll have a hard paddle upstream to get back. Renting a kayak with a pick up service is certainly the easier option.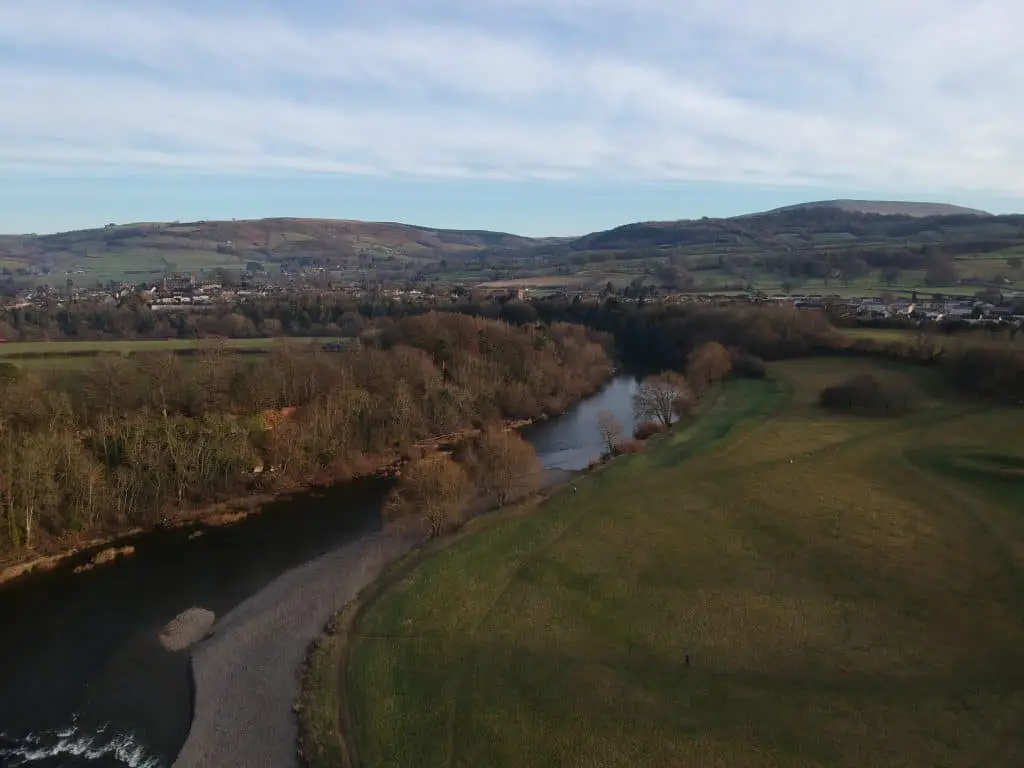 7. Shop at the Thursday market
Hay is a market town and has held a weekly market for centuries. Every Thursday there is a fine cheese and butter market held in the area around the clock tower whilst on Saturday there is a Flea Market along with pop-up food stalls.
8. Visit St Mary's Church
A short walk along Swan Bank street on the west side of town brings you to St Mary's Church. This Anglican parish church. The church was rebuilt and enlarged in 1884 and consists of a nave, chancel and large bell tower.
Although inside the church is quite modern and somewhat plain, the exterior and gardens are pleasant and worth exploring en-route to the Warren.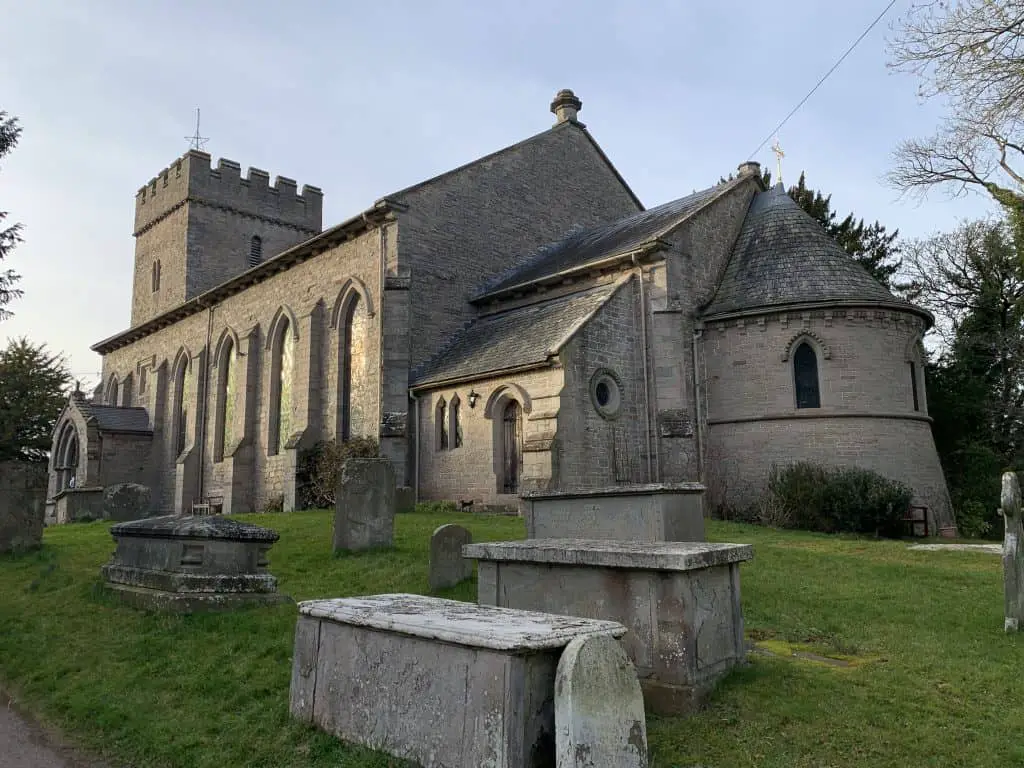 9. Relax at the Beach
A twenty minute walk from St Mary's Church leads to an area known as the Warren. The Warren is an area of Special Scientific Interest (SSI) and in medieval times was used as a breeding area for rabbits. At this natural U-bend in the river there is a stoney beach that is perfect for relaxing on or taking a dip in the river.
Next to the river there is a grassy area which is ideal for kicking back with a picnic and is a popular spot for dog walkers.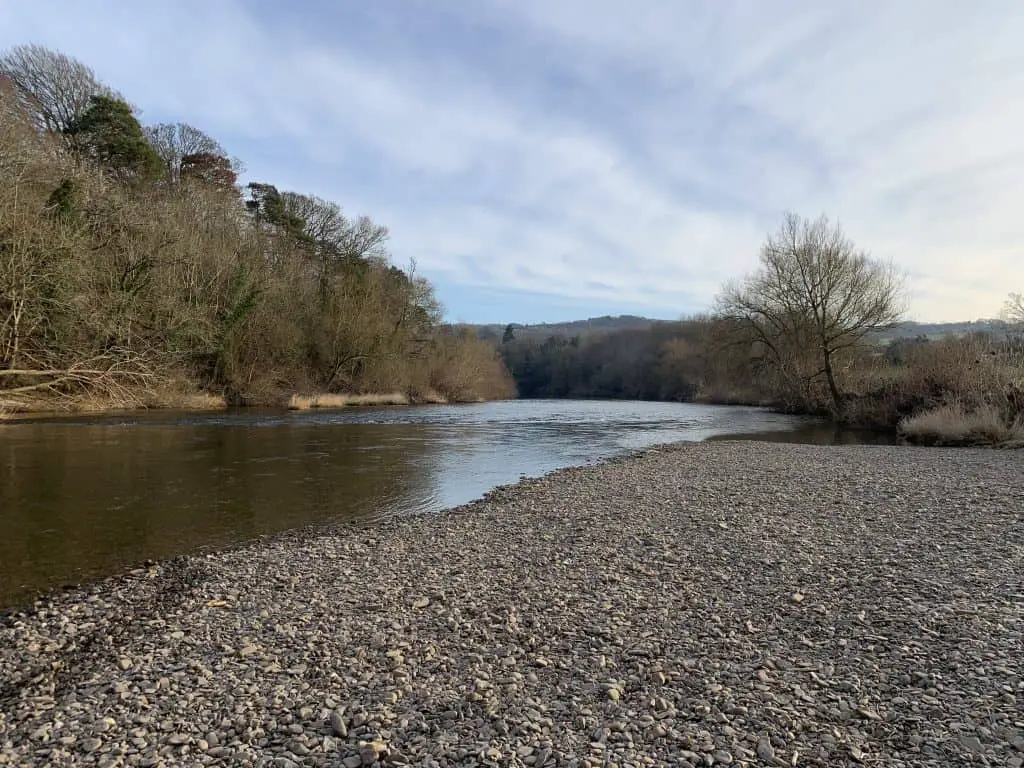 10. Walk a Section of the Wye Valley Trail
The Wye Valley Trail is a long distance walking trail which follows the Wye river for 136 miles from mid-Wales to Chepstow. Of course, I'm not suggesting you walk the entire length of this walk, however it is possible to walk a section of this path directly from Hay-on-Wye.
One option is to walk from Hay to Glasbury, a 4.7 mile walk which follows the river for the most part.  This walk starts at Hay Bridge, crossing over to the opposite side of the river beyond Riverside Glamping by the Wye. The Wye Valley trail is well signposted and easy to follow. You can combine this walk with a kayak rental in Glasbury for a fabulous hike/kayak combo.
Alternatively, for an easy loop walk try the Hay and River Wye Circular walk which takes in St Mary's Church, the Warren and the Hereford, Hay and Brecon railway path. This route is 2 miles long and takes about an hour to complete.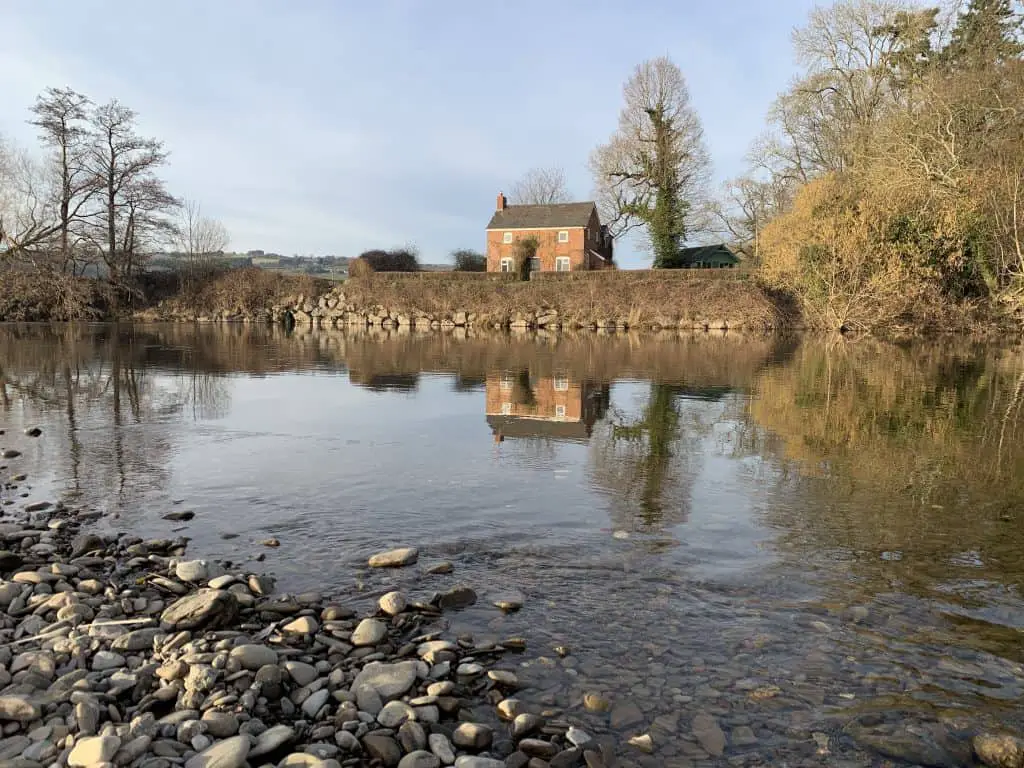 11. Hike the Brecon Beacons mountains
Hay-on-Wye is surrounded by stunning countryside, including Bannau Brycheiniog (Brecon Beacons) National Park, which offers a range of hiking and walking trails. The closest mountain to hike is Hay Bluff and there are a number of hiking options of this hill. For a complete guide to all the hikes of Hay Bluff, read this post.
Hay Bluff, or Penybegwn in Welsh, is 677m high and sits at the most northerly point of Hatterall Ridge. The shortest hike of this hill involves parking at Hay Bluff car park and making the steep climb up the escarpment to the summit. Views along the northern edge of the mountain range are dramatic and certainly worth the effort.
Looking for a Guide? If you want a Mountain Leader to guide you on your mountainous adventure, please contact me here. I can lead you and your friends on any hike around the Beacons, sharing local knowledge on flora and fauna and leaving you to simply kick back and enjoy the views.
For more activities to enjoy in Bannau Brycheiniog, take a look at this post.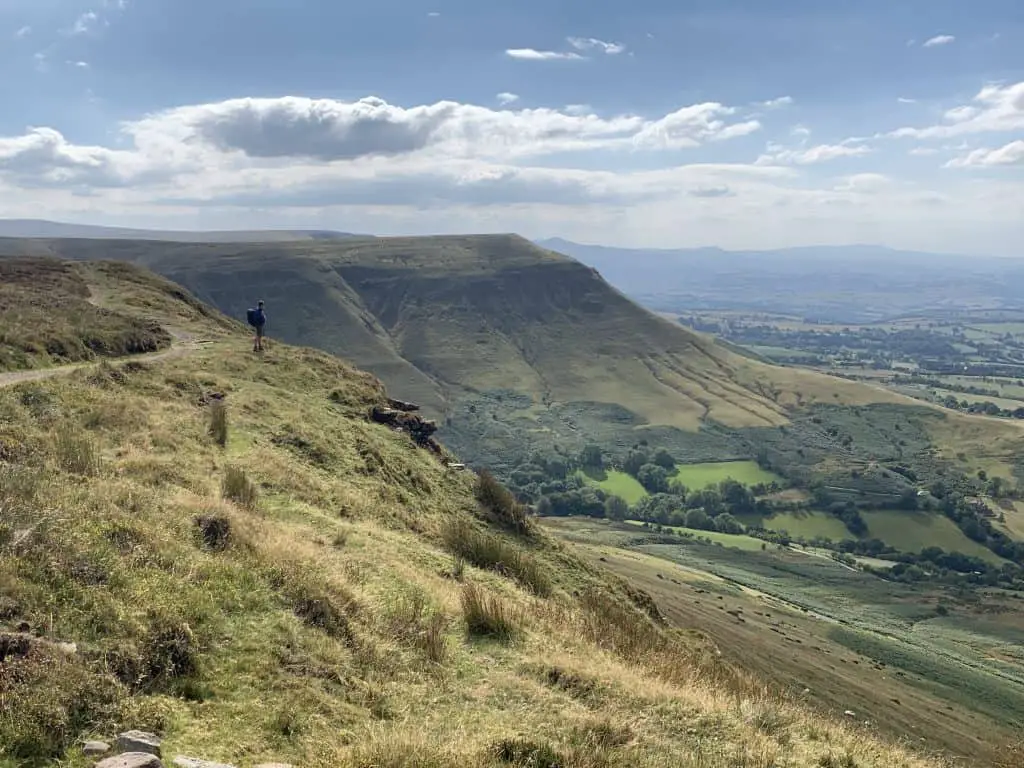 12. Explore Llanthony Priory
Driving a little further on from Hay Bluff over Gospel Pass, which is the highest public road in Wales, you will come to the atmospheric Llanthony Priory. This 12 century ruin is set in the Vale of Ewyas, which is a glaciated valley in the Black Mountains of Bannau Brycheiniog.
The Priory is a delight to wander around, is free to enter and even has a cellar bar complete with wooden pews. Llanthony Priory is a top inclusion on your visit to Hay-on-Wye.
There are again several hikes available from here, many of which walk a section of the Offa's Dyke Path and offer views over the Ewyas Valley. For a complete guide to walks from Llanthony Priory, see this guide.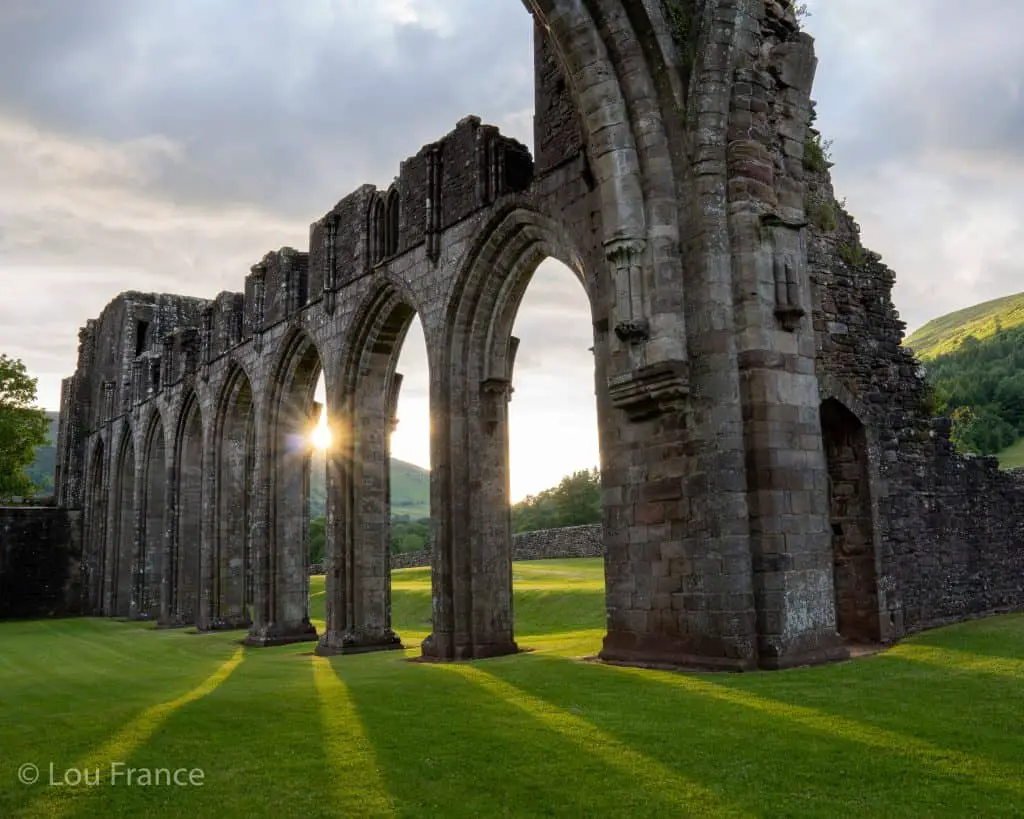 How to get to Hay-On-Wye
By car
The easiest way to visit Hay-on-Wye is by car and I recommend visiting Hay on a road trip around Wales. The best point to pick up a car would be in the capital city of Cardiff. For the best deals on car rentals I recommend Discover Cars.
By bus
Hay is serviced by buses from the Welsh capital of Cardiff several times a day.
The T14 bus connects Hereford to Hay and runs six times per day, however there is no bus service on Sunday.
There is no train station in Hay. The closest station is in Hereford.
Accommodations for a Cozy Stay in Hay
When it comes to accommodation, Hay-on-Wye has a variety of options to suit every taste and budget. From cozy bed and breakfasts to luxurious hotels, there's something for everyone. I recommend the following options for a comfortable and memorable stay:
The Swan: This stunning hotel is a listed Georgian building and former coaching inn. Located in the heart of Hay-on-Wye, the Swan boasts stunning views of the surrounding countryside. With elegant rooms and a relaxed bistro, it's the perfect place to relax and unwind after a day of exploring.

The Old Black Lion: This traditional hotel is a beautifully restored 18th-century building and offers comfortable and stylish rooms. With a welcoming bar and a popular restaurant, it's a great option for those seeking a more central location.

Number 22, Castle Street: This charming apartment is centrally located and fully equipped. With a lovely garden and a friendly host, it's the perfect base for an exploration of Hay.
Final Thoughts on Hay On Wye Things to do
Located on the Welsh border, Hay-on-Wye beckons with its literary treasures, rich heritage, and breathtaking landscapes, creating an unforgettable destination for travellers seeking an immersive experience. Delve into the world of books, unravel the town's history, embrace nature's wonders, and indulge in delectable cuisine.
As you embark on your journey through this market town, allow yourself to be captivated by its unique charm, and let Hay-on-Wye leave a spiritual mark on your heart and mind.
Join My Newsletter Today. No Sales Pitches, Just Useful Content!