Tucked away on the west side of this great British Isle, is the nation of Wales. A small country with a big personality. Wales is a mountainous region, with a rugged coastline and a proud history, making it the ideal destination for an epic road trip.
With three scenic national parks to explore, a road trip in Wales is filled with beautiful landscapes that will have you reaching for your camera around every turn. There are adventure sports for adrenaline junkies and leisurely strolls for the more laid back. There are perfectly placed castles to wonder at and ancient ruins to discover. Wales is also a drivers paradise with lots of windy roads, over far-reaching vistas.
With so much to see in Wales, a road trip around this country is likely to be busy affair, so where do you start? In this guide I provide a 2-week Wales road trip itinerary, which will enable you to see the main highlights of this beautiful country that I call home.
Disclaimer: Some links in this article are affiliate links, which means that if you purchase through them I receive a small commission, at no extra cost to you. This helps cover the cost of running this blog. Thanks for your support!
Wales Road Trip At A Glance
This Wales itinerary starts in South Wales and picks up Cardiff and the Brecon Beacons (Bannau Brycheiniog), before heading west to the Gower Peninsula. Then the route journeys through Pembrokeshire, picking up multiple highlights such as Tenby, St David's and the Blue Lagoon. Travelling through mid-Wales there is a visit to the Elan Valley before heading northwards to Portmeirion. An exploration of Snowdonia (Eryri) is next on the agenda before venturing out onto Anglesey and finishing with the iconic Conwy Castle.
The itinerary I provide is based on a solo road trip I enjoyed around Wales in my converted campervan, although I have visited many of these places multiple times as day or weekend trips. This itinerary is designed to last two weeks, but if you don't have two weeks to dedicate to a Welsh road trip, you can break it down into smaller sections.
Despite being a small country, it takes time to travel in Wales. The roads in Wales are often small "A" roads, especially around North Wales, Pembrokeshire and the Brecon Beacons. For this reason, I wouldn't recommend trying to visit all of Wales in just one week. Instead, focus on one region, for example South Wales or North Wales.
If you aren't from the UK you will likely arrive in London. From there you can rent a car, jump on the M4 and be in Wales at the first destination in around 3 hours. If starting in Cardiff, tick off all the Cardiff sights first before heading out to Tintern Abbey. From there you can drive directly to the Brecon Beacons.
Wales Road Trip Map
The Best Time Of Year To Visit Wales
Like the rest of the UK, Wales has a generally mild climate. A road trip in Wales can be enjoyed at any time of year as long as you and your vehicle are suitably equipped. Summer is peak season so tourist sites will be busier but the weather is generally warmer, whilst winter is wet but much quieter. Plan your visit according to your wants and needs.
Summer months typically run from June to September and this is when you can expect the driest and warmest months. However, this is certainly not guaranteed and even summer months can be quite wet in patches. This is why Wales is so green after all!
In the winter months from December to March there can be cold periods and snow, although this is usually confined to the mountainous regions, particularly Snowdonia (Eryri). Those with an interest in winter mountaineering would enjoy a road trip to Snowdonia during January and February. However, access to these areas, along the twisty mountain roads will require snow tyres and/or snow chains, particularly for campers and motorhomes.
On our campervan, we have GT maximiler all season tyres which cope with most snowy roads and Michellin material snow chains for when the going gets a little tougher.
Autumn and spring are usually wet months although they are arguably some of the prettiest times to visit Wales. From September to November the trees are drenched in tones of orange and yellow, whilst from April to June the mountains and meadows burst into colour with spring flowers. These are good times to visit Wales for those with an interest in photography.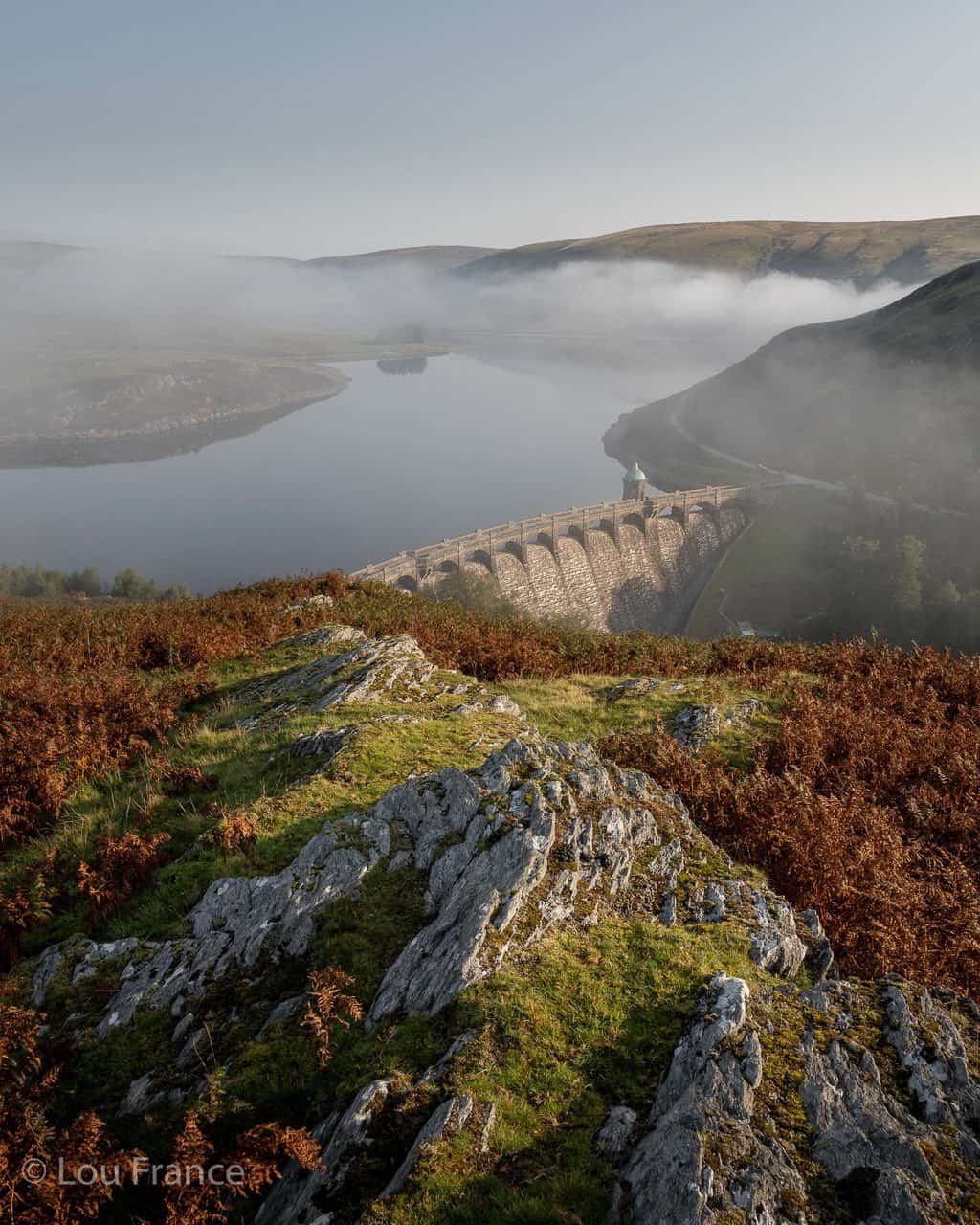 Tintern Abbey – Day 1
We kick off this road trip itinerary with a visit to Wales' most famous Abbey. Tintern Abbey is located in the gorgeous Wye Valley and dates back to the 12th century. The Abbey was abandoned under the reign of Henry VIII but found fame as a tourist attraction, thanks in part to poems by William Wordsworth.
Wandering amongst the ruined masterpiece won't take too much time, so if you want to stretch your legs further you can walk a section of Offas Dyke, which is a walking route that runs the length of the England/Wales border.
With more time you could also visit nearby Chepstow, a historic port town with a fabulous castle nestled on the banks of the River Wye.
Once you've finished exploring the beautiful Wye Valley, take the short drive to Cardiff where you can enjoy the city's vast array of bars and restaurants.
Overnight in Cardiff.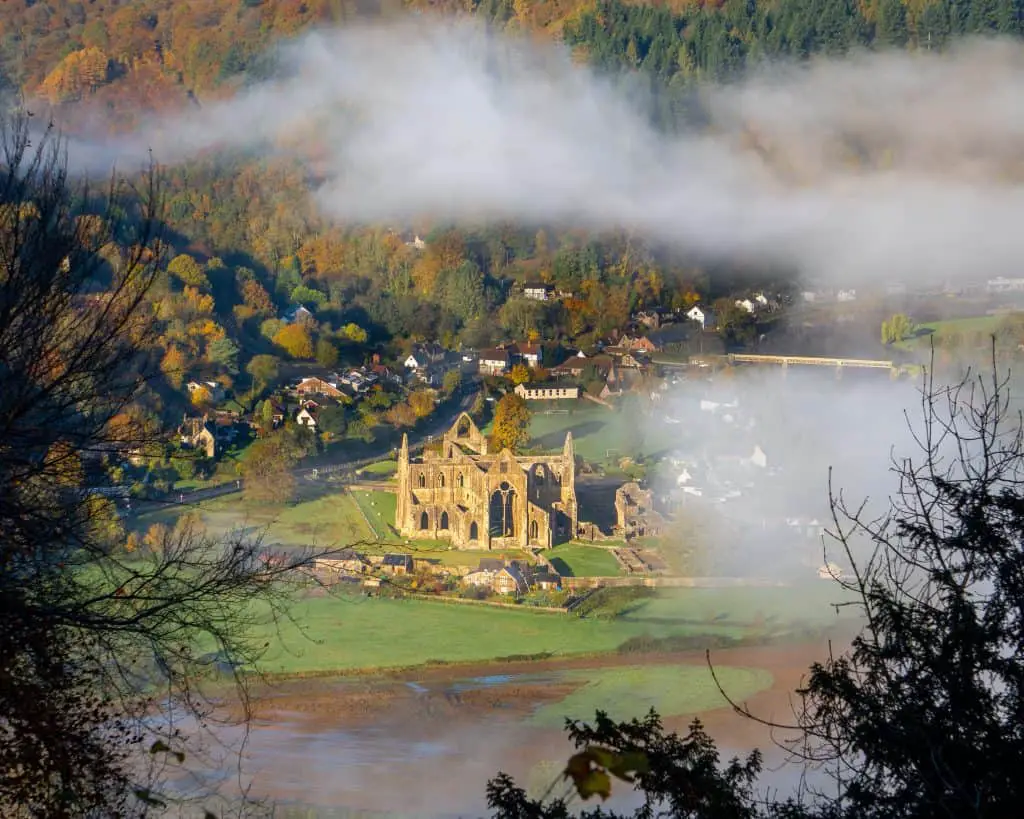 Cardiff – Day 2
Cardiff is the vibrant capital of Wales and the beating heart of Welsh politics. In the city you can visit the Roman-aged Castle, explore the National Museum Cardiff and wander the Victorian Arcades to discover boutique shops and cafes. A short distance from the city centre you can stroll around Cardiff Bay Barrage which is the largest waterfront in Europe.
If you're interested in learning about traditional Welsh culture, lifestyle and architecture, be sure to venture outside of the city, to St Fagans National History Museum.
Overnight in Cardiff.
Click here for a complete guide of things to do in South Wales.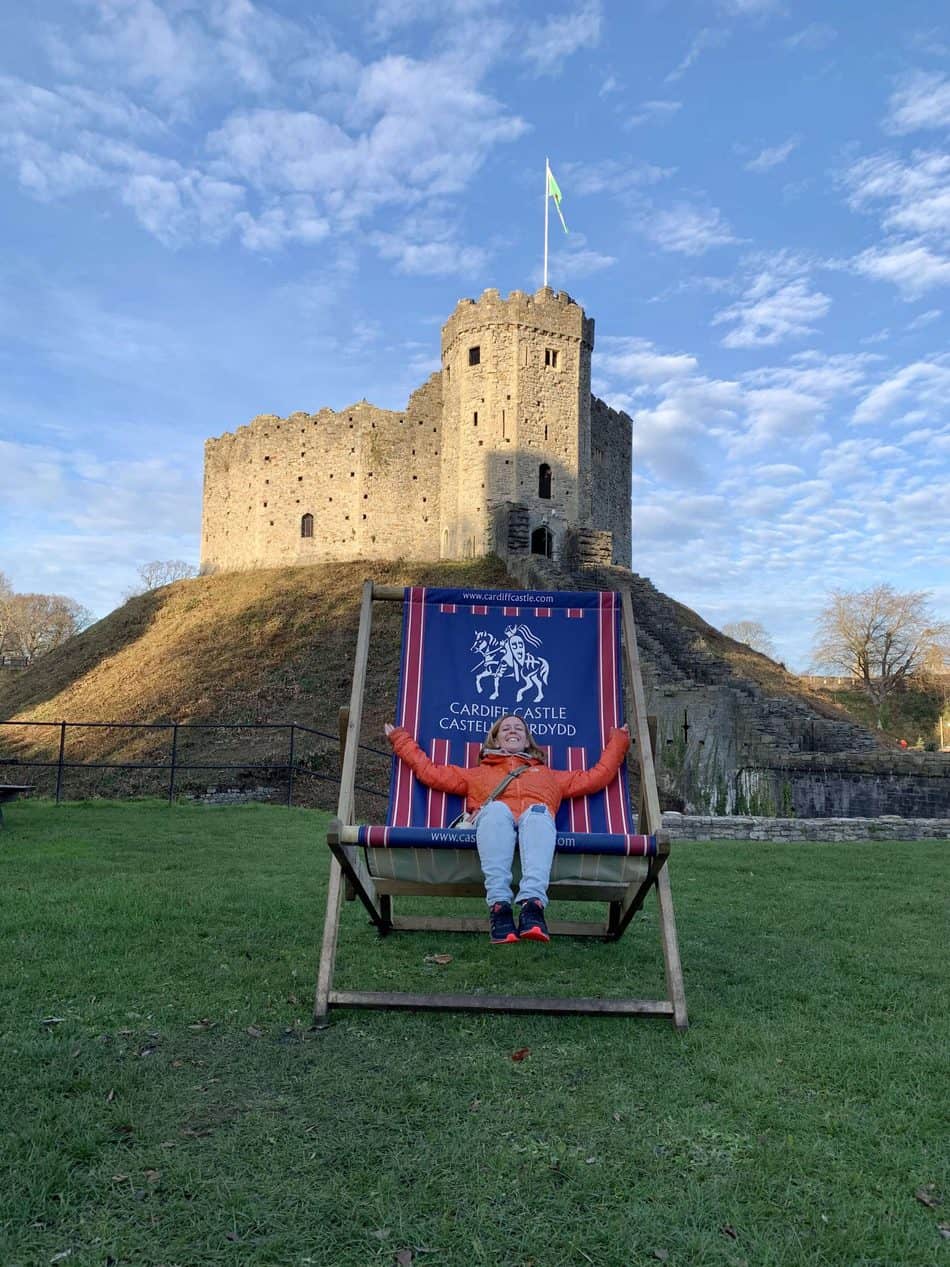 Bannau Brycheiniog (The Brecon Beacons)
– Day 3
Next up, we pay a visit to the first of three national parks in Wales. Bannau Brycheiniog (The Brecon Beacons) is a mountain range that spans the width of South Wales. Locally known as the Beacons, this national park is known for its flat-top peaks, forestries, reservoirs and waterfalls.
Hiking is a popular activity in the Beacons, with the highest and most popular mountain hike being Pen y Fan. For other mountain hikes take a look at this guide. There are also several scenic waterfall walks in the Brecon Beacons and I highly recommend either the Elidr Trail or the Four Falls Trail.
Prefer not to walk alone? If you're looking for a Mountain Leader to guide you on a mountain adventure, please contact me here to discuss rates and availability.
If you're interested in something other than walking, then check out the National Showcaves Centre and  take your adventure underground. Whisky fans should head to Penderyn Distillery, shoppers should head to the quaint market town of Crickhowell, whilst families and train enthusiasts should take a ride on the Brecon Mountain Railway. See this guide for a complete list of things to do in the Brecon Beacons.
Merthyr Tydfil is a good central base for exploring the Brecon Beacons which you can learn more about here. Another good option is the market town of Brecon.
Overnight in Brecon.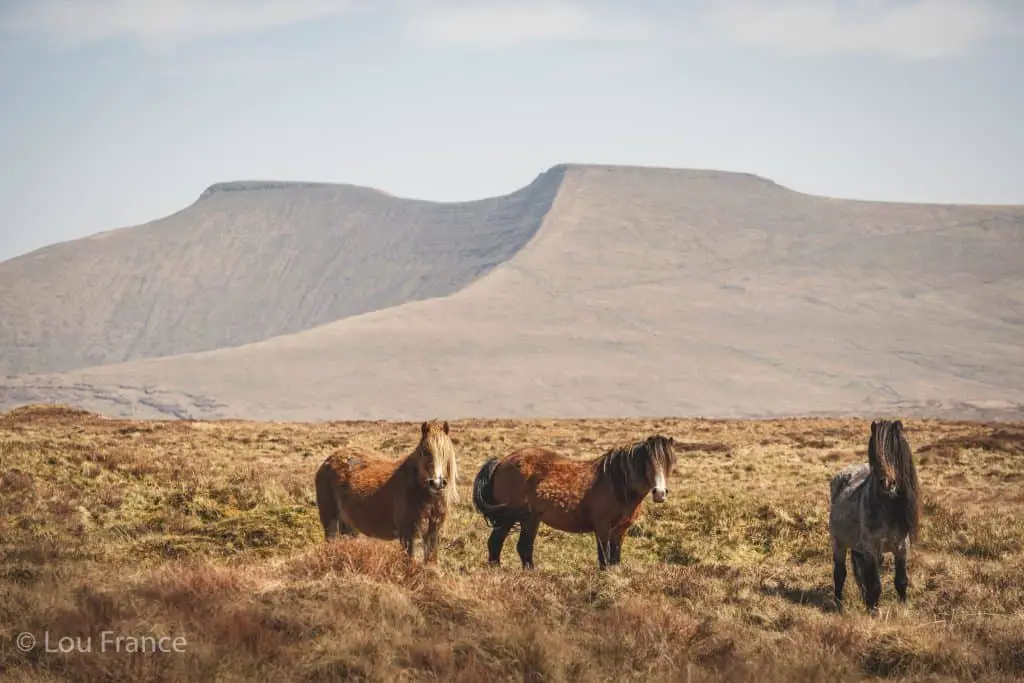 Wales Driving Routes
If you love to drive windy roads with epic scenery, then there are two roads in the Brecon Beacons that you need to add to your road trip.
The Gower Peninsula – Day 4
The next stop on this road trip around Wales is the Gower Peninsula. The Gower was the UK's first Area of Outstanding National Beauty and is home to a selection of beautiful coastal walks. This 46 miles stretch of rugged coastline is part of the Wales Coastal Path which runs around the entire coastline of Wales.
If you want a lovely sandy beach on which to relax I recommend 3 Cliffs Bay or Rhossili. Three Cliffs Bay is accessed by a 20 minute walk from the road but the bay is magnificent, particularly at low tide. The long beach at Rhossili is often voted the best beach in the UK and the walk out onto Worm's Head is a fun activity to enjoy between high tides.
The Gower is also a top location for coasteering and a popular destination for surfing, particularly at Llangenith. After you've finished your outdoor activities on the Gower, head to the Mumbles for a fine selection of restaurants and places to stay.
Discover all the prettiest beaches on the Gower in this article.
Overnight in the Mumbles, Swansea.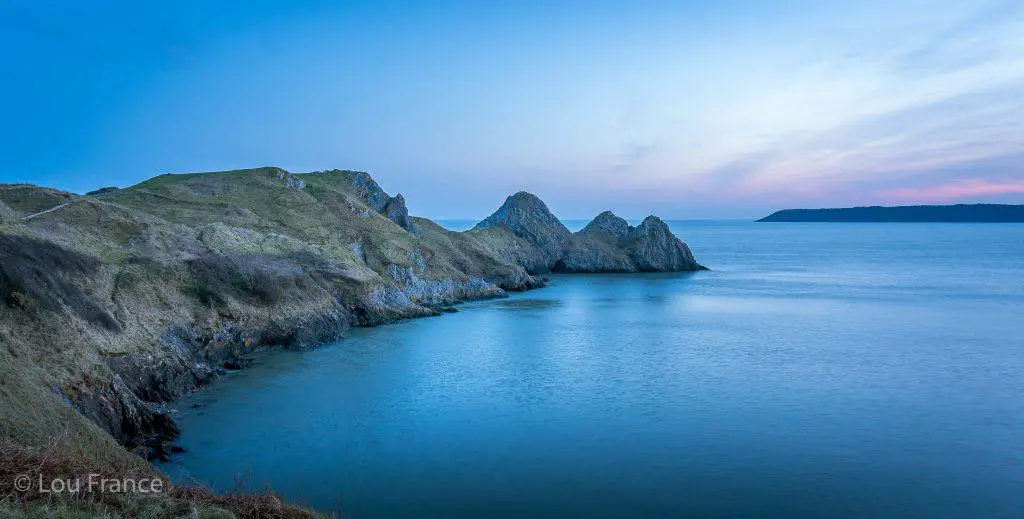 Tenby – Day 5
Moving on from the Gower we begin our journey through Pembrokeshire, which I would argue is the prettiest stretch of coastline in the UK (although I might be slightly biased!). There are so many beautiful things to do and do in Pembrokeshire that it's easy to dedicate an entire road trip in Wales to just this one county. However, on this trip to Wales, I will include the main highlights.
Of all the pretty seaside towns in Wales, my favourite is the historic fishing village of Tenby. Tenby is famed for its gorgeous sandy beaches, from which you can visit St Catherines Island and climb Castle Hill for fabulous views of the town. Around the harbour, you can wander the cobbled streets between charming colourful houses or take a boat trip to Caldey Island.
If you want to extend your time here you could add on a coastal walk. Good options include the Bosherton Lilly Ponds loop, which includes Broad Haven Bay and St Govans Chapel, or visiting Stackpole Quay and walking along to the beautifully secluded Barafundle Bay.
For a more in-depth guide of things to do in and around Tenby, take a look at this guide.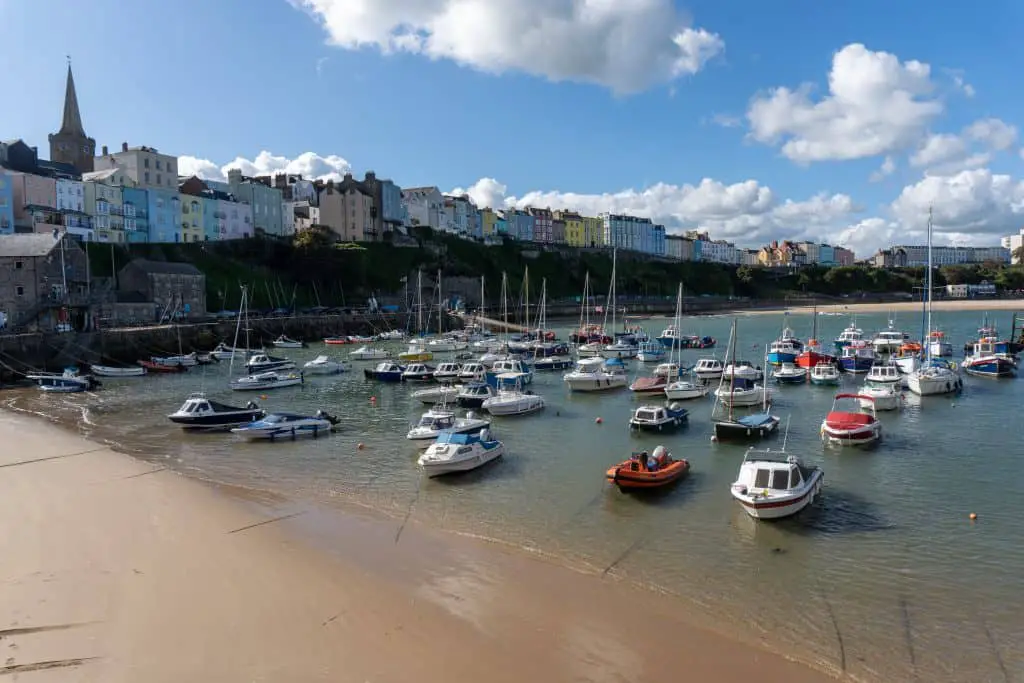 St Govans, The Green Bridge of Wales and St Davids – Day 6
If you didn't walk to St Govan's Chapel yesterday, then I definitely recommend stopping off there on your drive around the coast to St Davids. St Govan's is a 6th-century chapel built into the side of a limestone cliff. Access to the chapel is via a set of steep stairs.
Further along the coast, there is another site worth visiting called the Green Bridge of Wales. This is a natural rock arch that has been carved away from the mainland over many years of erosion. Both of these areas are located in a MOD training area, so be sure to check that it's open and they're not training on the day you plan to visit.
The final destination for today is the UK's smallest city, St Davids. The main attraction here is the impressive St David's Cathedral and the adjacent medieval ruins of the Bishops Palace. Also take some time to wander the pretty narrow streets, peruse the art galleries and grab a bite to eat at one of the many cafes.
Overnight in St Davids.
Did you know? St David is the Patron Saint of Wales (Dewi Sant in Welsh). St David's cathedral is built on the site of a monastery founded by St David and where he is buried and the cathedral is the endpoint for religious pilgrimages.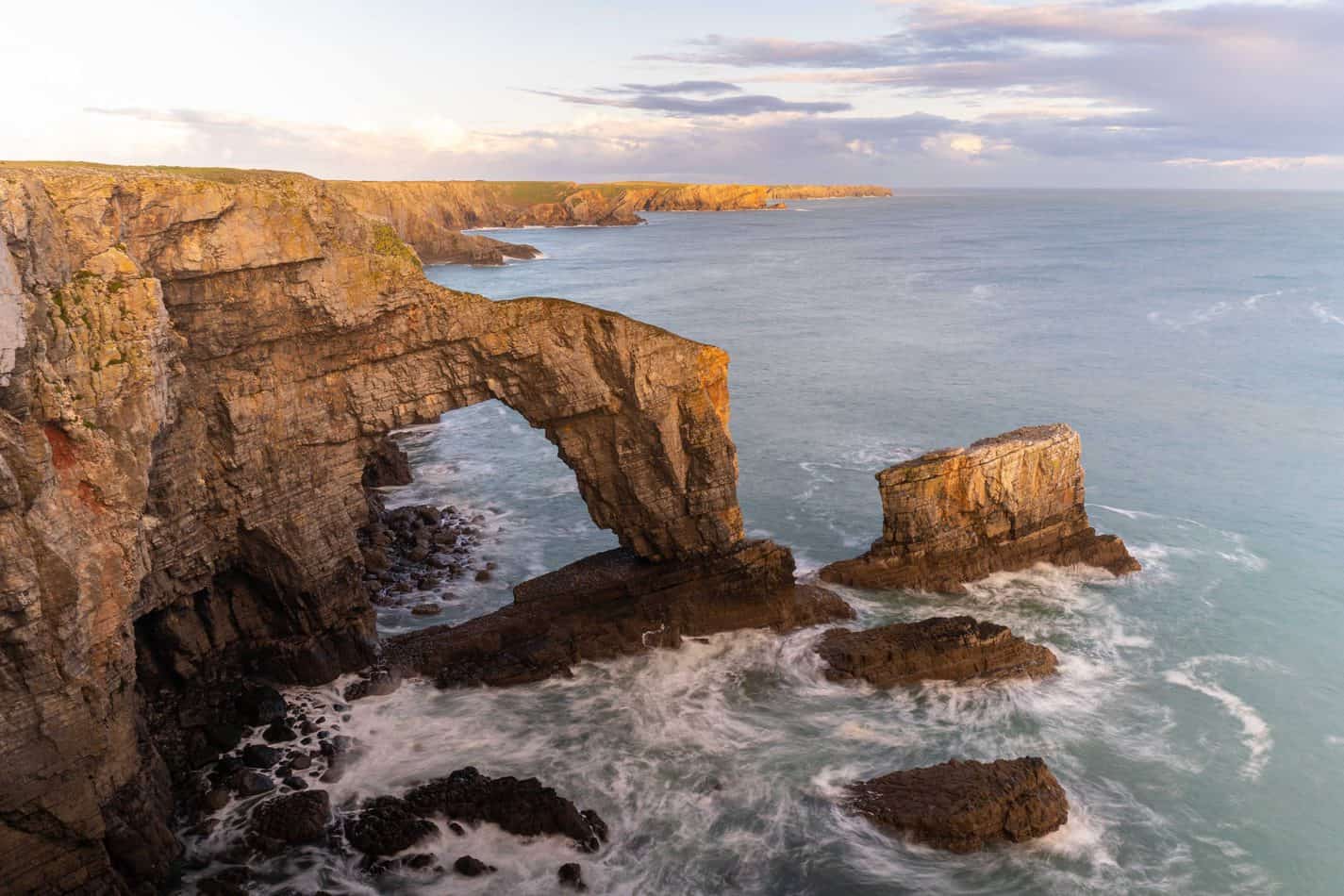 St Davids Head – Day 7
Spend today exploring St David's or if you managed to see all the sites yesterday, then head out to Whitesands Bay. Take to the waters and try your hand at surfing, kayaking or paddle boarding.
Alternatively, walk around St David's Head, which is a stunning peninsula with gorgeous views. Keep your eyes peeled for seals and dolphins.
Overnight in St Davids.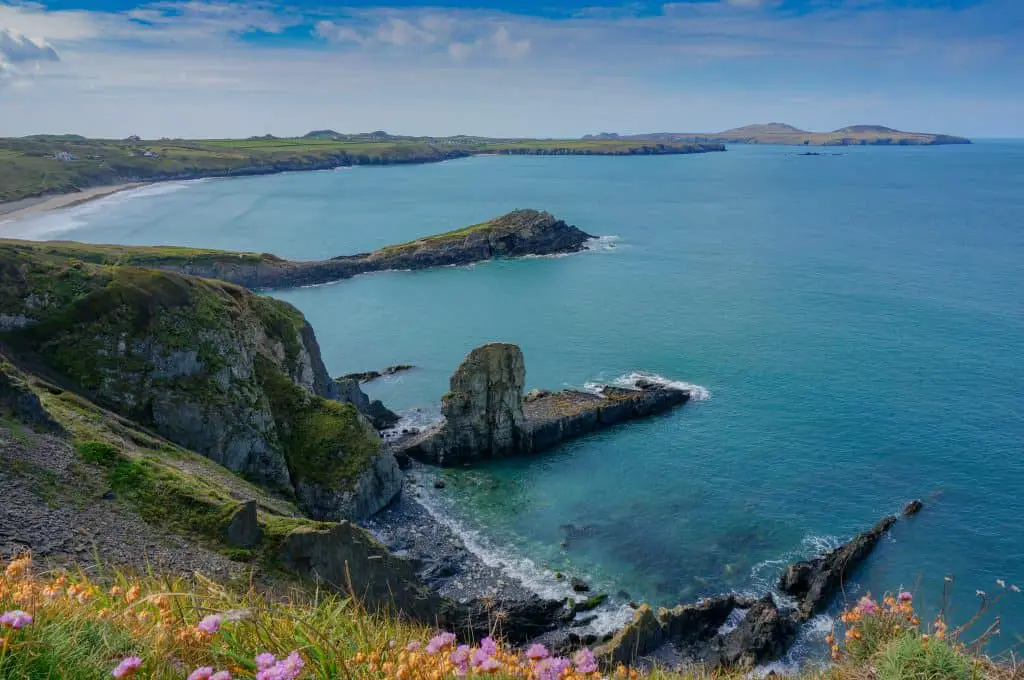 Blue Lagoon, Strumble Head Lighthouse and Fishguard – Day 8
A short drive further around the Pembrokeshire coast from St David's brings you to Abereiddi Bay. At one side of this bay you can find a unique cove known as the Blue Lagoon. This lagoon was originally formed when a channel connecting a quarry to the sea was blasted. Today the Blue Lagoon is a hot spot for coasteering, cliff jumping and other water sports.
Half a day is enough time to explore the Blue Lagoon before moving onto the next stop. Another short drive along the coasts leads to a headland known as Strumble Head. This is a top spot for birdwatching, porpoise spotting or simply admiring the scenery around Stumble Head Lighthouse.
Fishguard is a great place to spend the night with lots of bars and restaurants to choose from.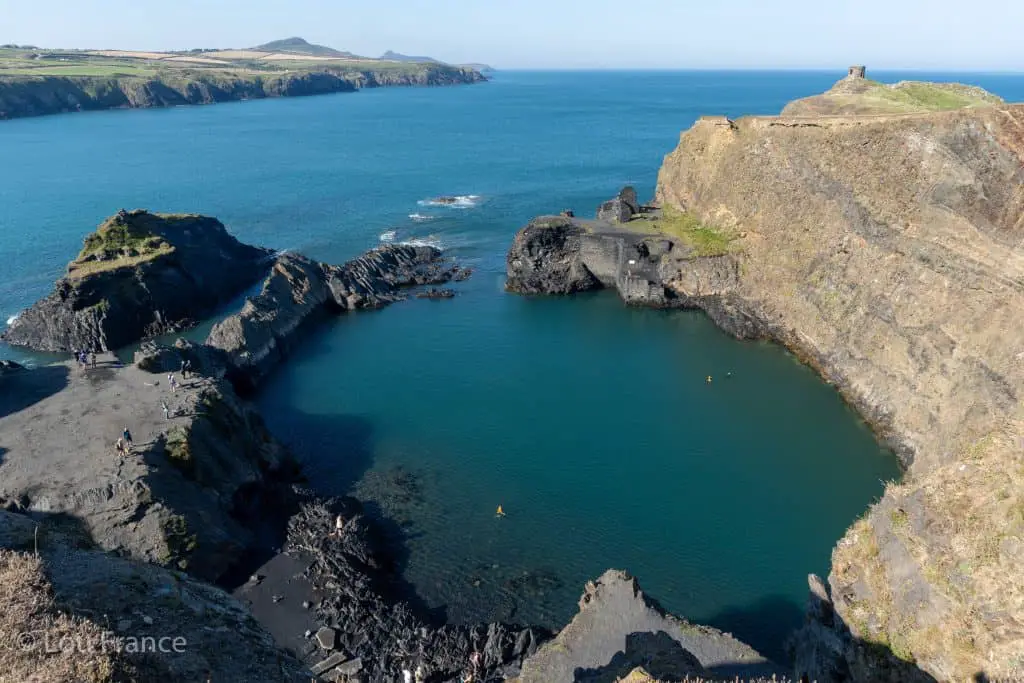 Pentre Ifan and the Elan Valley – Day 9
Rise early to make the short drive into the Preseli Hills and view Wales' most ancient site, Pentre Ifan. Pentre Ifan is a burial chamber that was constructed over 5000 years ago. It's basically the Stone Henge of Wales! This magical place is completely free to visit.
Next up we have a big drive (well big for Wales) to Elan Valley, in Mid-Wales. If you love remote mountain roads then be sure to approach the Elan Valley from the south, so as to include the Abergwesyn Pass. This stretch of single-track road runs from Tregaron to Llanwrtyd Wells and includes a series of steep hairpins called the Devil's Staircase.
The Elan Valley is home to huge Victorian dams and reservoirs as well as 12 sites of special scientific interest and a nature reserve. If your visit coincides with recent heavy rainfall, you will be able to witness the dams in full flow. Tour the valley by car or if you have a bike, switch to two wheels for a more energetic experience.
Pentre Ifan and the Elan Valley both made it onto my top Instagrammable places in Wales list. Discover what else made the list here!
Rhayader is a good option for spending the night.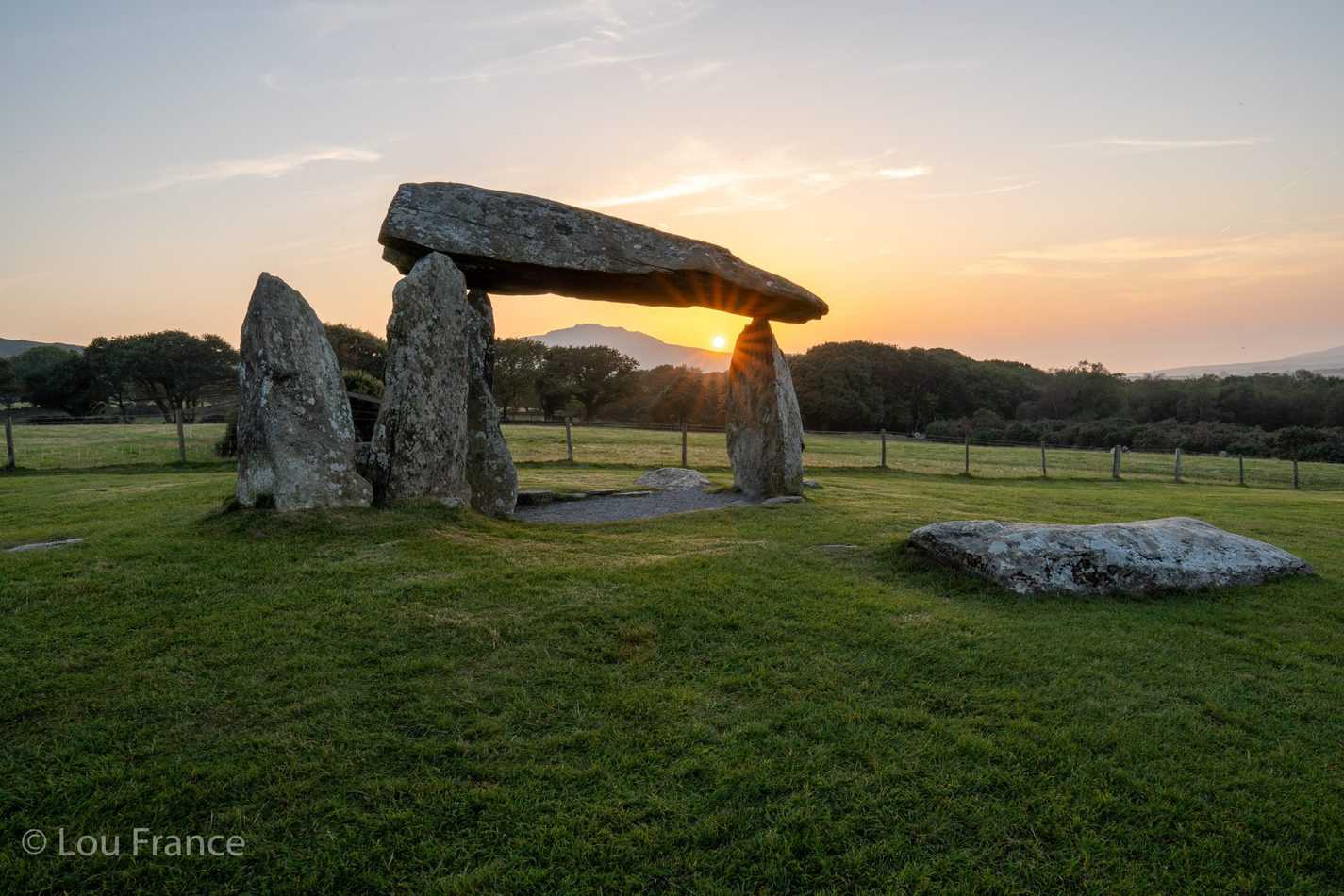 Harlech Castle and Portmeirion – Day 10
Upon leaving the Elan Valley, jump on the Cambrian Way and drive north. For a mountainous drive, continue onto Dolgellau, before heading west towards Barmouth to pick up the Coastal Way. For a longer coastal route, cut across to Machynlleth and join up with the Coastal Way there.
I suggest driving to Harlech where you can take a break to view the magnificent Harlech Castle, before continuing on to Portmeirion. Portmeirion is a standard addition to most Wales itineraries as it's a very unique destination. This Italian-inspired seaside town was purpose built for tourism, sort of like Disneyland but without the cartoon characters.
Wander around the streets lined with colourful buildings, play around on the life-size chessboard and walk down to the waterfront for a stroll around the coast. For the full experience spent the night at the lavish Portmeirion Hotel.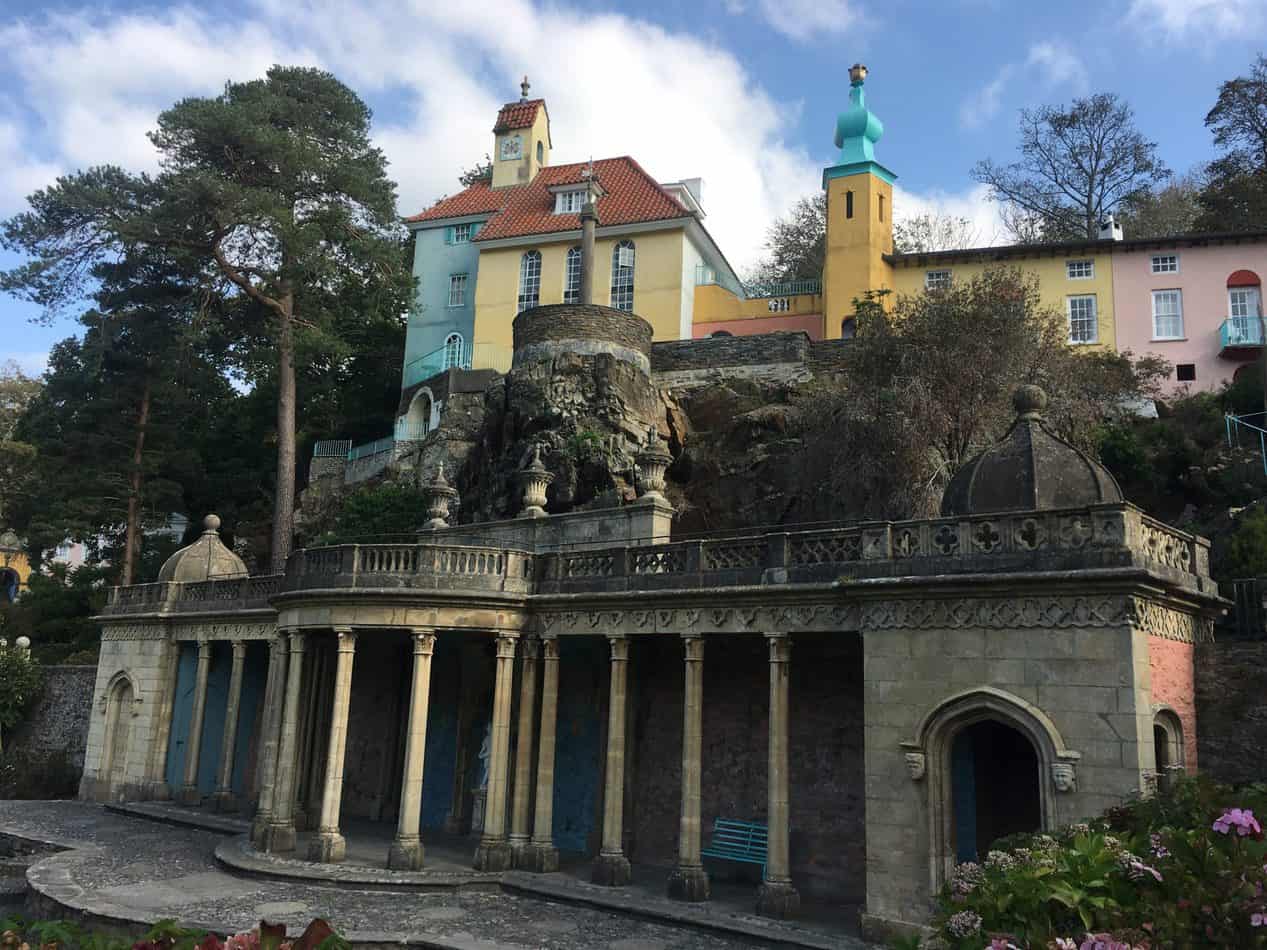 Explore  Eryri (Snowdonia)
– Day 11 & 12
Today we move onto Wales' first national park and the third park on this Wales road trip. This stunning area is dominated by craggy mountain peaks, picturesque waterfalls and lakes as well as miles of scenic coastline. There are lots of things to do in Snowdonia (or Eryri to use its Welsh name), all depending on what interests you.
Snowdonia is the perfect place to get your hiking boots on and take to the hills. Mount Snowdon (Yr Wyddfa) is Wales and England's highest peak and for this reason, is a popular choice. Snowdon also has a train running to it's summit so if you are unable (or unwilling) to hike to the top you can take the Snowdon Mountain Railway from Llanberis.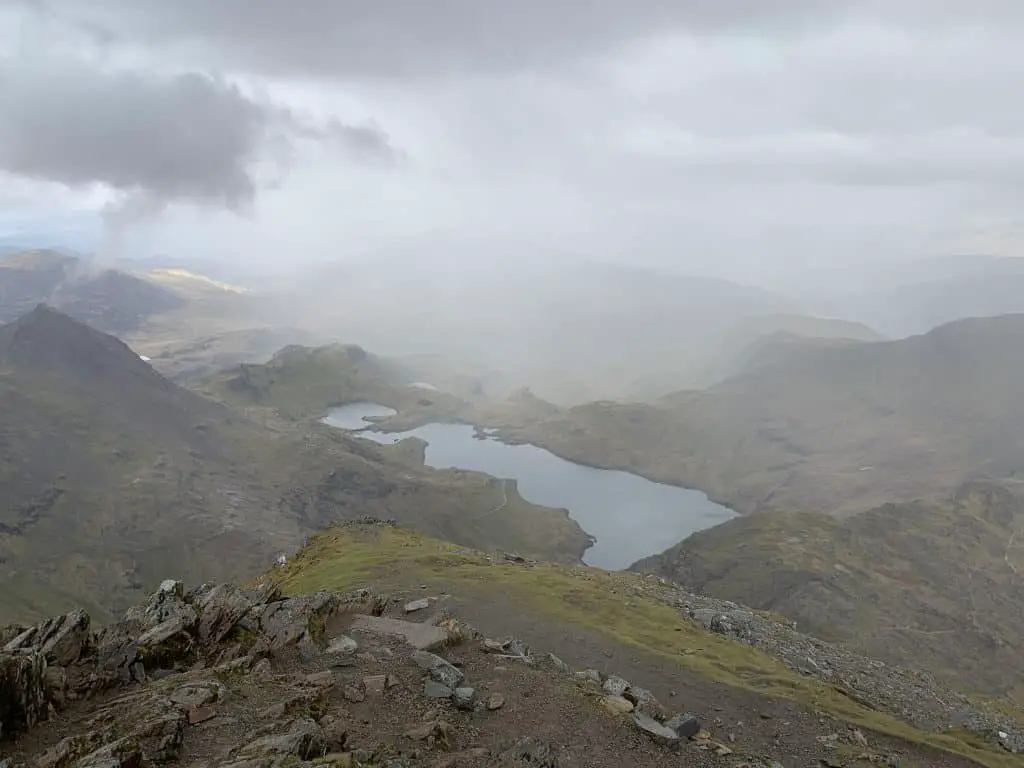 However, there are lots of other great hiking options in Snowdonia (Eryri), some of the best of which are located along the Glyderau range. An easy, low-level walk suitable for families is the trail to the impressive Aber waterfall. Other easy waterfall walks include the Fairy Glen and Conwy falls. Learn more about these Snowdonia waterfalls here or discover more Welsh waterfalls in this guide. 
Prefer not to walk alone? If you're looking for a Mountain Leader to guide you on a mountain adventure, please contact me here to discuss rates and availability.
At Llanberis waterspouts dominate Llyn Padarn whilst at Betws-y-Coed you can find outdoor gear shops and outfitters happy to guide you in the right direction for your chosen outdoor adventure. Dotted around Snowdonia are a collection of Zipworld centres which offer a variety of activities from zip wires to cavernous trampolining. 
For something altogether more relaxing, you could explore Snowdonia by car. Driving from Portmeirion along the A498, the scenic beauty begins as soon as you enter the park. Take some time to explore the pretty village of Beddgelert before you continue on into the mountains. There are various viewpoints with lay-bys to stop at along the way.
Turn left onto the A4086 to drive over Pen-y-Pass, a mountain pass from here many hiking trails of Snowdon begin. This road continues onto Llanberis where there are some accommodation options. Alternatively, drive back over the pass and continue along the A4086 to Betws-y-Coed which is also a good base for your time in Snowdonia.
For a complete guide on what to do in Snowdonia, see this post.
Overnight in Betws-y-Coed.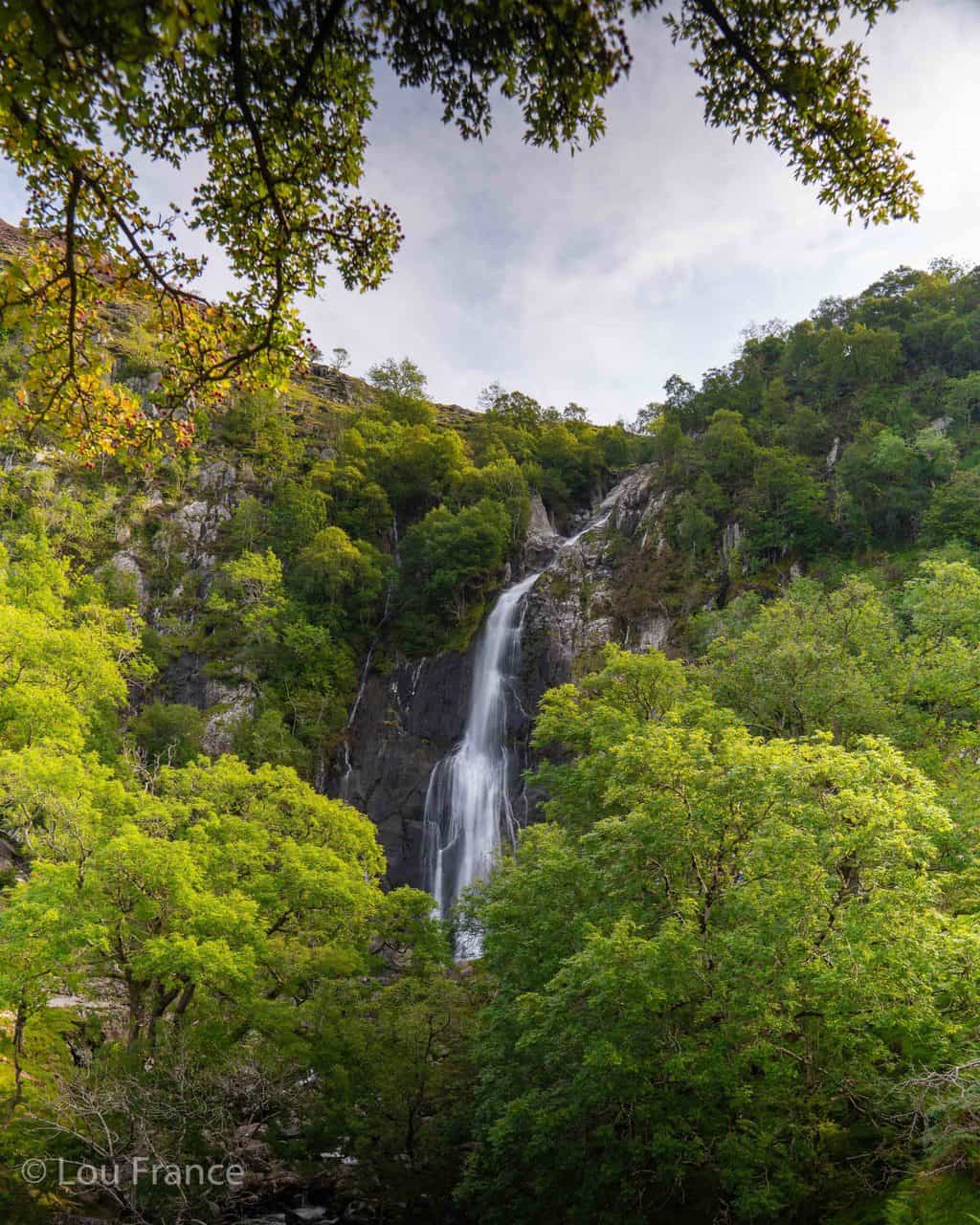 South Stack Lighthouse and Ynys Llanddwyn – Day 13
At the very northern end of Wales you can find Wales' largest island, Anglesey. The island is jam-packed with things to do, ranging from coastal walks, Blue-flag sandy beaches, historic castles and beautifully placed lighthouses.
Two of the most scenic lighthouses on Anglesey are South Stack Lighthouse in the north and Ynys Llanddwyn Lighthouse in the southwest. Ynys Llanddwyn is in fact located on a tidal island off Anglesey in the Newborough Warren National Nature Reserve. Here you can stroll through the woodland, walk out onto the island or simply relax on the beach with views over the Snowdonia range.
Overnight in Bangor.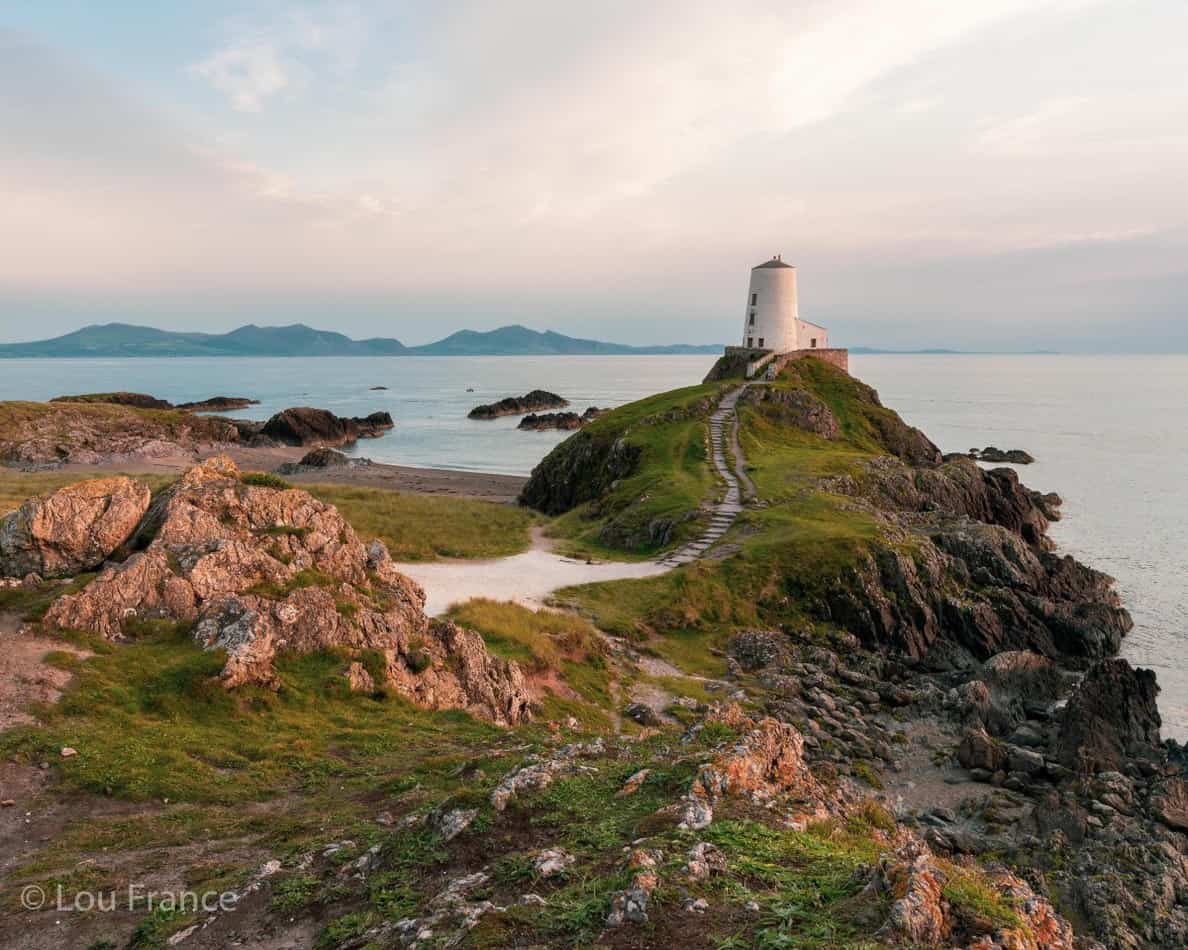 Conwy Castle and Llandudno – Day 14
As you leave Anglesey be sure to drive over the Menai Bridge if you didn't on the way out. This is somewhat of an icon for North Wales and makes it onto top places for photography in Wales.
There are over 600 castles in Wales ranging from ancient ruins to castellated mansions, however the Edward I castles of North Wales are arguably some of the finest, perhaps the greatest of which is Conwy Castle.
For a self guided audio guide tour of Conwy's highlights, click here.
After your visit to this Welsh highlight, take a short drive onwards to the final destination on this trip around Wales, Llandudno. Built in the 1950s by the Mostyn family, Llandudno is Wales's largest seaside resort and home to the longest pier in Wales.
Stroll the promenade with an ice cream, take in a punch and Judy show or kick back on the beach and reflect on an epic Welsh road trip.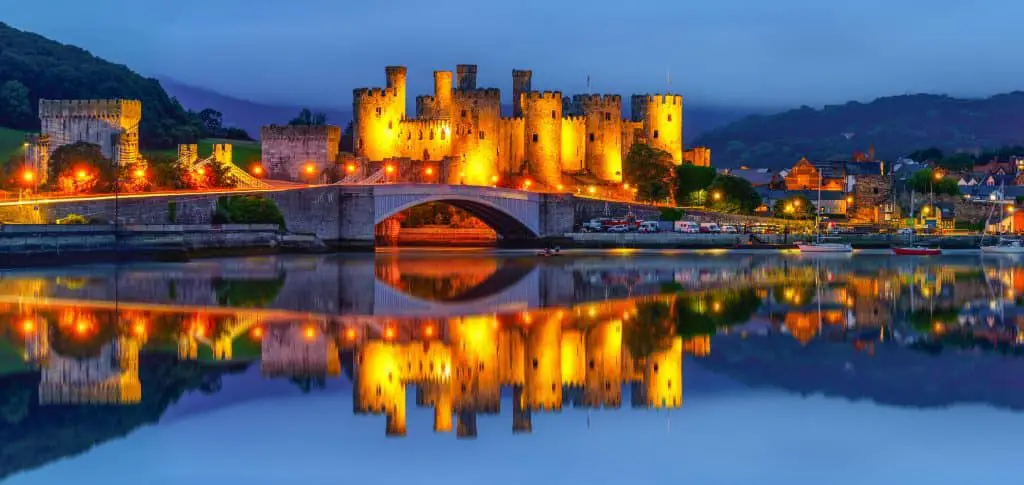 Llangollen – Extra Day
If you are returning your car back to London or are generally heading back in that direction, be sure to stop off in Llangollen and walk along the Pontcysyllte Aqueduct. This UNESCO World Heritage Site is an 18 arched bridge and the longest aqueduct in Britain. It'd be a shame to miss out on visiting this Welsh gem!
For even more places to add to your Welsh bucket list, take a look at this guide.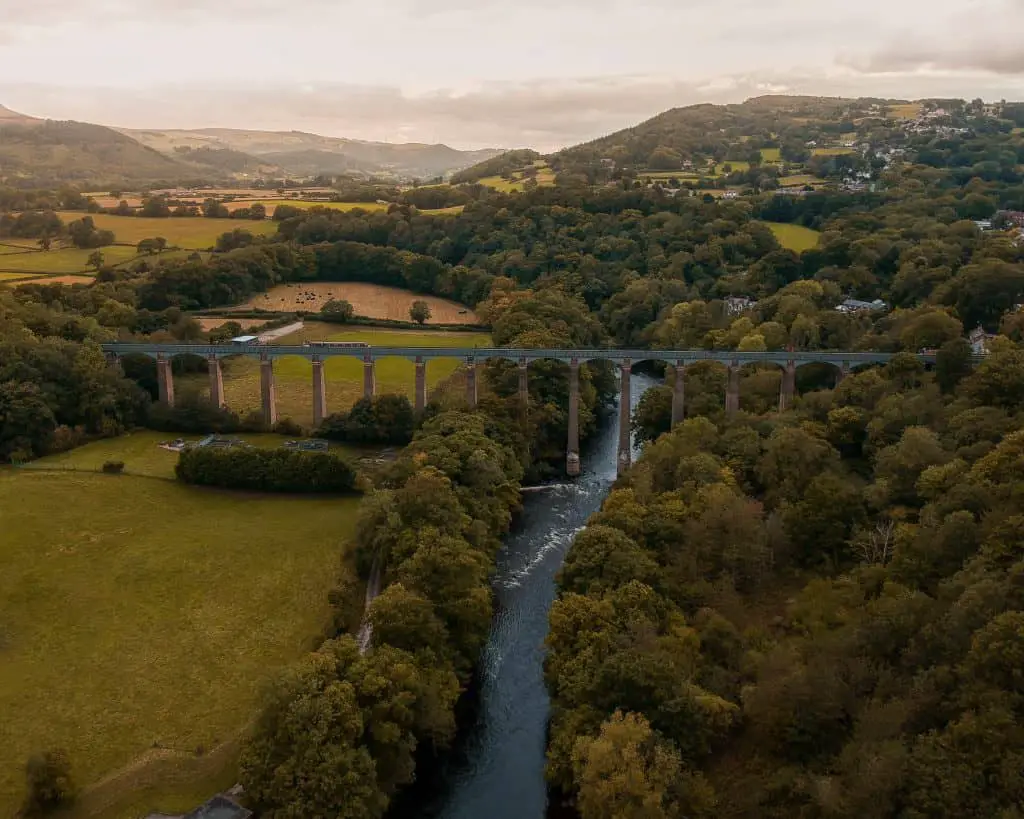 Tips For Driving In Wales
As part of the UK, Wales follows British driving rules and regulations, some of which I will briefly outline. They differ from mainland Europe in several ways.
Drive on the left
At roundabouts give way to traffic on the left
Ensure headlights are converted for driving on the left
All speed limits and distances are in miles rather than kilometers
The speed limit on motorways is 70mph, on country roads it's 60mph and in residential areas it's 30mph, unless otherwise stated.
Wales is a bilingual country and as such all road signs are in Welsh and English. You will become familiar with the word araf which means slow and Ildiwch which means give way. If you're interested in learning a few basics of the Welsh language, take a look at this guide.
If visiting the UK from overseas you will likely need an International Driving Permit so ensure you pick these up before you arrive.
You can find good deals on car rentals here and these can be picked up at International airports as well as major cities such as Cardiff and Swansea.
Road Trip In Wales Summary
Wales is a small but beautiful country, packed with a variety of things to do. There are mountainous landscapes and rugged coastlines to walk along, there are historic castles and ancient sites to visit and there are pretty seaside towns and quaint market villages to explore.
The roads in Wales are often single carriage as they twist and turn through valleys, over the mountains and around the coast. The lack of motorways in Wales means travel is enjoyed at a relaxed pace and should not be rushed.
If you're wondering where to go in Wales, then a two-week itinerary like the one I've described above, is a great way to see the highlights of Wales. The itinerary I provide is quite busy and involves driving on most days but the distances are often short. I hope you like this itinerary and enjoy exploring my beautiful homeland.
Join My Newsletter Today!