Wales is the smallest country on the Isle of Great Britain. It's so small you can travel the length of this mountainous land in under 5 hours!
However, despite it's small size Wales definitely packs a big punch and a visit to this culturally rich country should not be rushed.
With over 600 castles, Wales is referred to as the castle capital of Europe. There are nearly 33,000km of walking paths to wander and 3 national parks explore. There are award winning beaches, the fastest zipline in the world, a language as old as the Britons, oh and we have a dragon as our national flag!
Have I sold you on it yet?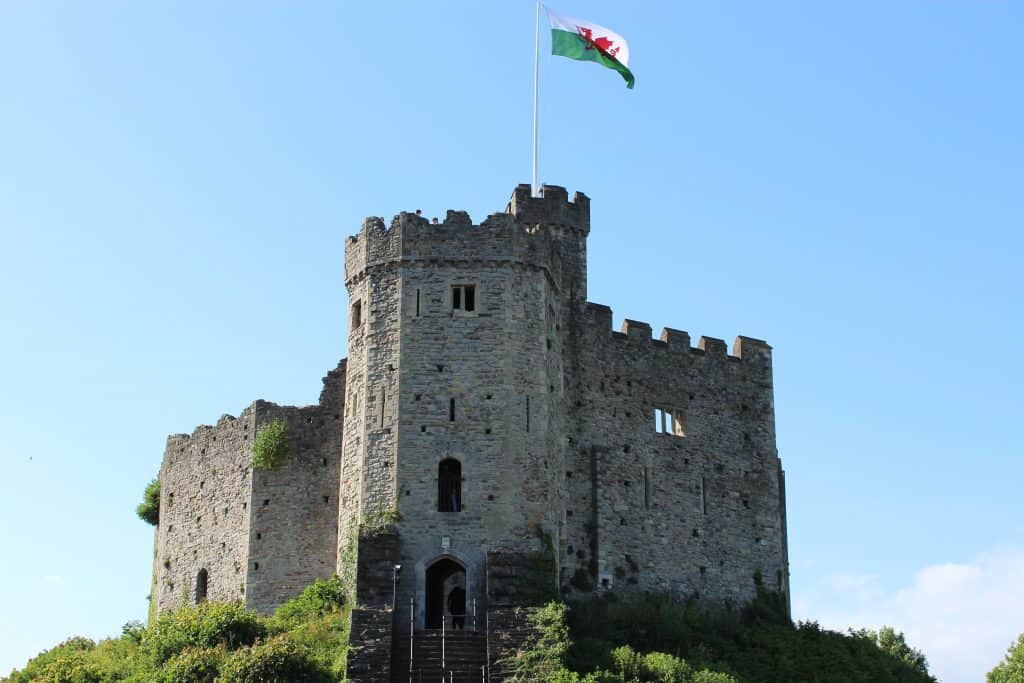 Despite spending the last decade travelling the world, I always look forward to coming home and exploring more of what my Welsh homeland has to offer.
So, as a proud Welsh woman born and bred in the valleys of South Wales, I want to share my thoughts on the best places to visit in Wales.
The Top 15 Places To Visit In Wales
1. Visit Wales highest peak – Mount Snowdon
As a country carved by glaciers in the last ice age, many of the top attractions in Wales involve our most plentiful asset – mountains. It's quite fitting therefore, that the top thing to do in Wales is to visit the country's highest mountain, Mount Snowdon. 
Snowdon is found in Snowdonia National Park, which offers spectacular vistas around every corner and has recently been added to the UNESO World Heritage List. 
Mount Snowdon or Yr Wyddfa in Welsh, is 1085m and is the only major peak in the UK to have a train that runs to the summit. For this quirky uniqueness alone, it's worth taking a ride on the Snowdon Mountain railway.  
Alternatively, for the full mountain experience I recommend hiking to the top. There are several hiking routes to the summit of Snowdon, which I describe in detail in this handy guide. Alternatively, if you're a mountain lover who wants to enjoy a quieter hike in Snowdonia National Park, take a look at this guide.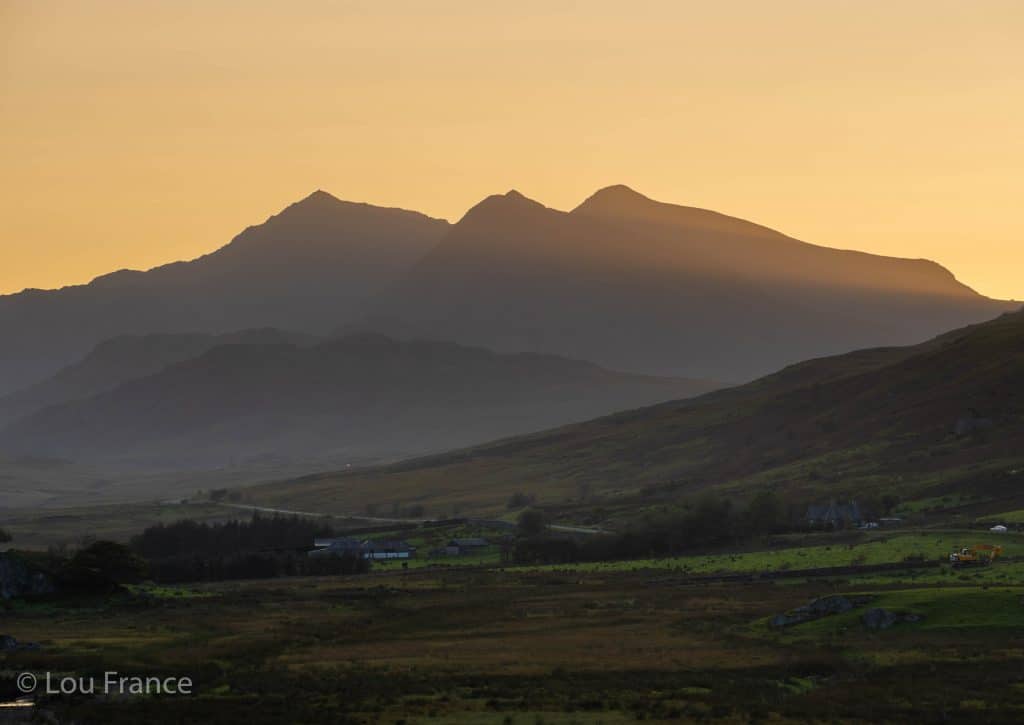 2. Spend a day at Bike Park Wales, Merthyr Tydfil
Wales has a great network of cycle routes to enjoy but for more adventurous mountain biking, I highly recommend a trip to Bike Park Wales on the outskirts of my home town, Merthyr Tydfil.
Situated on a forested hillside, Bike Park Wales is the only mountain biking centre in the UK that provides an uplift service. That means you get all the fun of the downhill without all the effort of the uphill. Winner!
At Bike Park Wales there are 40 colour graded trails for all abilities. They offer bike rental, coaching sessions and have a cafe which even serves bottles of their locally brewed ale. Popularity here has soared in recent years so be sure to book your passes in advance.
For more things to do in Merthyr Tydfil, take a look at this guide.
3. Visit Anglesey
Anglesey or Ynys Mon is Wales' largest island and offers visitors an array of activities to enjoy. Much of the coastline around Anglesey has been declared An Area of Outstanding Beauty, making it a beautiful place to visit in Wales. The coastline is ideal for walkers and many of the beaches are Award Winning.
In the south west you can visit a town with the longest place name in Europe: Llanfairpwllgwyngyllgogerychwyrndrobwllllantysiliogogogoch.
If you buy me a pint I'll say it for you 😉
The town was given this name by a local man as a marketing ploy and you have to admit it works! In the south east you can visit the moated castle of Beaumaris, which was the last of Edward I's castles.
However, my personal favourite thing to do in Angelsey is to visit the tidal island of Ynys Llanddwyn. With it's picturesque lighthouse and the 16th century chapel St Dwynwen (the Welsh Patron Saint of Lovers), it's surly one of the top places to go in Wales.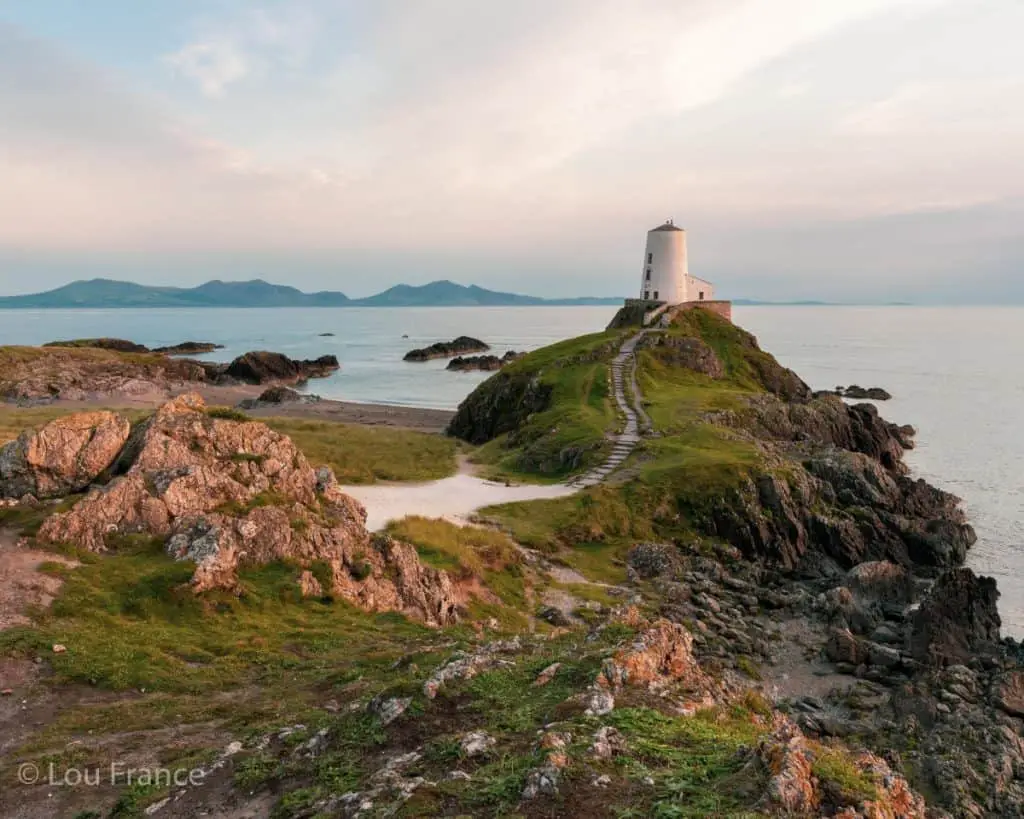 4. Experience the worlds fastest zipline at Zipworld
ZIpworld has helped transform some of Wales' old quarries and mines into fun outdoor adventure playgrounds. Zipworld has several sites in North Wales and a newly opened site in South Wales.
At Bounce Below you can jump around on trampolines in a dimly lit slate cavern which is a serious amount of fun, although massively exhausting! At Penrhyn Quarry you can race around on go-karts or if you're brave enough try out Velocity 2 – the world's fastest zipline.
Other activities include roller coasters, tree top wires and even plummeting 100ft from a trap door!
5. Visit the smallest city in Wales – St David's
St David's is a charming little city in Pembrokeshire, West Wales. In fact, it is the smallest city in the UK and about as far west as you can go in Wales. The city is built on the site of a monastery founded by the patron saint of Wales, St David (Dewi Sant)
Given the history of this city, your trip should of course include a visit to St David's Cathedral. Also pay a visit to the adjacent medieval ruins of Bishops Palace.
After the history fix is complete be sure to wander around the pretty narrow streets, peeking your head into the numerous art galleries, cafes and it's one and only pub! Then head out to the stunning Whitesands Bay.
From this sandy beach you can enjoy some of the best surfing Wales has to offer. Alternatively, if you'd prefer to keep your feet dry, visit St Davids Head for a breath taking walk around the peninsula. Keep your eyes open for dolphins and seals!
Check out the video below to see if you can spot seals hanging out at St davids Head!
6. Explore the capital city of Cardiff 
Not all capital cities are worth a visit but Cardiff most certainly is. Cardiff is a vibrant city which has a little something for everyone and makes it one of the best places to go in Wales.
At the centre of the city there is (of course!) a castle. Opposite Cardiff Castle you can find the Victorian Arcades which are filled with boutique shops. The nearby streets are filled with restaurants and bars which offer a great night out, especially after a Welsh rugby match! 
For an exploration of the seafront head out to Cardiff Bay Barrage, which is Europe's largest waterfront. If you're looking for adventure here, try white water rafting or indoor surfing at Cardiff International White Water. The Bay is also home to the Senedd and is therefore the beating heart of Welsh Politics.
7. Experience a slice of Italy at Portmeirion
Portmeirion is a quaint, Italian-inspired seaside town on the coast of Northwest Wales. I'll be honest and say I found the visit a little strange as it's sort of a themed city. Kinda like visiting Disneyland. However, it is pretty and definitely one of the must see places in Wales.
After exploring the small streets and giant chess board (yup!), allow some time to wander down to the waterfront for a stroll around the coast. You could even spend the night in the village at the beautiful Portmeirion Hotel.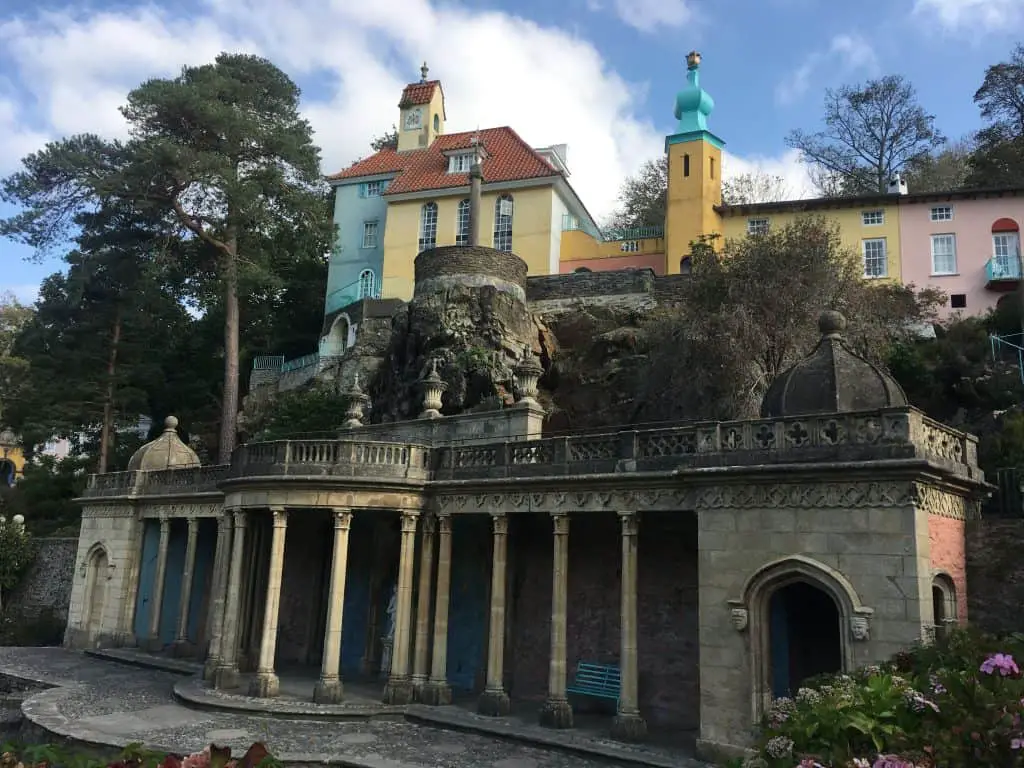 8. Rediscover Literature at Hay-on-Wye
Hay-on-Wye is a small market town in the County of Powys, close to the English border. As a child my mum and I would take regular visits to Hay-on-Wye on the hunt for interesting or unusual books.
Today Hay-on-Wye has over twenty bookstores to keep literary lovers enthralled. But a visit to Hay-on-Wye is as much about the buildings that house the books, as it is about the books themselves. The book stores vary from castles to boutique stores, to simple book shelves on the streets.
Every year Hay-on-Wye hosts the Hay Festival of Literature and Arts, aka the Hay Festival. This festival lasts for 10 days and was described by Bill Clinton as the "Woodstock of the mind."
If you plan your visit for a Thursday you can also enjoy Market Day, a tradition that has been running in the town for hundreds of years. In the market you can find books (of course), antiques and locally produced food.
9. Explore St Govan's Chapel and the Green Bridge of Wales 
Founded in the 6th century, St Govan's is a remarkable little chapel built into the side of a limestone cliff in Pembrokeshire, West Wales. I first discovered St Govan's purely by accident, whilst doing a hike from Bosherton.
Access to the chapel is a via a steep set of stairs. Legend has it that if you count the stairs on the way down and then again on the way back up, the number is never the same! Surely it's well worth a visit just to find out?!
5km further around on the Wales Coastal path from St Govan's you can find another highlight of the Pembrokeshire coast, the Green Bridge of Wales. This is a natural rock arch which has been carved away from the mainland by erosion. You can also find the Elegug sea stacks nearby which were once arches similar to the Green Bridge.
Did you know? The Wales Coastal Path is 870 miles long and is the first path in the world to follow a country's coastline in its entirety. It has also been voted the second prettiest coastal path in the world!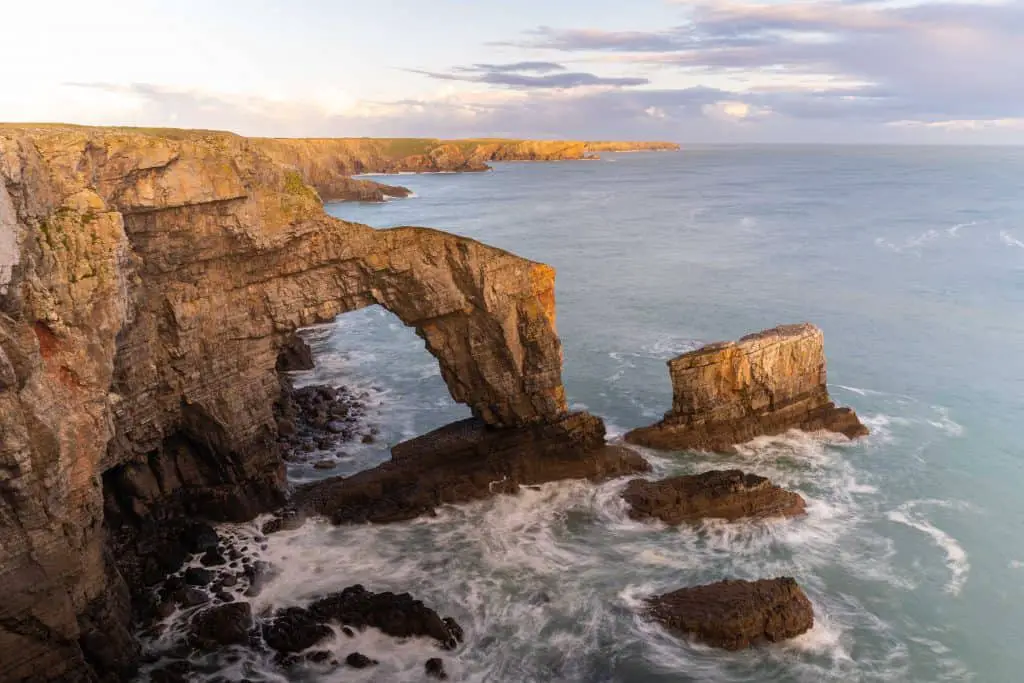 10. Visit Wales' Prettiest Seaside Town, Tenby
Wales has many pretty seaside towns which are contenders for this list however my personal favourite is Tenby. I spent many a childhood holiday playing on Tenby's famous beaches but this seaside town is also packed with charm and history.
Tenby is a historic fishing village with gorgeous colourful houses dotted around its harbour. These are best enjoyed with a relaxing stroll during the soft golden tones just before sunset.
In 2019 Castle Beach in Tenby was voted the UK's best beach by the Sunday Times. This beach is the smallest of Tenby's beaches. From Castle Beach at low tide you can access St Catherine's island and fort. To the north of the beach climb the steps to Castle Hill which houses the remains of Tenby Castle. 
To learn all about the best things to do in Tenby, take a look at this guide.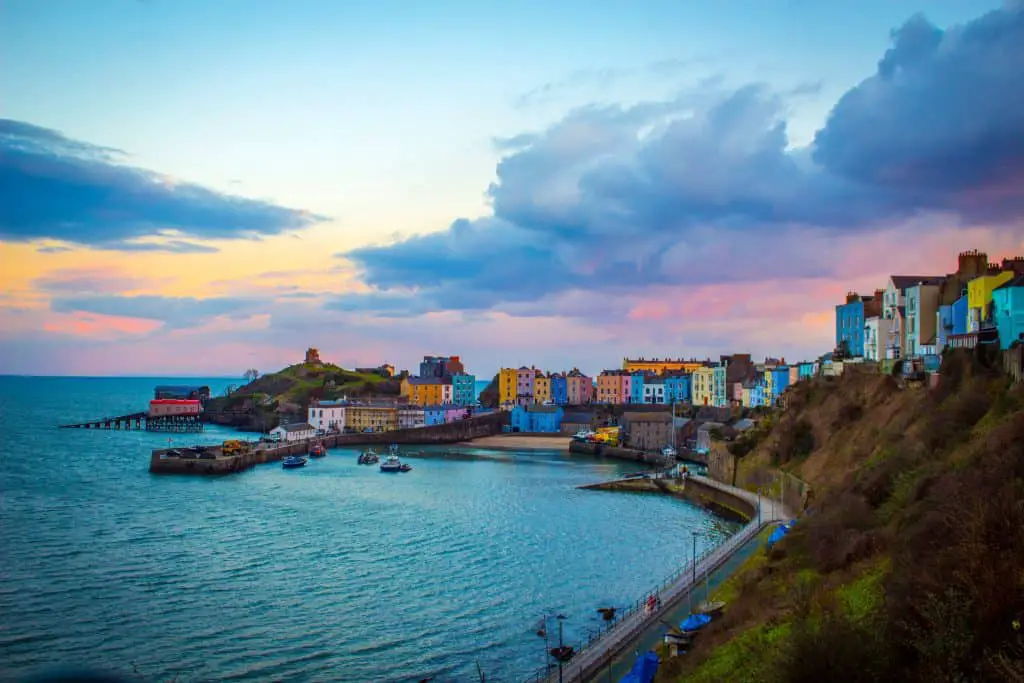 11. Take a trip to Waterfall country in the Brecon Beacons
Wales has an abundance of waterfalls and since the country receives so much rain every year they are often flowing at full pace. Many of Wales' most beautiful waterfalls are spread out around the country however there is one area in South Wales which has more waterfalls per square mile than anywhere else in the country. This area is known as Waterfall Country.
In Waterfall Country there are several waterfall trails to enjoy, however the most popular is the Four Falls Trail. On this walk you can visit four waterfalls and at the final fall, Sgwd yr Eira there is the option to walk behind the powerful cascade.
For more information on the 4 falls trail, take a look at this guide.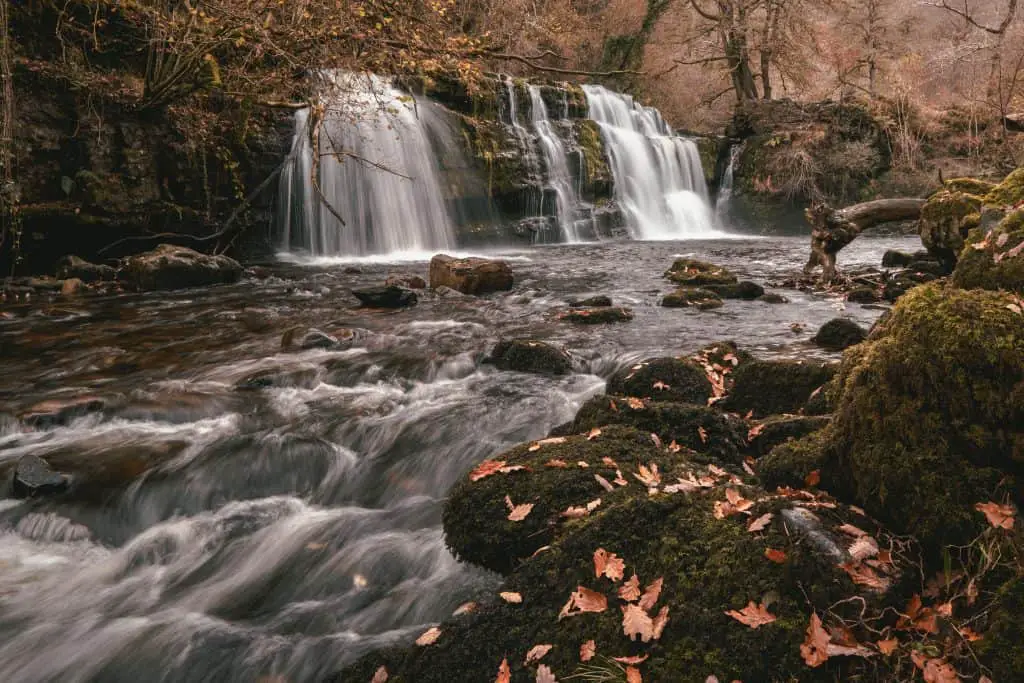 12. Walk along Pontcysyllte Aqueduct, Llangollen
As a UNESCO World Heritage Site, the Pontcysyllte Aqueduct near Llangollen is definitely one of the top things to see in Wales. This 18 arched bridge is the longest aqueduct in Britain and carries the Llangollen canal over the River Dee.
You will need a head for heights if you want to walk over the 306.9m bridge but there are also walking trails which lead both upstream and downstream from the bridge itself. Both of these trails offer fine views of this impressive structure.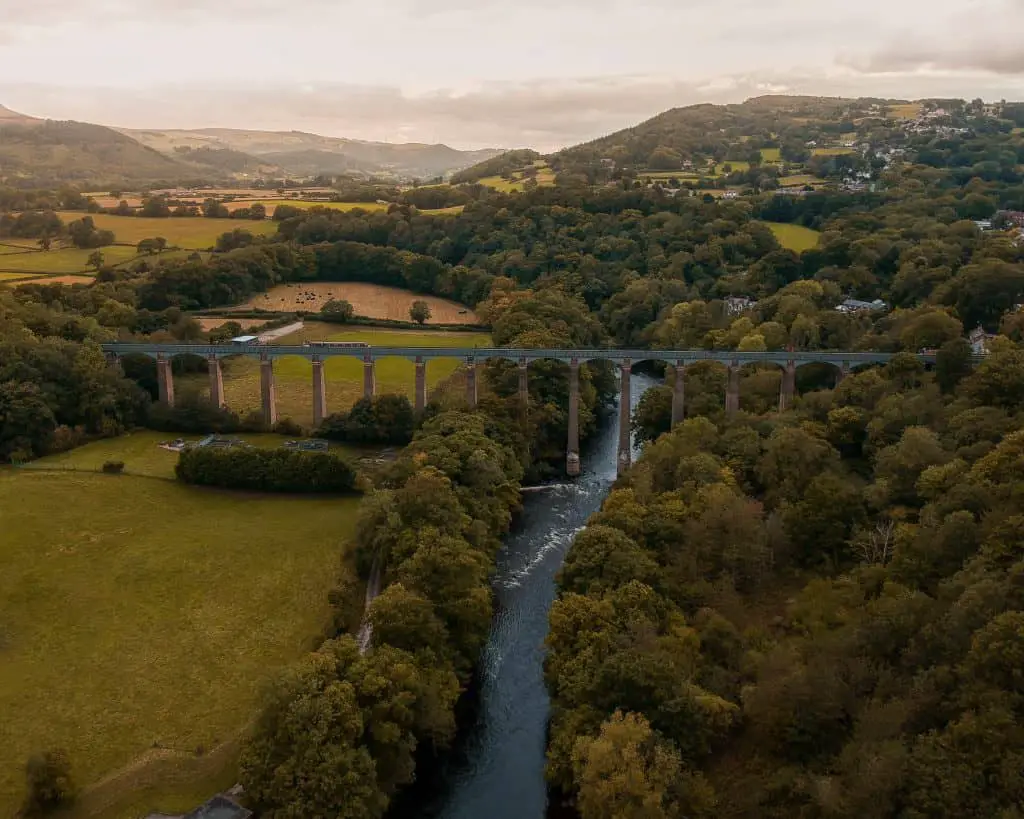 13. Explore Conwy Castle
Wales has so many castles you could visit one every day for a year and still not see them all. I even went to school in a castle (very Harry Potter I know!), so deciding which castle to put on this list was a difficult task. However, Conwy Castle is surly one of Wales' top places to visit and makes it to the top of my Welsh castles list.
Conwy Castle is set on the banks of the river Conwy and has Snowdonia National Park looming in the distance. Conwy castle is arguably the most impressive of Edward I Welsh castles, which UNESCO considers one of the finest examples of 13/14th century military architecture in Europe. Edward's Welsh castles are another of Wales' World Heritage sites.
Explore the battlements on your visit and be sure to arrive early to avoid the crowds.
Discover more about castles in North Wales in this guide.
14. See epic Victorian dams in the Elan valley
The Elan Valley showcases an epic feat of civil engineering as well as outstanding natural beauty, all in one hit.
Over one hundred years ago the Elan Valley was partly flooded with six dams and reservoirs in order to provide safe drinking water for Birmingham. But this once contentious project built out of necessity, has since become an area for visitors to revel in.
On the Estate there are 12 Sites of Special Scientific Interest and the Claerwen National Nature Reserve. It is the most important area for land birds in Wales and has been awarded International Dark Sky Status.
Try and visit Elan Valley after heavy rain so you can see the dams in full flow. For me, Graig Goch and Pen y Garreg are the most impressive dams on the Elan river but they are all impressive in their own right. Elan valley can be explored on foot but also has great cycle trails, so bring your bike and enjoy cycling through this special part of mid-Wales.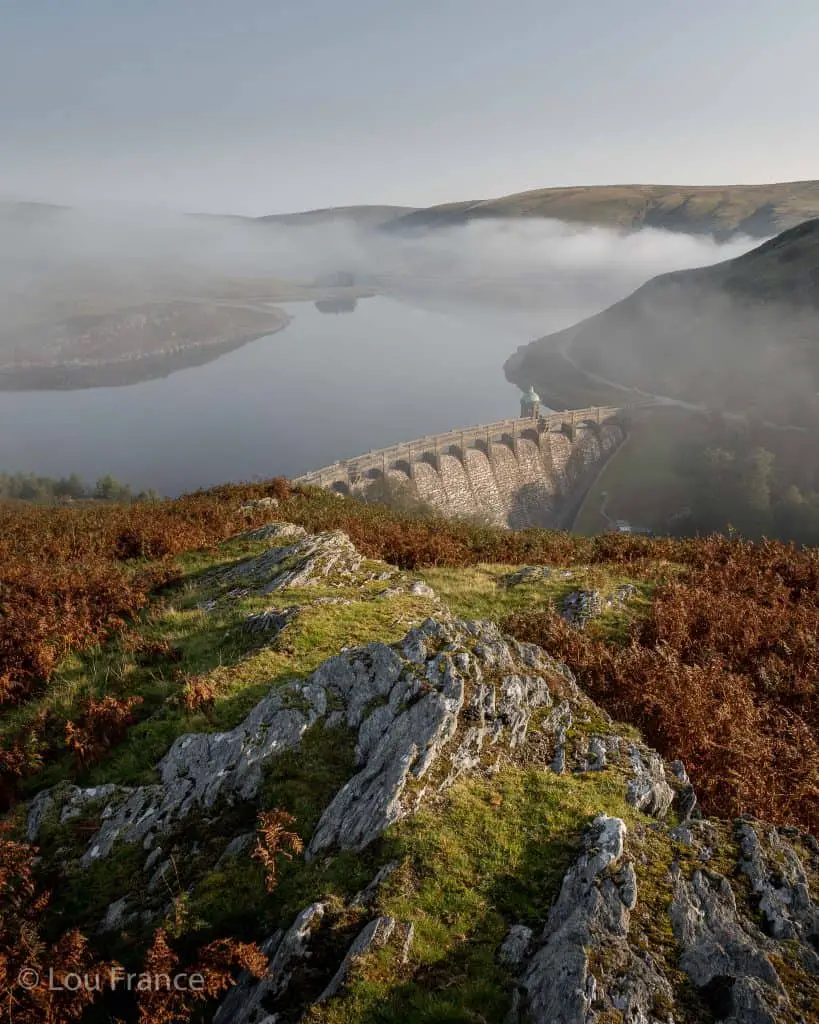 15. Walk along the Gower Peninsula
The Gower was the UK's first Area of Outstanding Natural Beauty and on a visit to this rugged peninsula you'll quickly discover why. There are cliff-edged hikes to explore, beautiful beaches to relax on and multiple water sports to enjoy.
Located at the far end of the peninsula, Rhossili beach has been voted one of the top 10 beaches in the world and I'd certainly recommend a visit. If the tide is right, venture out onto the tidal island of Worm's Head. This part of the Gower is also popular with surfers and coasteerers. Both super fun activities but brace yourself for the cold waters!
Experience more beautiful sandy beaches at 3 Cliffs bay, Port Eynon and Oxwich or for a pebble beach try Pwll Du. If you're in need of a castle fix try Woebley, Pennard or Oxwich.
For more information about walks in the Gower, take a look at this guide.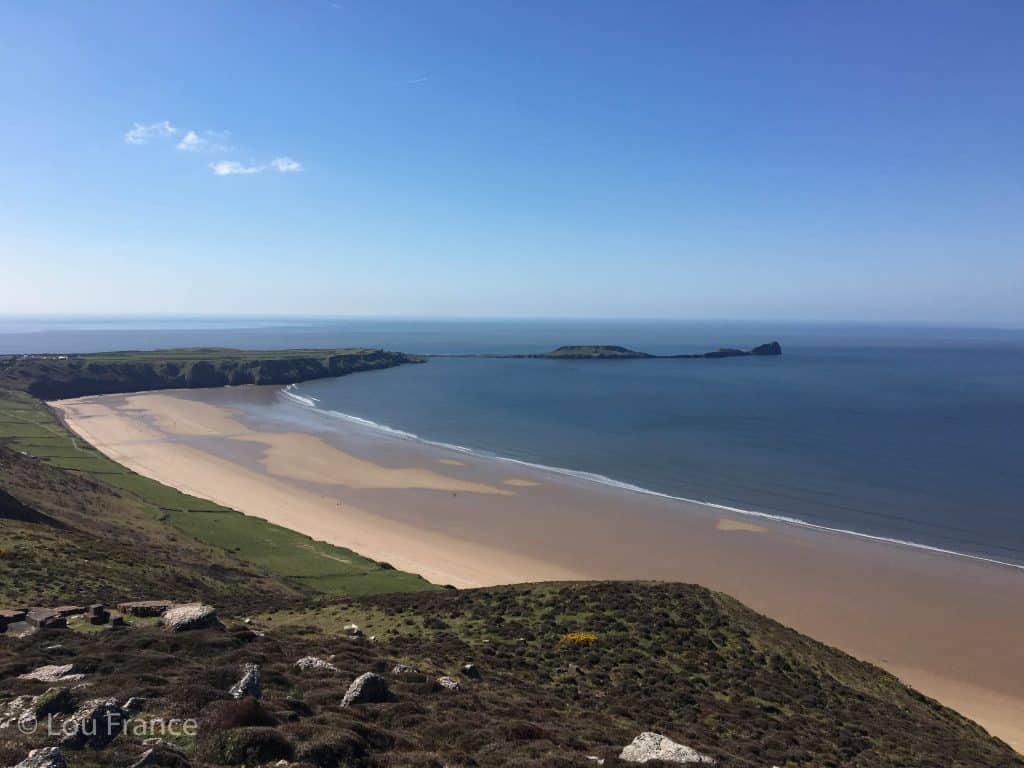 Best Of Wales Summary
Wales is a small country with a lot to offer. If you love the outdoors, history or culture, a trip to this hilly land should definitely make it onto your UK bucket list.
Nature lovers can enjoy a hike in the mountains of Snowdonia, relax on the beaches in Anglesey, get wet behind waterfalls in the Brecon Beacons and spot dolphins off the Pembrokeshire coast. And those wanting to soak up the culture can get lost in the literature of Hay on Wye, delve into the history of Wales' great castles and admire the Cathedral in UK's smallest city.
I look forward to welcoming you on your trip to Wales. Iechyd da! (Cheers!)