South Wales is a broad region of Wales which spans from the Bristol Channel and the border of England in the east, mid-Wales to the north and to the Welsh coast in the west.
South Wales is the most densely packed area of Wales since it contains several of the biggest cities, such as Cardiff, Swansea and Newport. The Brecon Beacons National Park (Bannau Brycheiniog) makes up roughly one third of the region, the highest peak of which is Pen y Fan. At the very bottom of South Wales is the vibrant capital city of Cardiff.
On a trip to South Wales, visitors can expect to explore natural wonders such as caves, waterfalls and mountains and see historical sites such as castles, abbeys and manors. There are cities to visit, national parks to hike and wildlife to spot.
This is a locals guide to the best places to visit in South Wales.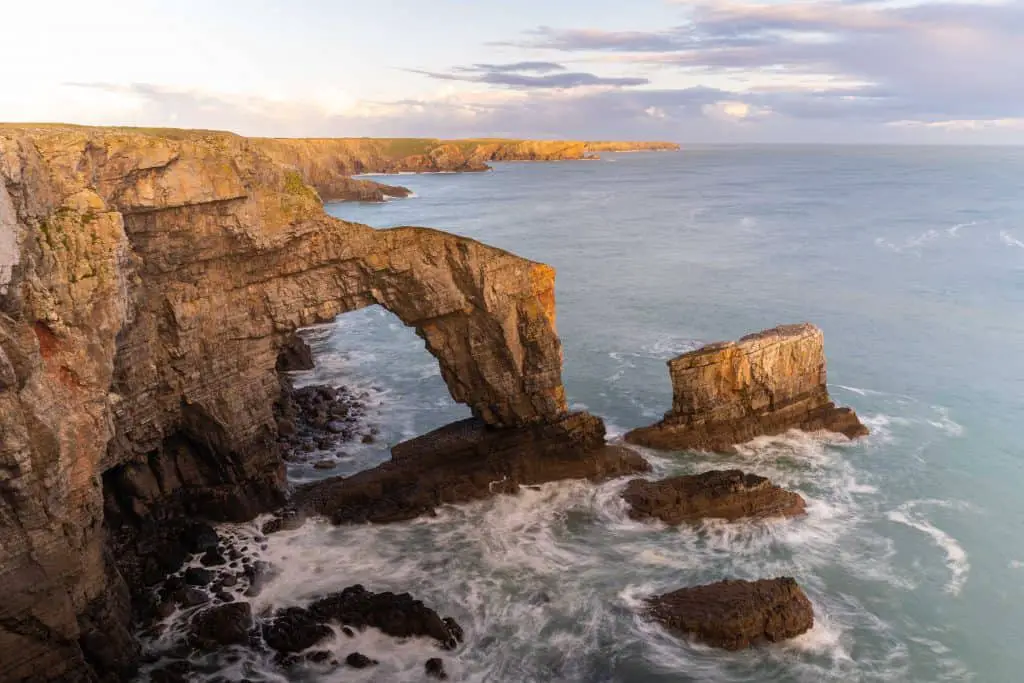 Disclaimer: Some links in this article are affiliate links, which means that if you purchase through them I receive a small commission, at no extra cost to you. This helps cover the cost of running this blog. Thanks for your support!
What and Where Is South Wales?
Wales can be broadly broken up into three areas: North Wales, Mid-Wales and South Wales. The counties of Pembrokeshire and Carmarthenshire in southwest Wales, I would technically describe as West Wales and the town of Brecon is in the county of Powys, which is technically mid-Wales. 
However, to keep things simple and for the purpose of this travel guide, I will loosely refer to South Wales as the whole bottom third of the country.
Why Visit South Wales?
For a very small area, South Wales crams in a vast array of things to see and do, including two National Parks. There are ancient Neolithic structures, Gothic Abbeys and a multitude of castles. South Wales is home to the largest city in Wales and the smallest city and Wales, with many more towns and villages in between.
In the Brecon Beacons National Park (Bannau Brycheiniog) there are caves to explore, secret waterfalls to discover and mountain peaks to climb. In Pembrokeshire Coast National park there are sandy beaches on which to relax, rugged coastlines to wander and an abundance of marine wildlife to spot.
As someone who grew up in the valleys of South Wales I am no doubt biased. In my childhood I spent weekends exploring the hills of the Brecon Beacons around my grandmothers farm, enjoyed family holidays on the beaches of Pembrokeshire and went to school in a 19th century castle. All pretty idyllic! 
However, after reading this guide, hopefully you too will agree that South Wales has something for everyone, on any occasion!
How To Get To South Wales
If arriving on public transport, the easiest place to start your South Wales road trip will be in Cardiff, as the capital is well linked to other major cities in the UK such as London, Birmingham and Bristol.
South Wales is easily accessible from London by either bus or train. From London there are direct trains and buses to Cardiff and Swansea multiple times per day.
Travel to South Wales is also straight forward from the midlands, with trains and buses running multiple times per day from Birmingham to Cardiff.
🚌 WHERE CAN I BUY THE CHEAPEST BUS AND TRAIN TICKETS?
If you are looking for the cheapest bus and train ticket, then I highly recommend you to choose Busbud, an online platform that has compiled the world's largest selection of bus/train tickets. Wherever you're traveling, you can easily compare tickets from different companies and book the best option for your next trip.
Cardiff also has an International Airport, so a South Wales road trip can start the moment you get off the  the plane! Find top deals on flights here.
Many of the places on this list of the best things to see in South Wales are in rural areas, so a car is the easiest way to reach these remote locations. Discover Cars is a car rental comparison site that offer great deals on car rentals ensuring you get the best price.
35 Top Places To See In South Wales
Listed roughly in order from east to west, here are my top places to visit in South Wales.
1. Tintern Abbey
Located next to the village of Tintern, on the banks of the river Wye, is Tintern Abbey. This British Gothic masterpiece was originally founded in 1131 by Cistercian monks, however the ruined remains left today were constructed a century later.
The Abbey was abandoned after Henry VIII's dissolution of the monasteries but found new life as a tourist attraction thanks in part to poems by William Wordsworth.
Marvel at this architectural icon up close and then walk a section of Offas Dyke to get views from the Devil's Pulpit. For more information on this walk and other things to do around Chepstow, see this guide.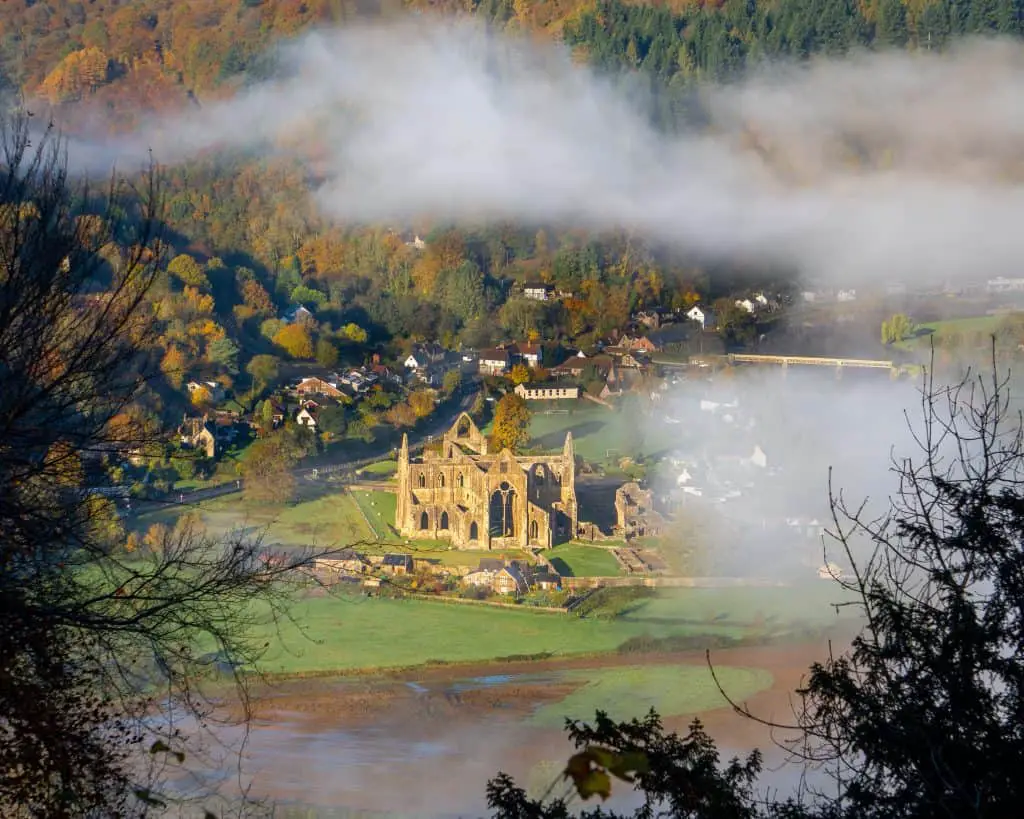 2. The Black Mountains
A dedicated National Park since 1957, Bannau Brycheiniog (the Brecon Beacons) spreads across the central region of South Wales and is made up of four different areas. One of these areas is The Black Mountains, which makes up the eastern range of the Brecon Beacons.
The most popular hike in the Black Mountains is to the summit of Sugarloaf, however other great hikes in the area include Skirrd Fawr, Blorenge, Hay Bluff and the Waun Fach.
If you'd prefer not to hike a mountain, you can take the low-level option of walking the Monmouthshire-Brecon Canal. Finish your walk beautiful South Wales walk with a delicious meal at the Coach and horses pub in Llangynidir.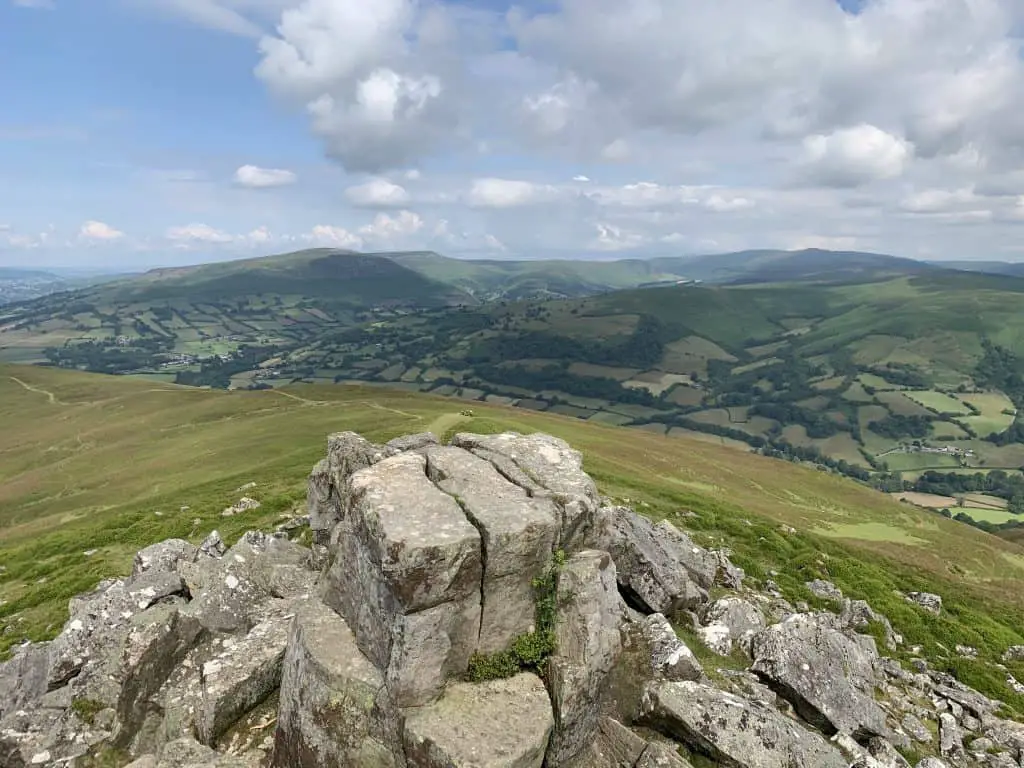 3. Llanthony Priory
Llanthony Priory is a ruined Augustinian priory located in a quiet valley of the Black Mountains. The surrounding ridges provide great hiking opportunities and the priory is even home to a hotel if you fancy stopping for the night.
This ruined priory comes complete with a cellar bar, which means after a busy day of sightseeing or hiking, you can kick back and enjoy a pint on a pew!
For a guide to walks from Llanthony Priory, see this post.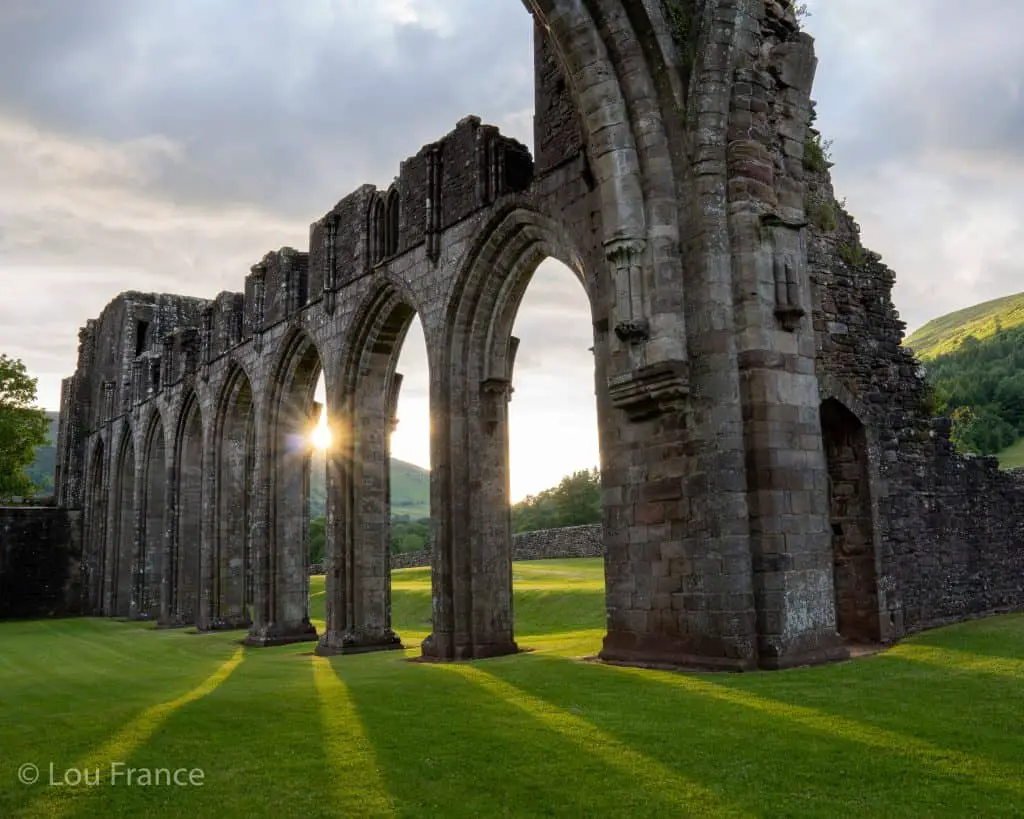 4. Blaenavon Ironworks And The Big Pit
South Wales has a big coal mining history and played an important part in the Industrial Revolution. Blaenavon, a town on the edge of the Brecon Beacons (Bannau Brycheiniog), was a leading producer of iron and limestone which was distributed all over the world. 
At the Ironworks visitors can see 18th and 19th century furnaces, kilns, railway systems and workers cottages. The Big Pit National Coal Museum was a working coal mine from 1880 to 1980 and today this heritage museum offers underground tours to see what life was like for thousands of coal miners.
Blaenavon's importance in the Industrial Revolution has been recognised by UNESCO who inscribed it as a World Heritage Site in 2000, so be sure to add it to your South Wales itinerary. 
5. Hay-on-Wye
Hay-on-Wye is a small market town in the County of Powys, close to the English border. As a teenager my mum and I would take regular visits to Hay-on-Wye on the hunt for interesting or unusual books.
Today Hay-on-Wye has over twenty bookstores to keep literary lovers enthralled. But a visit to Hay-on-Wye is as much about the buildings that house the books, as it is about the books themselves. The book stores vary from castles to boutique stores, to simple book shelves on the streets. The town also has a medieval castle which has been fabulously restored – don't miss the unique film about Hay-on-Wye in the castle basement!
Every year Hay-on-Wye hosts the Hay Festival of Literature and Arts, aka the Hay Festival. This festival lasts for 10 days and was described by Bill Clinton as the "Woodstock of the mind."
If you plan your visit for a Thursday you can also enjoy Market Day, a tradition that has been running in the town for hundreds of years. In the market you can find books (of course), antiques and locally produced food.
For a complete guide to all the things to do in Hay-on-Wye, see this post.
Need somewhere to stay? For a delightful glamping experience, try GoldenValley Shepherds Huts.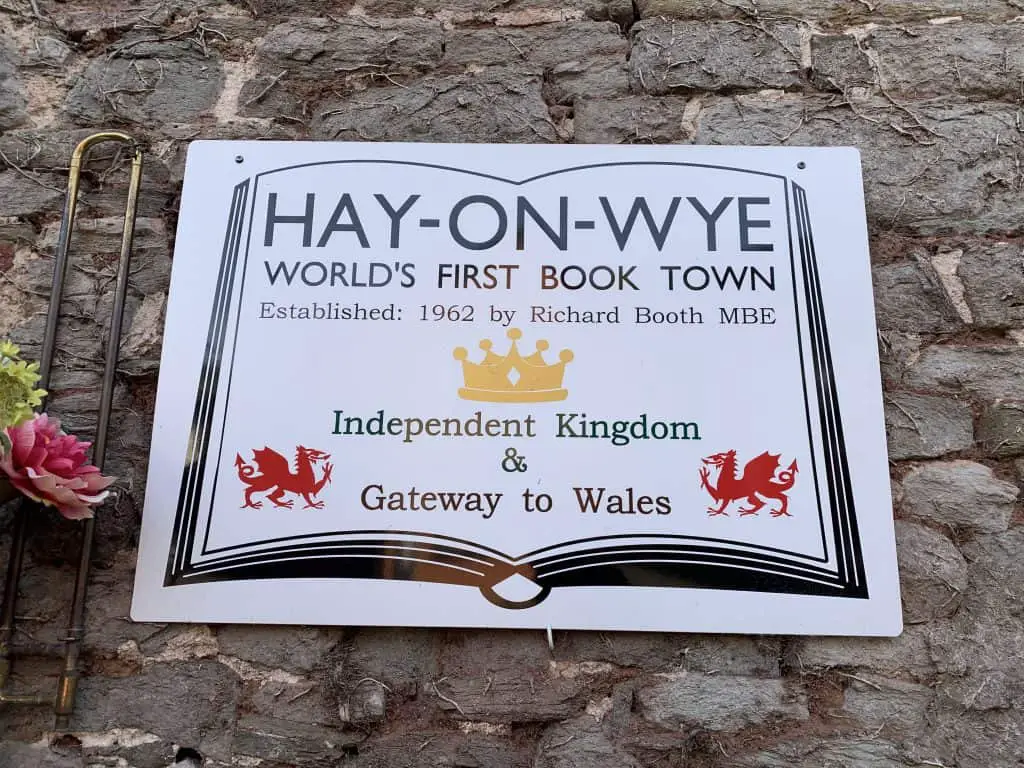 6. Brecon
Located at the northern edge of the Brecon Beacons (Bannau Brycheiniog) is the picturesque market town of Brecon. The town is steeped in history dating back to the Norman times. The high street is a delight wander along with an inviting range of shops and cafes to explore. Be sure to take some time to visit the towns 12th century Cathedral.
Brecon marks the start of the previously mentioned Monmouthshire-Brecon canal and is a great base for enjoying more Brecon Beacons hikes. To discover more things to do in the Brecon Beacons, see this guide. In the summer, Brecon is also home to the Brecon Jazz festival which is a fabulous opportunity to soak up some jazz music.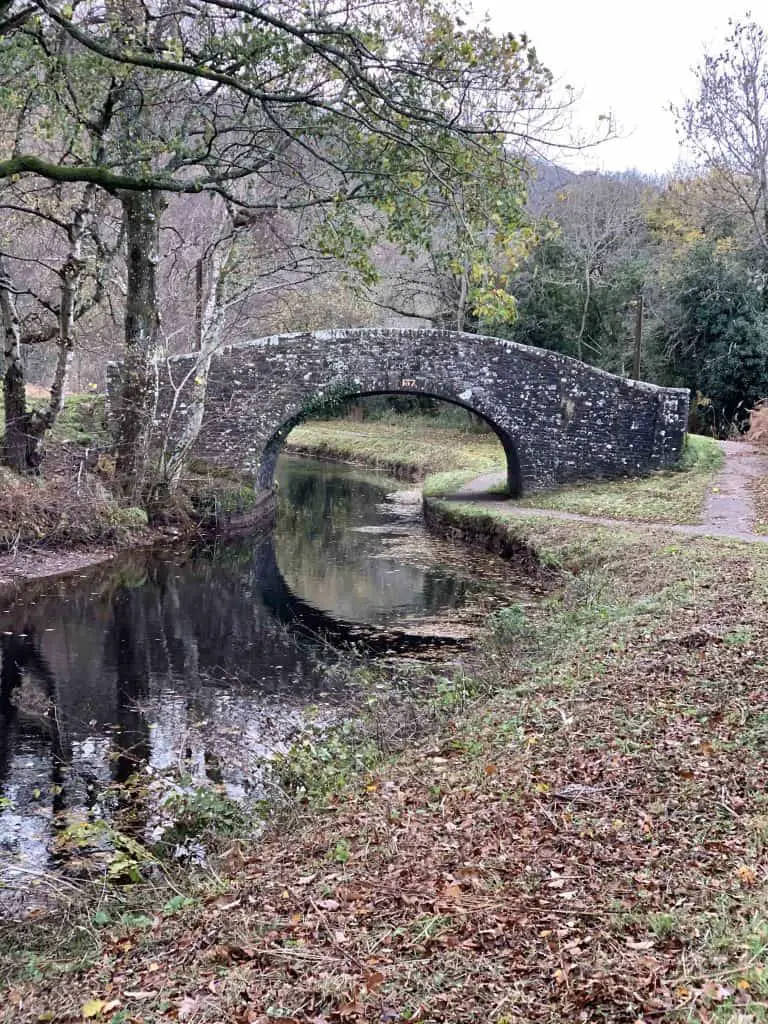 7. The Central Brecon Beacons
The Central Brecon Beacons contain several of the biggest peaks in South Wales and indeed Southern Britain. At the heart of the Beacons is Pen y Fan, the highest and most popular mountain to hike.
If you prefer to escape the crowds, there are plenty of other mountains to hike in this area, which you can read about here. If you'd like quiet option with a little bit of history, try the Waun Rydd and the Wellington Bomber Memorial Loop.
Now Available
Bannau Brycheiniog Hiking Routes
Hiking routes include the ever popular Pen y Fan, Llyn y Fan Fach, Sugar Loaf and the Four Falls.
Enjoy 35 beautiful hikes in Bannau Brycheiniog (the Brecon Beacons) with the help of my pre-planned hiking routes. I have 35 beautiful hiking trails marked out on the free, offline app Maps.me. Simply download my pins into the app and choose which one of these epic hikes you'd like to enjoy!
Prefer not to walk alone? If you're looking for a Mountain Leader to guide you on a mountain adventure, please contact me here to discuss rates and availability.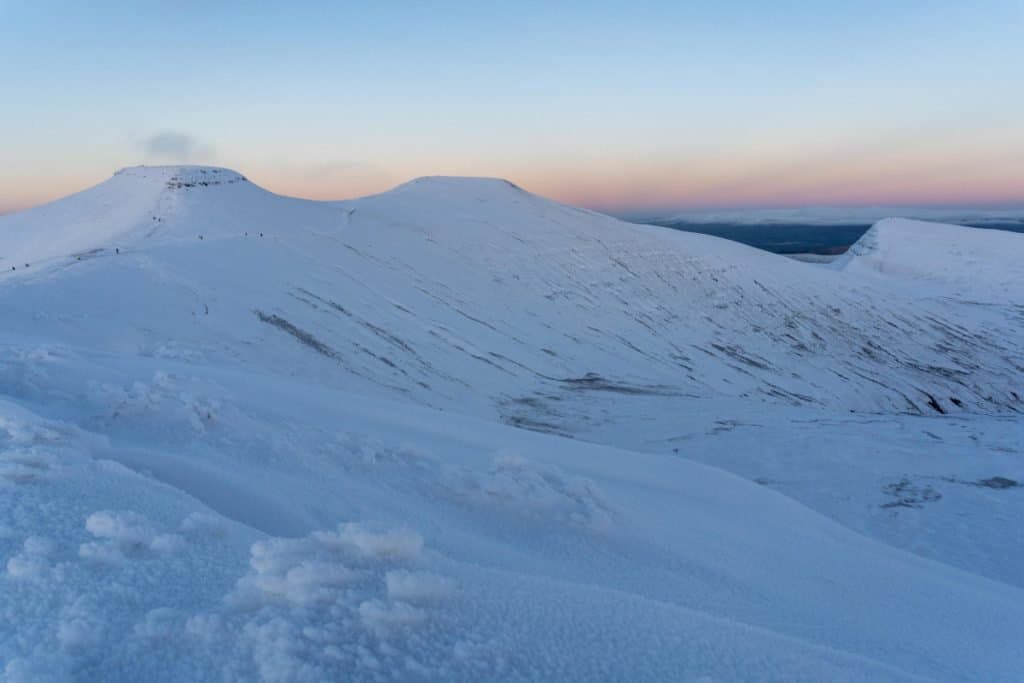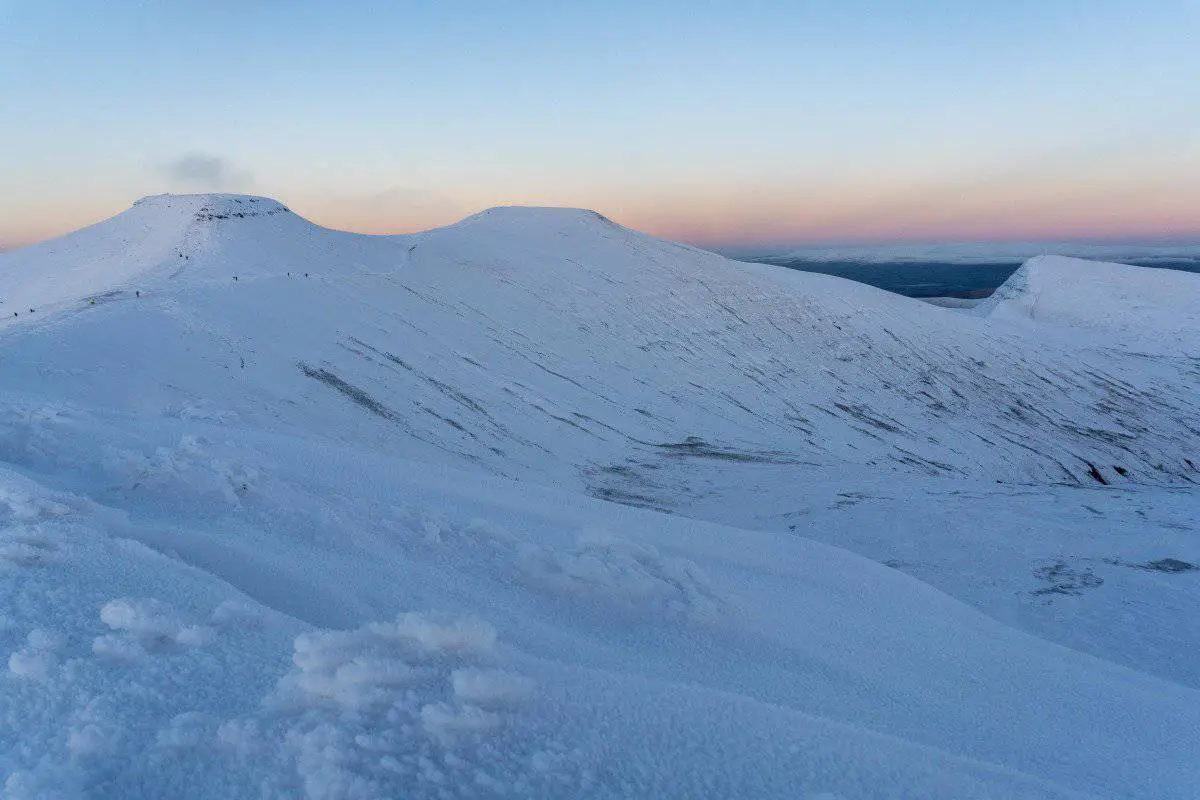 8. Merthyr Tydfil
Merthyr Tydfil is another town in South Wales which played an important part in the Industrial revolution. However, today Merthyr has reinvented itself as a mecca for outdoor sports.
Merthyr Tydfil is conveniently located on the outskirts of the Beacons, just 10 miles from Pen y Fan. This makes it a suitable base for exploring the Central Beacons. On the edge of town visitors can also find Dolygaer Outdoor Pursuits Centre, Rock UK Climbing Centre and Bike Park Wales, the leading centre for mountain biking in the UK.
Other activities to enjoy in Merthyr include visiting Cyfarthfa Park to explore the 19th castellated mansion, taking a ride on the Brecon Mountain Railway and visiting Penderyn Distillery to taste award-winning single malt whiskies.
Merthyr Tydfil also happens to be my hometown and for that reason is a top South Wales place to visit 😉
For a complete guide to visiting Merthyr Tydfil, click here.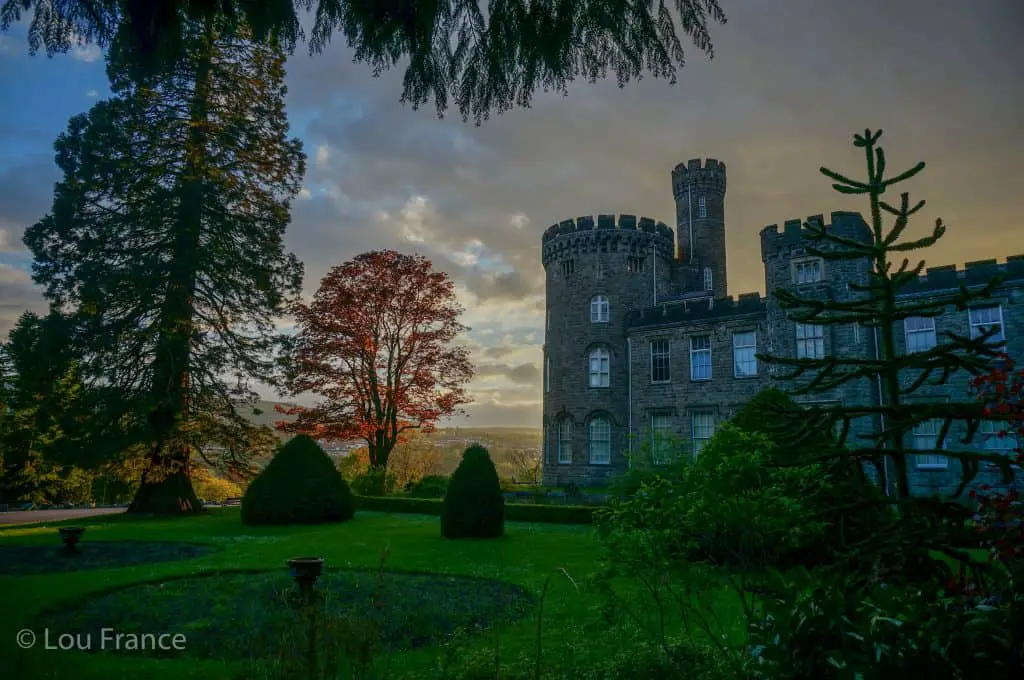 9. Castell Coch
In case you didn't already know, Wales is home to a lot of castles. Over 600 in fact. Many are in ruin whilst others still stand in their full splendour. One of the more unique castles in South Wales is Castle Coch (Red Castle).
With its conical roofs and circular towers, this castle truly looks like something out of a Fairytale and is affectionately known by many as the Fairytale Castle. Wander the surrounding grounds of Fforest Fawr before purchasing your ticket to explore inside.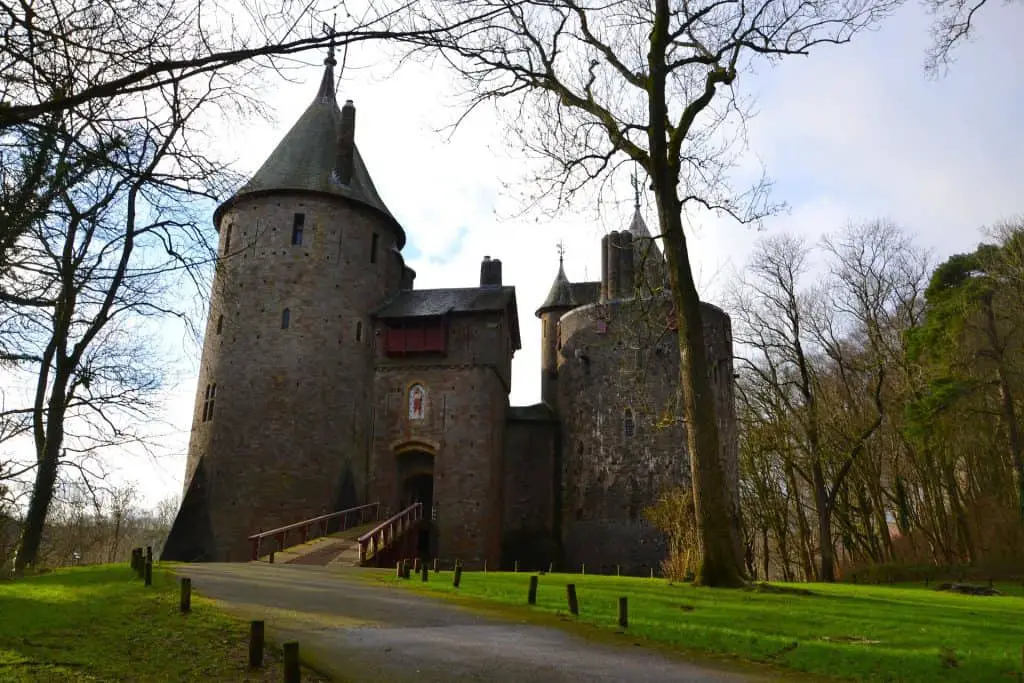 10. Caerphilly Castle
The next castle on this list is Caerphilly Castle, a mighty medieval fortress constructed in the 13th Century. However, this is no ordinary castle, this is the biggest castle in Wales and the second biggest in the UK (Second only to Windsor – you win Charles!).
You'll need time to explore the massive walls, towers and hidden passageways of Caerphilly Castle but as a Welsh icon it's definitely one to add to your South Wales list of things to see. Plus it's got a moat and a tower which leans more than Pisa, which makes it extra cool in my opinion!
TOURS TO CAERPHILLY CASTLE
Day Tour – Castles, Mountains & More (from $92.94, what to expect: Cardiff Castle (Pass By), Castell Coch, Caerphilly Castle, Brecon Beacons National Park, Brecon)
The Wandering Bard Tour of South Wales (from $87.13, with the company of a historian, and native Welsh speaker, who is passionate about the country; included: Caerphilly Castle, Tintern Abbey, Chepstow Castle)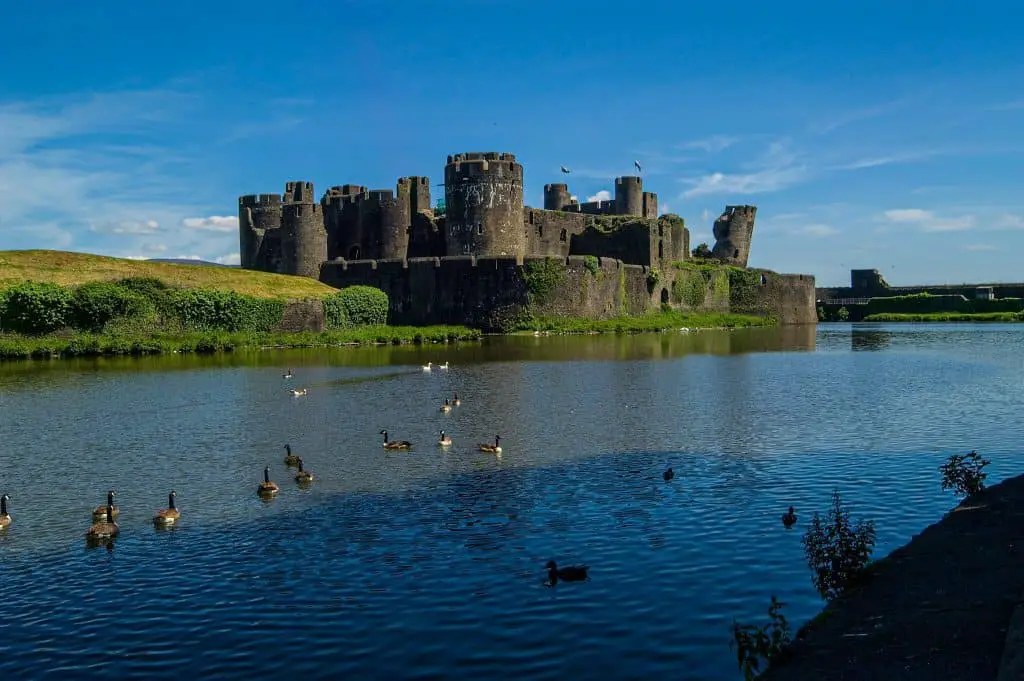 11. St Fagans National History Museum
Ah St Fagans, the destination for many a school trip in my childhood! St Fagans National History Museum is the place to visit if you want to see what rural life in Wales was like before the Industrial Revolution. It's a truly great South Wales attraction for families.
This open air museum chronicles the historical culture, lifestyle and architecture of Welsh people. Set in the grounds of St Fagans Castle, the museum consists of more than 40 re-erected buildings from across Wales. The museum holds displays of traditional crafts such as weaving and milling and has a small working farm dedicated to preserving native Welsh breeds.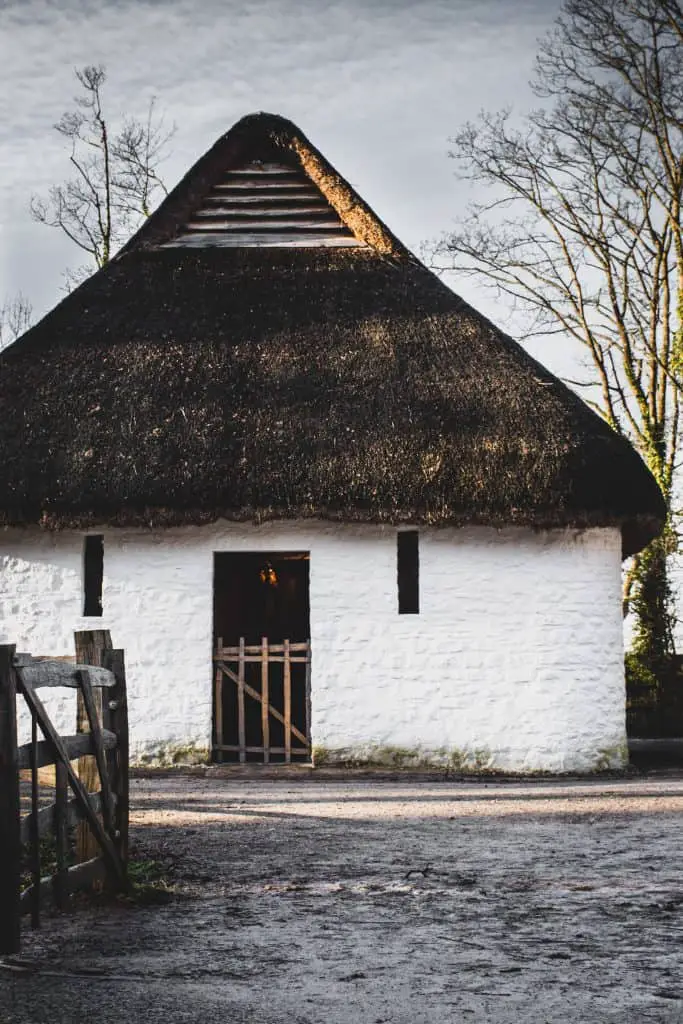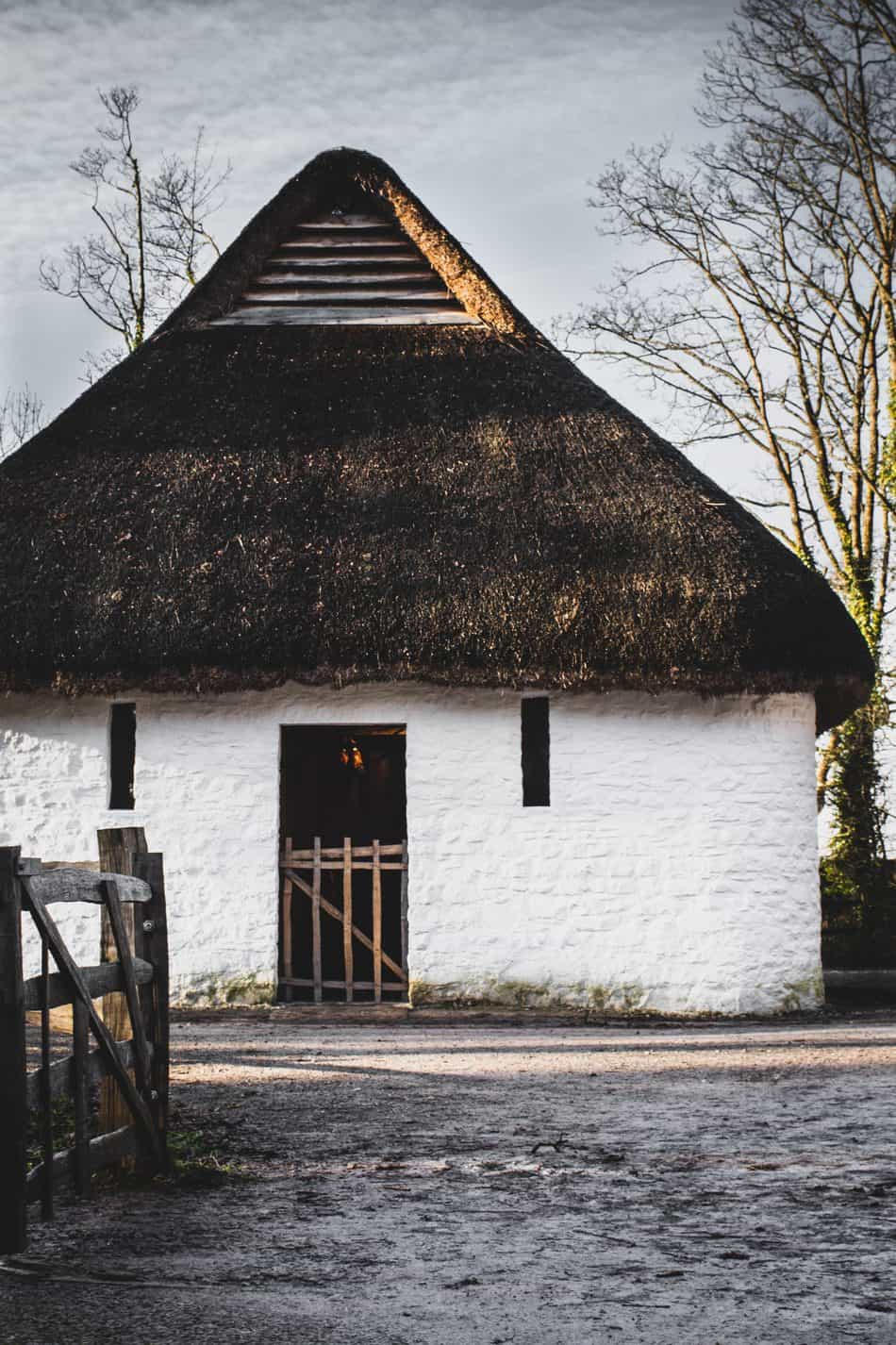 12. Cardiff
Not all capital cities are worth a visit but Cardiff most certainly is. Cardiff is a vibrant city which has a little something for everyone and makes it one of the best places to visit in South Wales.
At the centre of the city there is (of course!) a castle. Opposite Cardiff Castle you can find the Victorian Arcades which are filled with boutique shops. Join this Alleyways and Avenue Tour to find the best spots. The nearby streets are filled with restaurants and bars which offer a great night out, especially after a Welsh rugby match! 
For an exploration of the seafront head out to Cardiff Bay Barrage, which is Europe's largest waterfront. If you're looking for adventure here, try white water rafting or indoor surfing at Cardiff International White Water. The Bay is also home to the Senedd and is therefore the beating heart of Welsh Politics.
If you're a Doctor Who fan, you'll know Cardiff is where this series is filmed and during your visit you can embark on your very own Doctor Who tour! 
EXTEND YOUR STAY IN CARDIFF, CHECK TOP PLACES TO STAY THERE BELOW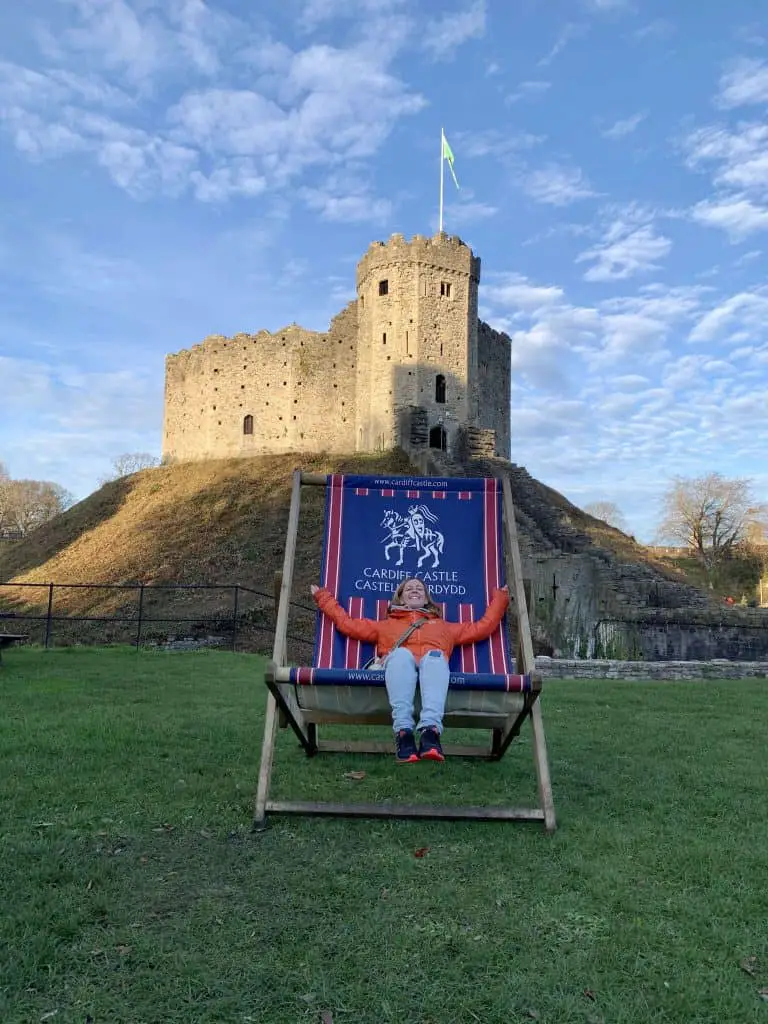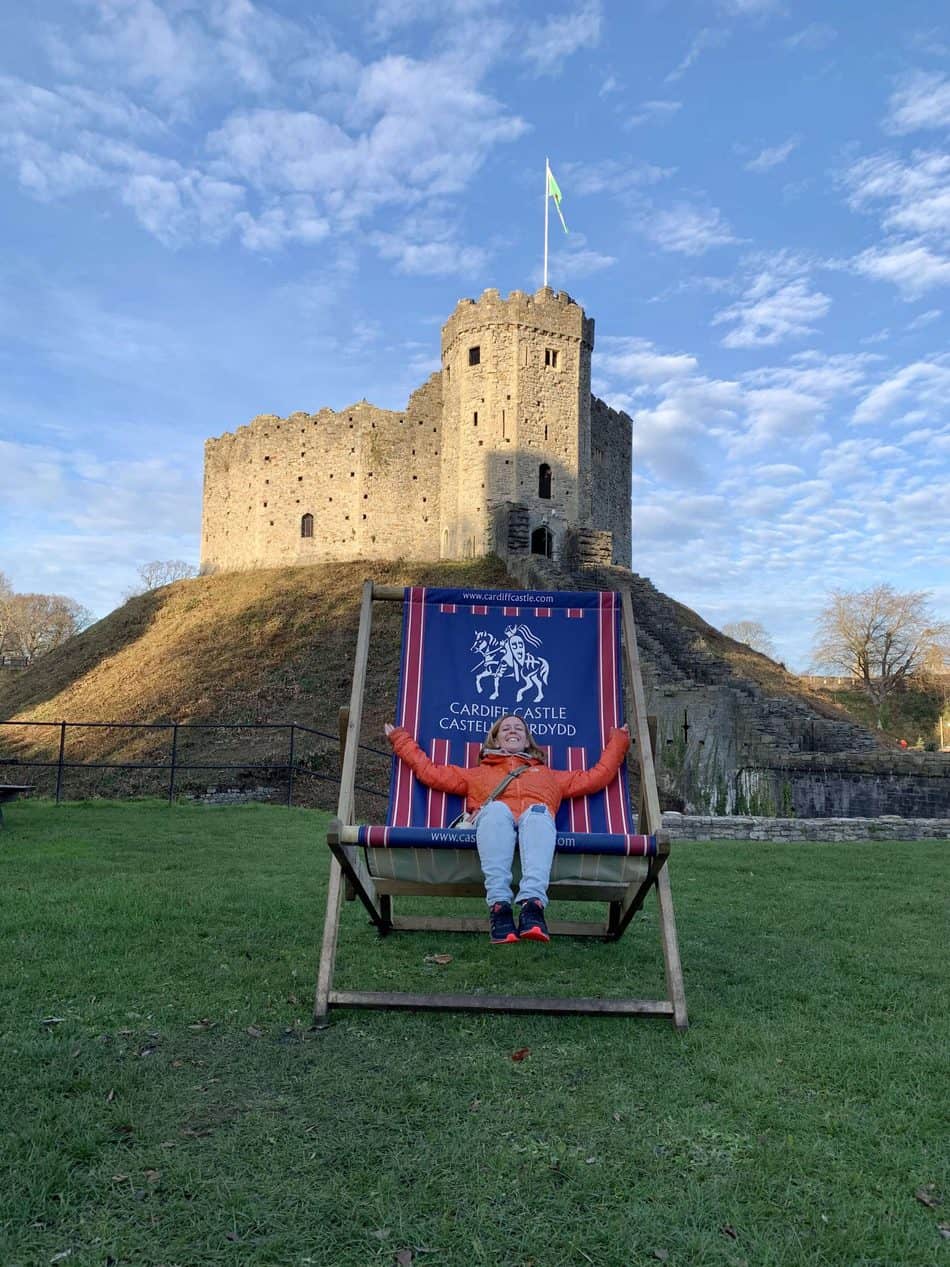 13. Barry Island
Barry Island (Ynys y Barri) is a seaside town in the Vale of Glamorgan. Contrary to the name, Barry Island isn't actually an island but is in fact a peninsula. Barry Island rose to fame thanks to the TV show Gavin & Stacey, but in its heyday the Pleasure Park was the place to be.
So what's occurring in 'Barrybados' then? Well Gavin and Stacey fans, can go behind the scenes in this half day tour and visit familiar locations such as Uncle Bryn's house and the arcade where Nessa worked.
For everyone else, a visit to Barry should include a visit to the somewhat dilapidated Pleasure Park, relax on the sandy beach of Whitmore Bay or head to Goodsheds, a revamped dockyard filled with boutique shops and artisanal traders. Oh, and they also have craft beer. Tidy!
14. Glamorgan Heritage Coast
The Glamorgan Heritage Coast spans for 14 miles from Porthcawl to Aberthaw. The rugged cliff-lined coast offers spectacular views over secluded coves and rocky beaches and gives plenty of opportunity from which to observe the second largest tidal range in the world.
The dramatic coastline is perfect for hikers and bikers with miles of footpaths, country roads and plenty of small towns and villages to stop for a break along the way. Wales is spoilt for choice when it comes to beautiful coastlines and the Glamorgan Coast tends to get overlooked. However this a top South Wales beauty spot to add to your bucket list.
Don't miss Dunraven Bay and Nash Point.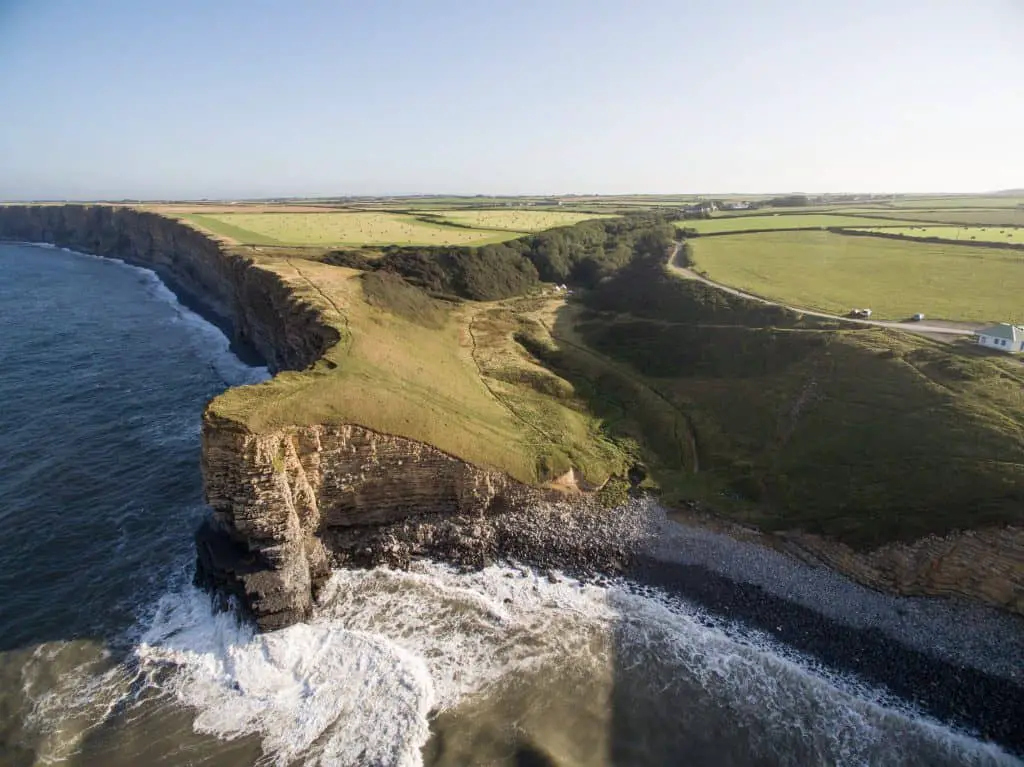 15. Waterfall Country
Wales has an abundance of waterfalls and since the country receives so much rain every year, they are often flowing at full pace. Many of Wales' most beautiful waterfalls are spread out around the country, however there is one area in South Wales which has more waterfalls per square mile than anywhere else in the country.
This area, known as Waterfall Country, is a beautiful South Wales destination to visit.
In Waterfall Country there are several waterfall trails to enjoy, including the fabulous Elidir Trail, however the most popular is the Four Falls Trail. On this walk you can visit four waterfalls and at the final fall, Sgwd yr Eira, there is the option to walk behind the powerful cascade.
For more information on the 4 falls trail, take a look at this guide, alternatively discover Pen y Fan's secret waterfall in this guide.
Prefer not to walk alone? If you're looking for a Mountain Leader to guide you on a mountain adventure, please contact me here to discuss rates and availability.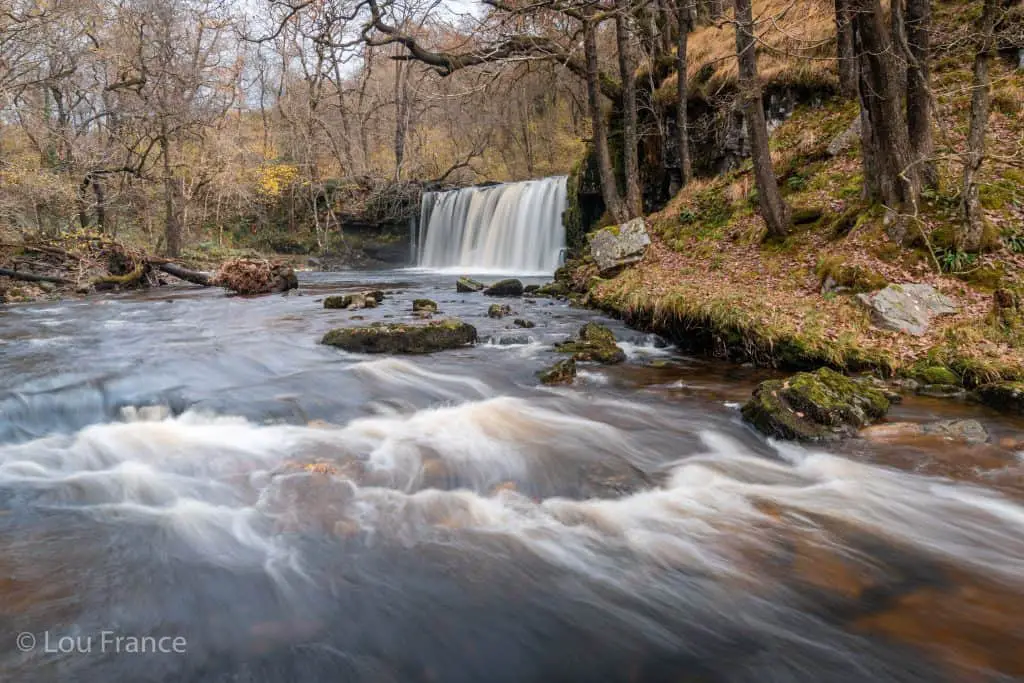 16. National Showcaves Centre (Dan-Yr-Ogof)
Another top destination in South Wales for families is the National Showcaves Centre. In fact these caves have won so many tourism awards it's a top South Wales destination for everyone. You can even get married in the caves!
There are several caves to explore here with impressive stalactites, stalagmites and underground lakes. But it's not just about the caves, there is also a dinosaur park, Iron Age farm, Shire horse centre and  museum.
You must book your tickets online before you go which you can do here.
For the ultimate two week road trip itinerary around Wales, take a look at this guide.
17. Llyn y Fan Fach And The Western Beacons
Llyn y Fan Fach is a glacial lake in the Black Mountain region of the Brecon Beacons (Bannau Brycheiniog). This region of the Beacons (also known as the Carmarthen Fans) offers breathtaking examples of glacially formed cwms (valleys), lakes and escarpments.
The most dramatic of which is Llyn y Fan Fach, Llyn y Fan Fawr and their surrounding peaks.
There are multiple hiking options to view these lakes which you can read about in this guide. These hikes are, for me, the best the Brecon Beacons has to offer, making them one of the best things to do in South Wales.
The Carmarthen Fans are also the location for several aircraft crash sites, most notably the Wellington Bomber on Carreg Goch and the Vampire jet on Fan Hir.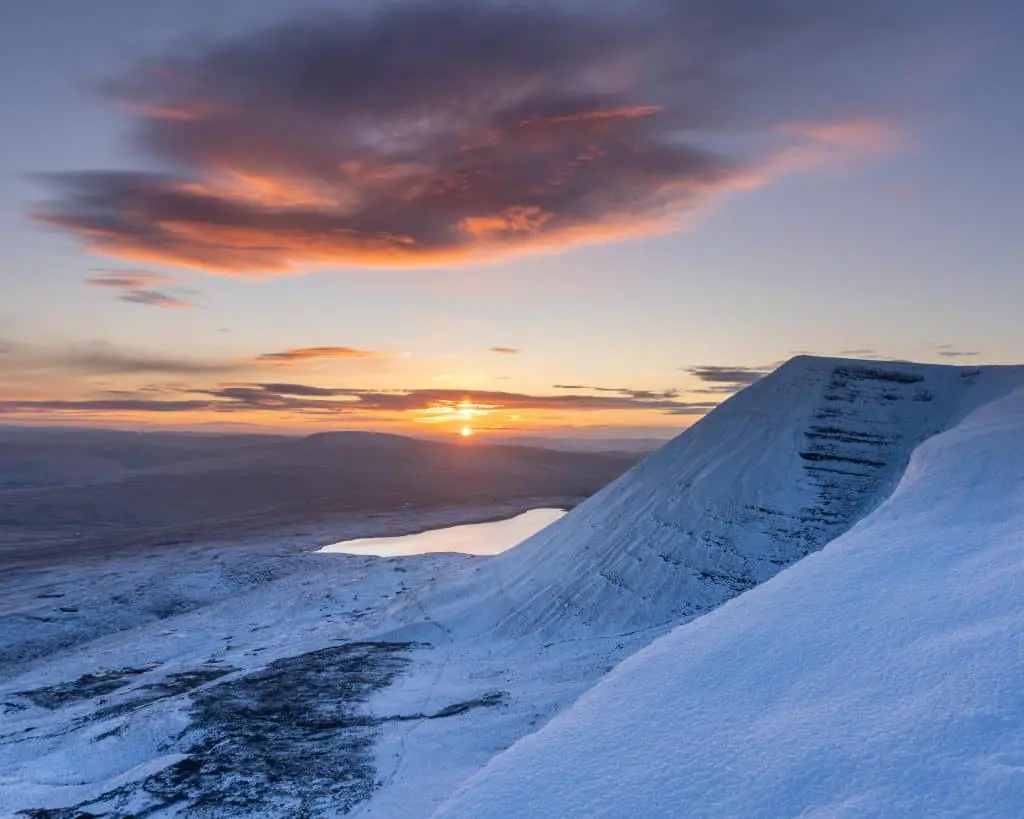 18. The Mumbles
The Mumbles is a headland and village on the western edge of Swansea City. At Mumbles you can stroll along the Victorian Pier, explore the medieval castle (Oystermouth Castle) and if the tide is right, walk out Mumbles lighthouse. 
You should probably eat some fish and chips whilst you wander the promenade and you should definitely try some ice cream from Joe's Ice Cream Parlour!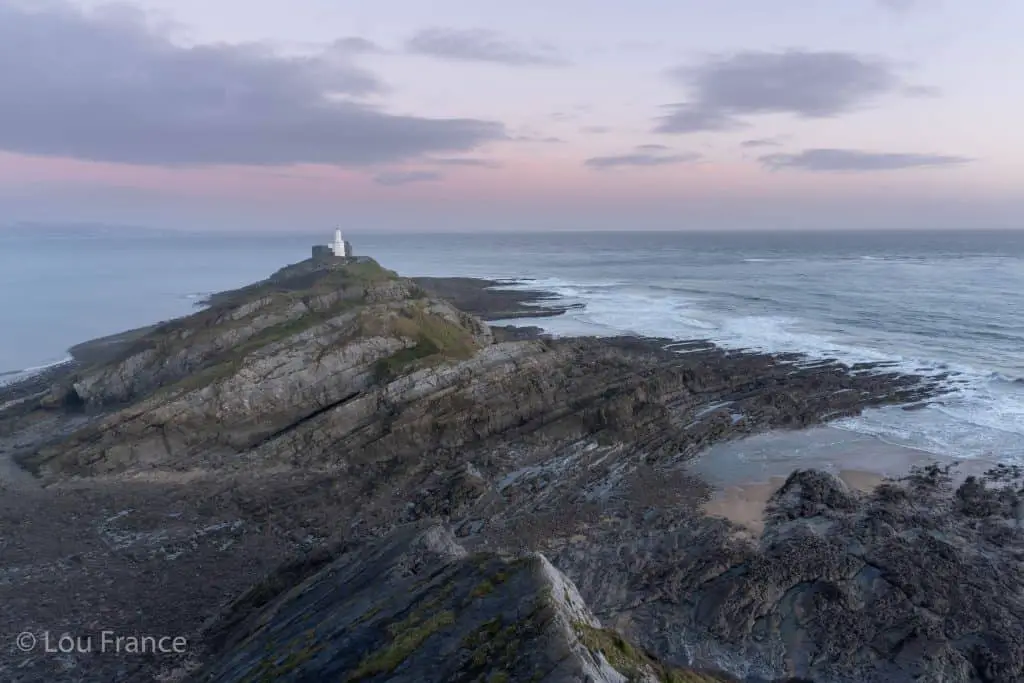 19. The Gower Peninsula 
Further around the coast from the Mumbles you can explore the Gower Peninsula. This was the UK's first Area of Outstanding Natural Beauty and on a visit to this rugged peninsula you'll quickly discover why. There are cliff-edged hikes to explore, beautiful beaches to relax on and multiple water sports to enjoy.
Located at the far end of the peninsula, Rhossili beach has been voted one of the top 10 beaches in the world and I'd certainly recommend a visit. If the tide is right, venture out onto the tidal island of Worm's Head. 
There are many beautiful hikes in the Gower, the best of which I describe in this guide. The Gower is also popular with surfers and coasteerers. Both super fun activities but brace yourself for the cold waters!
Other top things to do in the Gower include relaxing at the picturesque 3 cliffs Bay, searching for the Blue Pool in Broughton Bay and walking out to Whiteford Lighthouse (at low tide only).
For all the best beaches on the Gower, take a look at this article.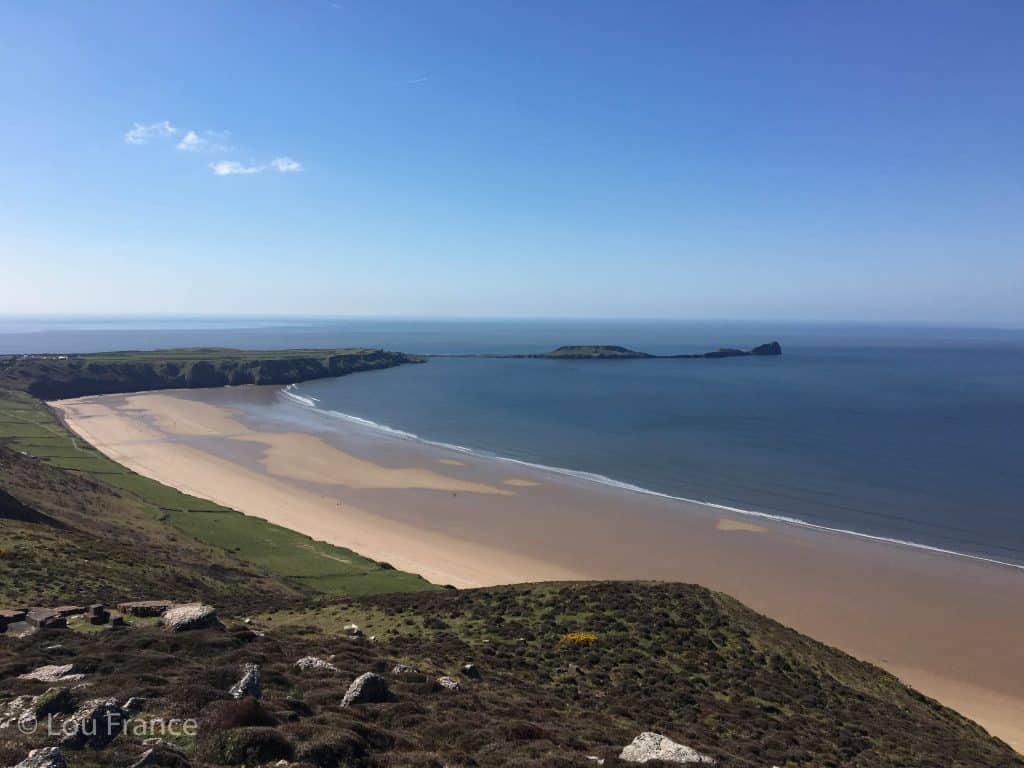 20. Tenby
South Wales has many pretty seaside towns and my personal favourite is Tenby. Pembrokeshire is a top holiday destination in South Wales and I spent many a childhood holiday playing on Tenby's famous beaches. However, this seaside town is also packed with charm and history.
Tenby is a historic fishing village with gorgeous colourful houses dotted around its harbour. These are best enjoyed with a relaxing stroll during the soft golden tones just before sunset.
In 2019 Castle Beach in Tenby was voted the UK's best beach by the Sunday Times. This beach is the smallest of Tenby's beaches. From Castle Beach, at low tide, you can access St Catherine's island and fort. To the north of the beach climb the steps to Castle Hill which houses the remains of Tenby Castle. 
To learn all about the best things to do in Tenby, take a look at this guide.
BEST ACCOMMODATION IN TENBY
Giltar Hotel (⭐3, 📈8.4, Tenby, beachfront, £)
The Park Hotel (⭐3, 📈8.9, Tenby, beachfront, ££)
Heywood Spa Hotel (⭐4, 📈8.8, Tenby, 0.7 miles from North Tenby Beach, £££)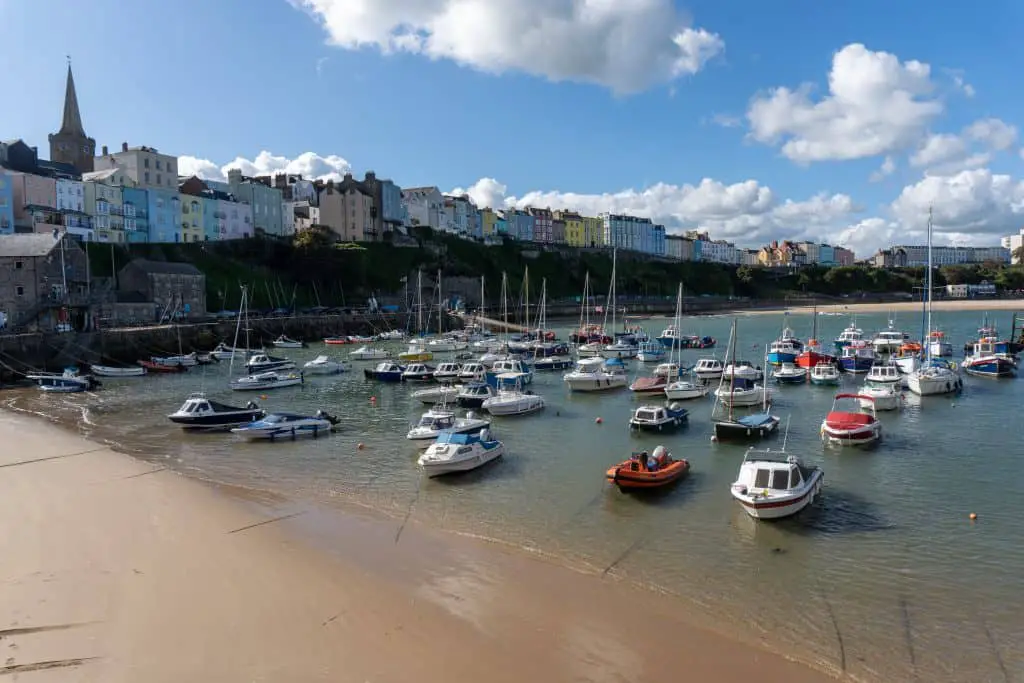 21. Folly Farm
Not far from Tenby is Folly Farm, which is an enjoyable place to visit in South Wales with the family. I've enjoyed several trips here with my nieces and nephew and it never gets old.
Check out the super cute red pandas, the adorable sloths and be sure to allow time for rides in the Vintage Fairground. Bigger kids can test their skills on the mini CAT diggers and adults and kids alike can bring out their inner Formula One drivers on the electric go karts.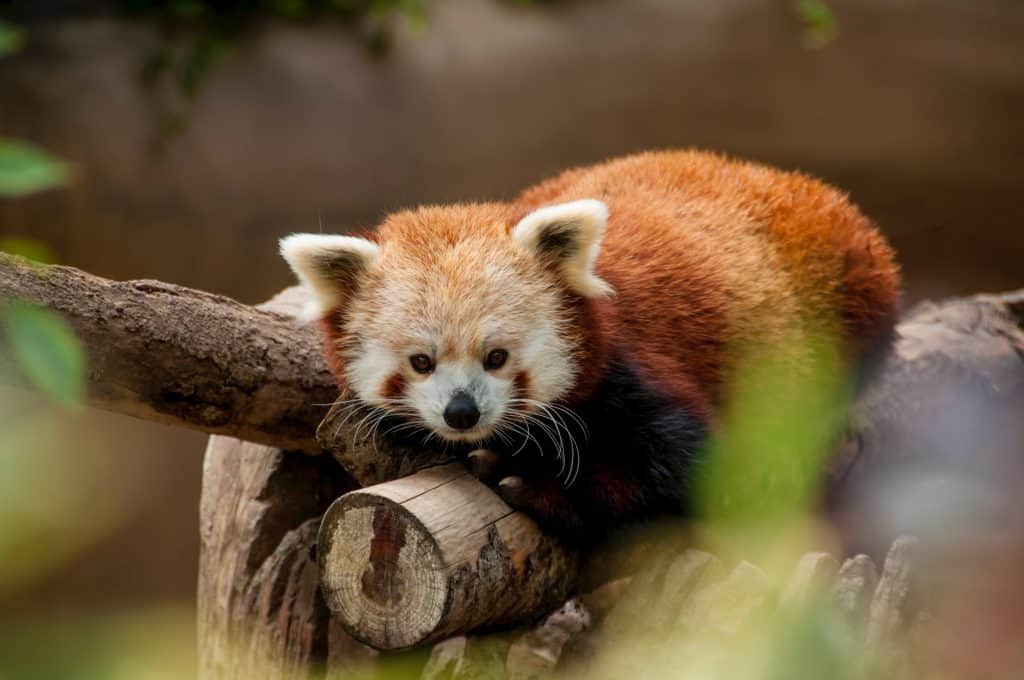 22. Oakwood Park
Who said theme parks are just for kids? Well, definitely not me! Oakwood Park is Wales' biggest theme park and with over 40 rides and attractions, is sure to give you a rush of adrenaline.
Bounce along Megaphobia, the best wooden rollercoaster in the UK, get wet on the appropriately named Drenched or for a real adrenaline rush brace yourself for my personal favourite, Speed. It's a real fun day out in South Wales for all the family.
Put your hands up in the air!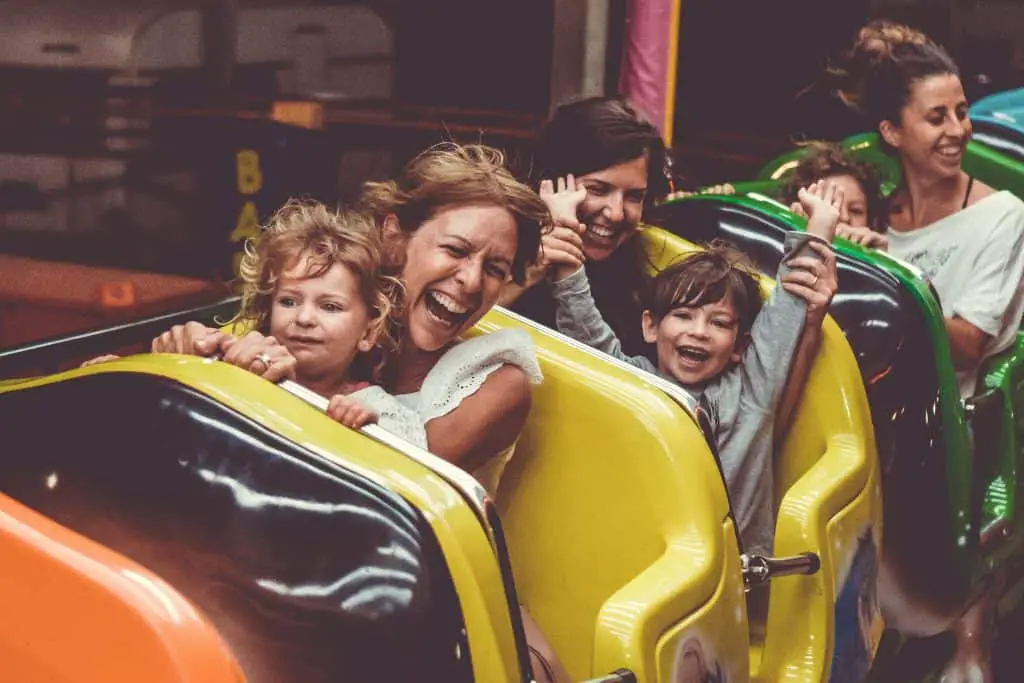 23. Manobier Bay and Castle
Further around the Pembrokeshire coast, Manorbier castle is perched on the cliffs overlooking Manorbier Beach. The bay is a beautiful place to take a stroll or relax before an exploration of the castle behind.
The castle was built in the early part of the 12th century by the Anglo-Norman de Barry family. Today the castle is privately owned but is open to public visits.
The castle is open every day from 10-4pm but may be closed occasionally for private functions and events, so it's worth calling ahead to avoid disappointment.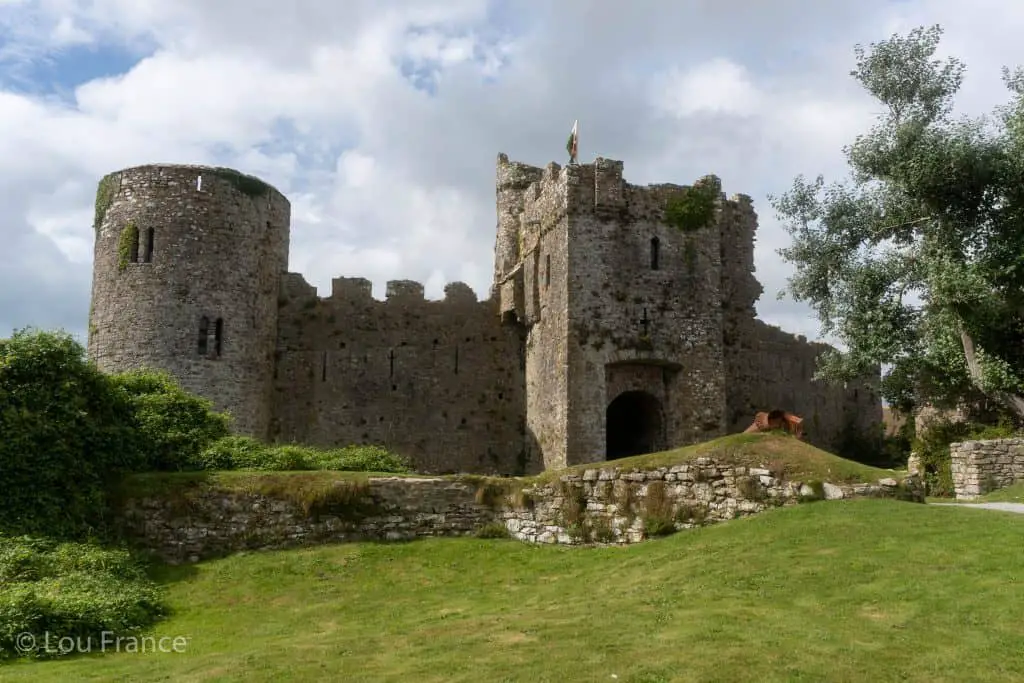 24. Barafundle Bay
The hidden gem of Barafundle Bay is another beautiful South Wales place to visit. Well it's not so much hidden, as just a little bit tricky to get to. There is no road access to Barafundle Bay and instead you have to walk around from Stackpole Quay. The car park here is large but it does get busy so its pays to arrive early.
The coast near Stackpole is popular with coasteerers and paddle boarders. We kayaked from Stackpole to Barafundle but if the water isn't too choppy, it is also possible by paddle board.
However you reach Barafundle Bay, your efforts are certainly rewarded as you get to relax on, not only the most beautiful beach in South Wales, but one of the most beautiful beaches in the world.
25. St Govan's Chapel
Founded in the 6th century, St Govan's is a remarkable little chapel built into the side of a limestone cliff. I first discovered St Govan's purely by accident, whilst enjoying a hike from Bosherton. I definitely recommend the Bosherton Lilly Ponds walk, however there is road access to St Govan's if you don't want a long hike.
Access to the chapel is a via a steep set of stairs. Legend has it that if you count the stairs on the way down and then again on the way back up, the number is never the same! Surely it's well worth a visit just to find out?!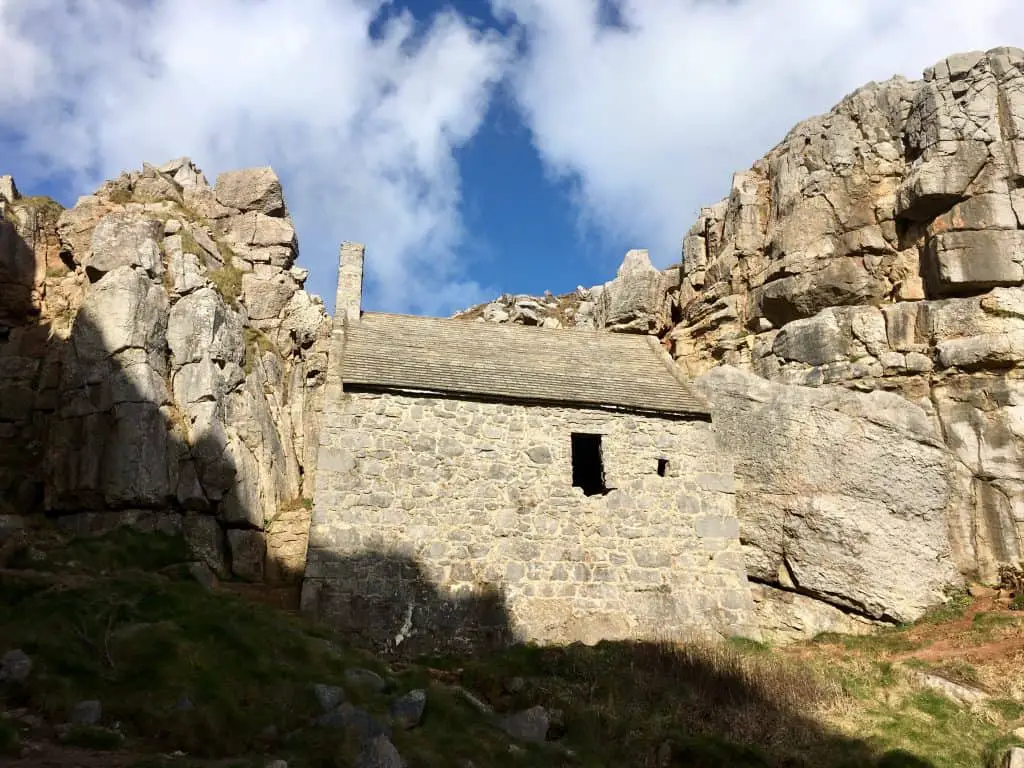 26. Green Bridge Of Wales
Another highlight of the Pembrokeshire coast is the Green Bridge of Wales. This is a natural rock arch which has been carved away from the mainland by erosion. The Green Bridge is a 5km (one way) hike from St Govan's Chapel or again it is accessible by road. 
You can also find the Elegug sea stacks nearby which were once arches similar to the Green Bridge.
Both St Govan's and the Green Bridge are located on MOD land so call ahead to check the firing range is open to visitors. Castlemartin Range – 01646 662367.
Pembrokeshire Classics Tour
Visit the Green Bridge, St Govan's Chapel, Manobier Castle and more on this guided driving tour of Pembrokeshire.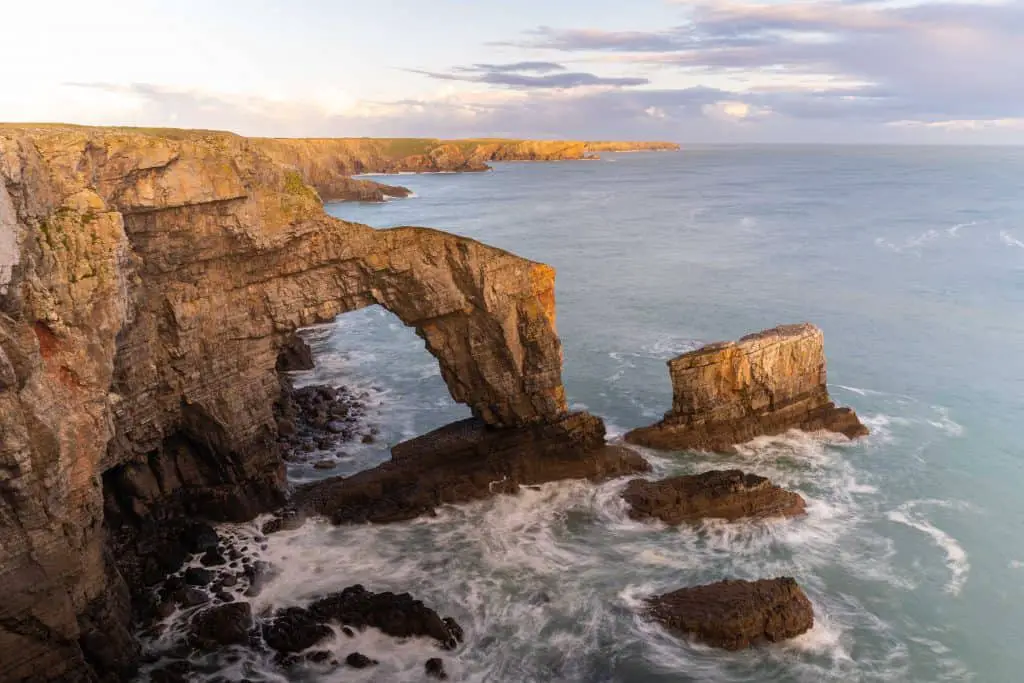 27. Freshwater West Beach
Freshwater West Beach is another of Pembrokeshire's beautiful beaches and a popular haunt for surfers. It was a picturesque spot for van lifers, but now overnight camping is prohibited.
For any Harry Potter fans out there this beach is a must visit, as it's the place where Dobby the house-elf is laid to rest. There's even a memorial to the fictional Dobby found behind the dunes!
Dobby or no Dobby, this is still a beautiful place to see in South Wales.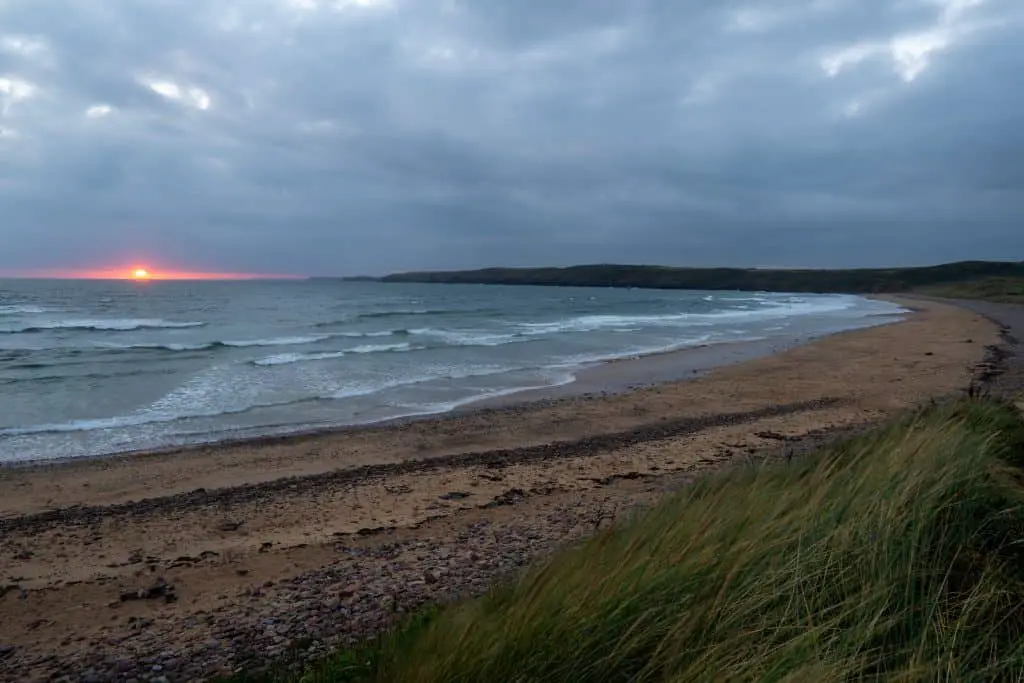 28. Skomer Island
Puffin lovers should take a boat trip to Skomer Island, a reserve located just off the Pembrokeshire coast. All Skomer Island visits must be prebooked as visitor numbers to the island are managed. Overnight stays are also possible.
To see puffins, be sure to visit between the months of April and August. We visited in September which is the perfect time to see seal pups. We also saw shearwaters and lots of other birdlife.
Be aware that Skomer is still quite wild so good hiking footwear is required and there are no cafes or restaurants so take your own food and drinks.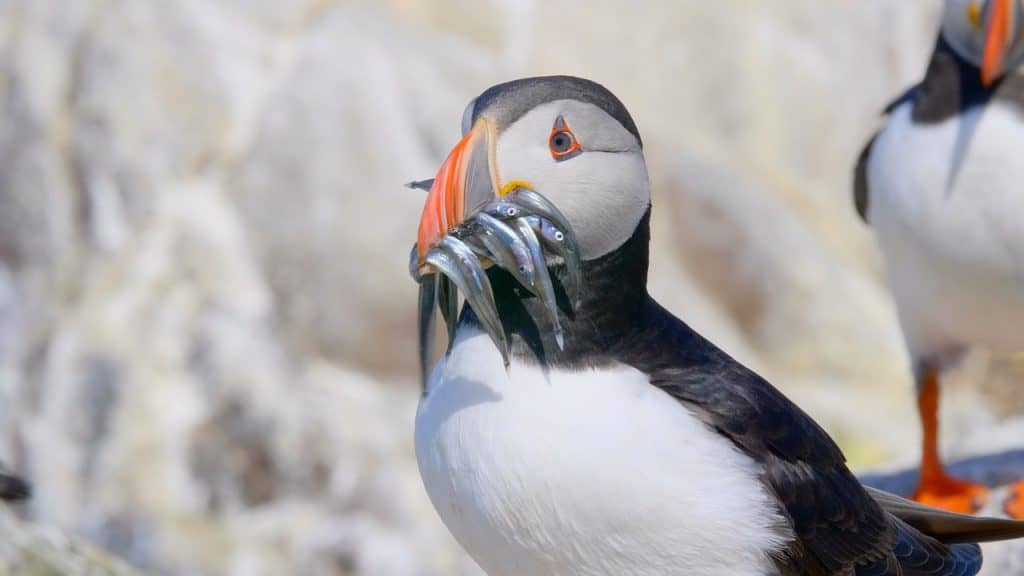 29. Solva
Solva is a quintessential Welsh coastal village. The tiny village has a selection of cafes, art galleries and gift shops to explore. A little further upriver there is also the Solva Woollen Mill.
When the tide is high, Solva harbour is home to various watersports but at low tide the inlet drys up completely. A walk out to the mouth of the inlet reveals a large beach with another smaller cove full of rock pools.
Be sure to check the tide times before your visit.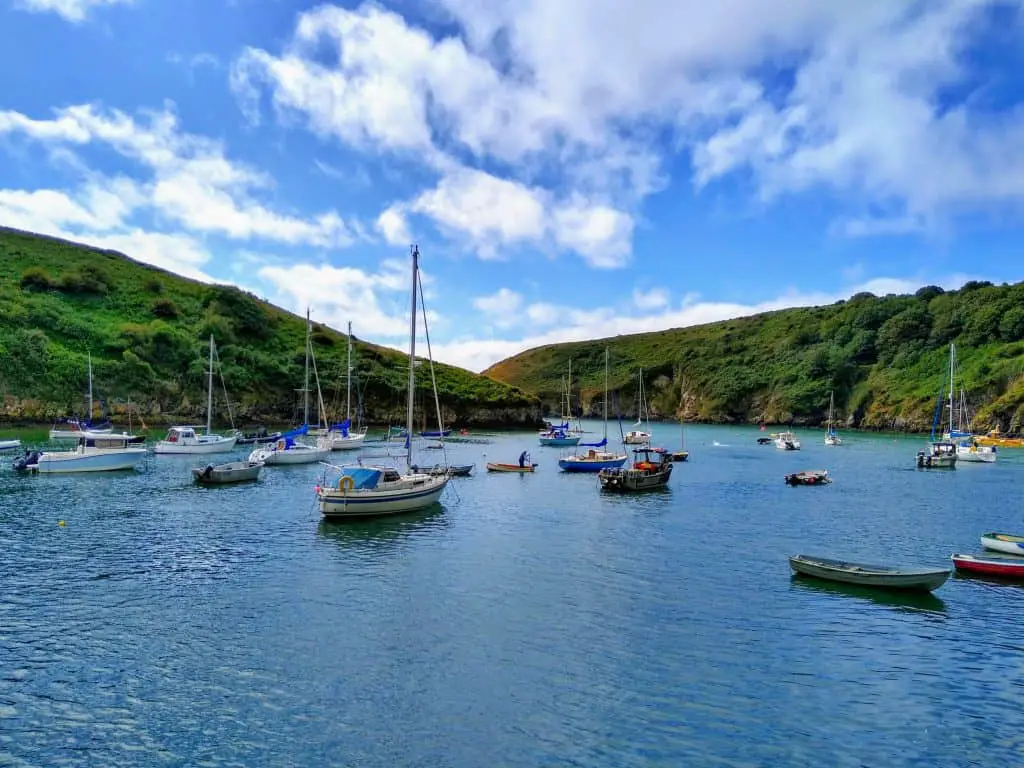 30. St Davids
St David's is a charming little city in west Pembrokeshire. In fact, it is the smallest city in the UK and about as far west as you can go in Wales. The city is built on the site of a monastery founded by the patron saint of Wales, St David (Dewi Sant)
Given the history of this city your trip should, of course, include a visit to St David's Cathedral. Also pay a visit to the adjacent medieval ruins of Bishops Palace.
After the history fix is complete be sure to wander around the pretty narrow streets, peeking your head into the numerous art galleries, cafes and it's one and only pub! Then head out to the stunning Whitesands Bay.
From this sandy beach you can enjoy some of the best surfing South Wales has to offer. Alternatively, if you'd prefer to keep your feet dry, visit St Davids Head for a breath taking walk around the peninsula. Keep your eyes open for dolphins and seals!
For your perfect stay in St Davids, try the gorgeous LLety Farm.
31. The Blue Lagoon
For an adventurous exploration of South Wales' more modern history, head to the Blue Lagoon in Abereiddy. There is a cove near Abereiddy which was once a slate quarry and was active until the early 20th century. When a channel connecting the quarry to the sea was blasted, the Blue Lagoon was formed.
Abandoned quarries and slate mines all around Wales are being given a new lease of life as adventurous destinations (such as those at Zipworld) and the Blue Lagoon is no different. The Blue Lagoon is a popular spot for adventure sports such as coasteering and cliff jumping and has become a tourist hot spot.
Ruined quarry buildings around the lagoon provides evidence of its' industrial past and add an eerie element to this otherwise beautiful South Wales tourist attraction.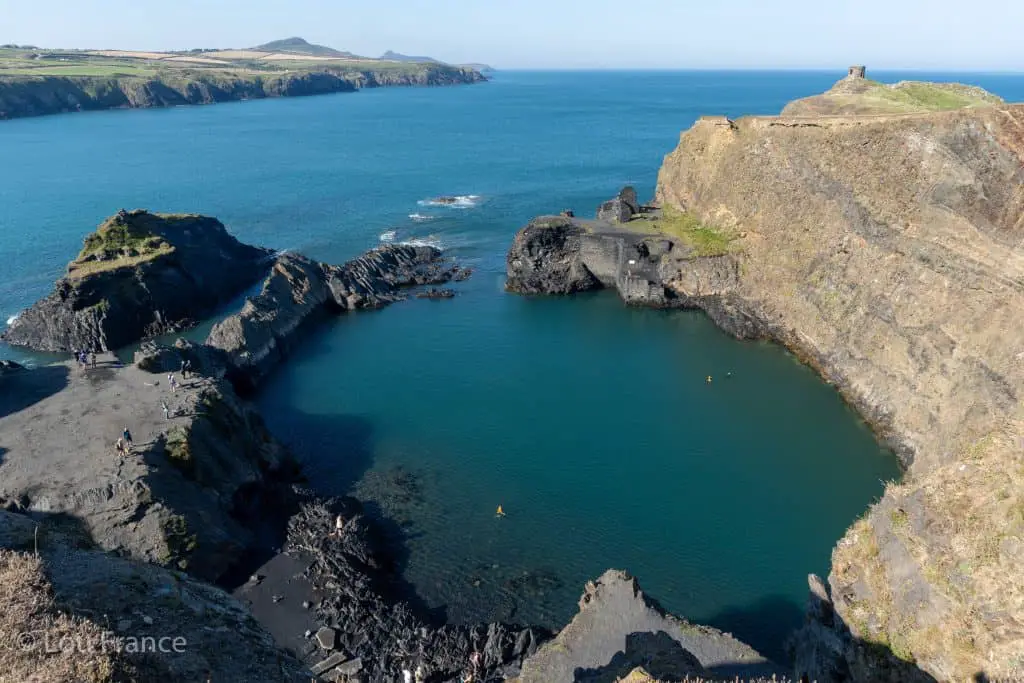 32. Porthgain
At Porthgain, Pembrokeshire delivers another pretty village in another pretty harbour. Porthgain was a harbour village created solely to service its various industries, however today it's popular for its two art galleries and Bistro Bar called The Shed.
If you're looking for a pretty coast walk you can venture to Porthgain from the Blue Lagoon and back. Porthgain is actually one of the designated stops for the Coastal bus service, which makes it an ideal starting point for walks in either direction.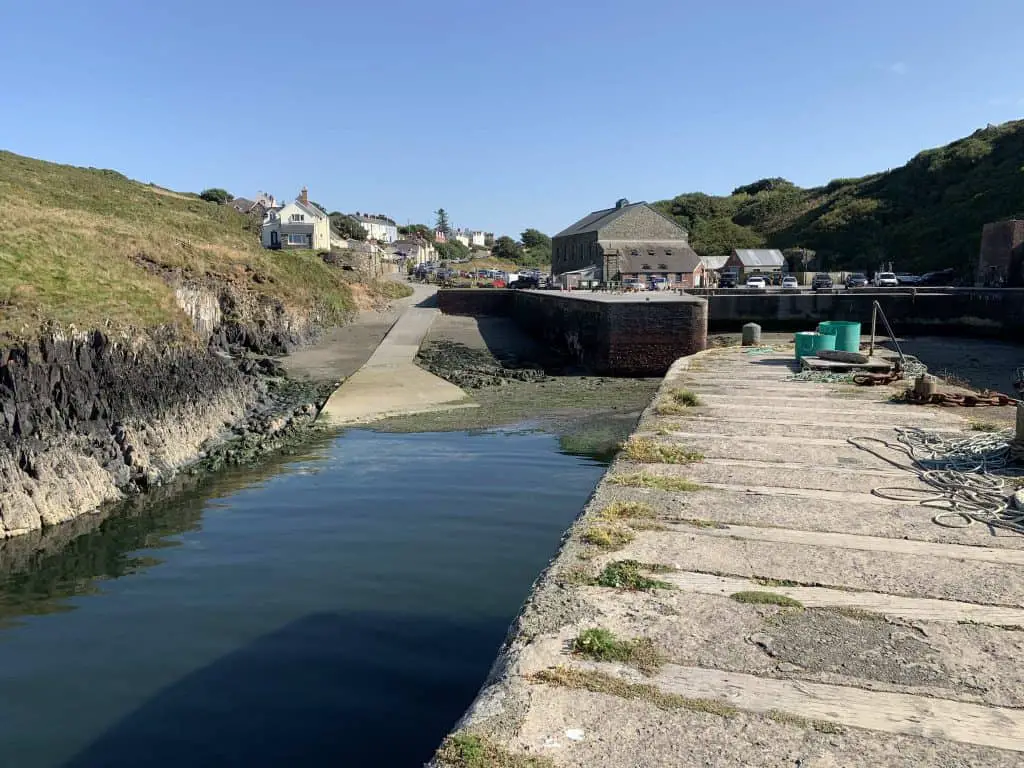 33. Strumble Head Lighthouse
Get your wildlife fix at Strumble Head. This rocky headland is considered one of the best locations in the UK for spotting porpoises. It also has a bird observatory (once a wartime lookout post) which was opened by the bird expert himself, Bill Oddie.
The Strumble Head lighthouse was built in 1908 and is still operational today. You can include Strumble Head in your walk around the coast as it's serviced by a shuttle bus that runs from Newport to St Davids.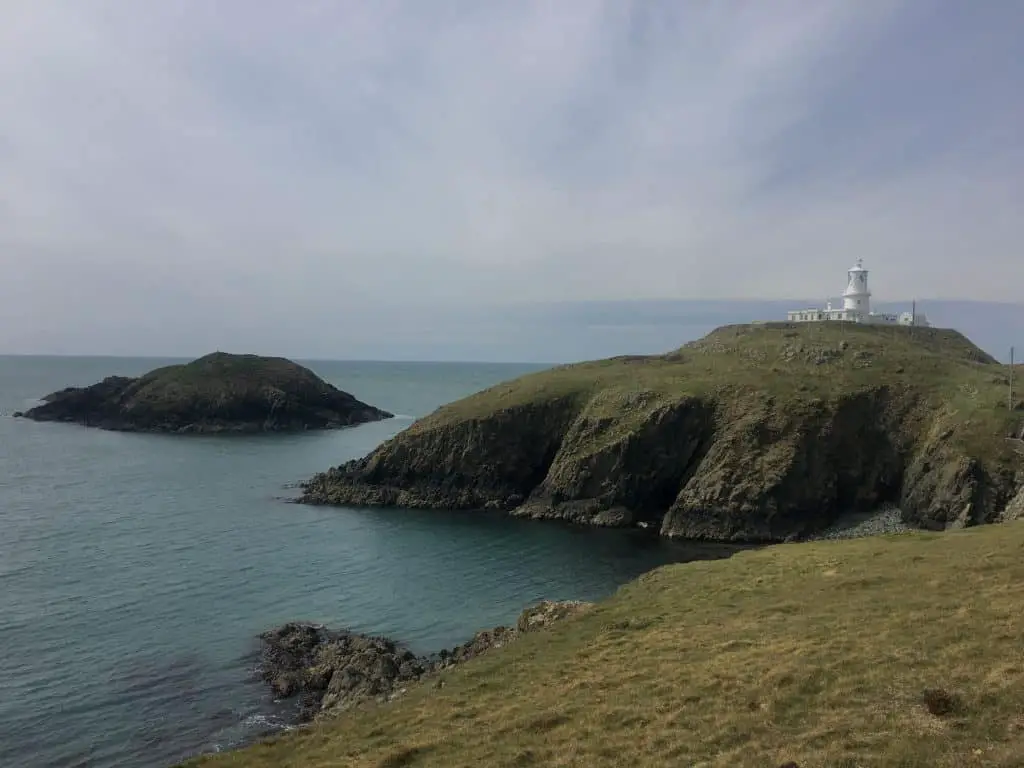 34. Pentre Ifan
Found in an unassuming field on the Preseli Hills is Wales' most famous ancient site – Pentre Ifan Burial Chamber. Constructed over 5000 years ago, the remains of this ancient ruin provide a glimpse as to what must have been quite an incredible burial chamber.
Any archaeological buffs out there will also know that the Preseli Hills are also home to the Spotted Dolerite – the rocks that form the inner sanctum of Stonehenge. Yes, those world famous rocks were dragged all the way from West Wales to the Salisbury Plain.
Even if you have no interest in Neolithic monuments, it's still very impressive to see a 20 ton capstone precariously balancing on the tips of 3 standing stones. You can push it as much as you like, I promise it doesn't budge! 
Pentre Ifan is free to visit and a magical place in South Wales to enjoy the sunset.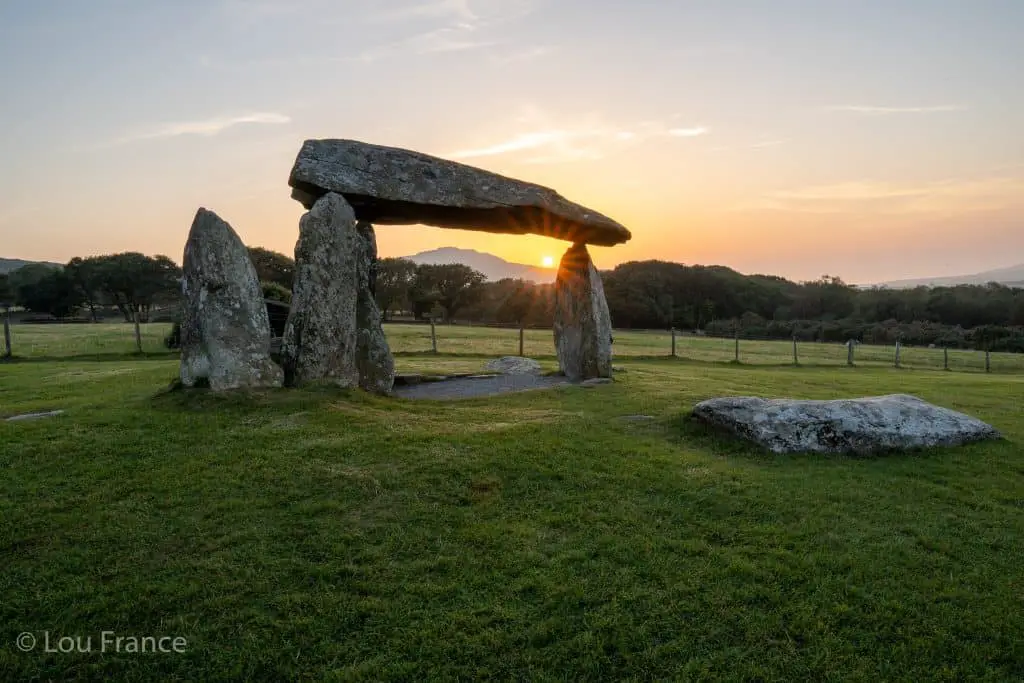 35. Tresaith Waterfall
I've sneaked this one in even though it's located in Ceredigion which is in the realms of Mid-Wales. The reason for its inclusion though is due to its uniqueness. This beautiful waterfall on the coast near Aberporth, is the only waterfall in Wales that flows directly into the sea (if the tide is right).
There is very limited parking next to the beach so park in the fields at the top of the hill. As you walk onto the beach, the waterfall is on the right hand side. After you've finished marvelling at this unique act of Mother Nature, head to the Ship Inn for a drink or bite to eat.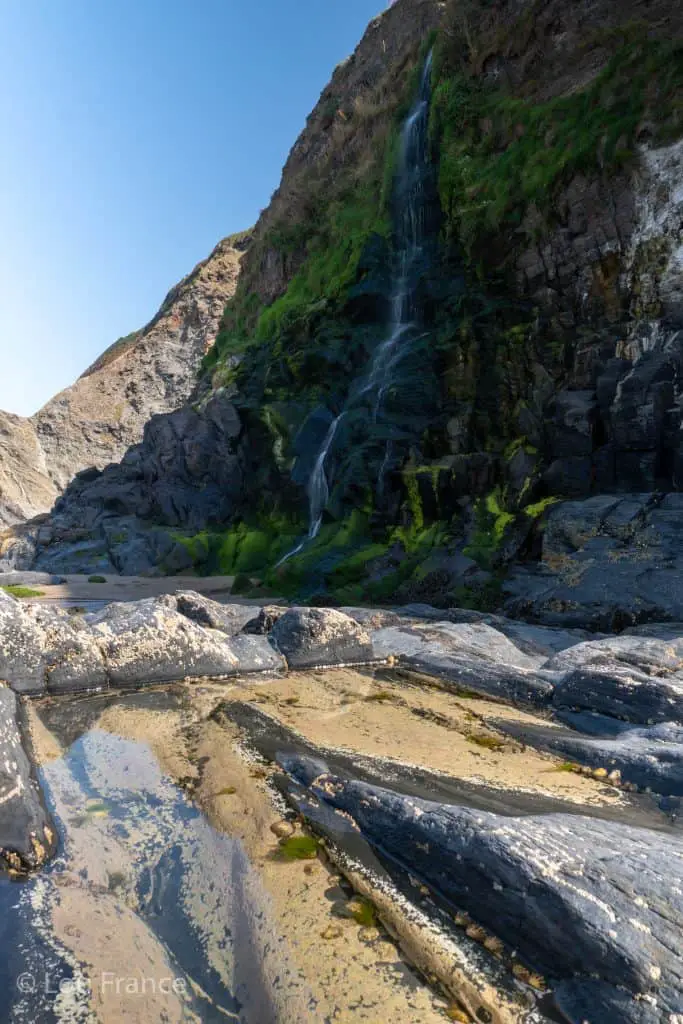 Related Reading
A Summary Of The Top Places To Visit In South Wales 
South Wales is a broad region of Wales which incapsulates the entire southern region of this compact country. In this guide I have outlined all the top things to do in South Wales and all the best places to visit.
South Wales is easily accessible from other regions of the UK. The bigger cities are serviced by public transport however the more remote regions are best served by having a car.
A trip to South Wales offers a wide array of options. Visitors can explore natural wonders such as caves, waterfalls and mountains and see historical sites such as castles, abbeys and manors. There are cities to visit, national parks to hike and wildlife to spot.
Are there any other places in South Wales you would add to this list?
Join My Newsletter Today! No spam just useful content!