When it comes to road trips and scenic drives, no one does things better than the United States does.
Thanks to its humongous size, the US homes an extreme variety in terrain and culture, which means you'll be spoiled for choice when it comes to deciding where to hit the road next.
From highways that run through rugged coasts along the Pacific Ocean to mountain roads with epic vistas, here are some of the best scenic drives and road trips in the United States for your next adventure!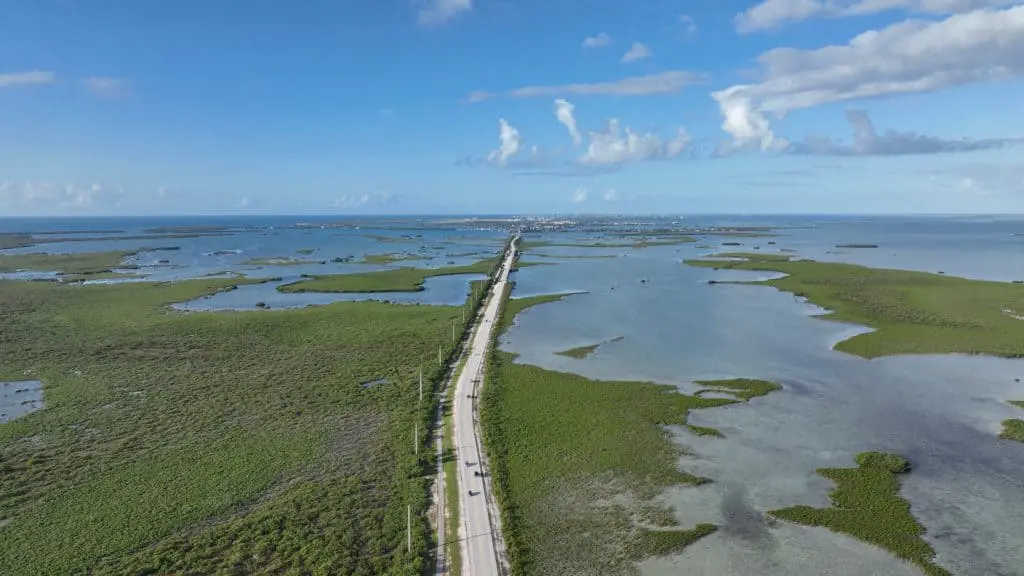 Disclaimer: Some links in this article are affiliate links, which means that if you purchase through them I receive a small commission, at no extra cost to you. This helps cover the cost of running this blog. Thanks for your support!
13 Amazing Scenic Drives in the US
1. Big Sur, California
Even though it's only 91 miles long, driving over Highway 1 on Big Sur is an experience that is worth dedicating several days to.
With a rugged coast on one side and the Santa Lucia Mountains on the other, the views you'll get to see along the way are, in themselves, reason enough to complete this classic US scenic drive. The real magic, however, lies in the many stops worth making every single mile of the way. 
For nature lovers, a visit to state parks such as Point Lobos or Garrapata is a must. For the most iconic views of the road trip, make sure to stop at McWay Falls inside Julia Pfeiffer Beach State Park and Bixby Bridge. If you want to see unique sights, check out Pfeiffer Beach, where you'll find purple sand!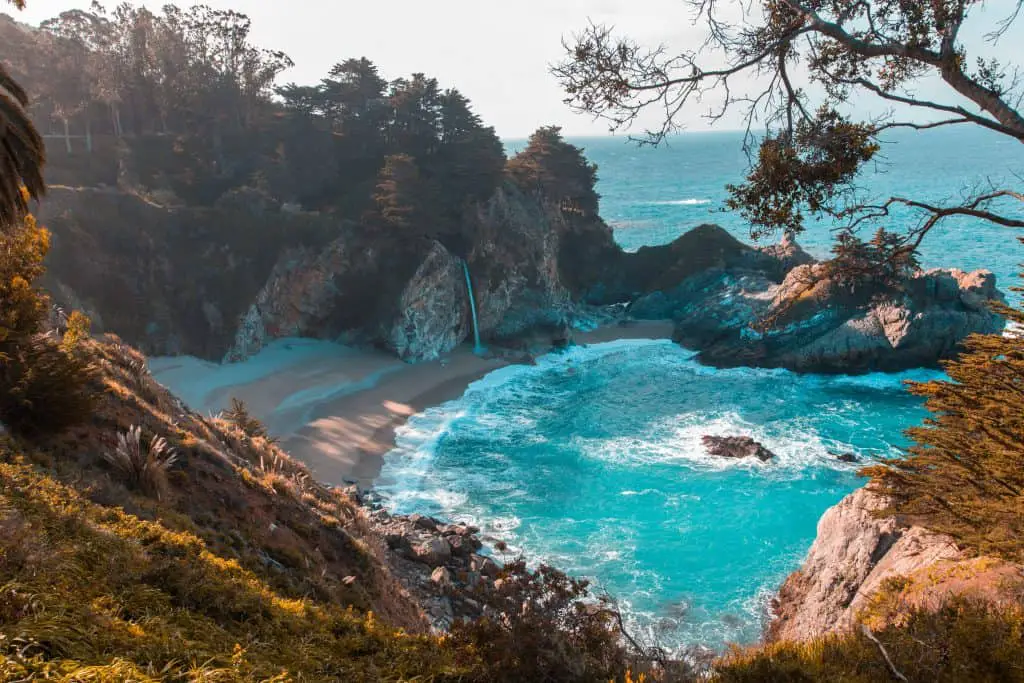 2. Trail Ridge Road, Colorado
It's not exactly a secret that Colorado is a treat for epic mountain vistas, and there's no better way to experience them than by driving the alluring Trail Ridge Road.
This 48-mile stretch runs through Rocky Mountain National Park and is easily one of the most scenic drives in the entire United States. 11 miles are set above treeline and over alpine tundra, providing the most mesmerizing views of the mountains below. During the fall months, it gets blanketed in red, golden, and orange hues from the aspens that dot the highway. 
As if that weren't enough, the Trail Ridge Road also delivers outstanding opportunities to spot wildlife, with moose and elk being common sights along the way, especially during the fall.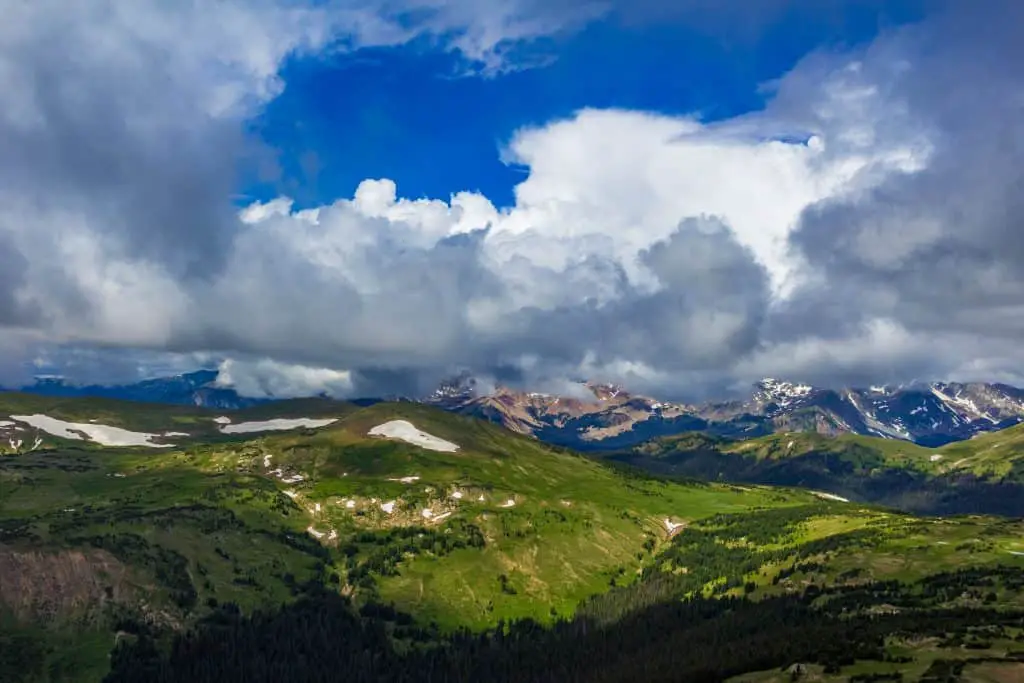 3. Monument Valley Scenic Drive, Arizona
Highway 163 runs through Monument Valley, one of the most epic national monuments in the Southwest that will make you feel as though you've driven right into Wild West film set. And you'd be right as countless Hollywood movies have been filmed here over the years, including the famous Forest Gump running scene.
This road winds through Navajo Land, providing sweeping views of red rock desert landscapes made up of red rock spires, whacky-looking rock formations, buttes, and just about everything else you could imagine in a Wild West movie scene.
After leaving the highway and driving into Monument Valley, venture down onto the unpaved road that loops around the buttes and rock formations. Better yet, consider take a tour of the valley to learn more about the Navajo culture and even spend a night sleeping under the stars. For a guide to the tours on offer in Monument Valley, see this article.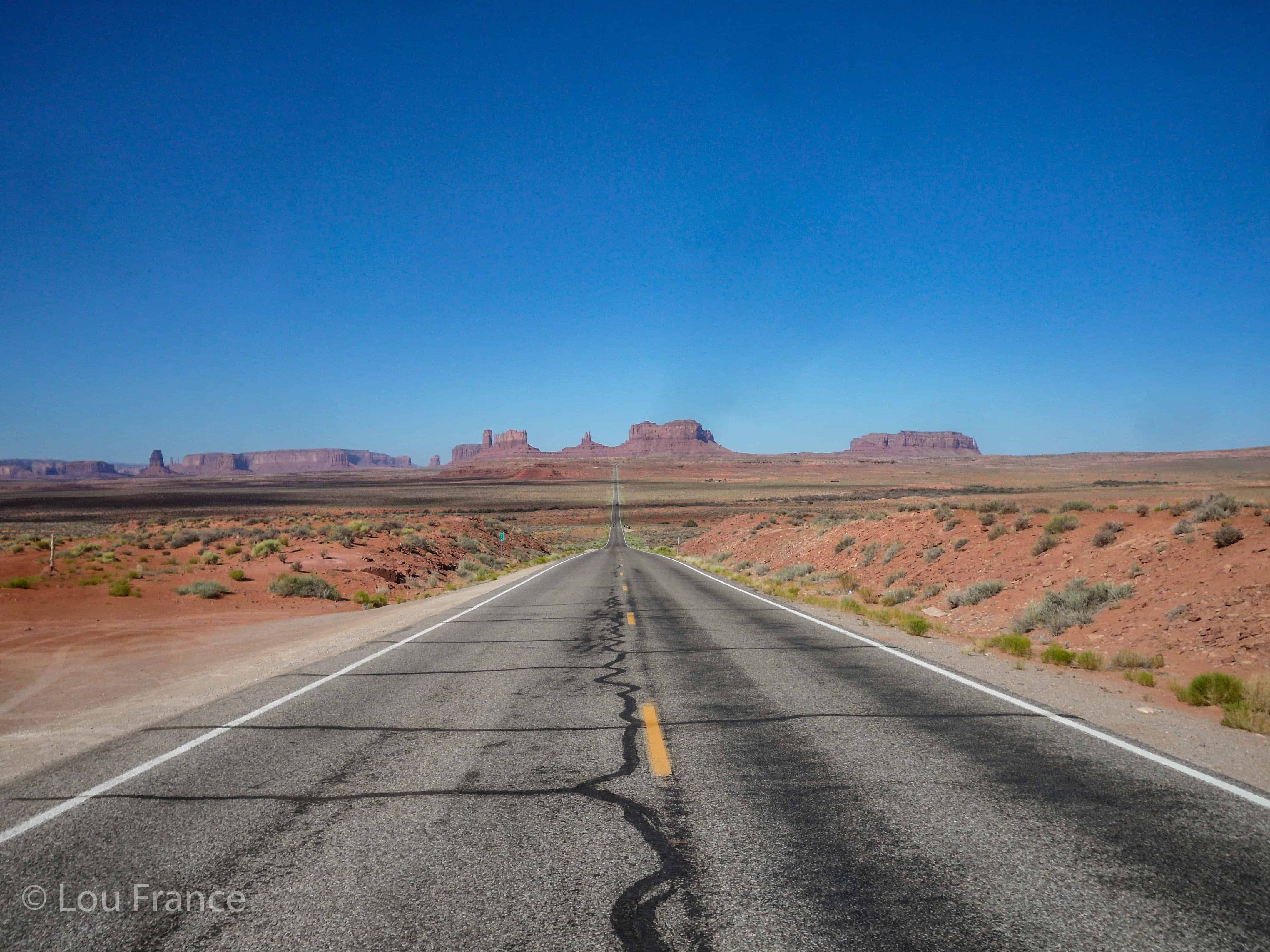 4. Windward Coast, Hawaii
Located on Oahu's lesser-known side, the Windward Coast is Hawaii's best-kept secret.
This scenic drive is an add-on to the popular drive from Honolulu to Kaneohe, which very few visitors really know about and provides a much more rugged version of the island.
Striking ocean vistas, white sandy beaches hidden amid the forest, and plenty of Buddhist temples are all staples of this road. Expect to make a ton of stops along the way as you stumble across secluded beaches and hiking trails you'll have all to yourself, not to mention several landmarks such as the Valley of the Temples, where you'll feel as though you were transported to Japan!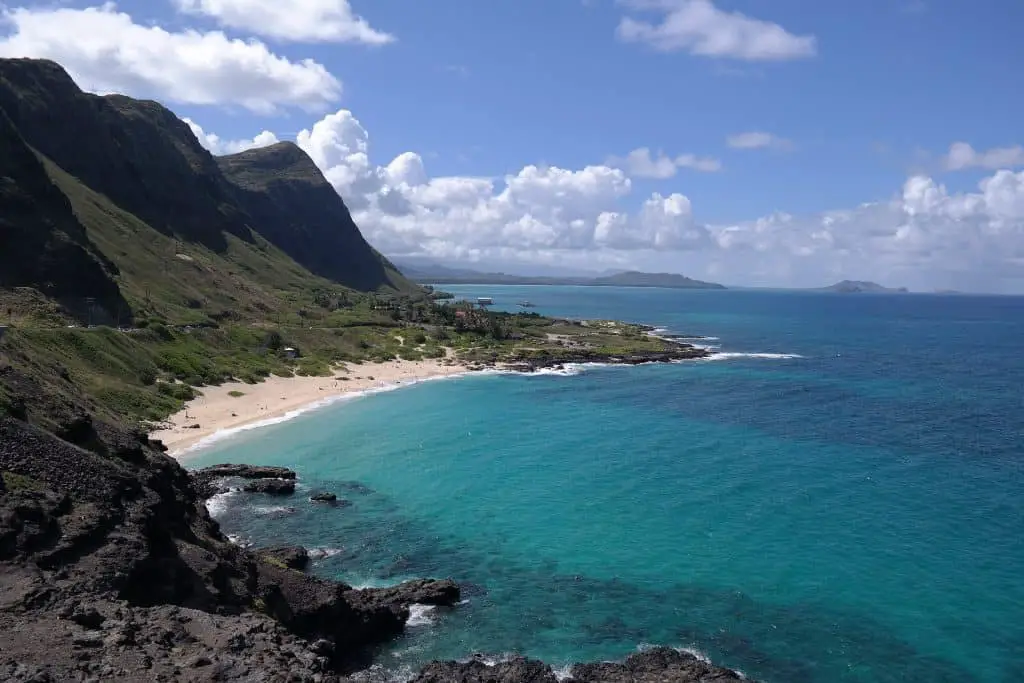 5. Route 23 to the Catskills, New York State
Starting in Otsego County and ending right in the middle of the Catskill Mountains, Route 23 is made up of 100 miles worth of pure eye candy.
Historic towns, cascading waterfalls, lavish mansions, farmlands, and idyllic lakes are all sights you'll get to see along the way, not to mention you'll be treated to gorgeous views of the mountains around for a good portion of the trip.
Moreover, there are plenty of hiking trails worth making stops for along the way. Two must-dos include the Kaaterski Falls Trails and the Devil's Path Trail, but you'll have many more options to choose from depending on how long you have to complete the drive.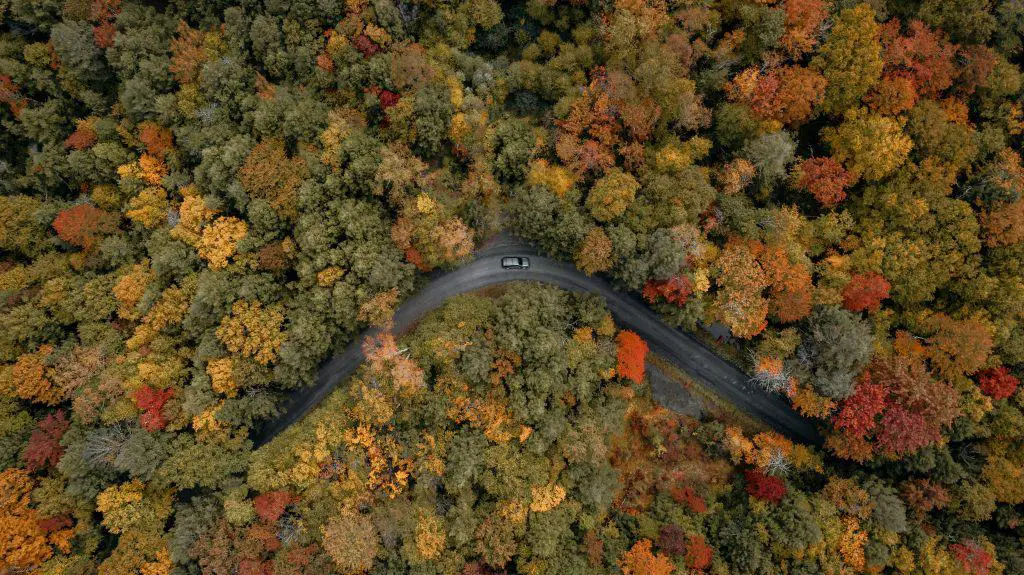 6. Extraterrestrial Highway, Nevada
If you love all things weird and wonderful, the Extraterrestrial Highway, or Highway 375, from Tonopah to Alamo is guaranteed to please. 
It runs mostly through the desert and provides striking views of arid landscapes, but the real magic of this road trip lies in the fact that it has an alien theme. The highway is set close to Area 51, which has inspired plenty of urban legends and rumours about UFOs and paranormal activity in the region!
While the entire highway has plenty of interesting attractions, an absolute favourite is the town of Rachel, which is the only town on the way and provides lodging and tons of alien-themed restaurants, motels, and sights. The Alien Research Center is another interesting stop worth making, and don't forget to send out a letter to an alien at the Black Mailbox.
For those who love all things ghosts, Tonopah is another place worth making a visit to for a couple of days. This spot was once a thriving mining hub but today, it's a bit of a ghost town where you'll find abandoned mines and one of the most haunted hotels in the USA, the Mitzpah Hotel.
7. Overseas Highway
Starting in Miami, this highway is made up of 50 bridges that connect islands and keys all the way to Key West. 
The drive itself takes just under 4 hours, but treating it as a road trip and dedicating a few days to it is highly recommended in order to truly soak up the beauty of the southernmost point of the continental USA.
A few can't-miss stops include the John Pennekamp Coral Reef State Park to snorkel in a dreamland of tropical colors and Bahia Honda State Park, where you'll find the most beautiful white sandy beach you've ever seen!
Extend this drive to include a visit to Everglades National Park, which is a top national park to visit in the cold winter months.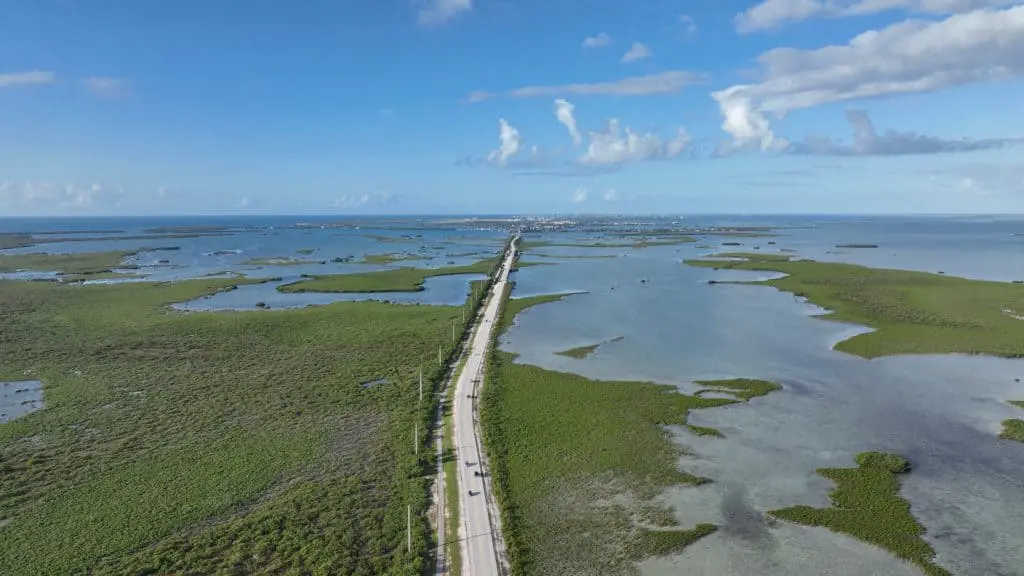 8. Scenic Byway 12, Utah
A full road trip tour of the South Western States is an American road trip like no other. The scenery includes iconic locations and incredible landscapes that will have you reaching for your camera at every turn. Highway 12 is one of the most scenic highways in the US and should form part of a southwestern road trip.
This colourful highway passes by two of Utahs Mighty Five National Parks, Bryce Canyon and Capitol Reef, providing unique rock formations and other-worldly landscapes. Winding 124 miles from Panguitch to Torrey some of the highlights along this route include branching off to explore Peek-a-Boo slot Canyon and cooling off in Lower Calf Creek Falls.
9. Going to the Sun Road, Montana
This spectacular 49 mile stretch of road transports visitors into the mountains of Glacier National Park. At the high point of Logan's Pass there are several gorgeous hikes to enjoy where I've often spotted mountain goats, yellow-bellied marmots and even grizzly bears.
This road is only open in the summer after the snow has cleared, typically in June, but be sure to check before you set off. The road also gets very busy so be sure to set off early.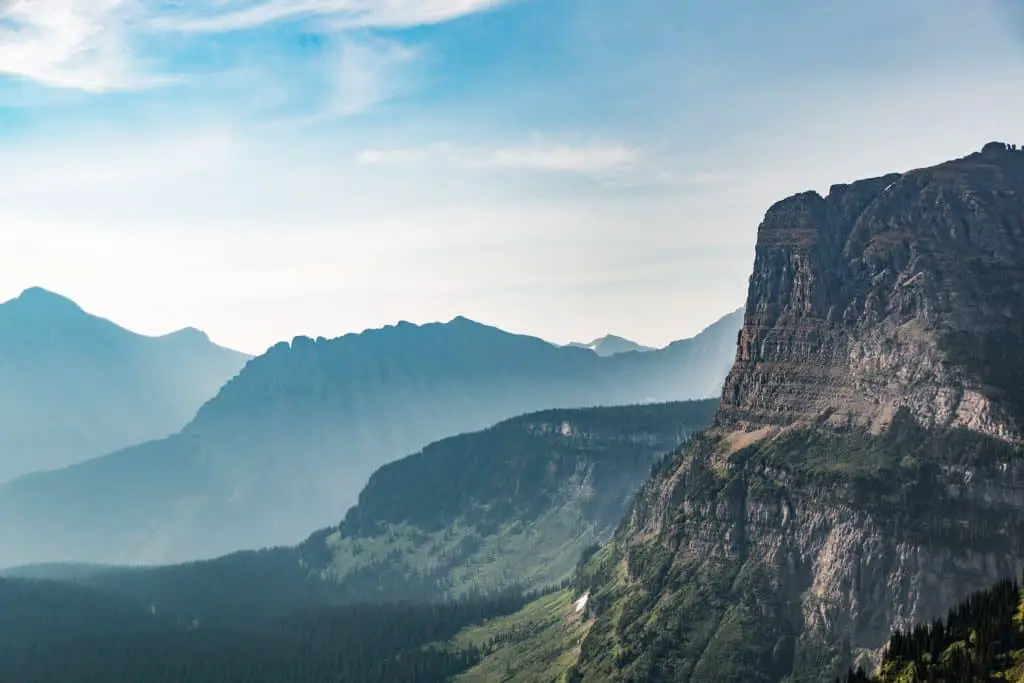 10. Blue Ridge Parkway, North Carolina/Virginia 
I mean, we can't talk about scenic drives in the USA without mentioning the Blue Ridge Parkway. This All American Road travels along the spine of the Appalachians, linking the Great Smoky Mountains of North Carolina to Shenandoah National Park in Virginia. 
The parkway is the most visited unit of the National Park System and is not maintained over the winter months. There are many scenic stops along the route with one of the highlights being Natural Bridge at milepost 61. Due to its colourful fall foiliage, the Great Smoky Mountains are a top choice for national parks to visit in October.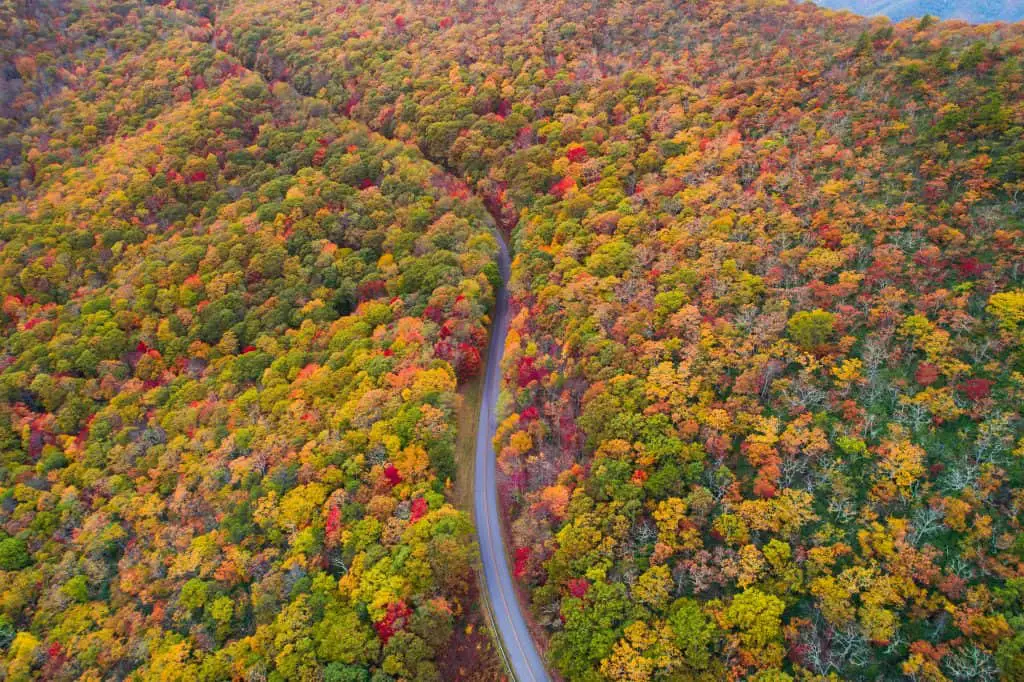 11. Pikes Peak Highway, Colorado
This seriously epic, 19-mile drive winds up to an elevation of 14,115 feet on America's most famous mountain. The 360 degree views on offer at the summit and (relatively) easy access, makes Pikes Peak the most visited mountain in North America.
The highway has over 156 turns and an average gradient of 6.7%, so you'll need your wits about you if you want to take this drive. Rangers are even on hand with temperature monitors to make sure your brakes don't overheat on the way down.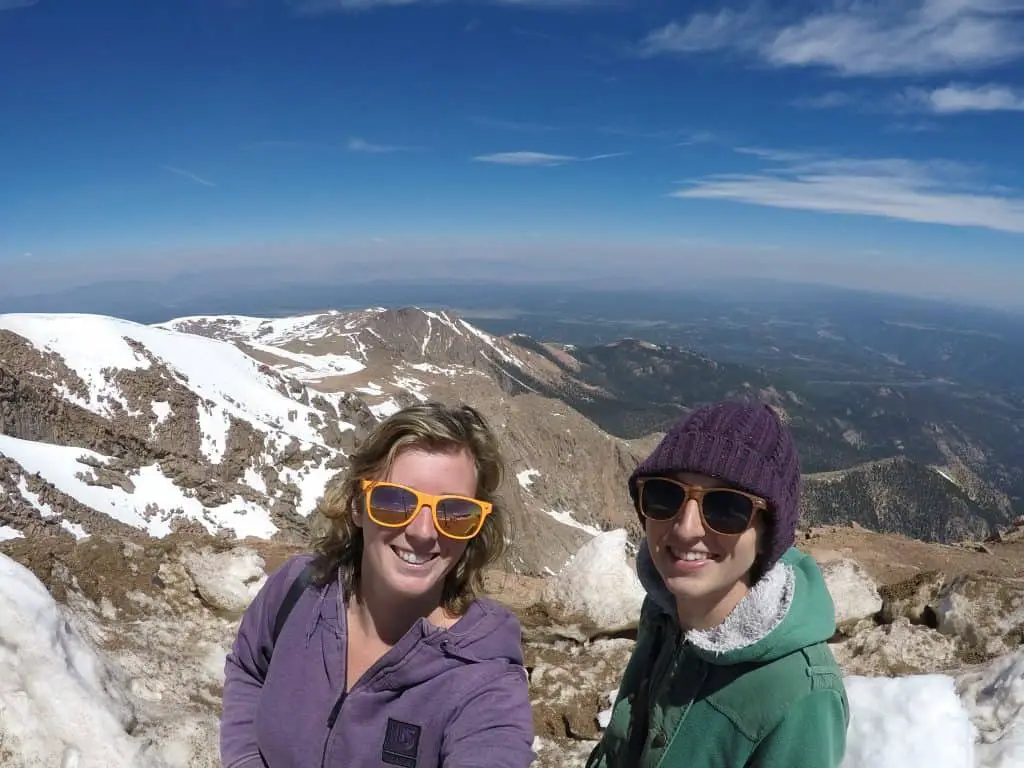 12. Newton B. Dury Scenic Parkway, California
Branch off the Highway 101 to drive the Newton B. Dury Scenic Parkway in northern California. Even though this road is only 10 miles long it provides the opportunity to drive through a tunnel of old-growth redwood trees.
The Redwoods National and State Parks are one of my favourite national parks on the west coast since they provide the chance to walk amongst giants. There is access to several trailheads along this drive and plenty of opportunity to spot Roosevelt Elk herds.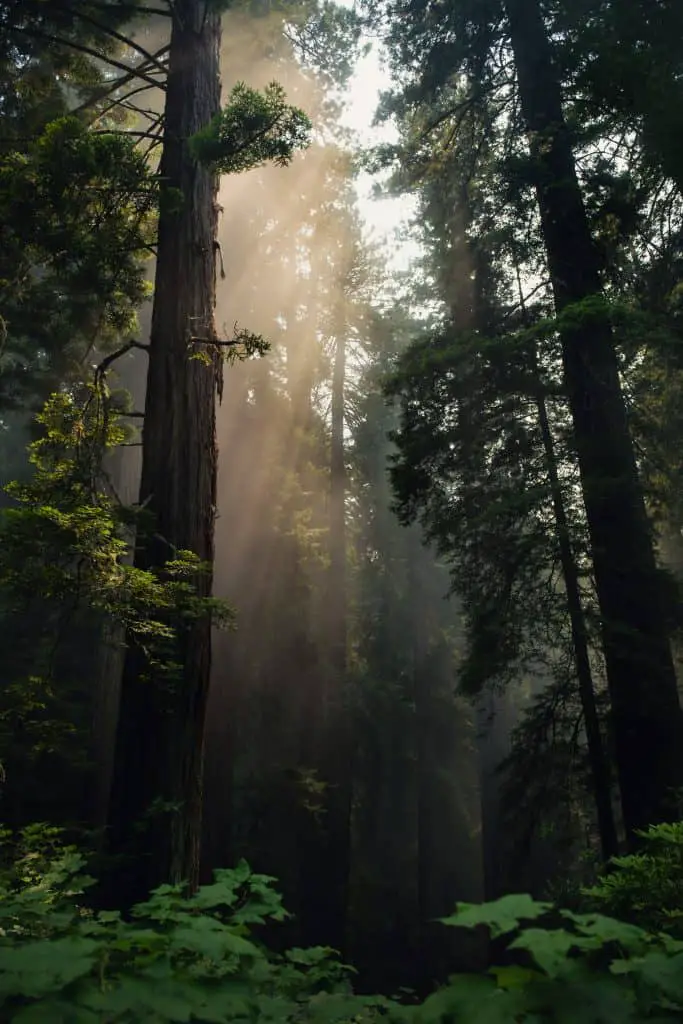 13. Columbia River Scenic Highway (HWY 30), Oregon
As a self proclaimed waterfall lover, how could I not include the Columbia River Gorge on this list of beautiful US drives? There are over 90 waterfalls in the Columbia River Gorge, the most spectacular of which is Multnomah Falls. 
The 75 miles stretch of highway known as the "King of Roads" runs between Troutdale and The Dalles, offering scenic views of the river gorge enroute. Along the drive, be sure to stop at the numerous historic landmarks and take time to enjoy a hike on one of the many trails along the Byway.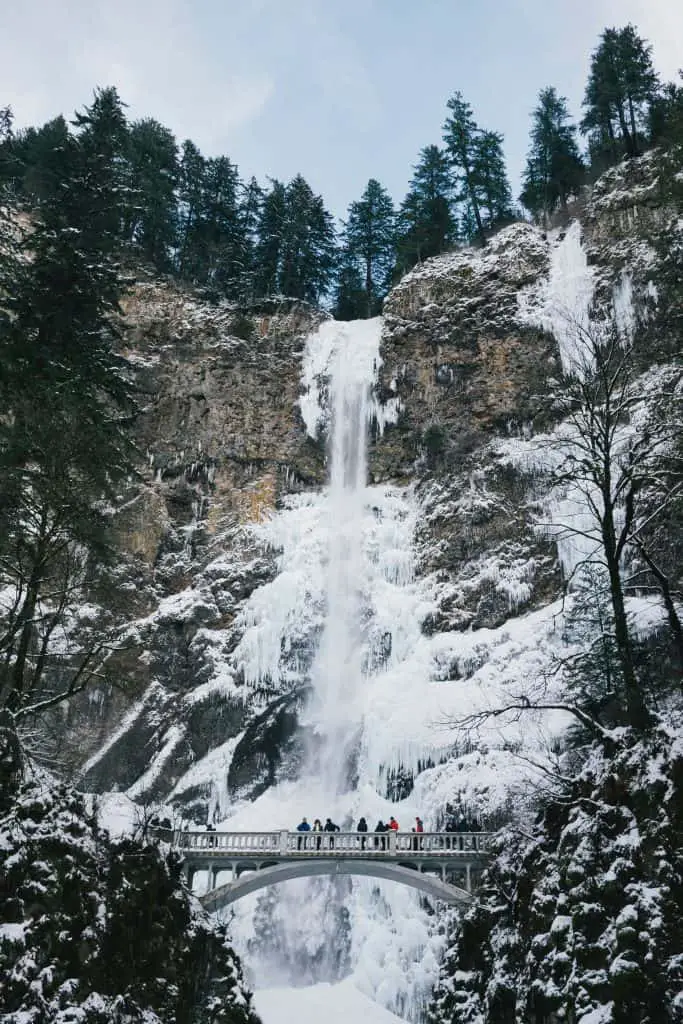 Final Thoughts on the Most Scenic Drives in America
When it comes to road trips and scenic drives, no one does things better than the United States does!
As a huge country with incredibly diverse terrain, the US is home to a variety of landscapes, making it an ideal place to enjoy a scenic road trip.
There are highways that float over tropical blue seas, byways that venture through Martian-like landscapes and roads dominated by giant ancient trees. From highways that run along the rugged coasts of the Pacific to mountain roads with epic vistas, there are plenty of beautiful drives in the US to experience.