For those who love adventure and unique landscapes, the Southwest is considered one of the top regions of the United States to see nature at its best.
With such a varied range of terrain to offer, the national parks the Southwest encompasses are considered not only some of the best destinations in the USA, but also the entire world.
I've been lucky enough to call California home for several years and enjoyed working on conservation projects in the national parks of Arizona and Utah. I can say without doubt, that the natural landscapes of these regions are hard to beat.
From vast seas of sand dunes to landscapes that look as though they belong on Mars, here are some of the best national parks to visit in the Southwest.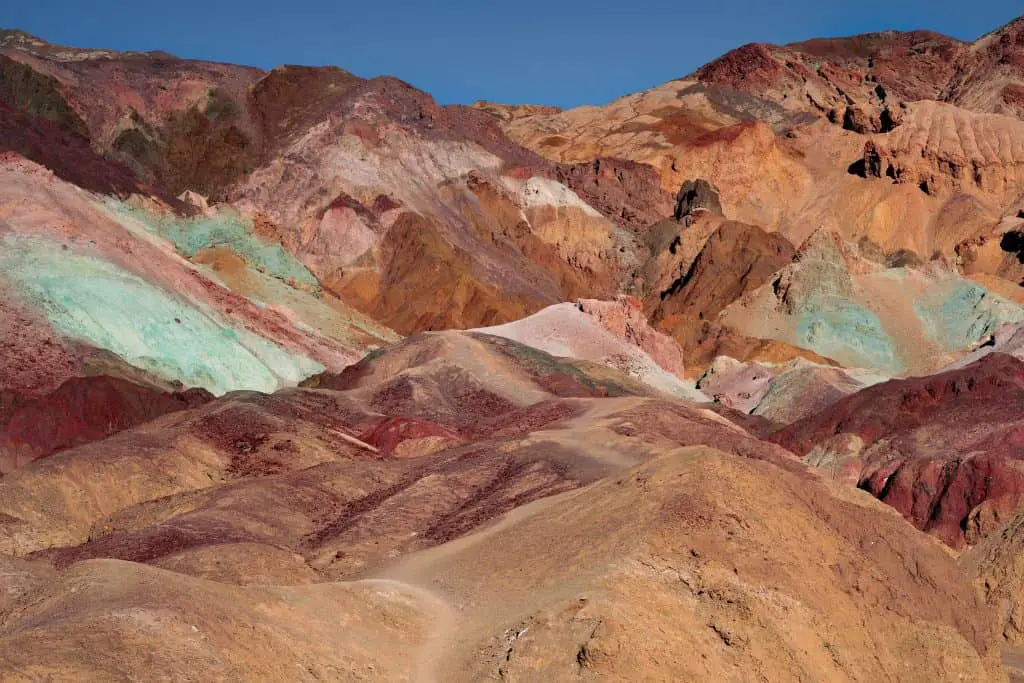 Disclaimer: Some links in this article are affiliate links, which means that if you purchase through them I receive a small commission, at no extra cost to you. This helps cover the cost of running this blog. Thanks for your support!
Things To Know Before Your Southwestern National Parks Trip
Vehicle entrance to the following National Parks costs between $20-$35 each, so if you plan on visiting three or more national parks in a year, it makes sense to purchase the America the Beautiful Pass. This pass costs $80 and provides entrance to ALL National Parks in the US for one year. You can do the math!
Dogs are not allowed on hiking trails in most national parks so keep that in mind if you want to bring along your four-legged friend.
Many of these parks get very busy during peak summer months which means accommodation can sell out fast. Book ahead to avoid disappointment. Also, Yosemite National Park requires a reservation for park entrance, so be sure to book ahead. (Link included below).
Car camping is a great, budget-friendly way to explore the Southwestern National Parks. Check out this car camping packing list before you go.
If you're looking to visit these parks on a budget, plan your trip on one (or more) of the six entrance fee free days.
11 National Parks in the Southwest to add to Your Bucket List
1. White Sands National Park, New Mexico
It's hard to believe that White Sands National Park was only enlisted as a national park in 2019. This park is a 275-mile mecca for those who love desert landscapes made up of white gypsum sand dunes that look like waves.
Here, you'll get to revel in a wonderland of sand dunes that will rival even those of Great Sand Dunes National Park. Must-do activities at White sands include sandboarding over massive dunes, ranger-guided walks to learn about the park's geology from an expert, and walking over the Interlude Boardwalk to observe the flora and fauna of the region.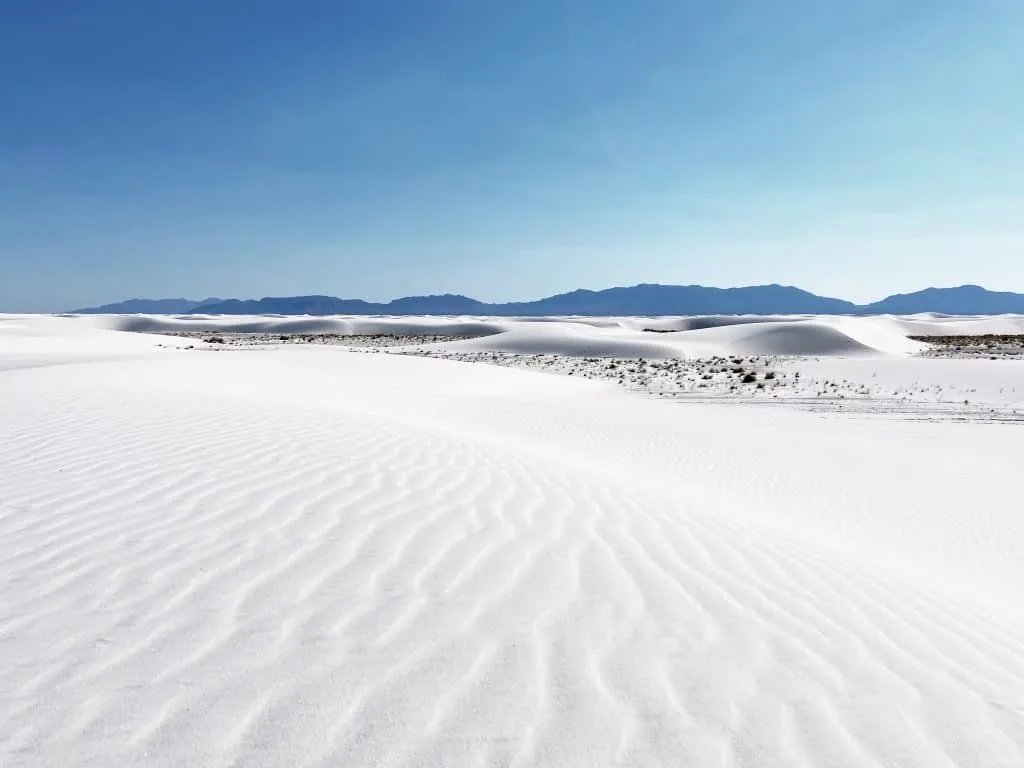 2. Saguaro National Park, Arizona
Located in the Sonoran Desert, Saguaro National Park is a true gem of unique landscapes. There really isn't another national park in the states that compares with Saguaro. On every visit I can't help but take yet another photo of the funky looking cacti.
Its terrain is made up of enormous saguaros, a tree-like cactus species that is only found in some parts of the Southwest and northern Mexico. During your visit, you'll get the opportunity to go on hikes or scenic drives amid a wonderland of saguaros and other species of cacti, some of which can grow to over 60 feet in height!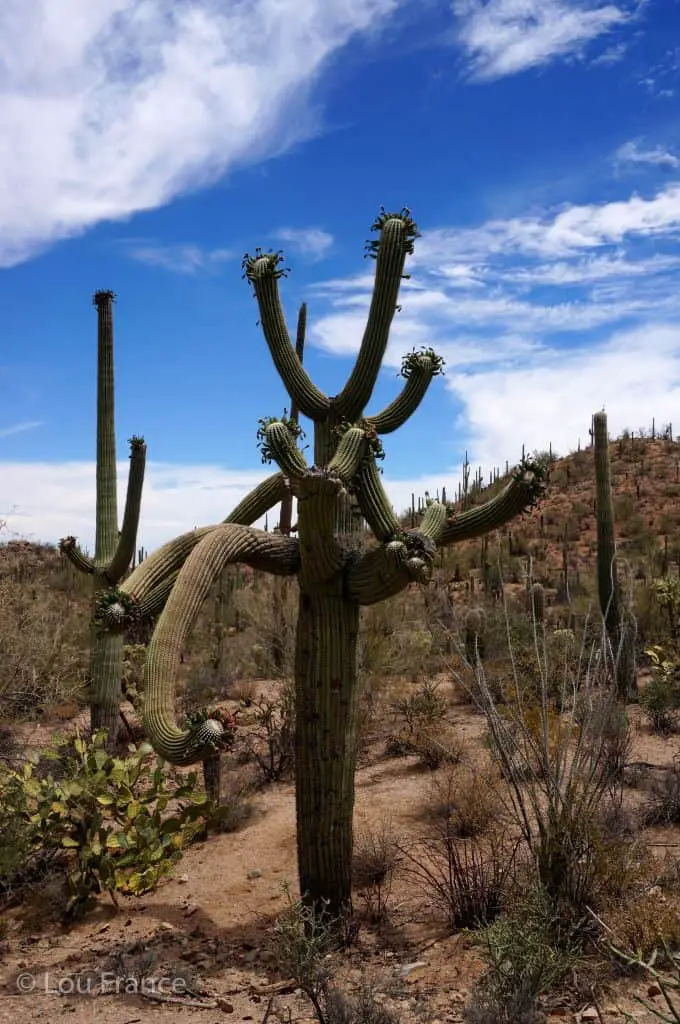 3. Grand Canyon National Park, Arizona
The Grand Canyon is probably one of the most emblematic natural landmarks in the entire country, making it a non-negotiable when it comes to a road trip of the Southwest.
This humongous canyon was carved out by the forces of the Colorado River over the course of time. These days, it measures 277 miles long and 18 miles wide. For the most quintessential landscapes, you can head over to the South Rim section of it, which is popular for easy viewpoints and day hikes into the canyon.
To appreciate the true vastness of the Grand Canyon, consider taking a scenic helicopter ride over the top. The moment the helicopter drops over the rim is magical and one that will certainly live long in the memory.
For the more intrepid, the North Rim section is a wonderful choice. Only about 10% of visitors to this national park visit this area, which means you'll get a quieter experience. Hikes in the North Rim are considered a bit more challenging, and backpacking in this area is a great way to see the canyon in a unique light.
Hiking down into the canyon offers unique views and the sense of achievement from reaching the bottom (and the top!) of the biggest canyon in the world is unparalleled. For a complete guide to hiking the Grand Canyon from rim to rim, take a look at this post.
4. Carlsbad Caverns National Park, New Mexico
Made up of over a hundred caves and caverns, Carlsbad Caverns National Park is a place where you'll find yourself inside a world of maze-like subterranean trails and fascinating geological features.
Even though you could spend entire months exploring the caves in the park, the most popular one for those who are short on time is the Carlsbad Cavern, where you'll find a plethora of interesting rock formations such as gigantic stalactites and stalagmites.
If you stay until dusk you can also witness the huge amounts of bats leaving the cave as they head out for their nightly feed, with good explanations provided by the park rangers.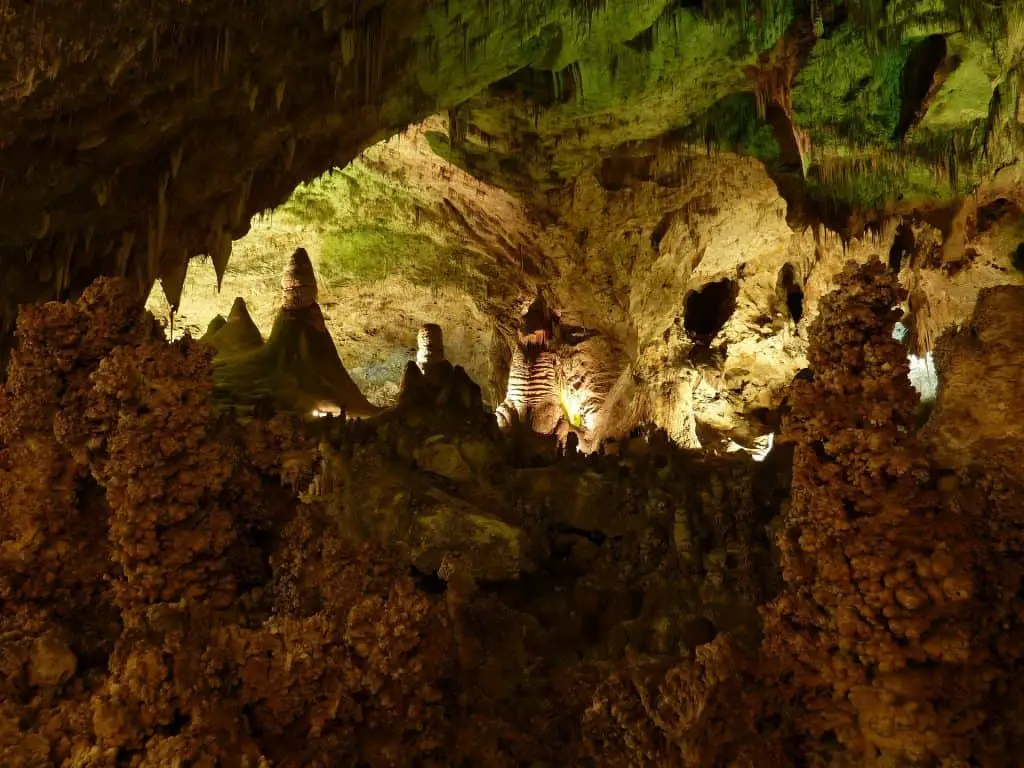 5. Petrified Forest National Park, Arizona
Multi-colored landscapes that look straight out of this world are the staples of this fascinating national park in Arizona.
Hundreds of millions of years ago, floods in the region brought dead trees into the area the park is set in. Not too long after, volcanic eruptions covered them with ash, creating quartz-like dead logs of trees that come in all shades of glitzy colors! It's really unlike anything I've seen anywhere else in the world.
Aside from simply gawking at the landscape, there are plenty of ways to explore the park. Two can't-miss activities include checking out Crystal Forest, where you'll find a bunch of colorful logs, and walking the Giant Logs Trail to see some of the largest ones in the park. A visit to the Painted Desert for jaw-dropping scenery is also a must!
For a real back to nature experience I can highly recommend obtaining a backcountry permit and spending a night or two enjoying the solitude of the badlands. Pack up your tent and head off into the wilderness to spend a night under the stars.
Related Reading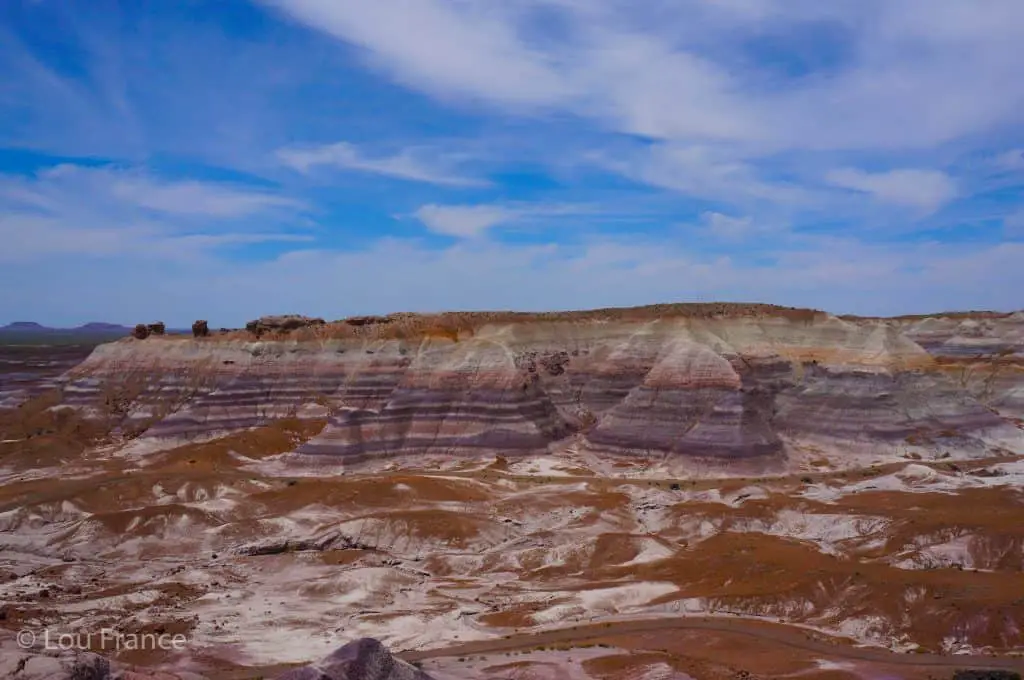 6. Guadalupe Mountains National Park, Texas
Home to four of the highest mountains in Texas, Guadalupe Mountains National Park is all about getting up-close and personal with the mountains in the Southwest, all while also getting to explore a variety of terrains ranging from woodland canyons to deserts.
Hiking is the main activity to enjoy in Guadalupe Mountains, with plenty of trails available ranging from easy strolls to tougher treks that will have you conquering its peaks. If you're up for a challenge, you can hike up to Guadalupe Peak in order to conquer the tallest mountain in Texas!
Learn more about hiking Guadalupe Peak and other top hikes in west Texas in this guide!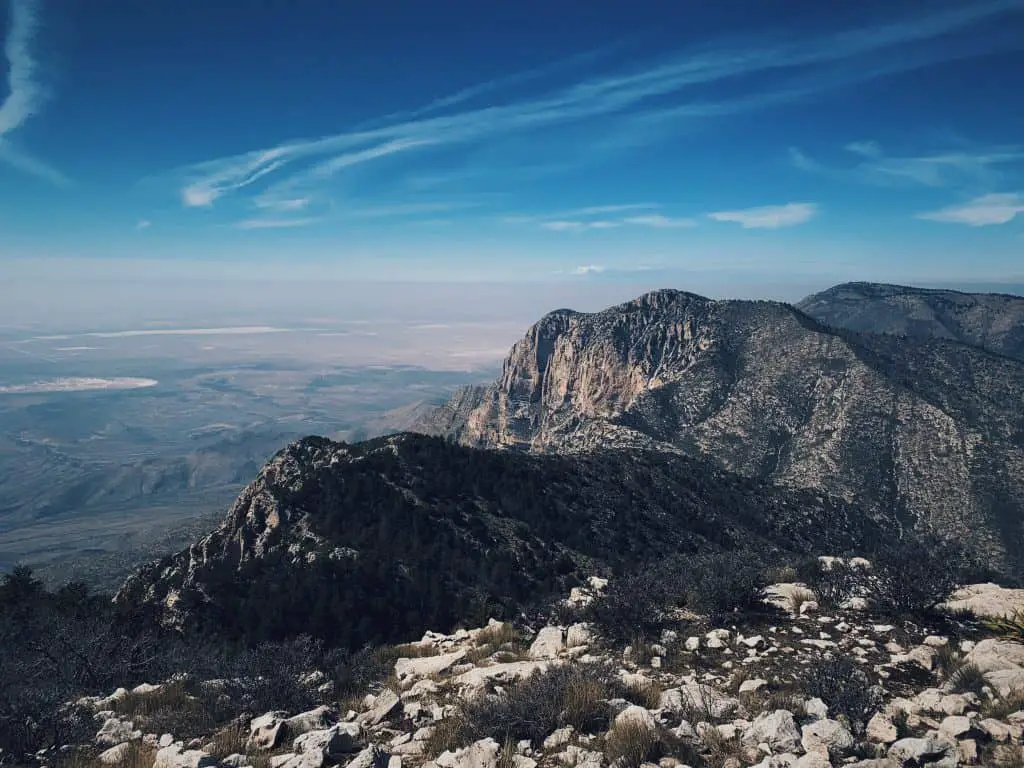 7. Arches National Park, Utah
If other-worldly-looking landscapes are what you're after, Arches National Park is the ultimate southwest park to visit. Arches is home to thousands of natural rock arches and quirky rock formations. It's super compact and located just a short drive away from one of my favourite towns in the Southwest, Moab.
Despite the number of things there are to see here, exploring Arches is relatively simple, with easy trails available for those who are new to hiking in the desert and a scenic road that will have you seeing some of the top highlights of the park.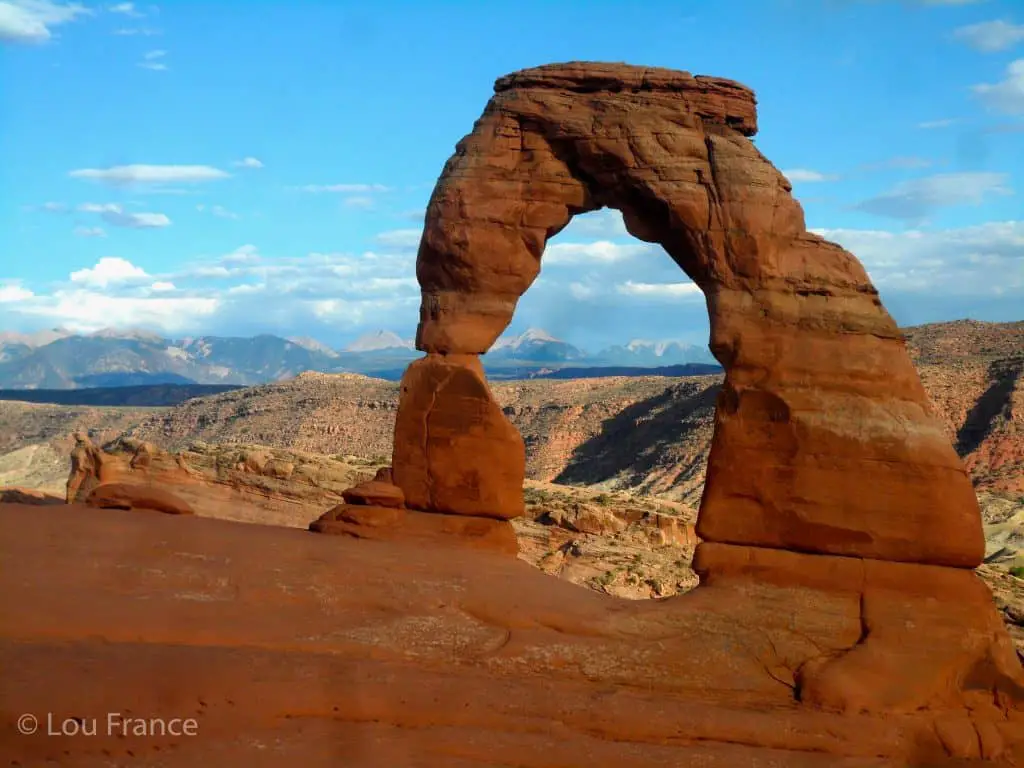 8. Canyonlands National Park, Utah
Made up of expansive canyons and whacky-looking red rock formations, Canyonlands is one of the most interesting national parks to visit in the Southwest.
Unlike Arches, Canyonlands is massive, which means this is a perfect go-to if you want to spend several days exploring a national park – you could virtually spend an entire year here and never have to do the same thing twice!
Because of its vast size, this Utah national park is divided up into three sections. Island in the Sky is the place to go for first-timers keen to get an introduction to the most famous landmarks in the park, which include natural rock arches and plenty of viewpoints.
For more solitude and more challenging hikes, head over to The Needles, where tougher trails are available. If you're an experienced backpacker, you can visit the Maze instead, which is considered one of the most remote regions in the world!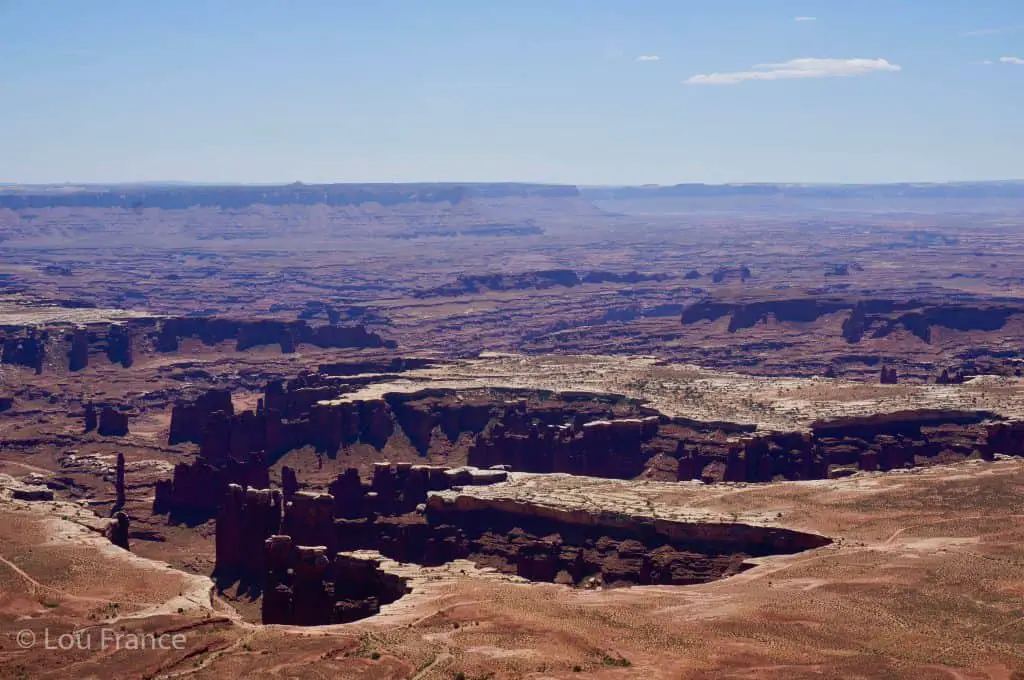 9. Death Valley National Park, California/Nevada
If you ever wondered what it would be like to walk on Mars, then surly a visit to Death Valley will give you a good idea. This is the hottest, driest, lowest place in the United States and the largest national park in the lower 48.
Activities you need to place on your bucket list include desert hiking, walking over sand dunes, driving the Artist's Scenic Drive to see colourful mountains, checking out Dante's View for the best views of the park, and catching a sunset at the golden landscape of Zabriskie Point. Also, don't miss driving 282 feet below sea level to view the salt flats of Badwater Basin.
I visited Death Valley in March and it was already very hot. My cars' AC was working hard and only short walks were bearable. Unless you want to discover why Death Valley got its name, avoid visiting during the hot summer months. This is a great national park to visit during the cooler winter months.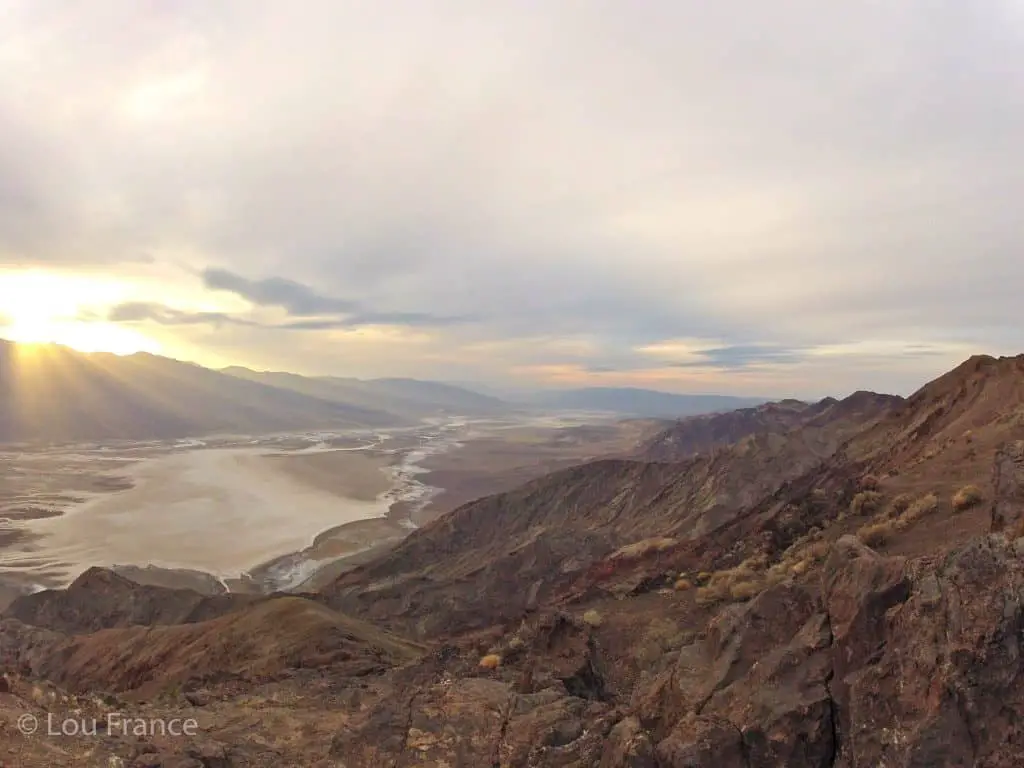 10. Zion National Park, Utah
Zion National Park is simply a stunning place to visit and should be included on any national park bucket list (in my opinion!). Home to humongous white and red-hued cliffs, swinging gardens, lush meadows on mesas, and hidden grottos, Zion National Park is king when it comes to variety in landscapes.
Can't miss activities at this Southwest national park include learning about the Paiute people at the Zion Human History Museum, ooo-ing and ahh-ing at the Checkerboard Mesa, checking out the Watchman and the Tower of the Virgin and hiking a few trails such as Canyon Overlook Trail, Emerald Pool Trail, and The Watchman Trail.
If you're not afraid of heights, brave the ever-alluring Angel's Landing hike. If you can't get a permit for Angel's Landing there are plenty of other hikes to enjoy in Zion, including the less exposed and equally beautiful, Observation Point Trail. If you visit during the hot summer months, don't miss walking The Narrows, where you can cool off in the river gorge as you walk.
During fall, the hot temperatures of the valley drop, along with the crowds, and the breathtaking views take on beautiful golden tones. This makes Zion a top national park to visit in October.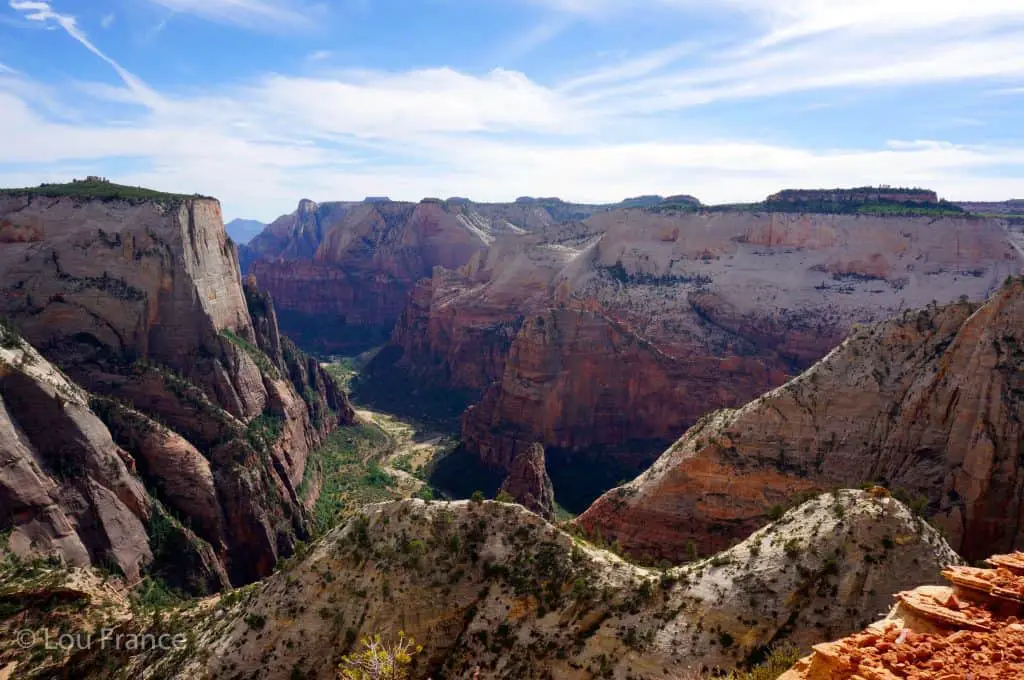 11. Mesa Verde National Park, Colorado
Located in the southwest corner of Colorado is a national park like no other. Famed for its cliff dwellings, Mesa Verde is home to some of the best-preserved Ancestral Puebloan archaeological sites and is a UNESCO World Heritage Site.
One of the best things to do in Mesa Verde is to take a tour of the cliff dwellings. The most popular tour is of Cliff Palace which is the largest cave dwelling in North America and has 150 rooms. Tours run at pre-designated times and are run by the park rangers.
Others activities to enjoy at Mesa Verde include taking a scenic drive or enjoy the parks landscape on a hike of the canyons, ridges and mesa tops. The park also hosts cultural dances and performances by members of the tribes connected to Mesa Verde.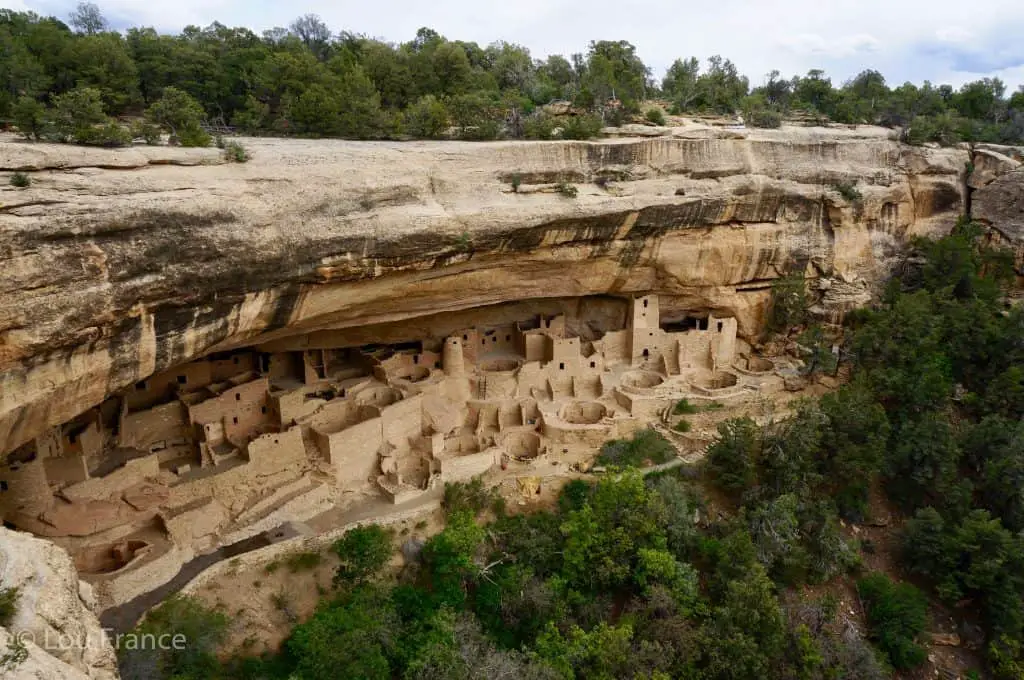 Southwest National Parks Summary
There is no shortage of amazing national parks in the Southwest region. With such a varied range of terrain to offer, the national parks the Southwest encompasses are considered not only some of the best destinations in the USA, but also the entire world.
On a visit to these parks you can find pristine white sand dunes, other-worldly rock formations, vast cave systems, oddly-shaped giant cacti and one of the largest canyons in the world. For those who love adventure and unique landscapes, add these national parks of the Southwest to your must-see list!