Snowdonia is a paradise for adventurers, nature lovers, and seekers of tranquility alike. Its awe-inspiring landscapes, rich biodiversity, and historic charm make it a destination that leaves an indelible mark on the hearts of all who visit.
As the largest national park in Wales, Eryri to use its Welsh name, covers an area of 823 square miles and attracts over 4 million visitors every year.
Whether you seek the challenge of conquering majestic mountains, the thrill of adventurous activities,  the peace found in serene lakes or the cultural treasures found through its history, Eryri promises an experience like no other in Wales.
In this comprehensive guide, I share the top things to do in Snowdonia (Eryri), unveiling hidden gems and sharing insider tips so you can enjoy an unforgettable trip. 
Disclaimer: Some links in this article are affiliate links, which means that if you purchase through them I receive a small commission, at no extra cost to you. This helps cover the cost of running this blog. Thanks for your support!
The Best Things To Do In Snowdonia (Eryri)
1. Conquer Mount Snowdon (Yr Wyddfa)
No visit to Eryri (Snowdonia) is complete without conquering the mighty Yr Wyddfa aka Mount Snowdon. As the highest peak in Wales Yr Wyddfa is the main attraction for those visiting Eryri, making it the UK's most popular mountain.
For those interested in hiking to the top, choose from multiple trails, each offering its own unique charm and challenge. For everything you need to know about all the routes up Snowdon, see this guide. The breathtaking panoramic views from the top are a reward like no other.
For those seeking an exhilarating experience without the demanding hike, the Snowdon Mountain Railway provides a scenic journey to the summit of Yr Wyddfa. Sit back, relax, and take in the awe-inspiring vistas as the historic steam train climbs the mountain, offering unparalleled views along the way. 
After a 2 year closure, the Hafod Eryri visitor centre at the summit is now open to visitors once again. The centre offers refuge from bleak weather and is the final destination of the Snowdon Mountain Railway. The centre also has a cafe and gift shop.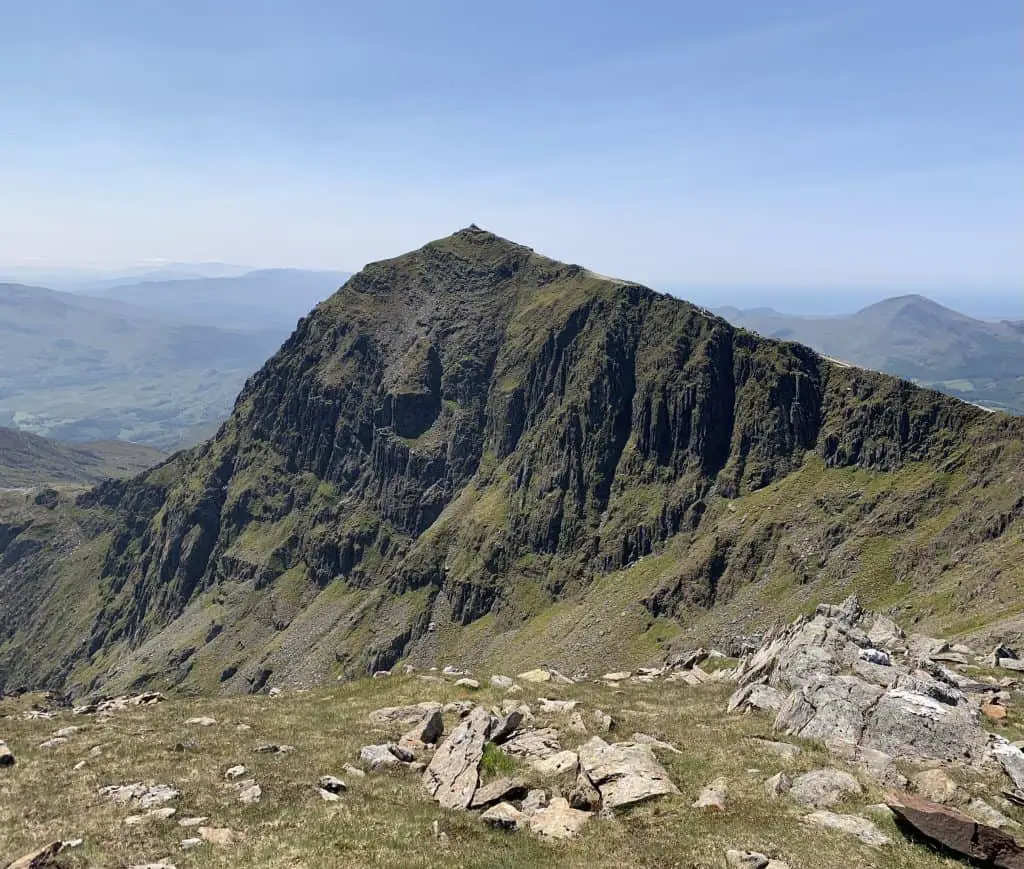 2. Hike a Mountain That isn't Snowdon!
Ok, so everyone's heard of Snowdon and as the highest peak in the park everyone wants to get to the summit. However, if you want a truly memorable mountain experience there are lots of other top quality hikes in Eryri.
For dramatic views and other-worldly rock formations head to the Glyderau range (also called the Glyders). There are many hiking trails available along this range. An easy option is the short walk up to Cwm Idwal, a beautiful hanging valley that has a fascinating geological history. For a more challenging hike climb to Glyder Fawr via the evocatively named Devil's Kitchen or experienced scramblers can take on the mighty Tryfan.
To truly escape the mountain crowds of Eryri, head to the Nantlle ridge at the western edge of the park. You can read a full guide to walking the Nantlle Ridge here.
Finally, for an easy introduction to scrambling and some of the best views in Snowdonia, take on Moel Siabod via Ddaer Du, visiting an old slate mine and Rhos quarry along the way. For everything you need to know about hiking Moel Siabod, click here.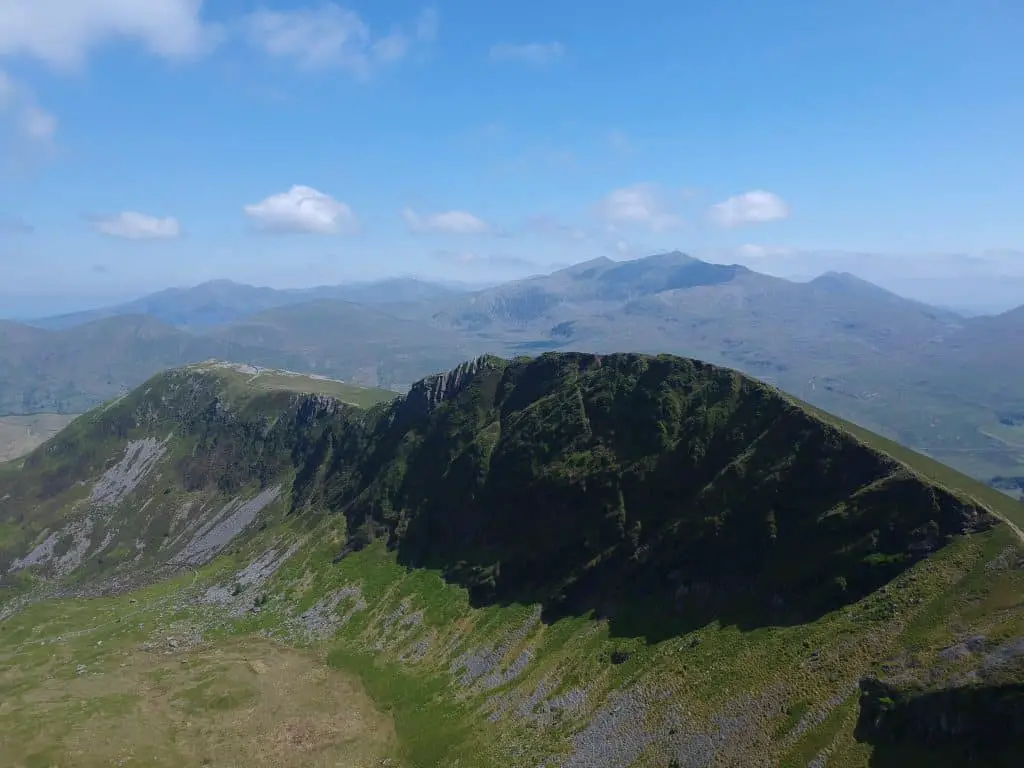 3. Visit Adventure Parc Snowdonia
Try your hand at surfing at the world's first inland surf lagoon. Adventure Parc Snowdonia uses advanced technology to deliver consistent waves to surfers of all levels from complete beginners to advanced riders.
The centre offers surf lessons for beginners or "just surf" sessions for the more experienced. Other activities on offer at Adventure Parc Snowdonia include stand-up paddle boarding, caving, rock climbing and high ropes courses. There are plenty of Snowdonia activities here to satisfy any adrenaline junky!
4. Explore the Magical Portmeirion Village
Immerse yourself in the whimsical world of Portmeirion Village. This charming Mediterranean-style village is nestled on the west coast of Snowdonia. Stroll through its colourful streets, adorned with vibrant architecture, beautiful gardens, and quirky sculptures. 
Built by Sir Clough Williams-Ellis as a dedicated tourist attraction, a visit to Portmeirion is like stepping into a fairy tale, feeling more like a theme park than an actual village. There are dedicated tours around this Italian inspired village or you can explore at your own leisure. There are numerous shops, a restaurant, spa and even a hotel if want to spend the night.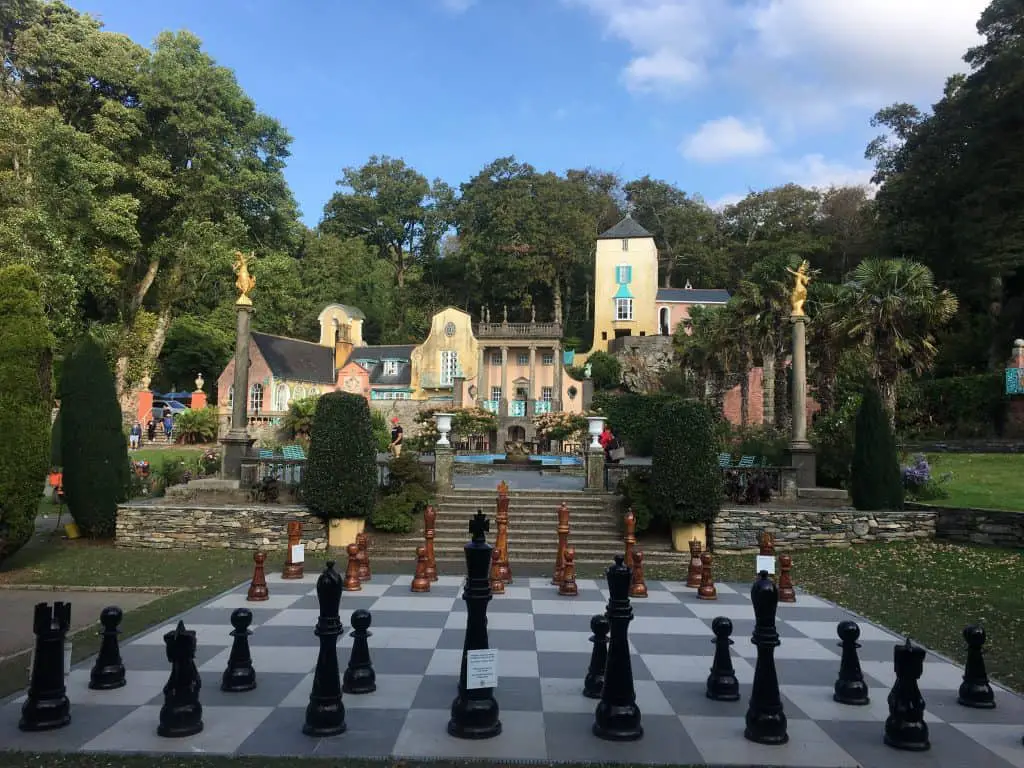 5. Betws-y-Coed: The Gateway to Snowdonia
Known as the gateway to Snowdonia, the picturesque village of Betws-y-Coed provides a tranquil retreat for visitors seeking a peaceful escape. Surrounded by lush forests and cascading waterfalls, this idyllic village offers a perfect blend of natural beauty and warm Welsh hospitality.
Betws-y-Coed, meaning temple of the forest in Welsh, is home to cafes, restaurants and plenty of outdoor shops. Betws is also the starting point for several low-level walks and offers easy access to the magnificent Swallow Falls. (A small entrance fee is required)
For the more historically inclined visitor, Betws-y-Coed is also home to the Railway Museum and Motor Museum, which also have small entrance fees.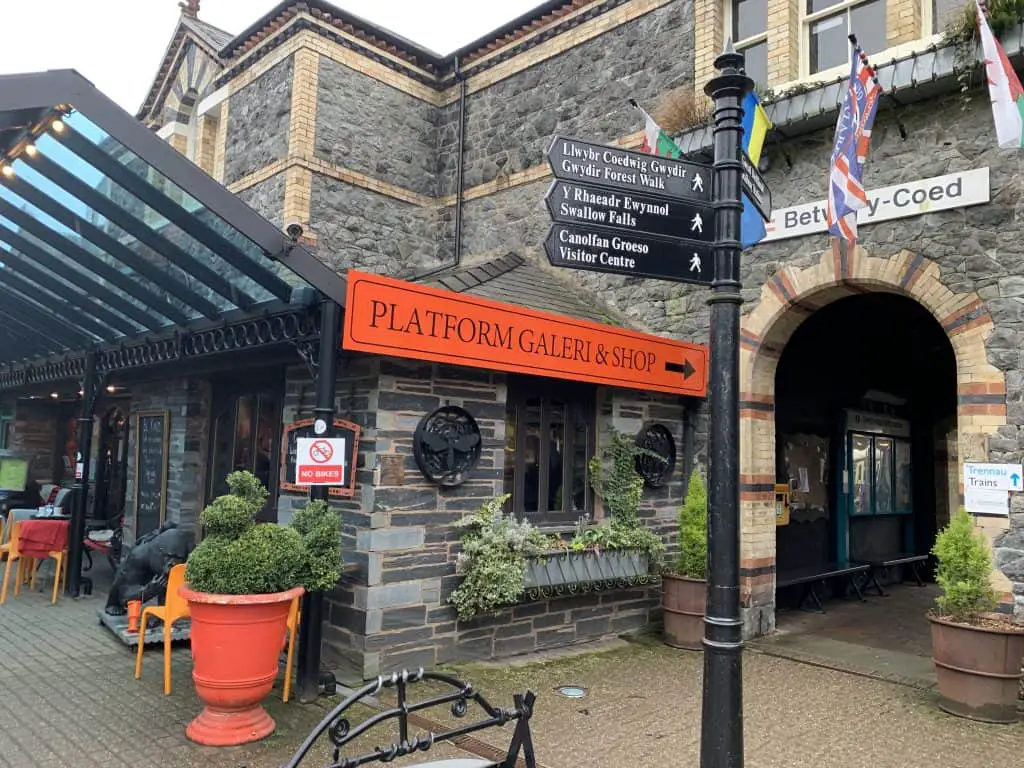 Escape to the mystical Fairy Glen, a secluded and enchanting spot tucked away in the heart of Snowdonia. This serene oasis boasts cascading waterfalls, moss-covered rocks, and tranquil pools. 
Fairy Glen is located just outside Betws-y-Coed and involves a short walk across the fields before descending into the gorge. Take a leisurely walk along the winding paths, listen to the soothing sounds of nature, and let your imagination run wild in this ethereal setting.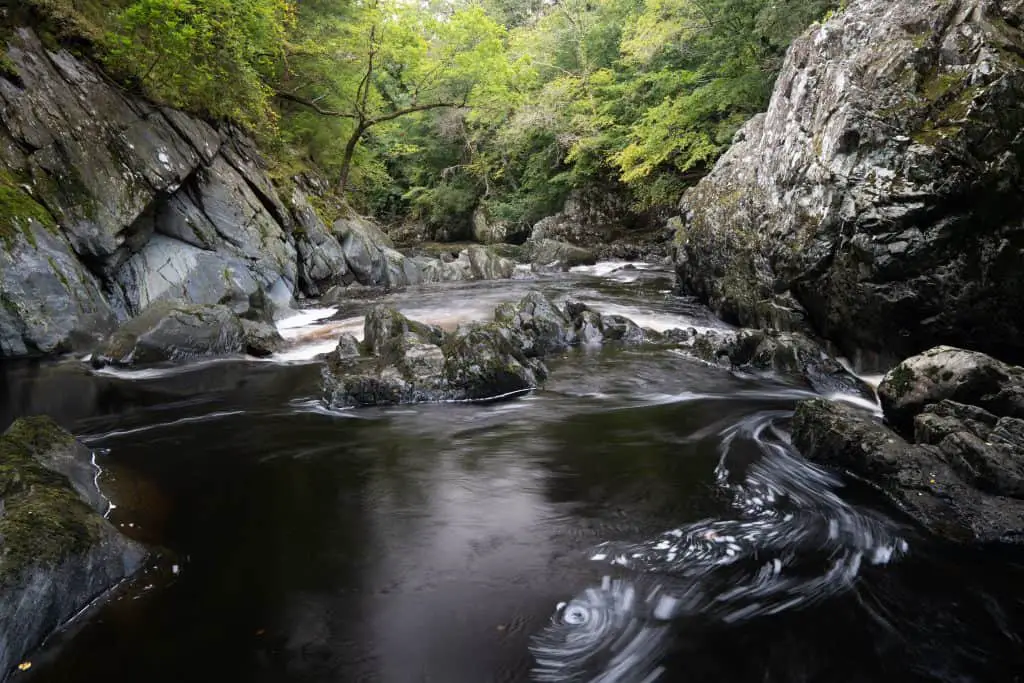 7. Embark on a Journey Along the Ffestiniog & Welsh Highland Railways
Step aboard the Ffestiniog & Welsh Highland Railways for a nostalgic journey through Snowdonia's stunning landscapes. Established in 1832, the Ffestiniog Railway is the oldest independent railway in the world.
These historic narrow-gauge steam railways offer scenic rides that showcase the region's natural beauty, including forests, lakes and waterfalls. The railway journey starts at the harbour in Porthmadog and terminates at the slate-quarrying town of Blaenau Ffestiniog, taking just over an hour one-way.
The Welsh Highlands Railway is one of the family-friendly, fun things to do in Snowdonia. So, sit back, relax, and let the rhythmic chug of the steam locomotive transport you to a bygone era.
8. Admire the Majestic Castles
Uncover the rich history of Eryri by visiting one of its many castles. Conwy Castle, a UNESCO World Heritage Site, is a medieval fortress that stands proudly on the banks of the Conwy River. Explore its formidable walls, climb its towers, and imagine the lives of knights and nobles within its ancient halls.
Located on the western edge of Eryri, Harlech Castle is another of Edward I's creations. Sitting high above Tremadog Bay, Harlech is best visited on warm summer's day, allowing time to explore the coastline.
Another UNESCO World Heritage Site, Caernarfon Castle is one of the world's finest surviving medieval castles and a symbol of Edward I's dominance. There are tours available that allow you visit all three of Edwards castles as part of a Snowdonia Tour.
Built in the 13th century Dolwyddelan castle offers a slightly different experience to Edward I's Big Three. Dolwyddelan was built by Llywelyn the Great to fight off English rule and despite its ruined state, offers incredible views of the surrounding landscape. It's a great place to appreciate the rugged beauty of Snowdonia National Park.
For more information on all the great castles of North Wales, see this post.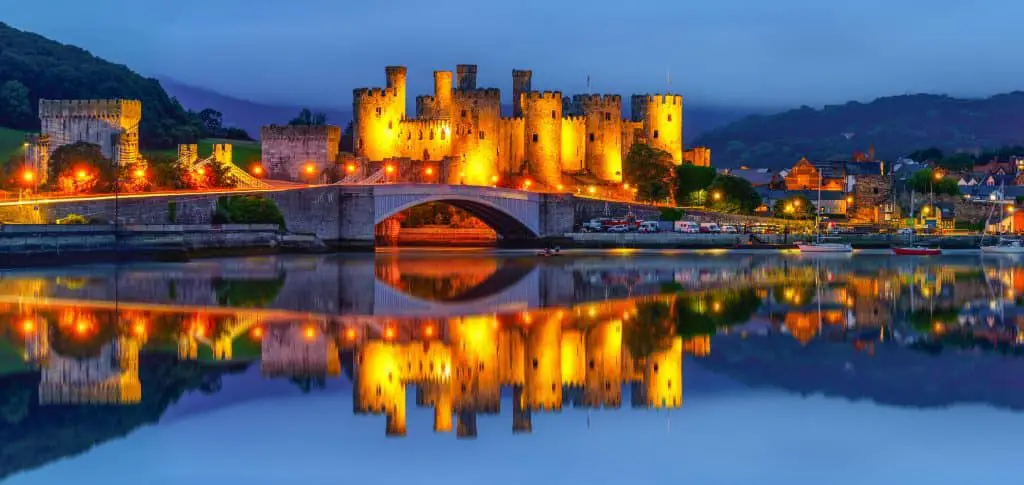 9. Experience the Thrills of Zip World
Seeking an adrenaline rush? Look no further than Zip World, a collection of adventurous activities that have brought new life to the abandoned quarries of Snowdonia. There are three Zip Worlds dotted around Snowdonia National Park.
Fly through the air on Europe's longest and fastest zipline, Velocity 2 at Penrhyn Quarry, embark on a tree top adventure at Betws-Y-Coed or delve into the subterranean world on the exhilarating Bounce Below at Llechwedd Quarry. 
There are many more adventure-packed activities at each site, with more constantly being developed, so there's always something new to try at Zip World.
10. Wander Through Bodnant Garden
For a more relaxing experience in Snowdonia, escape to the botanical paradise of Bodnant Garden, a horticultural masterpiece nestled in the Conwy Valley. Meander through its meticulously manicured gardens, adorned with vibrant flowers, tranquil ponds, and enchanting woodland. 
Bodnant Garden is a National Trust property, originally founded in 1874. Famed as having the finest rose garden in Wales, it's also home to the world renowned 55 metre-long Laburnum Arch, which is an incredible thing to see in Snowdonia in early June when the flowers are in full bloom. 
When you're ready for a rest, head to one of the tearooms to relax and appreciate the gardens with a pot of tea and a Welshcake!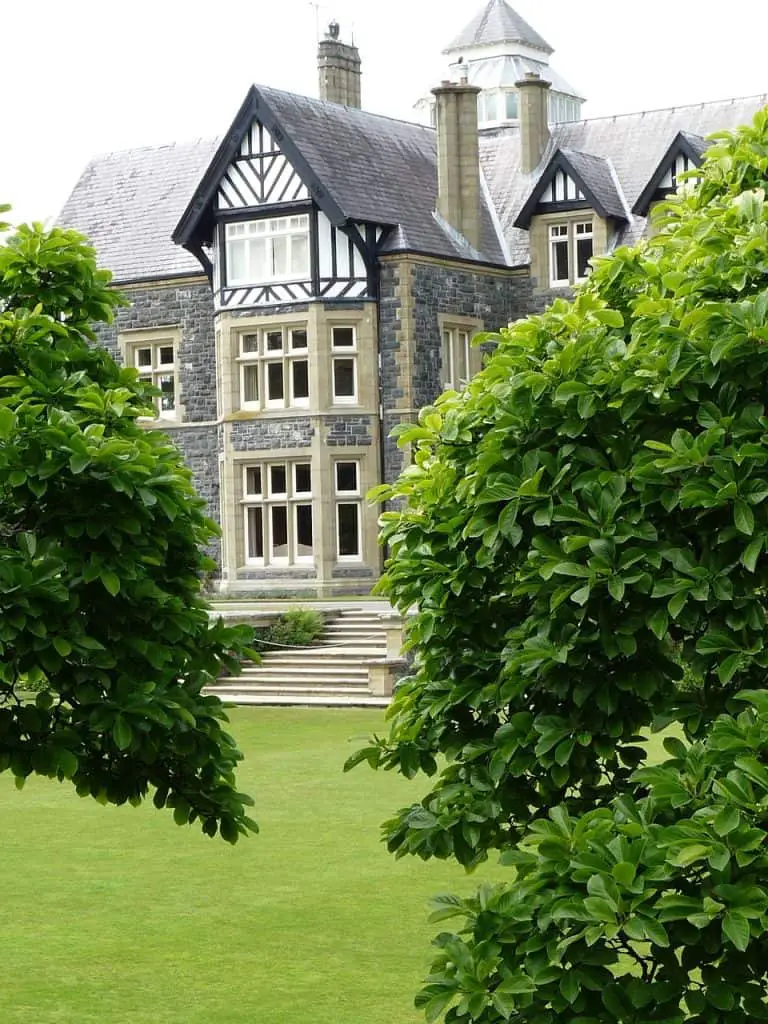 11. Capture the Beauty of Eryri Waterfalls
Indulge your love for photography and witness one of the many mesmerising waterfalls Eryri has to offer. Swallow Falls is one of the most iconic waterfalls in Snowdonia. Located near Betws-y-Coed, these thunderous falls cascade down a series of rocky steps, creating a captivating spectacle. 
Just a short drive from Betws-y-Coed, you can find Conwy falls. To view these falls there is a short walk which begins at Conwy Falls Cafe and requires a small entrance fee. Please note this waterfall is not located in the town of Conwy!
At the northerly edge of the park, visitors can explore the impressive Aber falls. This large waterfall is located near the village of Abergwyngregyn and requires a short walk along a well-maintained footpath. The falls can also be visited on a longer hike from the Carneddau mountain range.
For a really pretty gorge walk that takes in multiple waterfalls and cascades, head to the lesser visited Dolgoch waterfalls in Southern Snowdonia. This short walk could be combined with a hike of nearby Cader Idris.
Discover more beautiful waterfalls in Wales in this guide.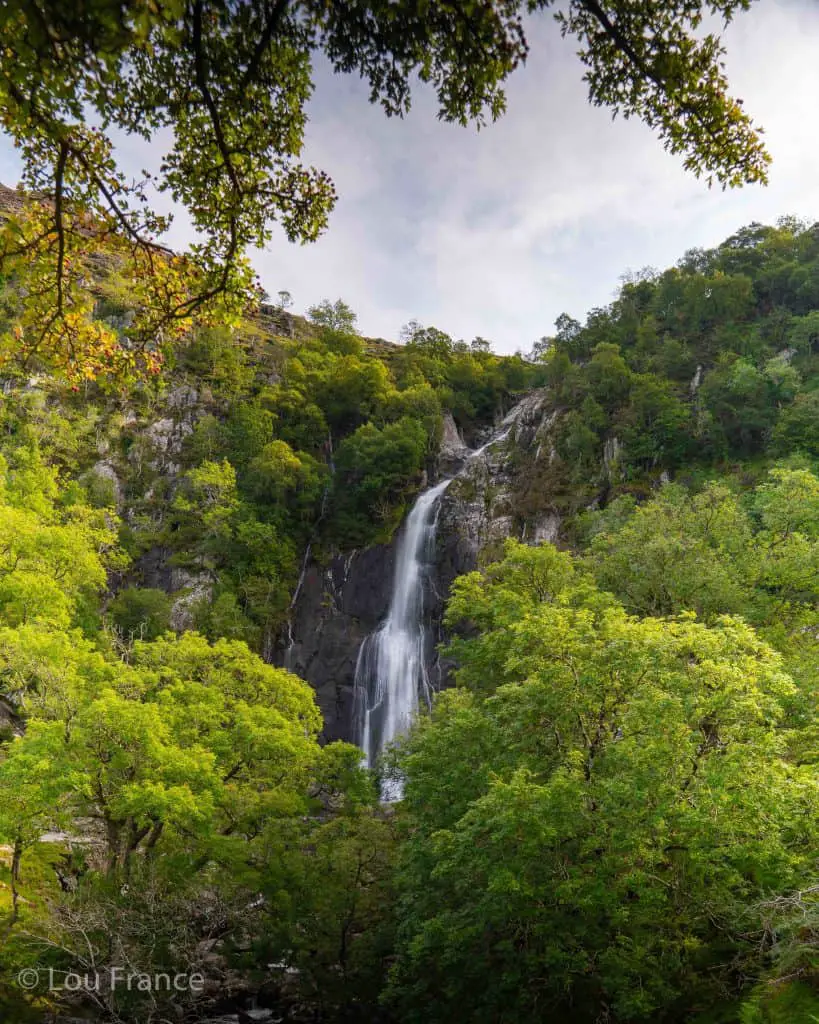 12. Enjoy a Tranquil Stroll at Lake Bala
Relish the tranquility of Lake Bala (Llyn Tegid), the largest natural lake in Wales. Take a leisurely stroll along its shores, breathing in the fresh mountain air and admiring the stunning scenery. If you're feeling adventurous, try your hand at various water sports, including sailing, kayaking, and windsurfing.
Alternatively ride the Bala Lake Railway along the shore, enjoying views of the Penllyn mountain ranges on the eastern edge of Snowdonia. Lake Bala is a Snowdonia attraction that offers a haven for nature enthusiasts and those seeking peaceful serenity, however be sure to keep one eye out for the Bala monster (affectionately known as Teggie!)
13. Explore Llanberis
Llanberis is a mountain town which is the starting point for the Snowdon Mountain Railway. Most visitors will only see this side of Llanberis however this town has a lot more to offer.
One of the biggest attractions of the town is nearby Llyn Padarn. This lake hosts various water sports and is the ideal place to relax on a hot summers day. On the lakeshore sits Wales' most famous tree, the Lonely Tree, and at the southern end, over-looking Llyn Peris, Dolbadarn Castle is worth exploring.
Learn about an important piece of the towns heritage at the National Slate Museum and from there enjoy a walk of Dinorwig Quarry, which was the second largest slate mine in Wales. Alternatively, discover more about Llanberis' more recent industry with a trip to Dinorwig Power Station, where you can learn about the power of hydroelectric technology.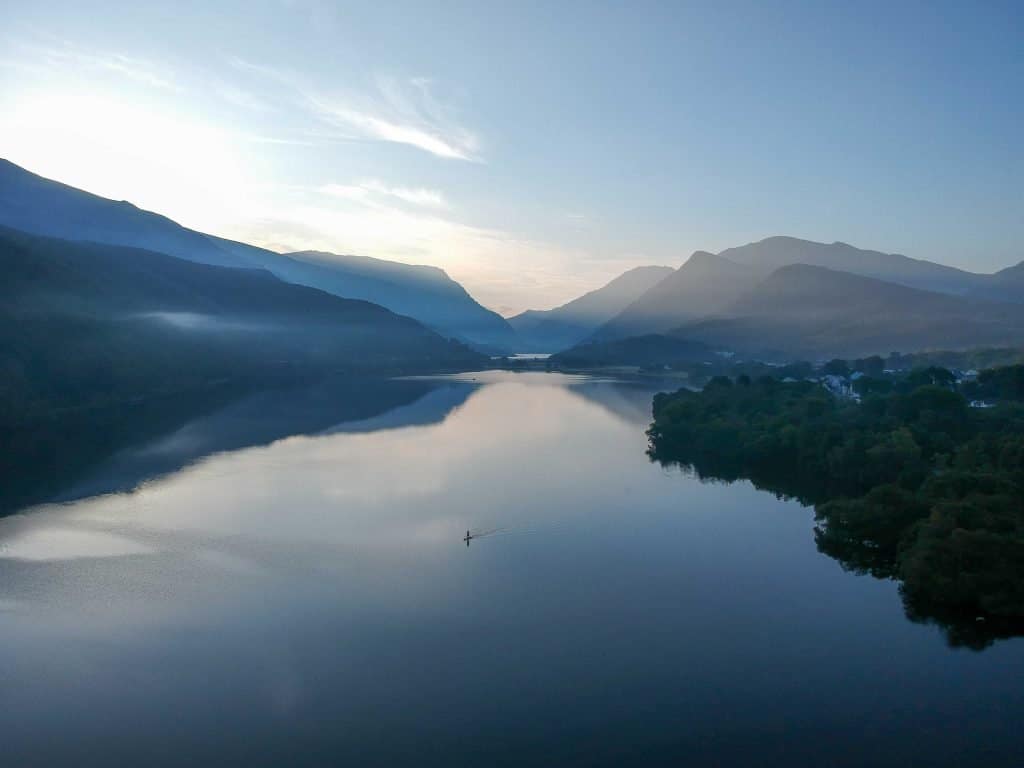 14. Enjoy Tea at the Ugly House or Tu Hwnt I'r Bont
Anything but ugly, Tŷ Hyll (Ugly House) is home to Pot Mêl tearoom which serves up a range of local classics. Here you can try savoury dishes such as the secret recipe Welsh Rarebit or a selection of sweet treats such Bara Brith, Welshcakes or a Welsh Cream Tea.
Tu Hwnt I'r Bont is located on the riverside at Llanrwst and is famed for the ivy covered walls which turn a dramatic deep red in the Autumn months. This teahouse is run by the same owners of Tŷ Hyll so you can expect the same quality of dishes sourced from a range of local ingredients.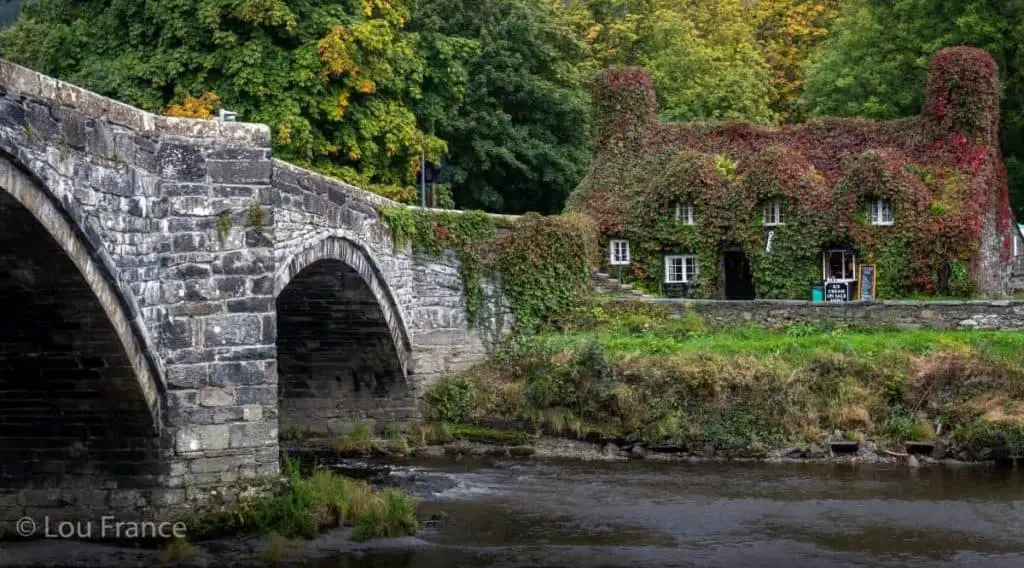 15. Learn About Welsh Myths and Legend at Beddgelert
Eryri is home to several picturesque villages but perhaps the prettiest is Beddgelert. This small village is located at the confluence of Colony and Glaslyn rivers and is lined with stone-built houses. It has a delightful stone-arched bridge and a selection of artisan shops and cafes.
Beddgelert is also famed for its place in Welsh Legend, being the location of Gelert's Grave. (Beddgelert meaning Gelert's Grave in Welsh). Gelert was the faithful dog of medieval Welsh Prince Llewelyn the Great. Take a short walk to this memorial to learn the tragic story of Prince Llewelyn and Gelert.
Did you know? 58% of the population of Eryri speak Welsh. Learn how to pronounce some of the basic Welsh words in this useful guide.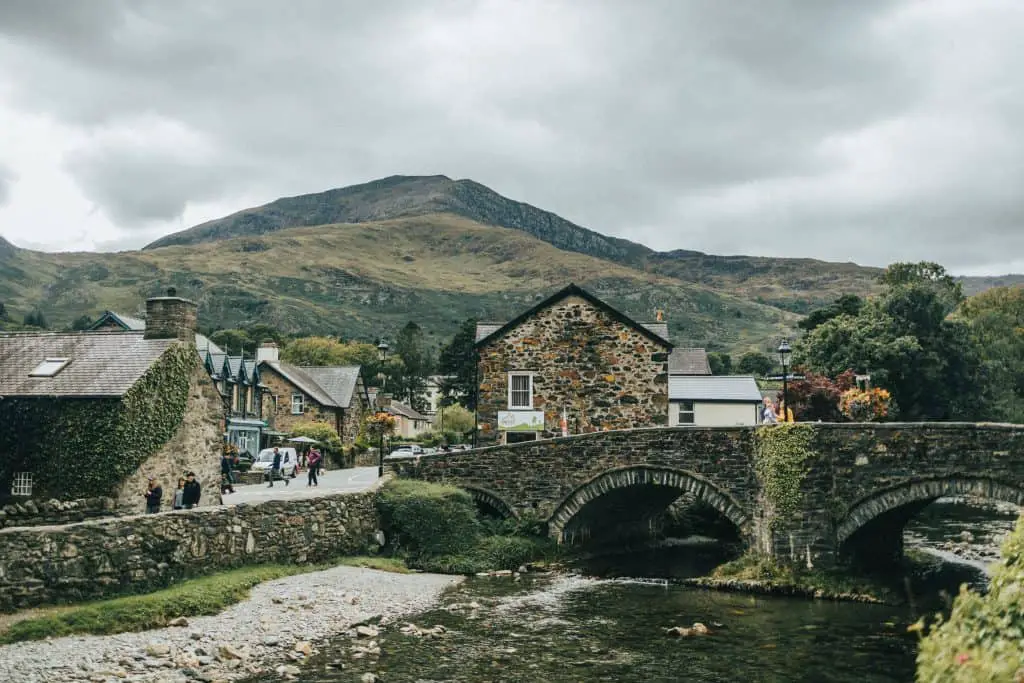 Accommodation In Snowdonia
There are multiple options when it comes to places to stay in Snowdonia. Your decision may be based on where you plan to spend most of your time. For example will you be heading to southern Snowdonia or will you be mostly exploring the more popular northern region?
A good central base for exploring popular Snowdonia sites is the town of Betws-y-Coed. There are several top quality hotels and B&Bs here to suit all budgets.
Getting To These Top Tourist Attractions In Snowdonia
The bigger towns on this list such as Conwy and Llanberis can be easily accessed by trains and/or buses from other major cities such as Liverpool, Manchester and London. For the best deals on cars and trains check out Busbud.
However, the more rural tourist attractions are often poorly serviced by public transport and require the use of a car.
For the best deals on car rental in Wales, I recommend Discover Cars.
Final Thoughts On The Best Places To Visit In Snowdonia
Snowdonia, North Wales is a haven of natural wonders, offering a plethora of activities and attractions that cater to every traveller's desires. Whether you seek thrilling adventures, serene landscapes, or cultural exploration, Eryri delivers an unforgettable experience.
Conquer mountains, wander through magical villages, and immerse yourself in the breathtaking beauty of this captivating region. So pack your bags, lace up your boots, and embark on an extraordinary journey to Snowdonia—a place where nature's majesty unfolds at every turn.