Sanliurfa is a city in eastern Turkey which has its roots in the Neolithic era and is surrounded by recently discovered settlements from those times.
Commonly known as Urfa, the city is mentioned in both the Old Testament and the Koran as the birthplace of Abraham. Under its former name of Edessa, it was conquered by Alexander the Great amongst others.
Today the city has a number of beautiful mosques, a pretty park with sacred fish and the most authentic bazaar in Turkey.
The population of Sanliurfa is a cultural melting pot of Turks, Kurds and Arabs. Its rich history and fascinating sites both in and around the city, make Sanliurfa an ideal base for a tour of this region of Turkey. 
In this guide I describe the best things to do in Sanliurfa and all the top sights to see around Sanliurfa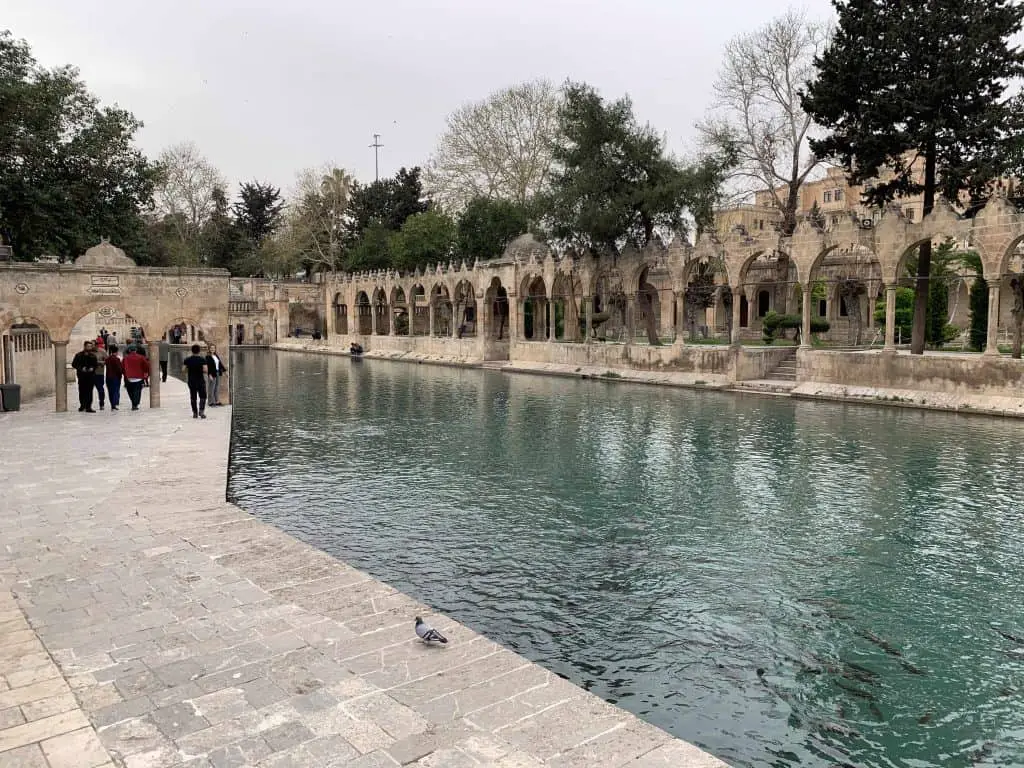 Disclaimer: Some links in this article are affiliate links, which means that if you purchase through them I receive a small commission, at no extra cost to you. This helps cover the cost of running this blog. Thanks for your support!
The Top 9 Things To Do In Sanliurfa
1. Explore Golbasi Park And Feed The Fish Of Balikgol
The story goes that a certain King Nimrod launched Abraham from a catapult in the citadel, into a huge pile of burning logs only for God to intervene, turning the fire into water and the logs into fish. The two huge corinthian pillars in the citadel are said to represent the catapult and Balikgol (balıklı göl) below with its carp, are where Abraham landed.
The park containing Balikgol (fish pond) is a big draw for both pilgrims visiting the two mosques and families coming to escape the heat amongst the ponds and shady trees. It's a great place to drink tea and watch the world go by.
Gölbaşı Park is a real highlight of Sanliurfa and something not to be missed. I recommend sitting at a cafe around Ayn-Zeliha Golu and enjoying a Menengic coffee, which is a luxurious blend of Turkish coffee and pistachio. Iim not a coffee fan but even I found this delicious! 
Then wander amongst the gardens and stop at the various ponds to peer at the famed holy fish. Vendors selling fish food are spread out throughout the park so you can join in and feed the sacred fish.
Look out for a white fish as seeing one is said to open the doors to heaven, whereas killing a fish will make you go blind!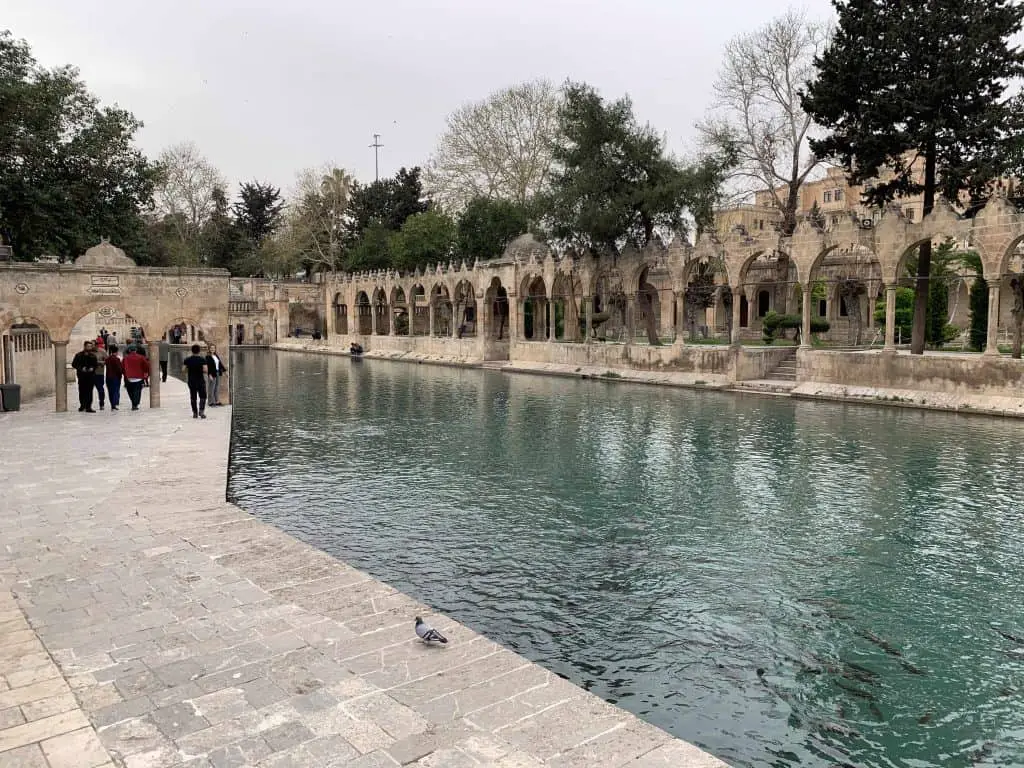 2. Visit Mevlid-i Halil Mosque
This exquisite mosque is one of the finest in Turkey and a popular Sanliurfa attraction. As a result it gets crowded, especially during Friday prayer time. The mosque is set amongst the beautiful gardens of Golbasi Park.
Alongside the mosque is the cave where, according to legend, Abraham was born. Tourists are welcome to crawl into the cave, although appropriate dress is required (headscarves are provided for ladies).
As with pretty much all mosques in Turkey you are likely to be made most welcome.
3. Visit Rizvaniye Mosque
This stone mosque sits alongside the pools of Balikgol. It's a popular place of worship and a stunning example of Ottoman architecture.
4. Wander Urfa Old Town
Sanliurfa old town is great place to get yourself lost in the narrow streets and passageways of the historic city.  It's full of ancient old doors and quirky historic gems, hidden away in a town built before cars and lorries demanded more space.
Wandering the old town and mixing with the locals is a great way to spend your time in Sanliurfa.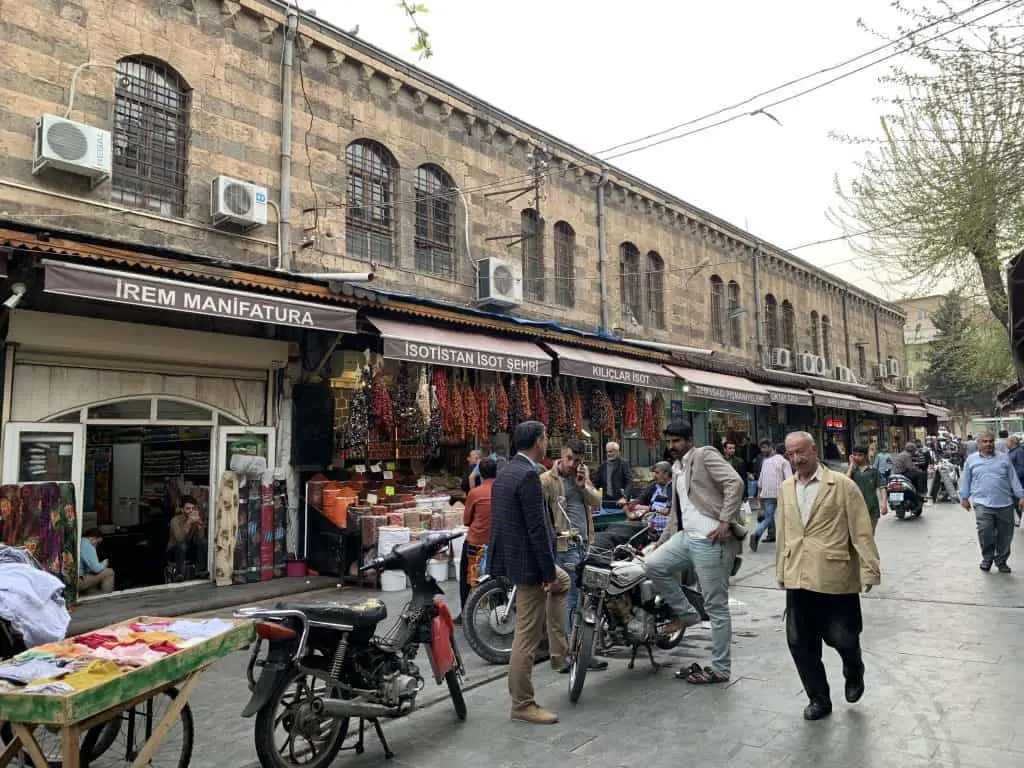 5. Immerse Yourself In Urfa Bazar (Souk)
At the heart of the old town is the bazar, which is a hive of colour and activity. It's one of the busiest markets I've visited during many visits to Turkey and certainly the most authentic. The main entrance to the bazar is at Hasimiye Square.
Hidden away in the bazar are old caravanserais with arched ceilings, crammed full of produce from all over the region. This fine market feels like it hasn't changed too much from way back in the heyday of the Silk Road. It's a great place to go shopping or to just get lost amongst the narrow lanes and take in the atmosphere. 
The are several Hans or Inns dotted around the bazar. These old caravanserais are beautiful places to stop and kick back with a çay, before continuing on with your explorations.
A little further away from the main bazar, just opposite Golbasi Park, there is a whole section dedicated to gold, where incidentally it's a good place to exchange cash for decent rates.
6. Get Lost In History At Sanliurfa Archaeology Museum
This modern museum within easy walking distance of Balikgol is one of the finest archaeology museums in Turkey. It tells the story of the region from Neolithic times to the present day in well ordered displays and is one of the best places to visit in Sanliurfa.
There is a large section devoted to Gobekli Tepe and other recently discovered sites in the Tektek hills around Urfa. If you plan to visit any of these I suggest you go to this museum first, to get a better understanding of the history. 
Dedicate a few hours to visit this three-level, comprehensive museum.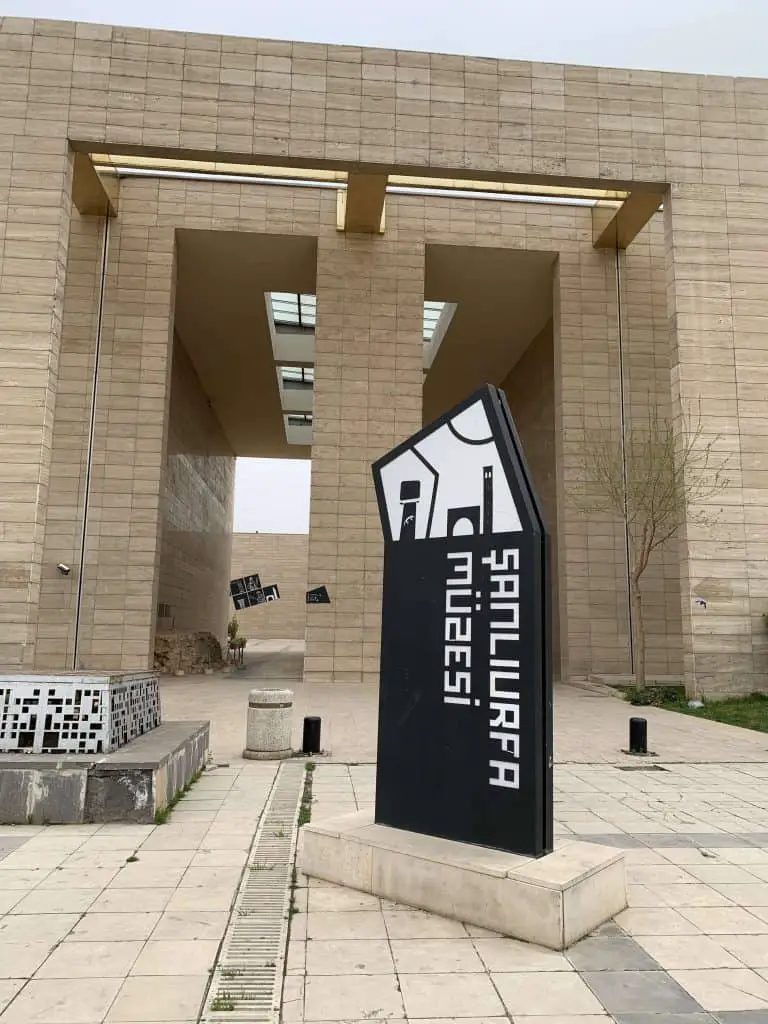 7. Wonder At The Mosaics In Haleplibahce Mosaic Museum
Included on the Archaeology Museum ticket is entry to a magnificent display of mosaics in the adjacent building. From the Archaeology Museum it's a five minute stroll through the park to reach the Mosaic Museum which has a cafe if you need a rest and caffeine hit.
While the mosaic museum in Gaziantep may have the more famous mosaics, many of these stunning works sit exactly where they were found. The mosaics here were discovered here in 2006 during routine drainage works in the city. It's amazing they have survived at all.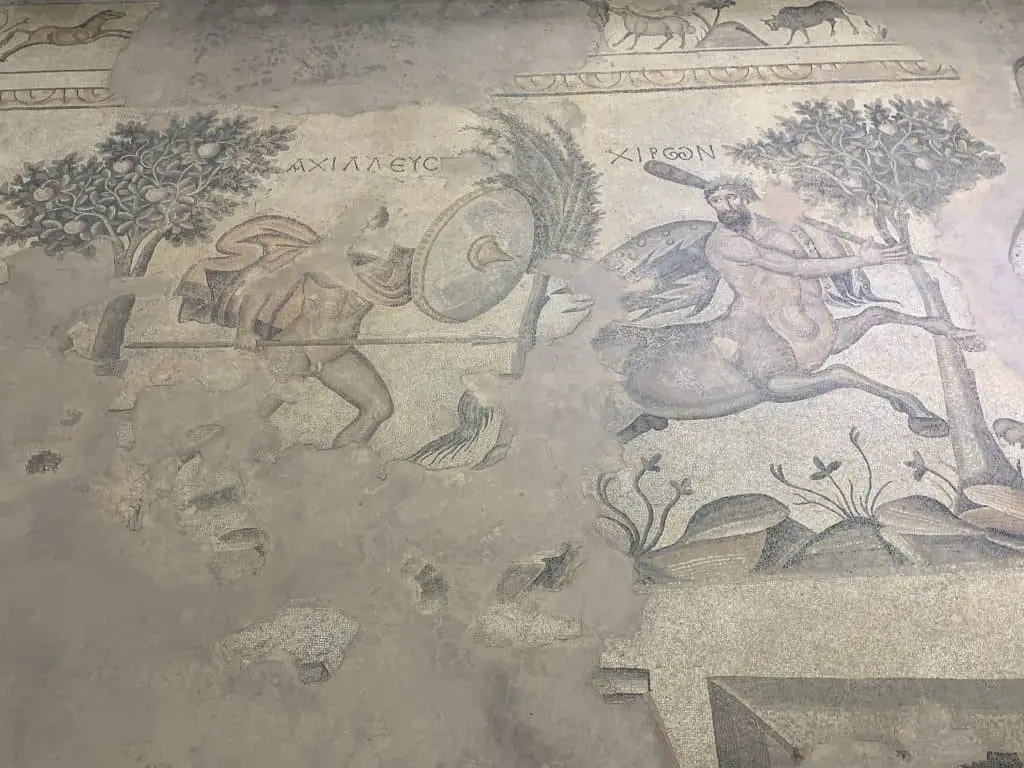 8. Explore Urfa Necropolis
This old necropolis can be seen opposite the museum and skirts the old town. Many old tombs are dug into the cliff face with decorative stonework and engraved scriptures.
The Necropolis can be viewed by walking alongside the road where it's located. One section has been reconstructed and it's possible to explore inside this area. Entrance is free of charge.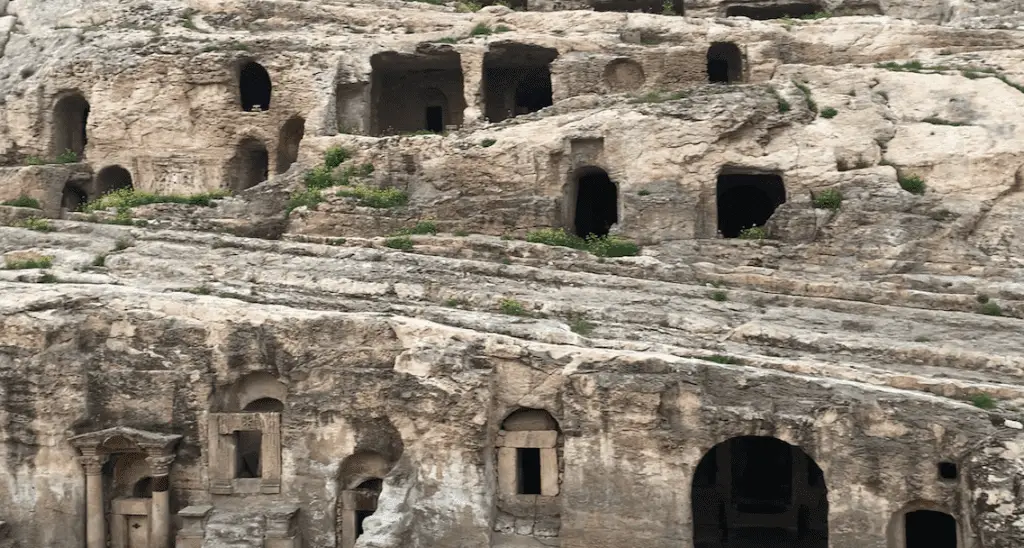 9. Enjoy Sunset Views At Urfa Citadel
Sitting above Golbasi Park is Sanliurfa Castle. The current citadel dates to the 9th century and is mainly ruins inside but that's not the reason to visit. The two pillars representing Nimrods' catapult can clearly be seen above the walls.
Take a stroll up the hill from Golbasi Park, especially at sunset for the best view of Sanliurfa.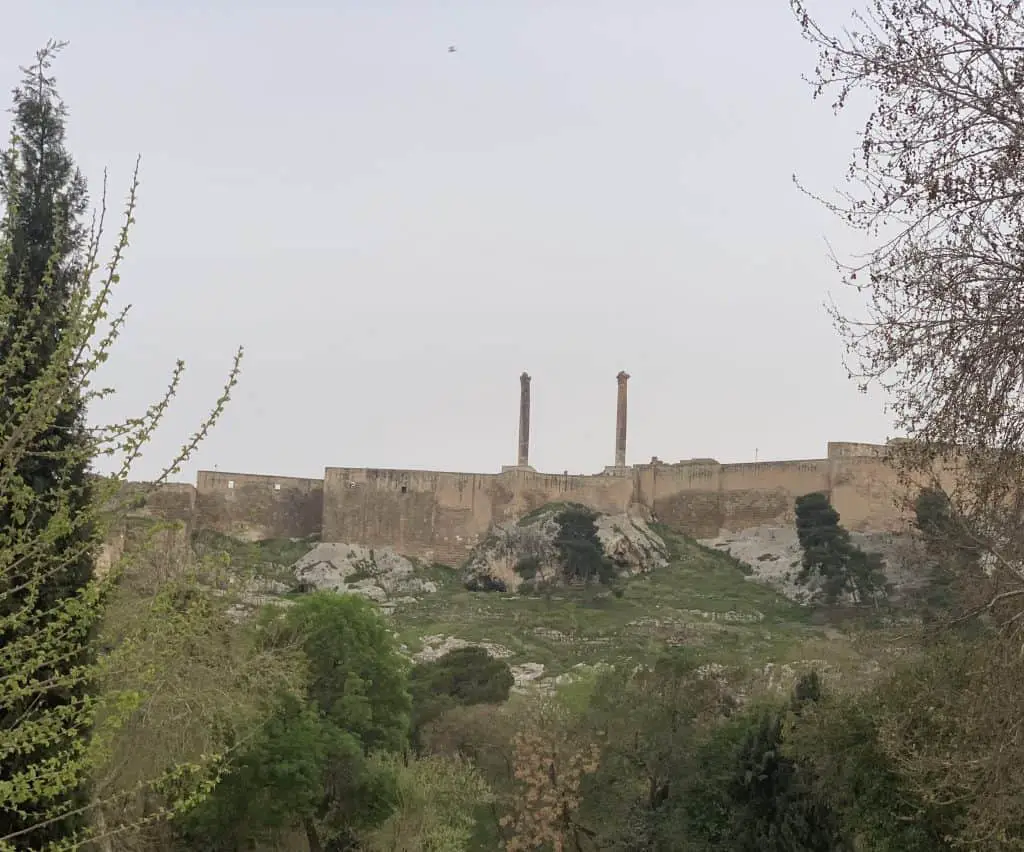 Related Reading
The Best Things To Do Around Sanliurfa
1. Gobekli Tepe
Perhaps one of the most talked about historic sites in the world at the moment, this ancient site is making archeologists rethink how human civilisations developed. Gobekli Tepe is an amazing temple complex with detailed carved pillars dating back to 9000BC. (For reference, this predates Stonehenge by a massive 6000 years!)
It's touted as Sanliurfa's top tourist attraction although it's actually 12km from the city itself. Excavations at Gobekli Tepe are ongoing so it's a site which will no doubt grow over time.
There is a small but informative museum on site which helps to explain the findings so far, along with a stunning audio visual display. The Archaeological museum in Urfa holds many of the artefacts found at this Gobekli Tepe and other similar sites in the area, such as Karahan Tepe, Sefer Tepe and Hamzan Tepe.
These other sites are yet to be extensively explored but are attracting much interest from the worlds archaeology community. If you like Gobekli Tepe, be sure to visit Karahan Tepe which they believe might be even older!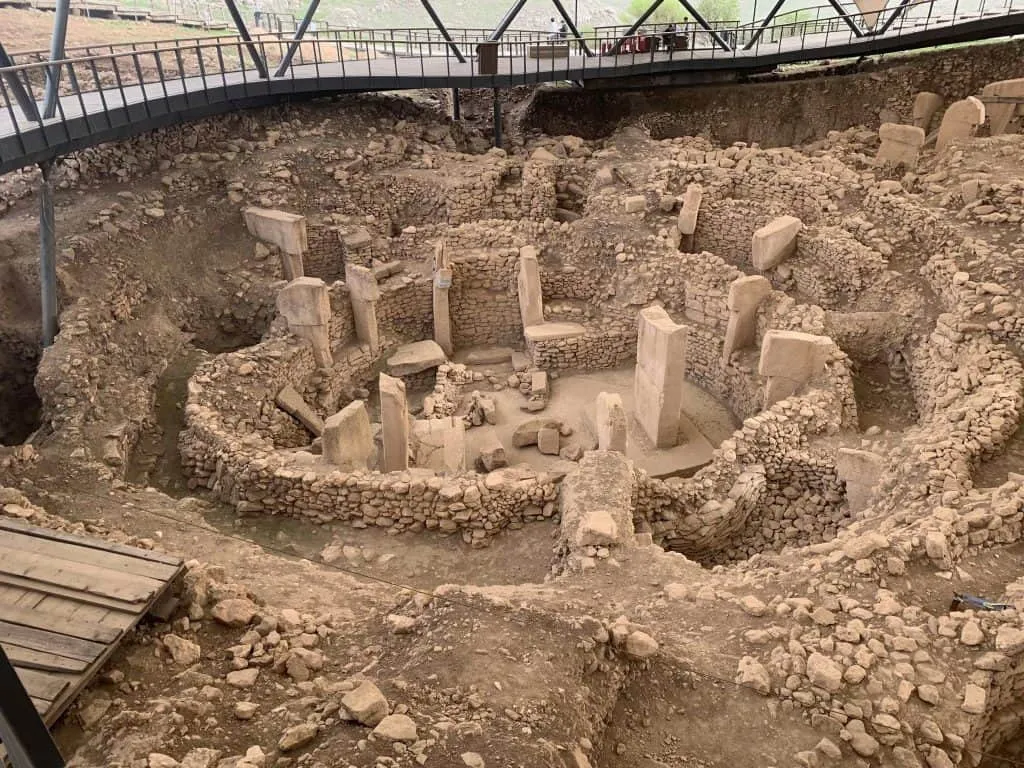 2. Harran
The ancient city of Harran is about 30 kms south of Sanliurfa, very close to the Syrian border. Be sure to check the safety situation in the area before visiting. Many governments don't recommend visiting areas close to the Syrian border.
Harran has been made famous by the beehive houses which are dotted around the village. Some of the beehive houses have been restored and converted into museums. Entry is free but you are expected to leave a donation, the expectation of which far exceeds the cost of an entry ticket to any major site in Turkey.
The citadel is a fascinating construction built over many millennia and of a pretty unique design. Unfortunately the citadel is currently under extensive repair, so it's not possible to enter this intriguing building. When finished this will be one of the highlights of Harran.
Harran sits on an important earlier settlement, the remains of which make up the other sites to see on your visit here, namely an old university (madrasa), mosque and city wall.
There are plenty of local guides who will approach you touting for business, some of whom are local kids getting in on the act. These guides can be quite pushy and I'm not sure how official some of them are. Anyway, make sure you negotiate a deal first if you choose to hire one.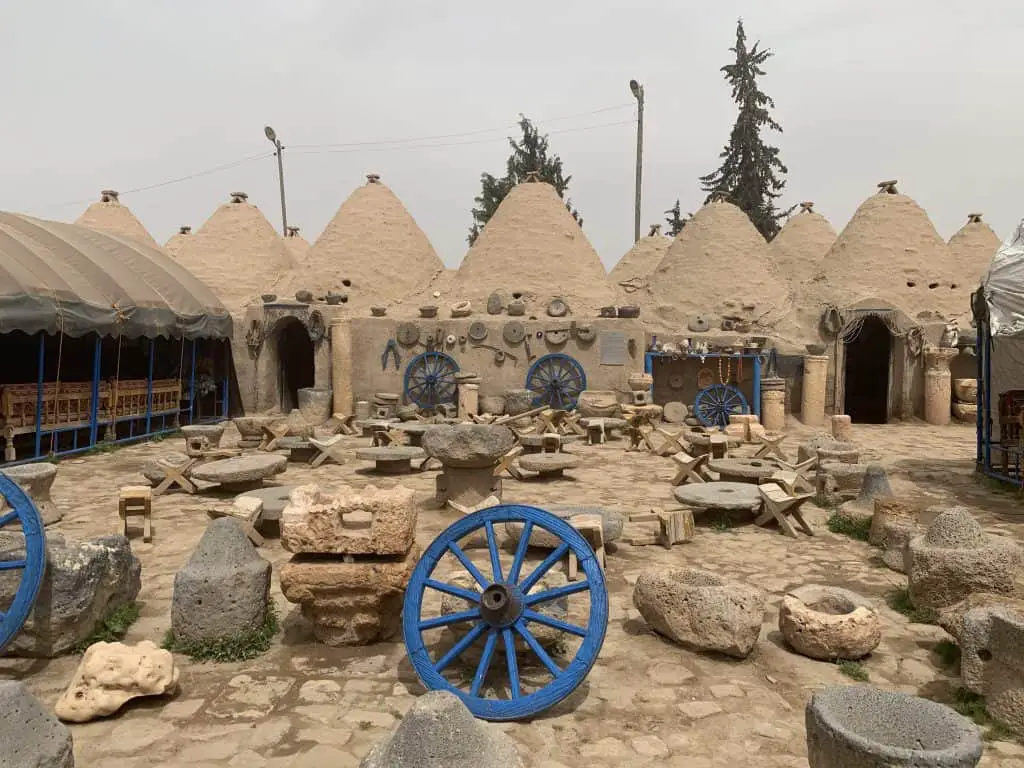 3. Sogmatar
Another 60km to the east of Harran is yet another remote site with a long and fascinating history. With ancient temples dedicated to the celestial bodies. Legend has it that Moses lived here. There's little in the way of infrastructure or information here but, much like Harran, local kids will show you about for a tip. 
4. Nemrut Dağı
To the North of Sanliurfa is this incredible ancient site of Nemrut Dagi. A pyramid of stones is set on top of Mount Nemrut, around which are placed stunning carved statues of Greek Gods. There are terraces of statues on the east and west of the hill, although as a result of large earthquakes the heads no longer sit on their respective bodies.
A popular time to visit Nemrut is at sunrise as the views out over the surrounding landscape are also very impressive. Nemrut Dagi is a highlight of a trip to eastern Turkey and the breathtaking view alone is makes it great side trip to add to your trip to Sanliurfa.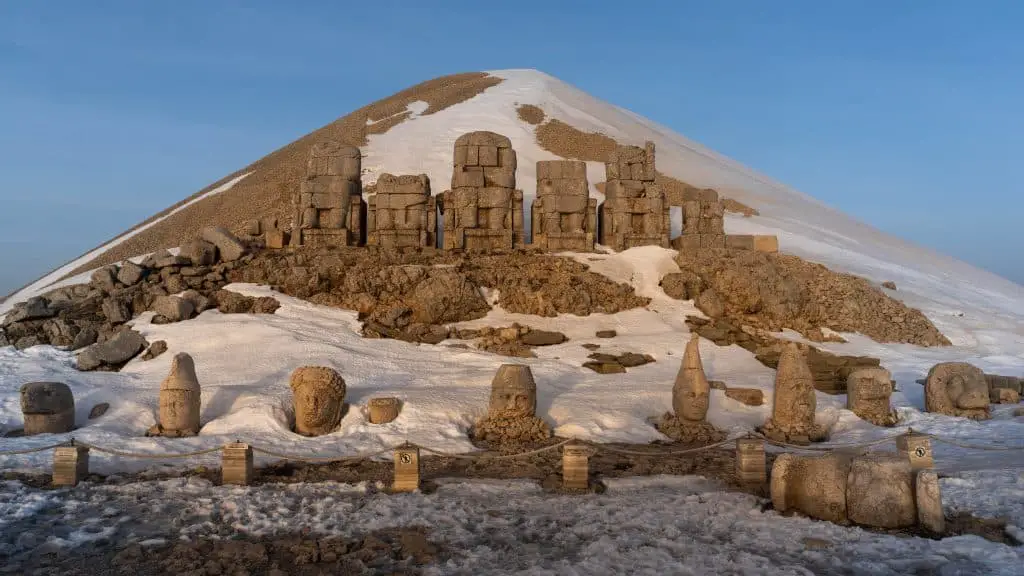 Where To Stay Sanliurfa
There are good many boutique hotels alongside Golbasi park. Many set in historic buildings from which all the main sites of Sanliurfa old town are easily reached. Here are a few ideas for a special stay.
Gazel Butik hotel – with a great location close to Balikgol, this stylish palace transports you back in time without breaking the budget.
Turkmen Konagi is an historic mansion located 100m from Balikgol which again is very reasonably priced.
Vefa Konagi Boutique hotel is a stylish converted mansion oozing with period charm. It's perfectly placed for visiting the bazar and old town.
Top Places To Eat In Sanliurfa
There are some great little restaurants serving mainly kebabs with little tables set out in the busy market. We enjoyed eating amongst the hustle and bustle of the Bazar and you should definitely stop in one of the Hans for coffee or çay.
For restaurants, Cevahir Han is a good option with a spacious and stylish setting both indoors and outdoors. It's one of the oldest Inns in the city.
Konak Restaurant is another good option in a historic setting. It wants to take Turkish cuisine to an international standard of dining.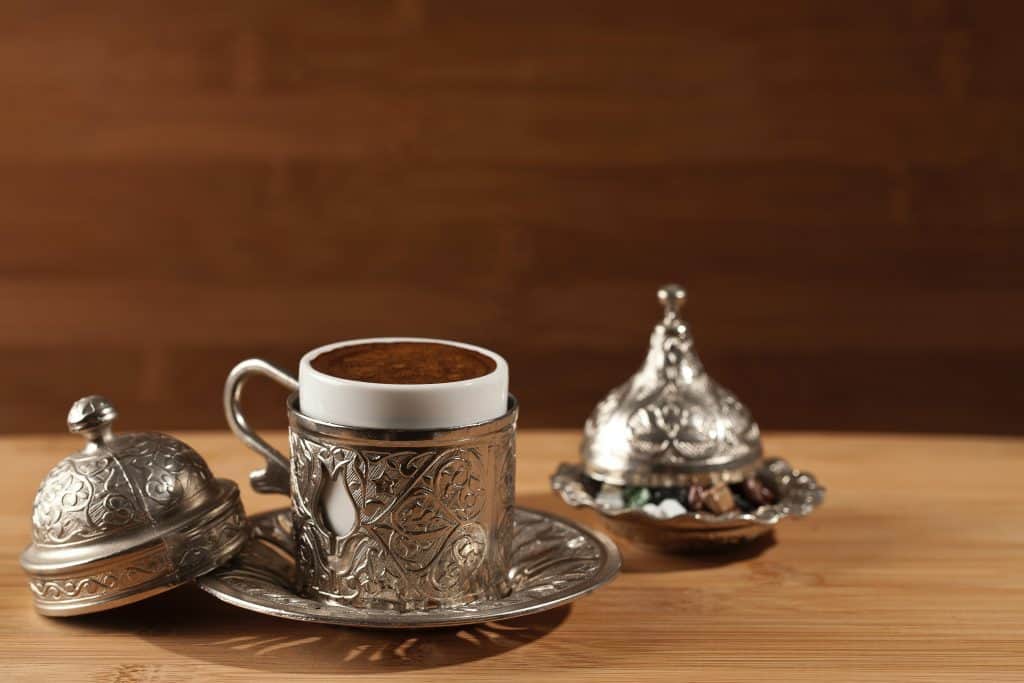 How To Get To Sanliurfa
There are daily flights to Sanliurfa from Istanbul and Ankara, meaning it is possible to fly easily from Europe and beyond via either of these hubs. Check the latest flight prices here.
Renting a car in Turkey is another cost effective and convenient way of travelling in Turkey, with cars available at all major airports and cities. Check out the best car rentals deals here.
Learn more about driving in Turkey is this guide.
In Turkey, taxis are readily available and reasonably priced. If planning a day trip from Sanliurfa be sure to negotiate a fair price with the driver first.
Intercity buses in Turkey are great and link up the whole country.  Buses to Sanliurfa are available from many Turkish cities including Istanbul, Ankara, Diyarbakir and Mardin.
Local buses are a cheap way to travel in and around Turkish cities. For example, a bus runs between the archaeological museum and Gobekli Tepe at 9.45,12.45 and 15.45. Returning at 12.00,15.00 and 16.00 daily.
Things To Do In Sanliurfa Summary
Gobekli Tepe is a fascinating site as it redefines the history of human civilisation as we know it. Since Gobekli Tepe sits right on the doorstep of Sanliurfa, it's no wonder that this archaeological wonder is billed as Sanliurfa's best tourist attraction.
However, Sanliurfa is more than just a stopping off point for a visit to Gobekli Tepe. This charming city, with its bazar and old town will transport you back to a bygone era of travellers and traders. The mosques are a delight and Golbasi Park is a real highlight.
With a brand new, state of the art museum dedicated to sites in the region which have been there for thousands of years, Sanliurfa is a great destination to experience Turkish culture and history at its best.
Add to this the proximity of other fascinating cities and sites such as Nemrut Dagi, Diyarbakir, Hasankeyf and Mardin and there is the potential for a longer trip exploring this unique region of Turkey.
Join My Newsletter Today!