Have you ever considered a camping getaway to Wales in the depths of winter? Take the step and embrace your sense of adventure (without all the crowds).
Cold? Of course! But visiting Wales off-peak is a unique experience. The winter months can be breathtakingly beautiful, with clear skies and sprawling landscapes. Plus the quiet roads make driving a breeze and entice that sense of adventure.
Winter camping really isn't such a crazy notion. For some it's about the challenge of the wild while surrounded by swirling snow flurries. For others it's about experiencing the fresh air during the day before retreating to a sheltered yurt in the evening. Camping can mean many things. 
Whether you're a seasoned adventurer looking to brave the wilderness in a tent or the causal holidaymaker hoping to get a glimpse of the great outdoors, this article explores the best winter camping spots in Wales (and advises you on how to prepare).
Let's begin.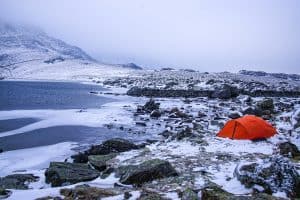 Disclaimer: Some links in this article are affiliate links, which means that if you purchase through them I receive a small commission, at no extra cost to you. This helps cover the cost of running this blog. Thanks for your support!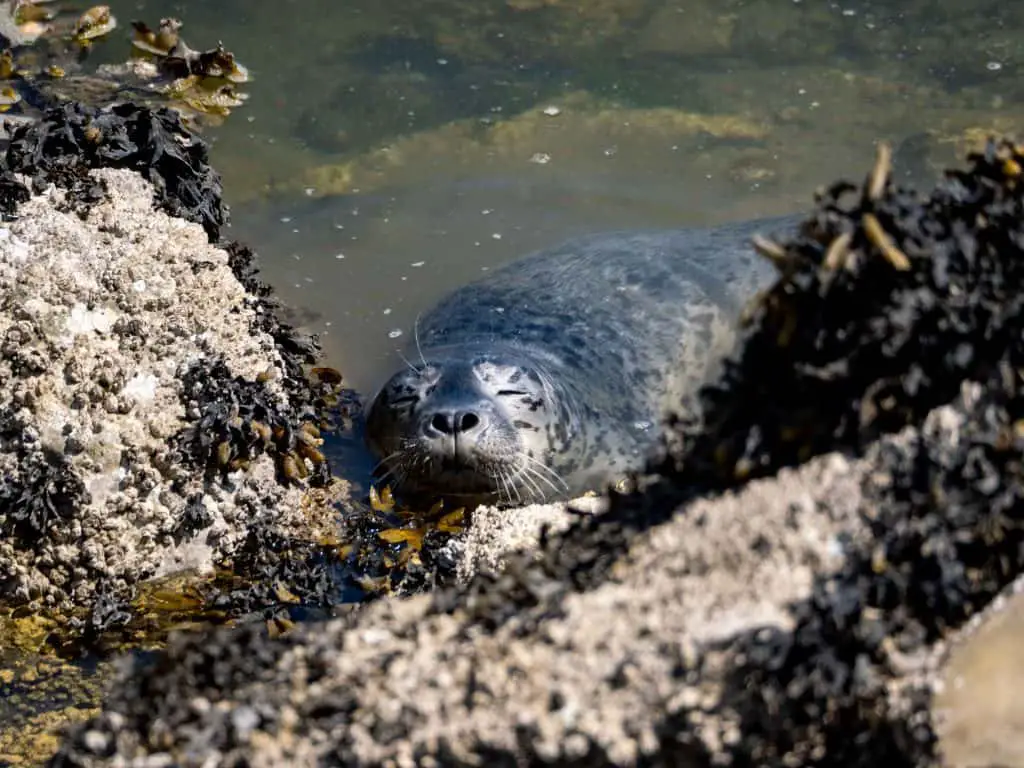 Winter Camping In The Brecon Beacons
The Brecon Beacons is an expansive mountain range in South Wales. It's a distinctive landscape comprising two National Trails and a National Park. When visiting, you can expect to find charming market towns scattered amongst a sprawling countryside.
When it comes to camping in the Brecon Beacons, many sites are open all year. Here are a few favourite spots:
Erwlon Caravan & Camping Park: a well-maintained pitch surrounded by countryside with a short walk to a local market town – it's a great all-rounder.

 

Little London: a luxurious glamping pod so you can escape the cold in the winter.
YHA Brecon Beacons: a peaceful woodland campsite to get you closer to nature. (Plus there's always the hostel to fall back on if it gets to cold or wet!)
Aber Glamping: unique safari tents that have see-through roof panels which allows you to gaze up at the stars from the comfort of your own bed.
Many people don't know winter in the Brecon Beacons can be just as exciting as the peak of summer. The crisp air instils a sense of adventure, and the countless walks (including up the highest mountain in southern Britain, Pen y Fan) are sure to scratch that itch.
For more hiking options in the Brecon Beacons, take a look at this guide.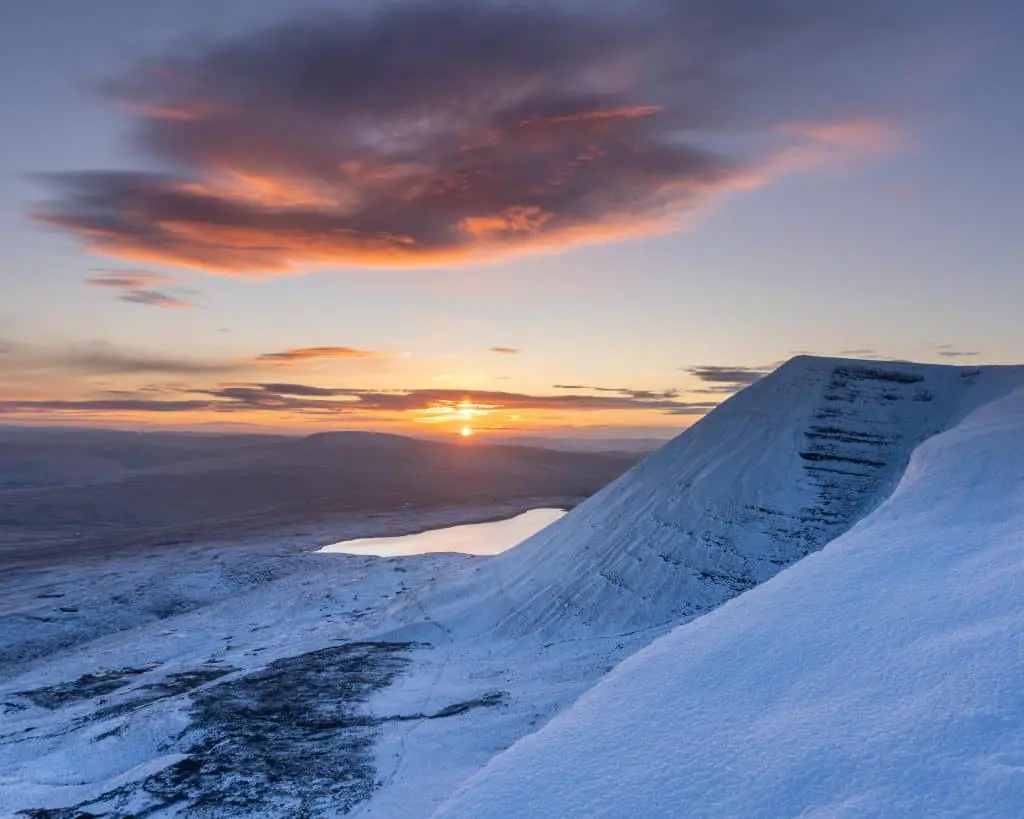 Snowdonia Winter Camping
Spanning 823 square miles, Snowdonia is home to the largest national park in the United Kingdom. It's not only a breathtaking rugged landscape though, there are ample quaint villages to wander and incredulously placed castles to explore.
The area is active throughout the year, making it the perfect spot to enjoy the culture of the Welsh countryside. If you're thinking of paying a visit to Snowdonia during the winter, there are some fantastic year-round sites. Here are a few examples:
Cae Main Shepherds Huts: a cosy glamping hut near the picturesque market town of Ruthin.
Parc Pen Y Bryn: a small site near the border of Snowdonia National Park. No tent camping here but spot available for campervans, motorhomes and cabins are also available.
Bryn Gloch Caravan & Camping Park: an award-winning campsite at the foot of Snowdon. It's a great place to camp if you plan on hiking Snowdon on the Rangers trail or Rydd Du path. Learn more about these

Snowdon hikes here

.
Wild camping is illegal in Wales without prior permission from the landowner, but if can get it then there are some amazing spots on the Glyderau (Glyders) and Carneddau.
Snowdonia – and North Wales as a whole – is an enchanting location, especially during the colder months. The snow-capped mountains of Snowdonia provide a wonderful backdrop to your winter getaway and offer a vast selection of hiking trails.
Besides its rugged mountain landscape, Snowdonia National Park is also home to a variety of hardy wildlife (you can find a full list of species on Visit Snowdonia's website). At the top of Snowdon is the highest nature reserve in Wales, where birds of prey such as the majestic peregrine falcon often reside.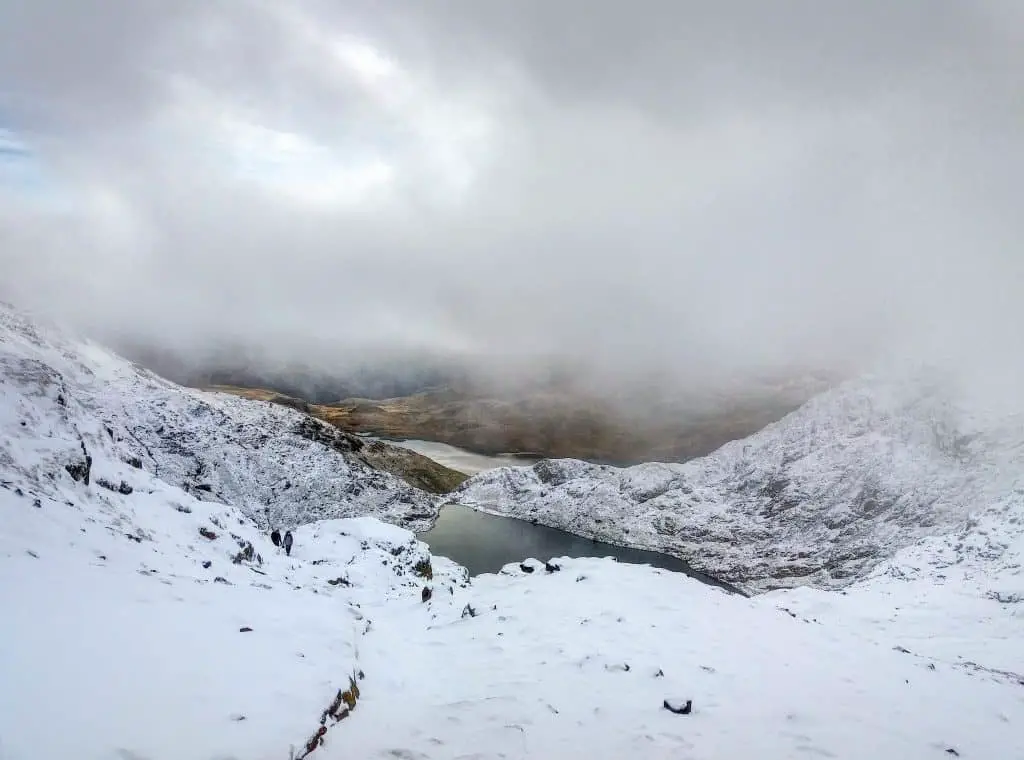 Pembrokeshire
Winter Camping
With 240 square miles of astonishing and varied coastal landscape, it's no surprise National Geographic considers Pembrokeshire home to one of the world's most beautiful coastlines.
Here are some great, year-round camping sites on the Pembrokeshire coastline: 
A beach holiday isn't exactly the first destination you might think of when planning a winter camping trip in Wales (the water is challenging enough during summer!). However, Pembrokshire has many secrets to share with adventurous spirits willing to brave the cold.
Pembrokeshire is an area steeped in rich history, and is even thought to be the source of Stonehenge: the Preseli Mountains provided the bluestone used in the site's construction. 
Moreover, wintertime offers its unique rewards, particularly when it comes to spotting wildlife. Strumble Head, a rocky headland off the coast of Pembrokeshire, has a large population of porpoises, including mothers and their calves. If you're especially lucky, you can spot basking sharks, sunfish, and a myriad of whale species out in the water too.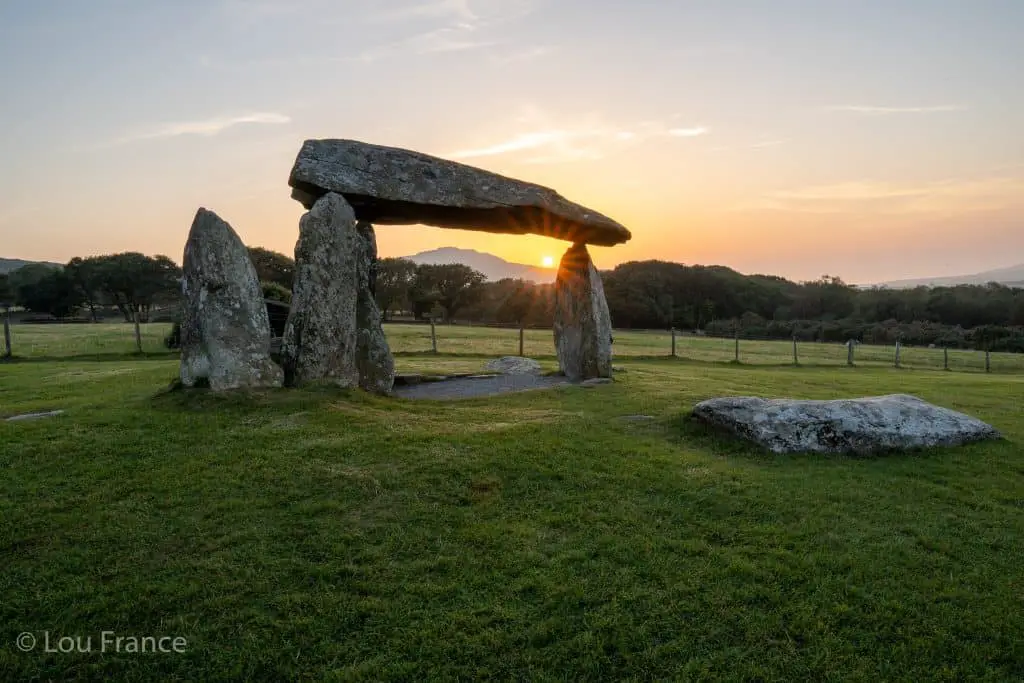 Winter In Wales Camping Checklist (what you'll need to pack)
When wintertime comes around, most tents are packed away after getting plenty of use in the warmer months. Camping in the cold, however, presents a unique way for your adventurous spirit to experience the best of what Wales has to offer – so long as you come prepared, that is. In this section, we'll outline some winter camping essentials to bring along.
For a complete car camping checklist, take a look at this guide. 
Clothing
First, make sure you layer up to stay nice and warm. The winter months, while beautiful in the rolling hills of Wales, can be brisk and punishing (especially at night). When camping in challenging temperatures, aim to wear three layers: a base, mid, and outer.
A good pair of gloves, woolly hat and waterproofs will also be essential.
Tent
Unless you plan to sleep up in high in the snow, a decent summer camping tent will be fine. We like this tent which is lightweight, waterproof and has fibreglass poles to withstand high winds.
Sleeping Bag
If you're using a tent or caravan, and don't have access to a heating system, carefully consider your sleeping bag. Many recommend using a sleeping bag with a comfort limit of -10 degrees Celsius: this should keep you toasty warm, assuming full-body coverage.
This sleeping bag is light, compact, water resistant and has a comfort rating of -9 degrees Celsius, which makes it suitable for a winter in Wales camping trip.
Winter camping air mattress
For winter camping, it's best to invest in a slightly thicker mattress than is required during the summer months. Keeping yourself elevated off the cold floor is key to keeping warm on your Welsh winter camping holiday.
Consider this thick memory foam mattress that is fast to inflate and even has a built in pillow. Proper luxury!
Cooking
Don't have access to a local pub for a warm meal? You'll need to bring along a camping stove. Low pressures can compromise the pressure in a standard screw-on gas canister, so a traditional liquid fuel stove is likely your best bet.
Once you're satisfied you'll be warm enough, you can focus on enjoying the Welsh countryside. To that end, winter wildlife is the heart and soul of camping in the cold, and Wales is home to some fantastic natural spectacles.
Accessories
for winter camping
General camping accessories such as a head torch and/or a lantern are of course essential, but you might want to bring additional gadgets to capture those magical moments such a camera or drone.
Discover the best locations for photography in North Wales in this guide.
Despite the clear skies, however, getting a good view of the local wildlife can be tricky, so it's important to bring along a pair of binoculars. Can't find a pair of binoculars at home? Think about sourcing some from the RSPB Shop. 
The Royal Society for the Protection of Birds manages various conservation projects across Wales, and your purchase can help its efforts. One such example is Ramsey Island (a nature reserve located off the aforementioned Pembrokeshire coastline. Here the RSPB looks to maintain high standards of biosecurity to protect the bird and plant life population.
Winter hiking gear
Hiking in Wales' national parks in winter can be even more spectacular than in summer. The peaks of Snowdonia can receive some serious snow so I wouldn't recommend embarking on a winter hike there without serious winter hiking equipment.
The Brecon Beacons too can receive snow but not nearly as much. Snow is generally limited to the peaks and these can often be safely hiked in sturdy hiking boots. The Brecon Beacons Waterfall walks are generally at their fullest and prettiest during autumn and winter. For everything you need on hikes in the Brecon Beacons and Pembrokeshire, take a look at this  packing list.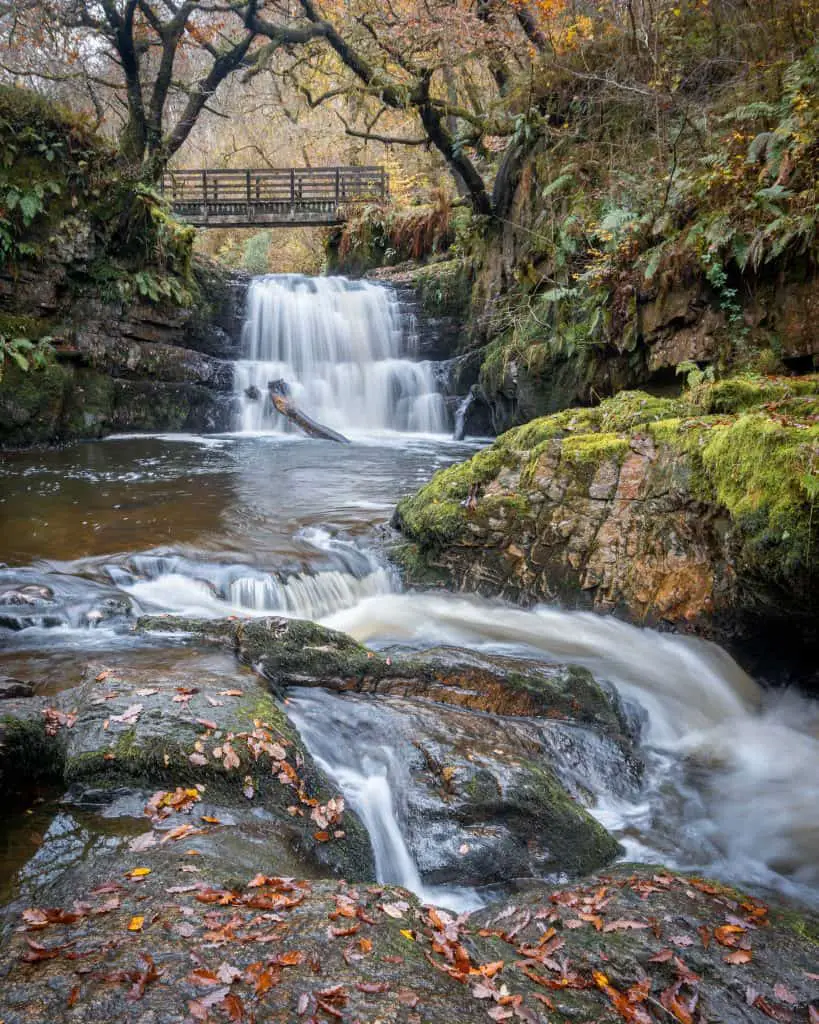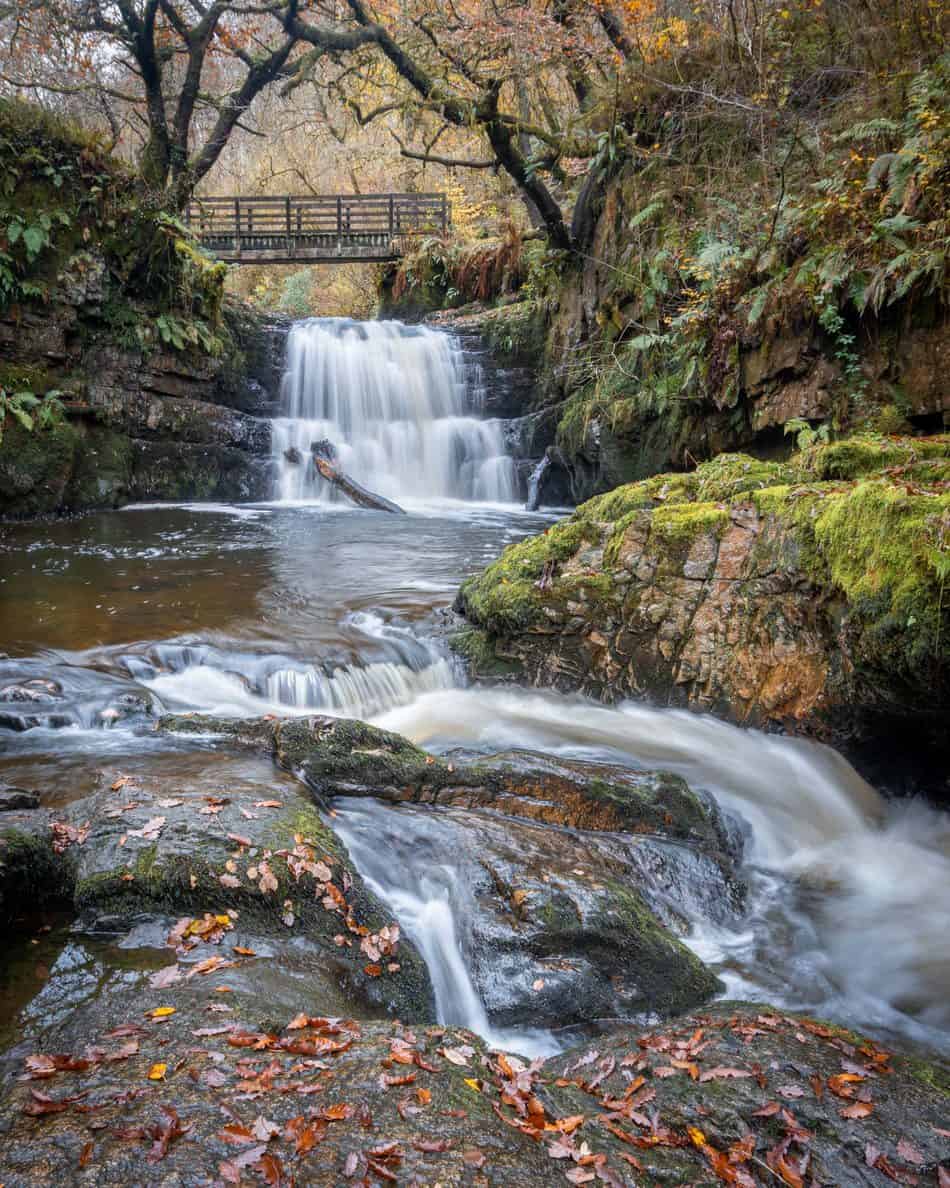 Winter Camping In Wales Summary
Winter camping might feel like an unorthodox holiday, even if you're particularly adventurous, but Wales is a fantastic place to visit (and camp) all year round. From the mountains of Snowdonia to the Pembrokeshire coastline, Wales has many incredible options for winter camping.
With the correct clothing and equipment, exploring winter in Wales can be breathtakingly beautiful as well as delightfully quiet. We implore you to get out there and see this winter spectacle for yourself. 
This article was created in partnership with the RSPB.
Join My Newsletter Today